Editor's Note: CNN columnist John D. Sutter is reporting from the COP21 climate talks in Paris. What do you want to know? Send him a message on Snapchat (add jdsutter), Facebook, Twitter or Instagram. And subscribe to the Two° newsletter to follow along.
Kenneth Medicine Bull remembers the warning.
Don't dig up the coal "even if we become the poorest of the poor," the 59-year-old elder on the Northern Cheyenne Indian Reservation recalls his grandfather saying.
Leave the coal beneath our feet and in the ground.
Fast-forward nearly 50 years: The Powder River Basin, an oval-shaped area of Montana and Wyoming that includes the Northern Cheyenne's land, has become the most productive coal-mining zone in the country. Forty percent of U.S. coal is mined here.
Yet, none of that coal is from the reservation.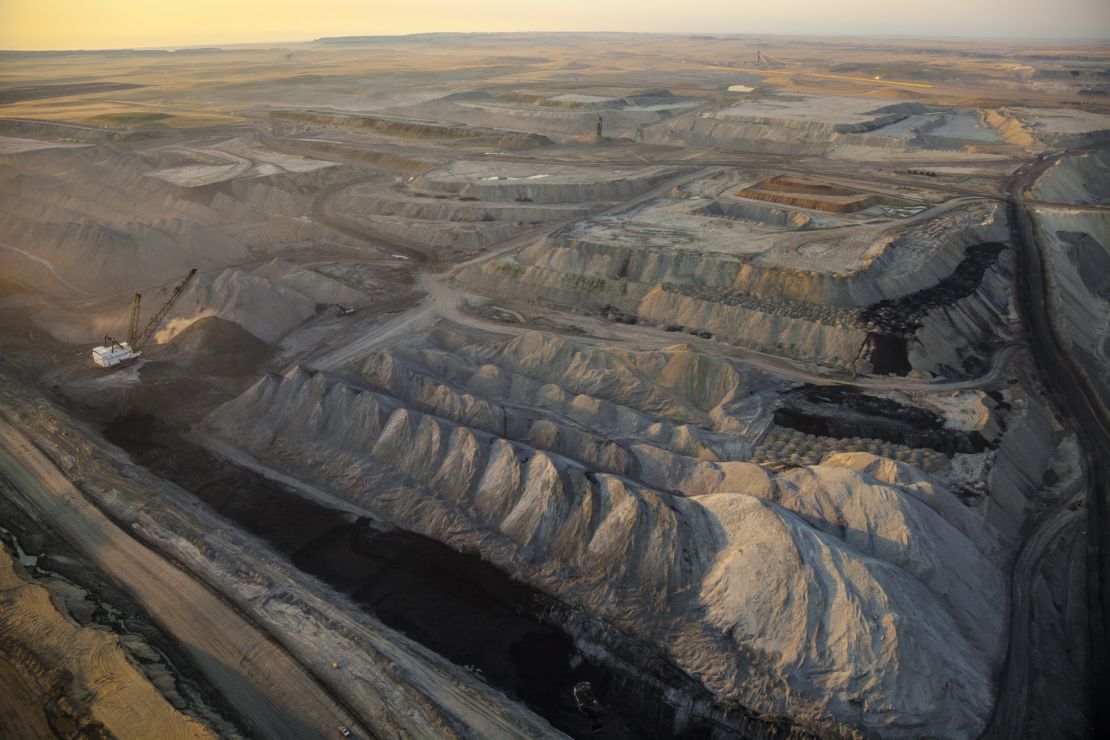 It remains an island of intact prairie in a sea of coal development.
I think much of the reason that's true is stories like the one Medicine Bull remembers. Similar anti-coal edicts date back to at least the 1800s. These stories – like the mirrored creeks you find here in Montana – flow swiftly and surely, from one generation to the next.
I recently visited the tribe's reservation in that "big sky" part of the Western United States, where fences don't obscure the horizon, hawk calls echo between sandstone ridges, the air smells of sage, and where clouds move so fast their shadows look like blue whales swimming across valleys of native prairie grass. I hoped to learn how this American Indian nation has succeeded at ditching coal where so many others have failed.
As world leaders grapple with how to put the brakes on dangerous climate change, I figured the story of this invisible community could offer the rest of us some advice.
But I was surprised by what I found.
This place is full of inspiration, to be sure – home to wonderful, brave people.
Yet it's also a cautionary tale.
Turns out, you can oppose coal all you want.
But, even in 2015, when the market for coal is crashing and concerns about public health and climate change are on high, that doesn't mean you'll be able to stop burning it.
Or keep it from burning you.
Carbon budgets
Before I introduce you to some people I met on the reservation, I need to make something clear: The Northern Cheyenne's war against coal isn't a local story.
It's one of global importance.
We have to decide to recognize that.
World leaders are gathering in Paris on November 30 for perhaps the most important climate change negotiations in history. The goal: Stop warming short of 2 degrees Celsius, measured as a temperature increase since the industrial revolution. That's the danger zone for global warming – when droughts are expected to get even more supercharged, many species are put at increased risk for extinction and low-lying island nations drown beneath rising seas.
Nearly every country has agreed 2 degrees is too much.
But few seem to realize the scale of change required to meet that target.
One way to make sense of it is to look at the "carbon budget," which refers to the idea that there's only so much carbon pollution we can put in the atmosphere and still hope to stop warming short of 2 degrees Celsius, or 3.6 degrees Fahrenheit.
The carbon budget is somewhere around 2,900 billion tonnes of carbon dioxide pollution, according to the Intergovernmental Panel on Climate Change. Between the industrial revolution and 2011, we burned about 1,900 billion tonnes – or about two-thirds of the budget, said Kelly Levin, a senior associate at the World Resources Institute.
Her group estimates we could blow the target as soon as 2033.
In other words: We're frighteningly close to the danger zone.
The scale of action required to avoid disastrous warming is incredible.
In a letter published this year in the journal Nature, Christophe McGlade and Paul Ekins devised what they consider to be the most economical way to tighten our purse strings and stay within the carbon budget. Their striking suggestion: The world should leave 88% of its coal, 52% of its natural gas and 35% of its oil unburned.
That's means most fossil fuel reserves must stay underground.
In the United States, the picture is even starker. McGlade and Ekins say it would be prudent and economically efficient to keep our hands off of 95% of all coal reserves. (That leaves greater latitude to burn natural gas from the United States, which pollutes about half as much as coal. The model only puts 6% of U.S. natural gas off limits, for example. It's also worth noting that this scenario does not assume widespread use of carbon capture and storage technology. If that technology improves, it could be used to reduce carbon emissions somewhat, but that technology wouldn't shift these numbers significantly; 92% of U.S. coal still would need to remain unburned).
Take a look at that coal number again.
Ninety-five percent of all U.S. reserves.
Left alone, unburned.
Think about the scale of change required to make that happen.
The coal industry, of course, argues we're not up to the task.
"Discussions about leaving coal in the ground are, quite simply, not grounded in reality or reason," Betsy Monseu, CEO of the American Coal Council, wrote in an e-mail. "They effectively ignore the plight of the 1.3 billion people on earth who do not have access to electricity, and nearly double that number who have inadequate access to electricity."
In the context of what it would take to meet the 2-degree target, the story of the Northern Cheyenne could seem either hopelessly small – or hugely symbolic, and I'm leaning toward the latter. The reservation sits on an estimated 23 billion tons of coal, of which perhaps 5 billion to 6 billion is mineable from the surface, said Alexis Bonogofsky, a 35-year-old climate change activist and goat farmer who lives near Billings, Montana.
The tribe's land neighbors a proposed coal mine, called Otter Creek, which is projected to hold an additional 1.5 billion tons. Under the analysis published by McGlade and Ekins, the most economical and, in their view, fairest way to meet the 2 degrees target is to leave 245 billion tonnes of U.S. coal unburned. Globally, it's 887 billion tonnes of the stuff.
So will the tribe move the global needle?
Maybe not.
Is their struggle significant?
Absolutely.
"I look at southeast Montana as sort of the epicenter of energy issues in the country," said Bonogofsky, the climate activist. "It is a place that holds billions of tons of coal, the most of any place in the country. Twenty-five percent of the United States' resources are in Montana.
"It is a place that coal companies are looking to, to expand their reserves. And it is a place where people have fought for over 30 years to keep that coal in the ground."
In other words, it's a place the rest of us should get to know.
'Worth fighting for'
Forgive the Trump-ism, but the Northern Cheyenne reservation isn't exactly the kind of place that's used to winning. That doesn't mean they're losers, of course. (They helped defeat U.S. Lt. Col. George Custer at the Battle of Little Bighorn, for example). But glance at some of the local nomenclature and you get a sense of the tribe's underdog psyche.
Main town: Lame Deer, Montana.
Top school: Chief Dull Knife College.
Revered leader: Chief Little Wolf.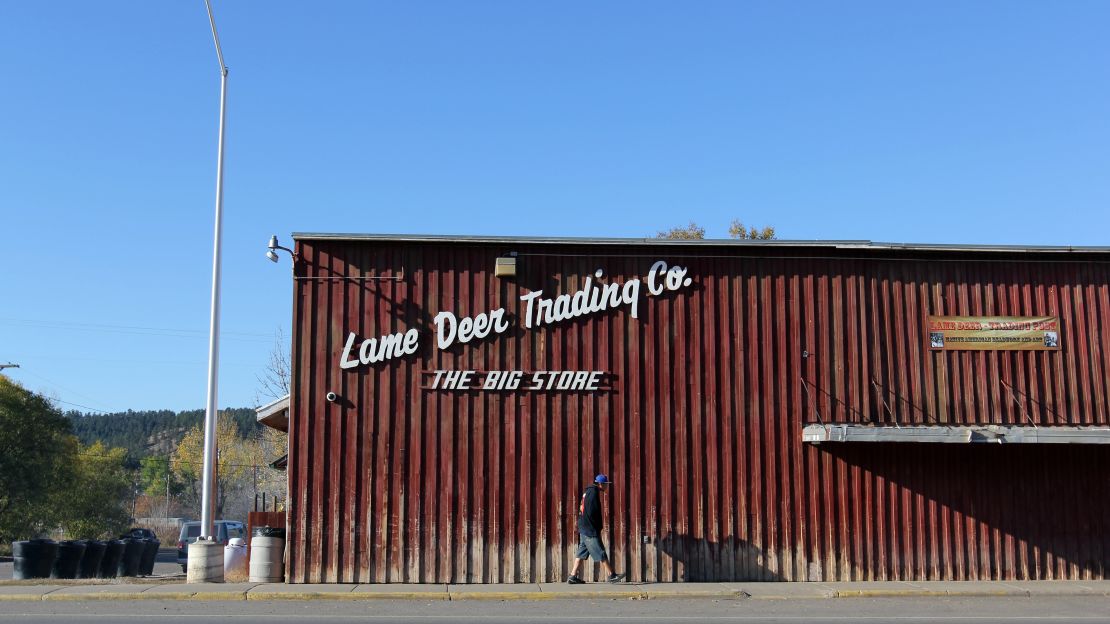 The names hint at the arc of the tribe's history, too.
The Northern Cheyenne creation story, for example, as told to me by locals, involves a series of beautiful birds diving to the bottom of the ocean before there was land on Earth.
Each hoped to snag a piece of dirt from the bottom of the sea. And, one by one, each beautiful bird – long necks, slender legs – came up empty-beaked.
Finally, a scrawny little bird plunged into the watery abyss.
The last bird's beak was squat, his figure stout.
No one expected much.
But the ugly bird struck dirt.
The Creator used that hunk of clay to mold the surface of the Earth. The Northern Cheyenne occupy nearly 700 square miles of it.
They've been through hell to keep that land.
While the neighboring Crow Tribe – home to Custer Battlefield Trading Post and other tourist attractions – cooperated with the United States government in the 1800s, negotiating the status of their (much larger) reservation, the Northern Cheyenne refused to cede land. They lost it, and were forced south to Indian Territory, which now is Oklahoma.
Always long on determination if short on resources, the tribe didn't accept that fate. In 1878, Chief Little Wolf and Chief Dull Knife led an escape from Indian Territory, marching tribal members back north toward their homeland in the heart of winter. Some people died en route, and others were imprisoned, only to flee again and continue the trek. More than 10,000 soldiers reportedly were dispatched to try to stop the reverse migration.
Upon arriving in Montana, months later, Kenneth Medicine Bull and others told me, Chief Little Wolf, who had led one band of escapees, performed a religious ceremony in which he declared this land sacred.
The message to many here: Never tear up the land.
And never mine coal.
These stories float in the breeze on the Northern Cheyenne reservation. You don't have to wander around long to hear them. They've helped forge the identity of this place, and, to me, they help explain why so many people on the reservation won't consider coal development.
It's antithetical to who they are, which is people who offer gifts to nature when they hunt, or collect water, and who can't think of a way to replace the damage that would be done by unearthing fossil fuels.
"My love for this place is so deep," said Vanessa Braided Hair, the 31-year-old co-founder of a local environmental group called ecoCheyenne. "It's who I am. My ancestors loved it, too. And they loved it so much that they walked for thousands of miles from Oklahoma in the middle of the winter, fought cavalry … no food, no warm clothing, and they still made it here. They brought us home to the Otter Creek Valley. And so that deep love that they have, I carry it, too.
"And I think that's worth fighting for."
Climate change, Braided Hair and others told me, only adds to the moral imperative. It's given their local struggles a new and profound sense of global urgency. It's linked them to the rest of us.
'Little Saudi Arabia'
To understand how deep these sentiments run you need to meet Willamette Rising Sun, a 47-year-old mother whose home thermostat read 40 degrees Fahrenheit (4 Celsius) on the sunny afternoon I visited.
"How long has your electricity been off?"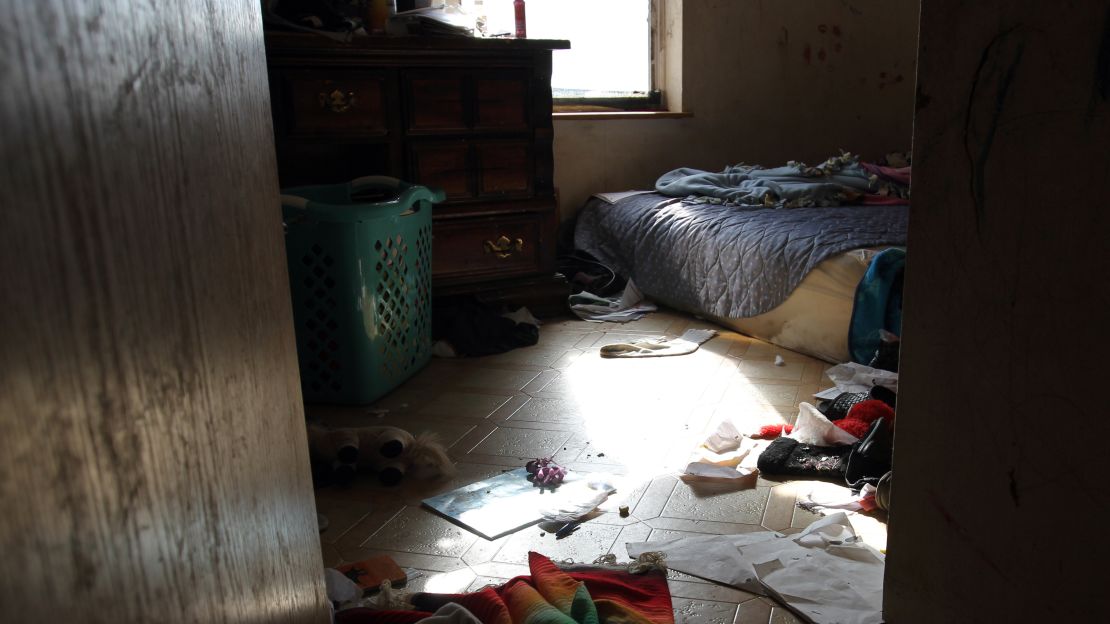 "Since the beginning of August," she told me.
Rising Sun, like many here, is unemployed and can't pay the electric bill. She, her partner, and her two children had been huddling together to try to stay warm during the chilly Montana nights. They stuff blankets around the window and door frame to keep body heat in. A SpongeBob blanket and stuffed horse are piled on two pushed-together beds.
A couple of nights before I arrived, in late October, she said she'd taken her children – ages 4 and 5 – to her mother's house because the temperatures became unbearable.
"The walls are always cold," she said.
That someone would go without heat in a house that sits on top of a massive energy reserve seems to me to be the height of irony.
Situations like this – along with the unthinkable unemployment rate (78%, according to the tribal government) and rampant poverty (the tribe says median household income is $14,417 per year) – are cited by some locals as evidence it's time for coal.
"It's really romantic to talk about not developing coal resources, but the poverty here is just horrendous at best," the tribe's economic development director, Steven Clinton Small, told me. "It's a plague," he said of local poverty..
It's not that this pro-coal crowd wants to abandon the tribe's history and the teachings of Little Wolf. But they think the tribe has to figure out how to make money somehow.
They are, after all, standing on a coal mine.
Or "Little Saudi Arabia," as Antoinette Red Woman called it.
"Our tribe is rich with coal. It's underneath our feet everywhere we walk," she told me, sitting outside her apartment complex, which has solar panels on the roof. "I'm very conscious of our environment. However, we need this coal development. We desperately need it. … There are no jobs, nowhere, for our young people, so they leave. … I believe if coal was developed, wisely, that it would give our people jobs. They could stay home and make a living."
I don't blame Red Woman for believing that. Especially given the context. She only has to look across the tribe's western border, to the neighboring Crow Reservation, to see that dirty fuel can make a person money. The Crow have allowed coal mining on their land, or land they own the mineral rights to. The royalties fund language and cultural programs – and also show up in the form of three-times-a-year checks to all members, said Dana Wilson, vice-chairman of the tribe.
Those payments, he told me, range from $25 to $700 per person.
Again, three times a year.
Plus, there's employment. Coal jobs pay $25 to $31 an hour, plus benefits, according to Curt Lightle, president of Westmoreland Resources Inc., which operates a local mine.
Yet, even knowing that, many Northern Cheyenne have steadfastly shunned coal. They rejected development in a public vote. And just this year, the Tribal Council passed a resolution opposing the construction of a railroad that would help bring coal out of the area and connect it with infrastructure that could haul it to the West Coast and eventually Asia.
It's not without controversy.
But it keeps happening.
That the tribe would continue to oppose fossil fuels may seem like common sense to those of us who sit comfortably at computers all day, reading headlines about how coal is toast, how natural gas (which is only half as dirty as coal) and renewable energy are getting cheaper and smarter, and how climate change is going to push fossil fuels soon into the history books.
But out here, the level of opposition to coal is frankly shocking when you consider the incentives.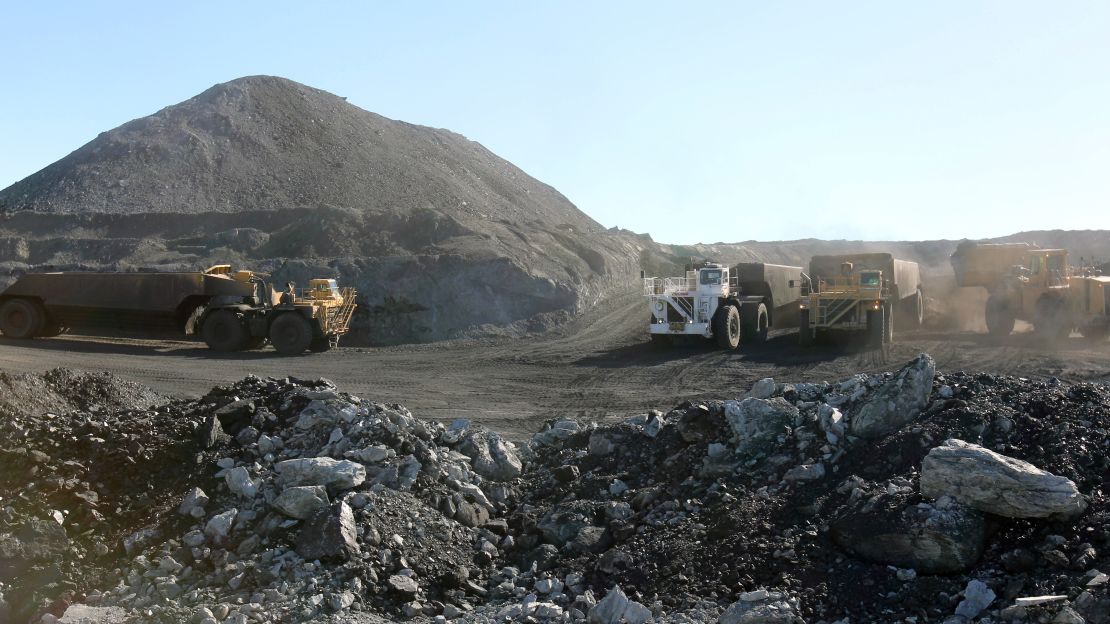 Take Rising Sun, the mom without heat.
Even she opposes coal mining.
"They would tear up the land," she said of the coal companies. "And, to me, I think (the land is) more important than all the money. So, in the future, my kids would have a place to call home."
This is a moral stand.
And one that, sadly, has come with a price.
Coal everywhere
Coal is everywhere on the Northern Cheyenne reservation. You see bands of it sticking out of ruddy, sandstone hills as you drive through the expansive country. If you wander off the road very far you're liable to step on the stuff. It can be powdery, and squishes beneath your feet like a Styrofoam mattress. It's not visible everywhere, to be sure, but even when it's out of eyesight, you remember it's there. It's kind of like a ghost in that way.
Renewable energy leaves less of an impression.
There's that apartment complex with solar panels on the roof.
And a house or two with a solar heater in the backyard.
Rumor has it there's a guy up in the hills who's totally off the grid.