Editor's Note: Christy Turlington Burns is a global maternal health advocate, founder of Every Mother Counts, and the director/producer of the 2010 documentary "No Woman, No Cry."

Join Christy Turlington Burns at 2 p.m. ET Friday for a Facebook chat about "Giving Birth in America."
Story highlights
Christy Turlington Burns: Maternal mortality on the rise in the U.S. in recent years after a century of improvement and access to care
She says her organization Every Mother Counts strives to educate, push back at barriers to safe births and reverse the mortality trend
When I look at what women face giving birth in America today, I notice some historical issues resurfacing. We've come a long way over the past century, but there's a long journey ahead before pregnancy and childbirth are safe for every mother. What surprises me the most is that the United States is the only developed country whose maternal mortality has been consistently on the rise since 1990.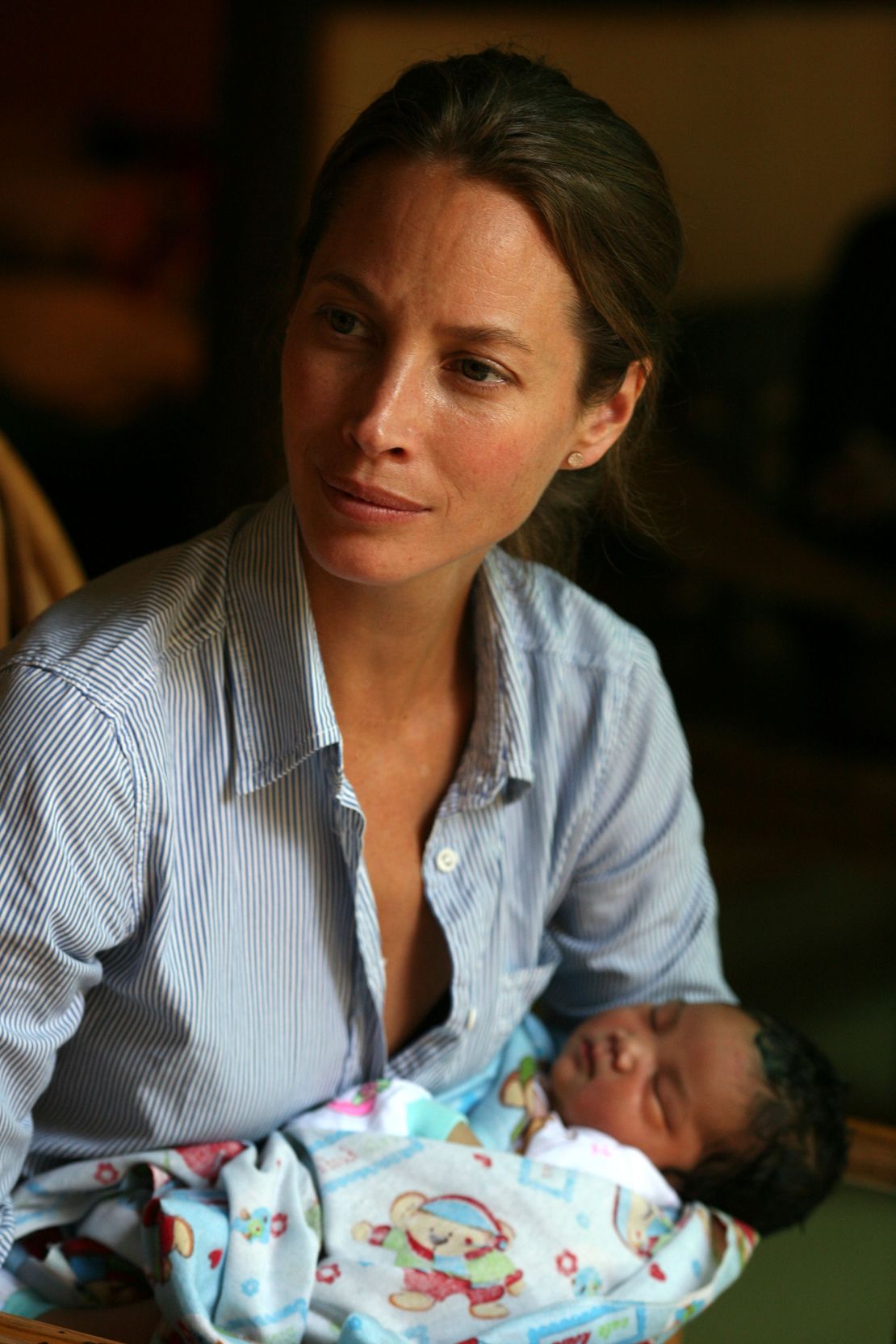 A hundred years ago, most mothers in America delivered at home with a midwife or general practice physician. Maternal mortality rates were alarmingly high. Obstetricians were rare, there were no antibiotics or hygiene standards, equipment went unsterilized, and infections were common. Unnecessary interventions like forceps deliveries, inductions, and cesarean sections often led to death.
A government report in the 1930s laid all this out and spurred new regulatory oversight, safer and cleaner practices, and a shift to hospital births. Maternal deaths subsequently dropped by 71% between 1938 and 1948. By 1948, 90% of mothers delivered in hospitals with access to antibiotics, blood transfusions and strict adherence to hygienic techniques, according to the Centers for Disease Control and Prevention.
However, as childbirth moved out of the home and into the hospital, women's voices and wishes were increasingly ignored.
Giving Birth in America: New York
Throughout the next two decades, strict hospital policies in the United States meant mothers labored alone. Virtually all received routine episiotomies and anesthesia during labor, whether they wanted or needed them. Many tell stories about waking up after delivery, not knowing if they'd had a boy or girl or whether their child had survived.
When 1970s feminism hit the United States, women demanded the right to natural childbirth and to have their husband or another support person in the delivery room. My mother gave birth to me during this time. This new push for women's control over childbirth, combined with better, more restrained medical interventions, had a huge impact on childbirth in America.
C-sections and inductions were done at more appropriate rates. In 1975 the U.S. C-section rate was 10.4% of all births (the World Health Organization says 10% is the "ideal" rate at which C-sections positively affect childbirth outcomes). Later that decade, for the first time in history, maternal mortality rates fell to single digits. Most obstetricians knew how to deliver breeches and twins vaginally and use forceps safely.
The 1990s ushered in the beginning of the obesity epidemic, new strains on an already overburdened health system, and a return to over-medicalized birth. Maternal mortality began to rise, and by 2003, the year I had my first baby, the rate had jumped to 16.8. The American birth climate had regressed; there were too many induced labors that were not medically necessary, and the C-section rate was 27.5%. I didn't want to be part of those statistics.
I chose a midwife, had a healthy pregnancy, and delivered in a birth center within a hospital. Labor was intense, but with my husband, midwife, doula and nurse by my side, my baby's birth went exactly as I'd hoped.
Giving Birth in America: Florida
Then suddenly, everything changed. I experienced placental complications, hemorrhaged, and within minutes, my delivery room filled with a medical team that saved my life.
My survival motivated me to learn about the life-threatening conditions pregnant women face every day, everywhere. I learned that in some countries, women have no access to basic or emergency maternal health care, while in the United States, many women get medical interventions that put their health at risk – sometimes by choice, but far too many because they lack adequate information or options.
What was most shocking was learning that nearly all maternal deaths are preventable. Once I became aware of these facts, I needed to do something about them.
I chose to raise awareness through a documentary I directed and produced five years ago called "No Woman, No Cry," which explored maternal health care barriers in four countries: Bangladesh, Tanzania, Guatemala and the United States. After viewing the film, audiences wanted to get involved. Every Mother Counts, or EMC, was born out of this desire among individuals to take action to improve maternal health and reduce maternal deaths.
Our mission is to make pregnancy and childbirth safe for every mother, everywhere. Through strategic partnerships, events and compelling storytelling (through our films, on our website and through social media) we inform, engage and mobilize new audiences to take actions and raise funds that support maternal health programs in the United States and around the world.
Giving birth in the US is more dangerous than you think
Today, EMC is addressing some of the conditions American women faced in the 1930s: poor access to health care, overuse of medical interventions, lack of education and lack of skilled providers. We also face new health challenges like obesity and higher maternal age plus financial, racial, cultural and systemic impediments that leave women of color and low-income women with lower quality care or no care at all.
We face medical-legal, hospital and insurance barriers that are out of sync with women's needs, like lack of support for vaginal births after C-sections (or VBACs) and mandatory C-sections for conditions that can often be managed safely by vaginal birth.
The United States spends more money on health care than any other industrialized country, yet some 650 women die every year from pregnancy and childbirth-related conditions. In our new film series, "Giving Birth in America," we address some of the challenges and solutions American women face. At the root of it all every mother deserves the highest standard of compassionate health care to ensure safe outcomes for herself and her baby.
That work starts by raising awareness that the United States has a maternal health problem and must make a commitment to reverse statistics. We think it's 100% doable. Watch and share "Giving Birth in America." Tell your birth story and add your voice and support to make pregnancy and childbirth safe for every mother.
Join us on Facebook.com/CNNOpinion.
Read CNNOpinion's Flipboard magazine.