Story highlights
Karim Benzema suspended by France over ongoing blackmail case
Real Madrid star could miss the European Championships in 2016
Benzema's attorney says he is innocent of plot to extort money from team-mate
One of France's biggest soccer stars looks set to miss the 2016 European Championships after he was suspended from national duty for his alleged involvement in a blackmail plot.
Karim Benzema, who plays for Spanish giants Real Madrid, has been implicated in a scheme to blackmail fellow player Mathieu Valbuena.
Now French Football Federation (FFF) president Noel Le Graet has taken a "personal decision" that Benzema is to be excluded and has informed coach Didier Deschamps.
The 27-year-old is under investigation for "complicity in blackmailing and participating in criminal association with intent to organize a crime," according to the Versailles prosecutor's office.
The statement used the French term "mise en examen" – a legal status that allows prosecutors to investigate someone accused of criminal activity for up to two years.
A source close to the investigation told AFP it surrounded the existence of a purported sex tape.
Benzema denies the charges but could face up to five years in prison if found guilty. He now looks set to miss Euro 2016, which is hosted by France, with no immediate resolution likely.
"Today, Benzema is no longer eligible for selection," Le Graet told reporters. "I know you'll say, 'But it's Christmas so it's easy, there are no matches.' There are no matches, but there will be in March.
"If there is no change in the situation in March (when the next internationals are held) he will not play. You can say 'but then there's the Euro' and 'you like this player, that will break your heart.'
"Well, if the situation doesn't change, he cannot play in June-July."
Benzema's lawyer Sylvain Cormier was not immediately available to comment on the player's international suspension.
Last month the Real star was held overnight in Versailles before appearing in front of a judge the following morning.
Then Cormier said the 27-year-old had "taken no part in this blackmail attempt," and that the case has gone public "in a fallacious manner."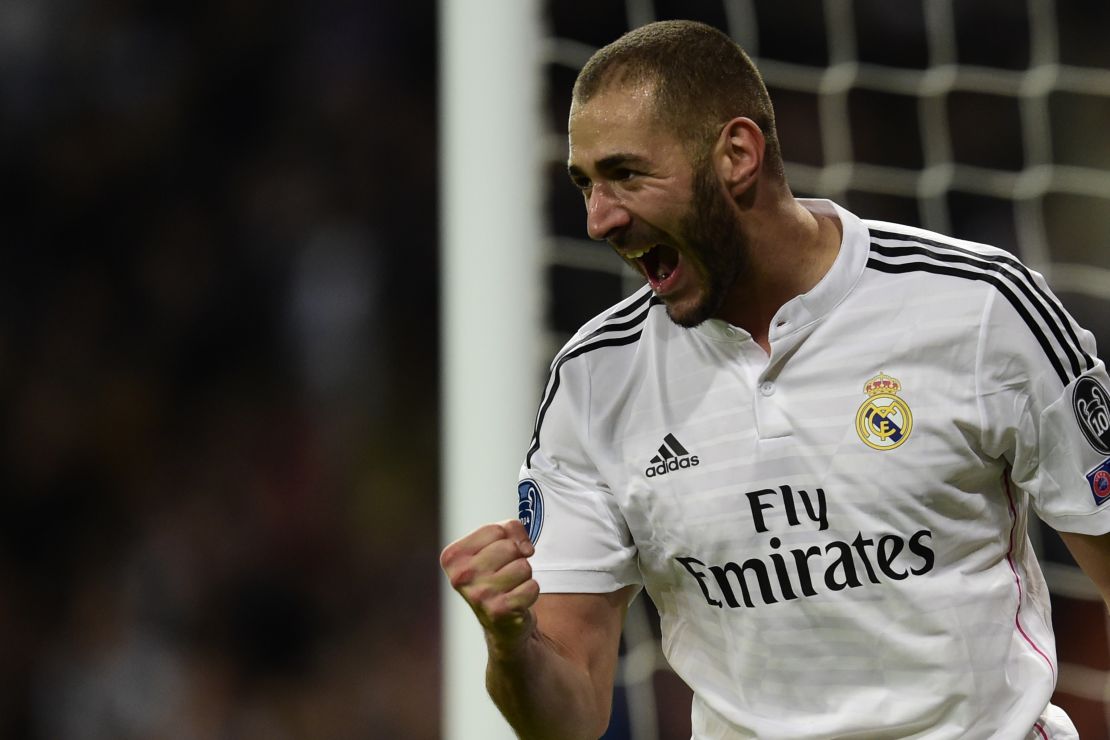 "His heart goes to his friend Mathieu Valbuena," said Benzema's lawyer in a statement broadcast on BMTV.
Prosecutors say he has received a probation order and is not allowed to contact Valbuena. Both players were left out of the France squad for the recent friendly international matches against Germany and England.
Benzema received the backing of his club after being held in Versailles, Real president Florentino Perez reporting the player had "expressed his confidence that his actions were in good faith and that he is completely innocent."
"The club values and recognizes the professional commitment, the displays of camaraderie with his teammates and the impeccable attitude he has shown as a core member of the first team squad for the more than six seasons that he has been a part of Real Madrid," the Real statement added.