Story highlights
Dean Lucas and Adam Coleman, both 33, were on a surf trip from Canada
Remains were found in a van registered to Coleman in Canada
Suspects were part of gang who robbed motorists in Sinaloa, authorities say
The bodies of two men found in a burned-out van in Mexico's Sinaloa state are exactly who authorities feared they were: Australian surfers Dean Lucas and Adam Coleman.
Sinaloa Attorney General Marco Antonio Higuera confirmed during a Tuesday news conference that the bodies had been identified via a DNA test. The men, both 33, have been missing since last month.
Authorities have made three arrests but are still seeking two men in connection with the case: Julio Cesar Gonzalez Muniz and Jesus Uriel Camacho Labrada, Higuera said.
The three suspects in custody were low-level drug dealers who had been robbing motorists on a stretch of road leading south through the Sinaloan city of Navolato, Higuera said previously.
Lucas and Coleman were on a surfing trip from Canada to Mexico but failed to arrive as planned in the city of Guadalajara on November 21.
Two bodies were found in a van the same day, on a back road in remote farmlands in Sinaloa – home of the Sinaloa drug cartel.
None of the five suspects is part of a major drug cartel, Higuera said.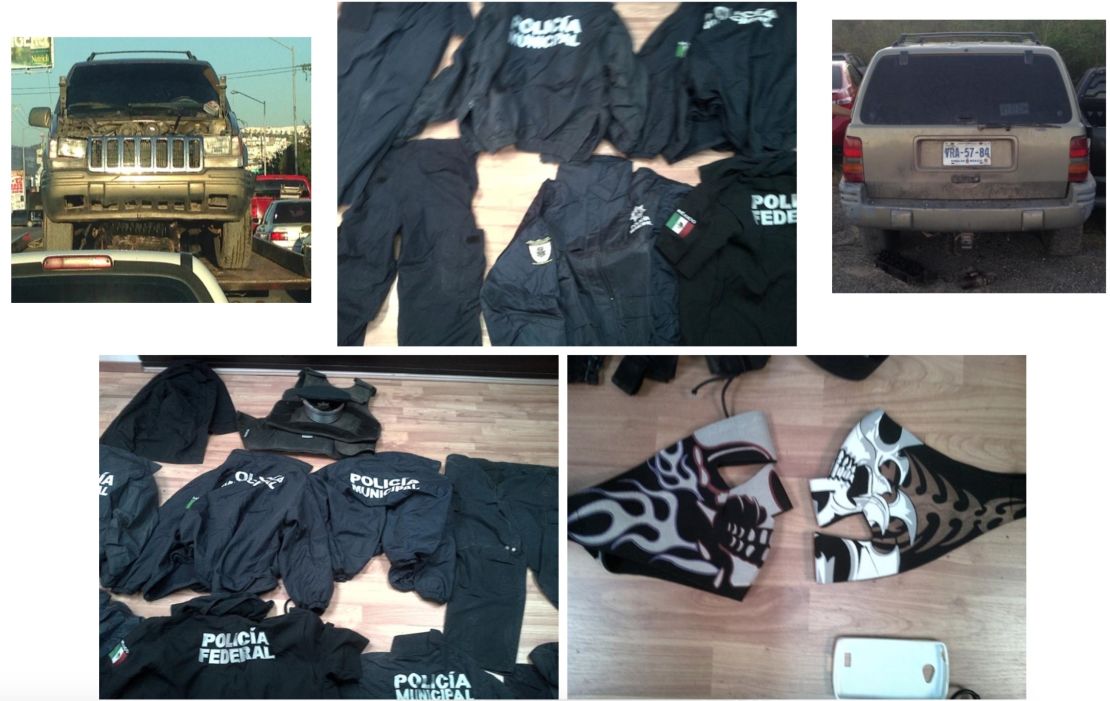 Coleman hit one of the robbers, and was then shot, prosecutors said. The suspects then allegedly killed Lucas before pouring gasoline over the surfers' van and setting it alight.
Authorities previously released photos of evidence – guns, ammunition, cell phones, laptops, and uniforms that appeared to be from the Federal Police – that authorities say was associated with the killings.
CNN's Elena Sandyrev contributed to this report.