Story highlights
Sexual assaults and muggings were reported in Cologne, Germany, on New Year's Eve
The victims said the assailants were gangs of Arab and North African men, police say
The reports of assaults have added fuel to Germany's migration debate
A spate of alleged sexual assaults and robberies at New Year's Eve festivities in the German city of Cologne has fueled a political firestorm over immigration in Germany.
Ninety criminal incidents, a quarter of which were sexual assaults, were reported following New Year's Eve celebrations in the city, Cologne police told CNN.
Police said victims described the perpetrators as gangs of Arab or North African men. Many of the assaults were likely intended to distract, allowing attackers to steal mobile phones and other devices, police said.
Authorities said the crimes, including a rape, occurred around the train station, next to the western German city's landmark cathedral.
Video footage of the celebrations in the area show riotous scenes, with revelers shooting fireworks into crowds.
In a phone call with Cologne Mayor Henriette Reker Tuesday, German Chancellor Angela Merkel expressed outrage over the attacks, labeling them "disgusting" and calling for the culprits to be identified and punished as soon as possible, German public broadcaster ARD reported.
Cologne police Chief Wolfgang Albers said at a press conference Monday that the incidents were "intolerable," describing them as "crimes of a totally new dimension."
The episode raised questions about the viability of Cologne's famous Carnival next month when hundreds of thousands are expected to join celebrations on city streets, he said.
A smaller number of similar assaults also were reported in the German city of Hamburg on New Year's Eve, Hamburg police told CNN.
'We as women suffered'
One of the Cologne victims said she was too scared to go out alone following the ordeal.
"The men surrounded us and started to grab our behinds and touch our crotches," she said.
"They touched us everywhere. I wanted to take my friend and leave. I turned around and in that moment someone grabbed my bag."
She said she feared she could be killed or raped by the attackers.
"Nobody noticed and nobody helped us. I just wanted to get out."
Another victim said she had unsuccessfully tried to fight off her assailant.
"But there were so many people around me that there was no control. There was no way out. There was no way to protect yourself," she said.
"We ran to the police. But we saw the police were so understaffed. They couldn't take care of us and we as women suffered the price."
Protests, crisis meeting
The New Year's Eve reports have sparked a fierce outcry in Germany, with protesters gathering at the site of the alleged attacks.
On social media, some accused the news media of failing to report on the assaults in a timely fashion due to sensitivities around the alleged ethnic identities of the assailants.
Germany has taken the largest numbers of migrants from the influx that has created a crisis on Europe's borders, but many Germans have expressed opposition to the sudden arrival of so many, predominantly Muslim, migrants, questioning their ability to adapt to a European way of life.
Read more: Germany's anti-migrant protest – 'We don't want to be strangers in our own country'
Following a crisis meeting with the city's police Tuesday, Reker, Cologne's mayor, said at a press conference that the perpetrators would be pursued and measures taken to prevent any repeats of such incidents.
In cooperation with police, her office will produce a book of rules on how to behave during Carnival.
"We have to explain to people from other cultures that the jolly and frisky attitude during our Carnival is not a sign of sexual openness," Reker said.
Albers, the police chief, said at the conference Tuesday that the description from the victims was the only thing known about the perpetrators. Police have received a lot of cell phone footage from the evening that will take time to work through, he said.
A migration issue?
German Justice Minister Heiko Maas said at a press conference Tuesday that assaults were "not acceptable" and "must not be allowed to be repeated."
"We must clarify if what happened is a new form of organized crime against which the state must take measures," he said.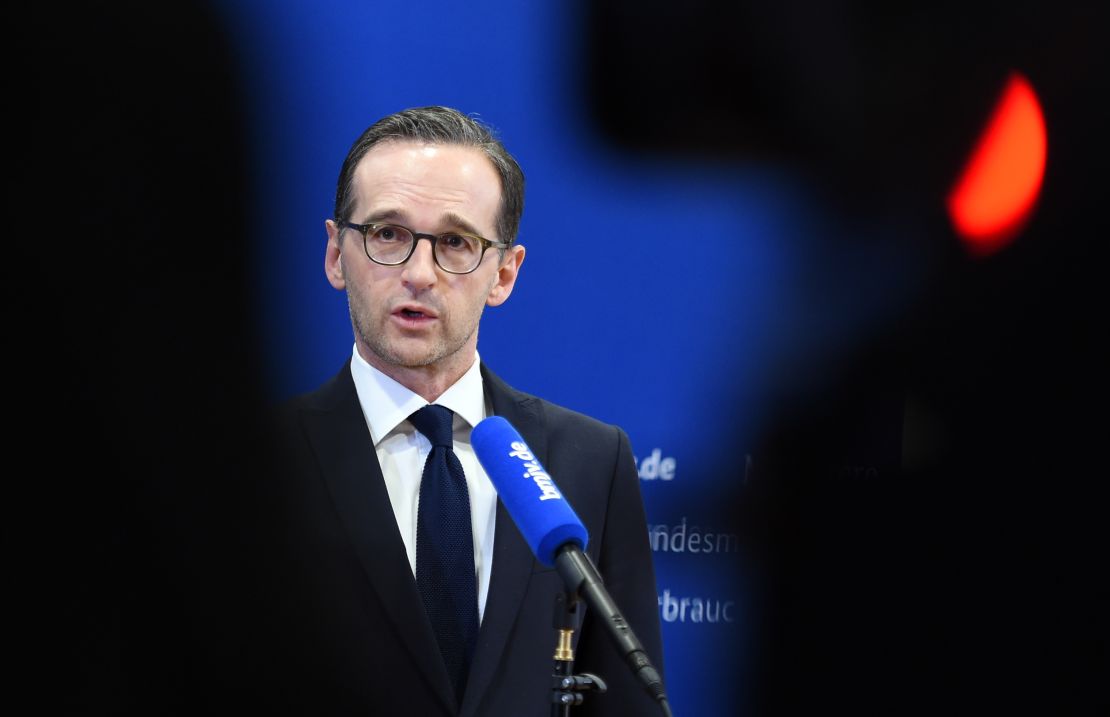 Maas also warned against linking the assaults to the immigration issue, which has become a subject of heated debate in Germany.
"During these investigations it will become clear which circle of perpetrators is involved," he said.
"Making this an issue through over-simplifications, and connecting it to the issue of refugees is nothing more than misuse of the debate. Now it is about determining the facts and drawing the necessary conclusions," he said.
But other politicians were forthright in linking the reported assaults to Germany's welcoming approach to migrants.
Steffen Bilger, a member of parliament for Merkel's Christian Democratic Union, tweeted that the reports demonstrated the urgent need for Germany to reduce its migrant intake, secure its borders, intensify deportations and uphold "consistent justice."
Read more: Europe's migration crisis
CNN's Claudia Otto and Carolin Schmid contributed to this report.