Story highlights
NEW: Death toll rises to four as victim succumbs to injuries in the hospital
Police: Among 12 arrested, one received money transfer from alleged mastermind
The attack opened Thursday morning with a suicide explosion near a Starbucks
The death toll from last week's terror attack in Indonesia's capital has risen to four, after a victim died in the hospital from his injuries, Jakarta police spokesman Mohammad Iqbal announced Sunday.
At least 25 other people were wounded Thursday when a suicide bomber and gunmen launched an attack near a Starbucks coffee shop, police said.
Four attackers were also killed, following the bombing and a firefight with police.
Among the 12 suspects subsequently rounded up in various Indonesian provinces, one is suspected to have received a money transfer from the alleged mastermind, Bahrun Naim, an Indonesian militant who authorities believed conducted the operation from ISIS' headquarters in Syria, national Police Chief Badrodin Haiti said.
The transfer helped finance Thursday's attack, the police chief said.
Police still are on high alert, Haiti said, in part because authorities have intercepted encoded messages about a possible attack. Further details about the threat weren't immediately available.
Deadly new threat
Indonesian authorities accuse Naim of leading a Southeast Asian branch of ISIS called Katibah Nusantara. "His vision is to unite all ISIS-supporting elements in Southeast Asia," Inspector-General Tito Karnavian, Jakarta's ranking police officer, told CNN. Hundreds of Indonesians are believed to have traveled to ISIS-held territory in the Middle East, including its de facto capital, Raqqa, Syria.
Indonesia, the world's most populous Muslim country, has long battled violent extremism, such as the 2002 and 2005 bombings in Bali, but police say this new generation is more dangerous, because ISIS' ideology views Muslims as legitimate targets.
Harits Abu Ulya, an expert on militant Islam and a former commander in the militant group Hizbuh Tahrir, told CNN that he mentored his "little brother" Naim and stayed in contact with him long after the younger man went to Syria. He says that Naim has become an "inspiring figure" for ISIS-supporting youth in Indonesia.
Opinion: Is ISIS increasing presence in South East Asia?
Defiance on the streets
Jakartans sent a powerful message to would-be attackers Sunday, taking to the streets for their usual Sunday carnival, with residents gathering in major thoroughfares, which are typically closed to traffic for several hours each week.
Thousands of people walked, jogged, cycled, roller-bladed and performed music down the city's main boulevard, with families celebrating the open roads just a few yards away from where the militants carried out their brazen daylight terror attack.
In a burst of patriotism and defiance, Indonesians say they are determined to show the terrorists "we are not afraid."
Blast, murders, gunfight
Deadly explosions, gunfight in Jakarta
Thursday morning's attack began with a suicide explosion near a Starbucks cafe on Thamrin Street, an entertainment and shopping district with various Western chain restaurants and stores.
Then two militants outside the coffee shop seized two people – one of them a foreigner – dragged them into a parking lot and shot them, said Anton Charliyan, a Jakarta police spokesman.
They also opened fire at people on the street. One of the injured was also a foreigner.
Heavily armed police soon swarmed the scene, firing on the militants and looking for other attackers.
The attackers responded by firing back and tossing two grenades at the officers, according to Charliyan.
Police initially said there were five attackers, and that all were killed. However, on Saturday, Iqbal said that police could confirm only four attackers.
Police discovered several unexploded munitions, some of them high-grade explosives, at the scene.
Alleged mastermind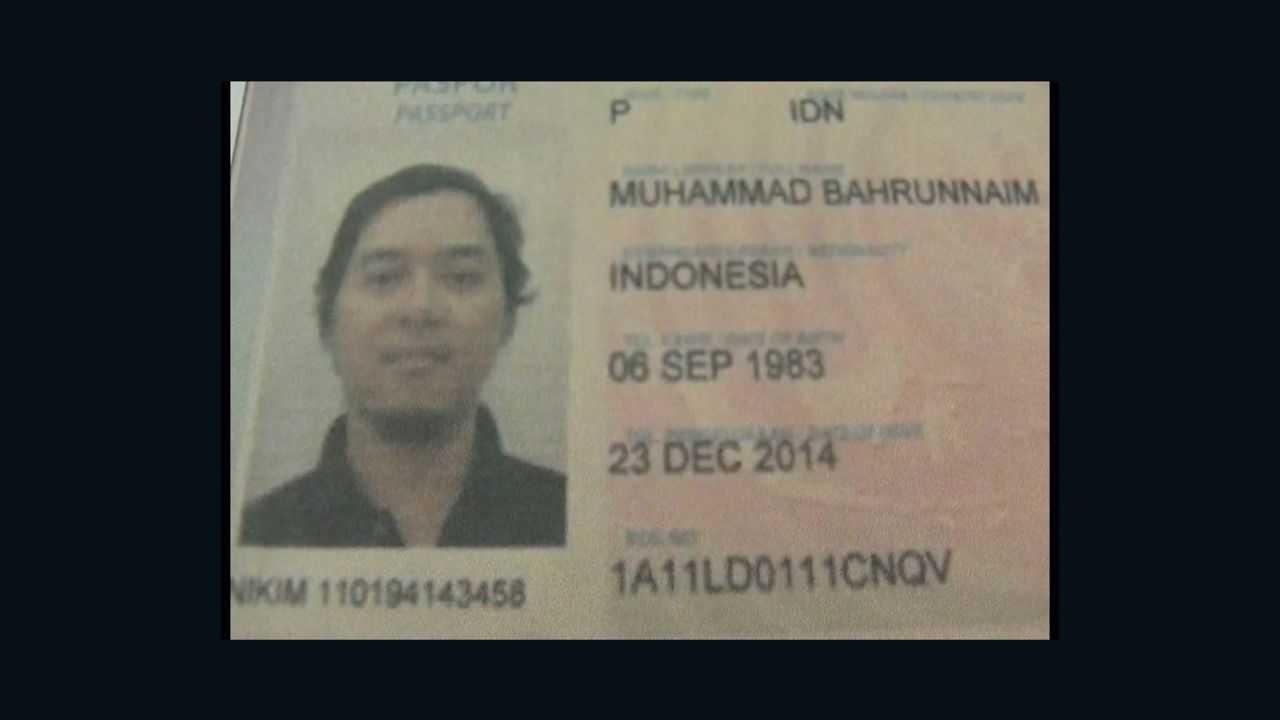 The alleged mastermind, Naim, is no stranger to Indonesian authorities, the national police chief said earlier this week. He was apprehended in 2010 for illegal possession of ammunition and was brought to justice. Naim was sentenced to at least 2½ years in prison.
The militant then left Indonesia, and is in Raqqa, Syria, "as part of the high ranks of ISIS," Karnavian said. ISIS claimed responsibility for the Jakarta attack in an official statement posted online.
Indonesians share defiant message of 'We are not afraid'
Last major attack 2009
The capital of Indonesia hadn't seen an a major militant attack in six years.
The last one in Jakarta was in 2009, when simultaneous assaults on the J.W. Marriott and Ritz Carlton hotels left seven people dead.
Since then, the secular government has made major inroads beating back terror groups.
CNN's Kathy Quiano reported from Jakarta and CNN's Jason Hanna and Ben Brumfield wrote and reported from Atlanta. CNN's Ivan Watson and journalist Masrur Jamaluddin contributed from Jakarta, while CNN's Greg Botelho, Euan McKirdy and Ed Payne also contributed to this report. For further coverage in Bahasa Indonesia, please visit our partners at CNN Indonesia.