Editor's Note: Frida Ghitis is a world affairs columnist for The Miami Herald and World Politics Review, and a former CNN producer and correspondent. Follow her @FridaGhitis. The opinions expressed in this commentary are solely those of the author.
Story highlights
Whether the nuclear agreement with Iran is good or bad, time will tell
Frida Ghitis: Preventing mischief by Iran should become the guiding principal going forward
Was the nuclear agreement with Iran a good or bad decision for the U.S.? That debate is now mostly moot; the ultimate verdict will only come with the passage of time.
Now that the deal is done, there is a more pressing matter: What to do next about Iran? What will the U.S. and its friends do to ensure this new world becomes more, rather than less, safe?
If both sides – pro and against nuclear deal – have been telling the truth about their arguments, the path ahead offers common ground for opponents and supporters to work together.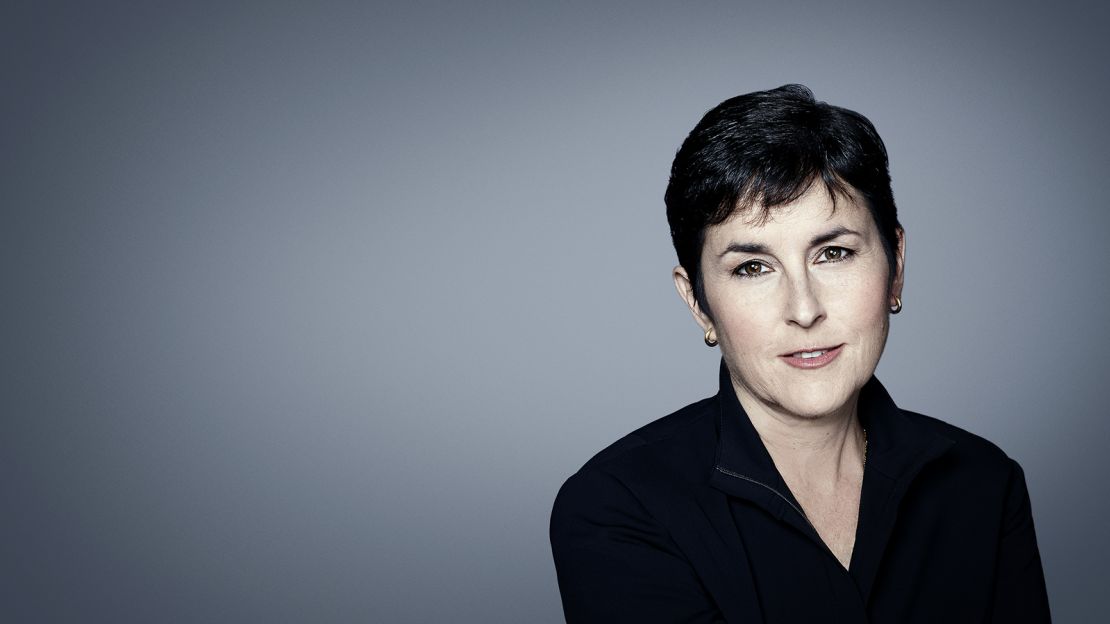 Iran has given up key parts of its nuclear program, but the Islamic Republic under its ruling regime will enjoy access to global markets, receive tens of billions of dollars in cash, and will no longer be treated as an international pariah. In addition, many Arab countries view the deal with suspicion, leading them to take up arms (as in the case of Yemen) against what they see as a heightened threat from Iran now that Joint Comprehensive Plan of Action (JCPOA) is being implemented.
President Obama and Secretary of State John Kerry both insisted that the deal had one and only one purpose: to prevent Iran from acquiring nuclear weapons. They adamantly denied suggestions that the nuclear agreement was part of a larger plan to reposition America in the Middle East and develop a closer alliance with Iran at the expense of America's Arab allies. Obama and Kerry insist that they had no illusions that Iran would become a more trustworthy state, repeatedly saying "this deal is not based on trust" but on verification.
For their part, critics of the JCPOA have maintained that their stance is based on security considerations, not on a politically motivated wish to undercut the President.
At this point, all parties involved should act to maximize benefits and minimize the risks from the deal.
If both opponents and supporters have been telling the truth, it ought to be clear that moving forward, the U.S. and its allies need to pivot from the kid-glove requirements of diplomacy to a single-minded effort to prevent Iran from turning this moment into an opportunity to wreak more havoc in the Middle East.
While it is true that there is a current of reformers seeking to moderate Iran's behavior, there is little question that Iran is still dominated by a strong core of hardliners whose objectives have been consistent from the days of the Islamic Revolution some 36 years ago.
The Islamic Republic aims to export its revolution. In fact, the country's constitution vows "unsparing support" for the world's "Mustadafin" – what it considers the downtrodden. It specifically names the Islamic Revolutionary Guard Corps' duties as "fulfilling the ideological mission of Jihad: … extending the sovereignty of God's law throughout the world."
Middle Eastern and Western critics worry Iran will cheat – as it did repeatedly with the nuclear nonproliferation agreement – and manage to acquire nuclear weapons during or immediately after the decade-long hiatus written into the JCPOA.
They worry that Iran is growing stronger and will continue to expand its influence in the region, with devastating consequences. Iran and Hezbollah have left a trail of terrorism from the Middle East to Europe, Asia and even South America.
Iran and its allied Lebanese militia Hezbollah saved the Syrian dictator Bashar al-Assad and have helped him in causing hundreds of thousands of deaths. Iran and its proxies are politically dominant in Iraq, Syria, Lebanon and Yemen. Rival Sunni regimes say Iranians are seeking to build a political beachhead in other countries. Iran arms and funds Hezbollah to the tune of a billion dollars a year. That amount is likely to increase. Hezbollah, which has launched thousands of rockets at Israel in the past, has at least 100,000 missiles aimed at Israel.
Already there are troubling signs that the new Iran is not very different from the old one. Only hours after Obama ordered the lifting of sanctions over the nuclear program, Iran's Foreign Ministry said the country would continue to enhance its missile capabilities in defiance of a U.N. ban and despite international sanctions against those activities. Last October, Iran launched a ballistic missile capable of delivering a nuclear warhead in violation of the U.N. ban. The Obama administration delayed a response for fear of undercutting the nuclear deal.
And even as "implementation" day arrived and the U.S. and Iran worked out a deal to free prisoners, three more Americans were taken hostage in Baghdad, reportedly by Iran-backed militias.
Now that the deal is a reality, the Obama administration can move more forcefully to pressure Iran without fear of unraveling the agreement. That will require a major psychological shift.
Until now, the Obama administration has sounded almost as a defender of Iran, so tied to the objective of securing an agreement that it ignored or downplayed any Iranian infraction. Most shockingly, in the American plan to arm Syrian anti-ISIS fighters, the U.S. demanded those joining the program pledge not to attack forces loyal to the Syrian dictator (Iran's ally); one of the reasons a plan to arm Syrian rebels collapsed.
If both sides have been telling the truth, if both are interested in nothing but deterring the Iranian regime from harming the U.S. and its allies, then it's time for opponents and supporters of the JCPOA to put the past behind and work together on achieving what, based on their statements, are the security goals they share.
That means enforcing the JCPOA as strictly as possible, calling out Iran's terrorist operations and prosecuting all those involved, and working with Arab allies to reassure them that the U.S. has not abandoned them. And even working on the goal of seeing the brutal Syrian dictator surrender power.
Iran's activities over the past few decades give every indication to the international community that it is a dangerous regime. Its actions in recent months, and even in recent days, suggest that has not changed.
Preventing mischief by Iran should become the guiding principle uniting supporters and opponents of the nuclear deal.
Join us on Facebook.com/CNNOpinion.
Read CNNOpinion's Flipboard magazine.