Join Pamela Brown for the CNN Special Report "The Secret Life of 'G.I. Joe,' " Friday at 10 p.m. ET.
Story highlights
Lt. Joe Gliniewicz of Illinois' Fox Lake Police Department was known for his commitment to a Police Explorer Post
His shooting death last year drew sympathy and prompted a manhunt that lasted for weeks
More than two months later, investigators said the killing was a "carefully staged suicide"
Police Lt. Joe Gliniewicz fell long and hard from a community's grace.
It was in death that he rose from small-town cop to national hero. Who couldn't like a guy who evangelized youths to become officers or soldiers, the bedrock of a safe nation? He evoked a comic book superhero with his ramrod persona, a military haircut and a nickname of "G.I. Joe."
America became riveted by what appeared to be the murder of Charles Joseph Gliniewicz because it touched upon the issues of our day: policing and guns. Three males, one black and two white, supposedly shot a white cop on duty.
The manhunt by the feds and local police lasted for weeks in the woods and wetlands where the Chicago suburbs approach Wisconsin. This terrain is storied in dark lore: Al Capone once lived nearby and dumped bodies in the waters surrounding the village of Fox Lake, legend says.
Gliniewicz's funeral became a state event, and Illinois wept. Would there be no end to attacks against police?
But death reveals secrets, too.
In the end, authorities chased ghosts in the swamp and instead discovered the unlikeliest killer of Gliniewicz: himself.
The finding of suicide was such a surprise to the public, it shocked many in a state long inured to corruption.
But well before Gliniewicz's funeral, within the first couple of days after his death, FBI investigators had doubts that he was murdered, CNN later learned. That's because cell phone records showed that he was at the site for nearly 30 minutes before he radioed dispatchers for help. That helped the FBI eliminate suspects who came up initially in the investigation.
Even so, investigators publicly pressed their manhunt, which drew national attention.
Behind his suicide is a tale of pride and shame, both so great that Gliniewicz staged his suicide and created an illusion of a hero being slain on the job.
He stole tens of thousands of dollars over at least seven years from the youth group he led, according to police.
He even plotted to hire a gangbanger to murder a village official who unwittingly was about to expose the embezzlement, investigators allege.
And he amassed a personnel file that held allegations of a sinister side: Sex, alcohol and misuse of the badge.
"G.I. Joe" Gliniewicz was more than the rough-and-ready leader with a cigarette dangling from his mouth and a recon crew cut – the kind with a landing-strip of hair atop a nearly bald head.
His apparent betrayals ran deep, and their consequences are still playing out. Authorities are looking into two other people in connection with his alleged misuse of funds from the Fox Lake Police Explorer Post, the program where Gliniewicz taught youngsters how to use firearms and negotiate crime scenes in order to become cops or soldiers like him, an Army veteran turned police officer.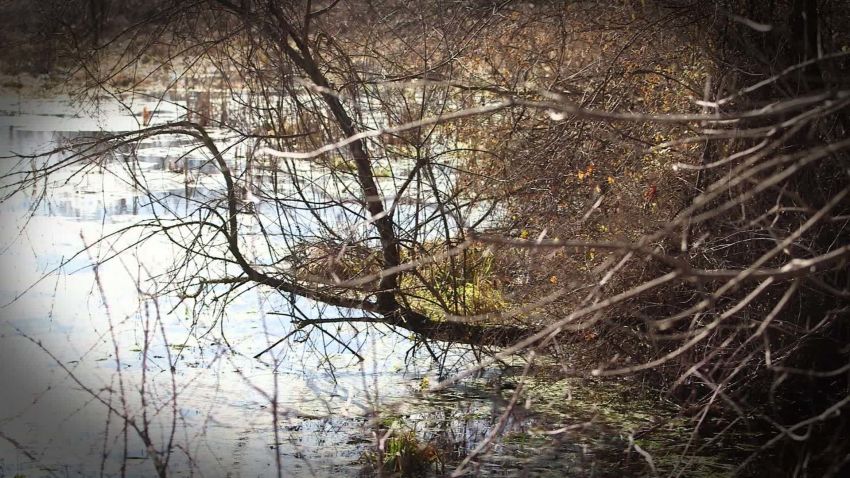 The search for suicidal Fox Lake police officer
Disillusionment
Perhaps his biggest betrayal of all was to the innocents he inspired – the youths and teens whom he promised to lead into civic callings.
"I didn't want to believe it all," said Morgan Galowitch, now 20, who became a Police Explorer at age 14. "I didn't want to accept the fact, I didn't want to hear about it, I didn't want to listen to anyone say it.
"I just, you know, you don't know how to feel. You feel so pissed off and you feel so betrayed," she added. "You don't understand it."
Disillusionment scars the young woman.
"That's the part of me that doesn't like L.T. anymore, that makes it very difficult to miss him," Galowitch added. "He knew this was gonna happen, that he couldn't hide everything. I can't forgive him for that because, you know, he, he did love us. He, he spent all of his spare time with us.
"And for him to do this and to leave us in the position that we, we've been in, it's, it's difficult," she said.
For now, the life's work that was the Fox Lake Police Explorer Post 300 is mothballed, until authorities fully investigate the alleged misuse of its funds.
"I just think he's … very, very, very prideful, and I think that's what ultimately led up to making his decision too is that … he didn't want to ask for help. He wanted to do it all by himself," Galowitch said of Gliniewicz.
Here's how he apparently did so.
From soldier to cop
Gliniewicz had an all-American image. The tattooed cop was fit and trim at 5-foot-11, 160 pounds, despite how he smoked too much and had early pulmonary emphysema at the time of his death, at age 52.
His soldiering manner began in high school when he spent two years at the Chicago area's Marmion Military Academy. He later enlisted in the Army for four years and then joined the Fox Lake Police Department in April 1985.
That agency was the only place Gliniewicz ever worked as an adult besides the Army. He rose through the ranks in a town of 11,000 people that's better known for being in the heart of a recreational region called Chain O' Lakes, popular among boaters who don't care for Lake Michigan.
Gliniewicz also served in the Army Reserves for 23 years, earning so many military medals that they became too "numerous to mention" on his resume, according to his personnel file.
In 1986, just a year on the job as a rookie cop, he began helping the Fox Lake Police Explorer Post.
The next year, he was running it.
So marked the genesis of his legacy, for better and for worse.
About two years after becoming the post's head, he married his wife, Melodie, and they stayed married for 26 years, until his death. They had four sons, including Donald "D.J.," who also joined the Army.
As chief of the local Explorer program, Gliniewicz "received international attention for all his hard work with the post" and went so far as to implement regional training for youngsters in SWAT and sniper work, according to his obituary.
Many of his proteges later entered law enforcement and the military.
"He truly loved his job. He loved doing things for the Explorer, and his Explorers was a huge part of his life," said teenager Devan Arbay, one of Gliniewicz's Explorers. "He really dedicated hundreds of thousands of hours into bettering the Fox Lake community, the Illinois Law Enforcement Explorers and the National Law Enforcement Explorers."
After his death, however, another side of Gliniewicz's service emerged with the release of his personnel records.
Decorated police officer's long fall from grace
Sexual harassment, drinking, passing out
The 264 pages of internal files detail the duality of Gliniewicz's life, from high commendations to salacious complaints.
"Let me put it this way," said George Filenko, the Lake County Major Crimes Task Force commander. "If I knew about that personnel file and I was a parent, I certainly wouldn't put my child in the Explorer program under his tutelage."
Gliniewicz's problems with alcohol began as early as May 1988, when he passed out in his idling truck with his foot on the pedal running full throttle on the shoulder of Illinois Highway Route 49, according to records.
The Lake County sheriff's deputy who found Gliniewicz couldn't wake him. A Fox Lake police detective took Gliniewicz and arranged for his truck to be towed, according to his personnel file.
But the next morning, Gliniewicz didn't remember where he'd left his truck and reported it stolen, until the detective told the Sheriff's Office it was towed, not stolen, according to records. Gliniewicz later told the detective he had drunk six beers and several shots after playing volleyball.
Then, in August 1988, Gliniewicz again played volleyball and became overwhelmed by a beer and a shot "because I haven't been drinking," he wrote in an internal memo, and he didn't report to work. He was suspended for two days.
In 1999 and 2000, he was being warned about showing up late for work, and he was demoted to sergeant from commander in 2003 because of unspecified "problems in the communications division" he oversaw, records said.
Suit against police, campaign against Gliniewicz
Then came an explosive accusation.
A 2003 federal lawsuit against the village and police accused Gliniewicz of pressuring a female department employee under his command to perform oral sex on him five times in 2000.
The woman also worked under Gliniewicz's supervision in the Explorer unit where both employees helped run training camps for teens, the lawsuit said.
The woman later resigned from the Explorer program and reported the alleged sexual misconduct. The suit alleged the police chief told the woman that Gliniewicz admitted the conduct, and the chief was recommending sexual addiction counseling for Gliniewicz and a 30-day suspension.
However, the sexual harassment lawsuit was dismissed by the court in 2005 after the woman and her attorney missed deadlines to file discovery responses. She lost an appeal in 2006.
Gliniewicz's woes didn't end there.
In 2009, "Anonymous Members of the Fox Lake Police Department" submitted a two-page letter to then-Mayor Cindy Irwin, accusing Gliniewicz of widespread misconduct: Sexually harassing and threatening a dispatcher, visiting village establishments "with certain women, not his wife," being bounced out of joints for being highly intoxicated, taking his family on Wisconsin vacations in his squad car, allowing Explorer Post members to wear police garments, groping women's breasts at department Christmas parties, and getting a tattoo while on duty using a free certificate donated to the department.
The letter was filed in Gliniewicz's personnel records, and he continued working.
But investigators looking into his death were stunned by the size of the files of allegations.
"It's unusual for somebody to be a lieutenant and have supervisory authority with a personnel file looking like his," said Detective Chris Covelli of the Lake County Major Crimes Task Force.
In a document obtained by CNN, one of the officers involved in the Gliniewicz case describes the late lieutenant as a "golden child" who must have had some "dirt" on someone at the department to be able to stay there.
Current Fox Lake Mayor Donny Schmit said he never heard a complaint against Gliniewicz in his two and a half years as mayor and two years as village trustee.
"I don't have access to our employees' files," the mayor said. "The only time I look at a file is if there's a discipline problem."
Gliniewicz vs. new village administrator
Gliniewicz's world began to unravel when a new boss came to town in March 2014.
Newly hired Village Administrator Anne Marrin never knew that Gliniewicz considered her an enemy.
She became one, in Gliniewicz's mind, when she wanted an accounting and an inventory of the Explorer Post after a year into her tenure.
By then, Gliniewicz had spent "tens of thousands" of dollars from the Explorer Post's funds on questionable expenses: his mortgage, health clubs, access to adult websites, travel, Starbucks purchases and other items, according to investigators.
Text messages to confidants show that Marrin's questions sent Gliniewicz into a panic.
Those text messages, released by investigators, offer insight into Gliniewicz's psyche. They were discovered more than a month after his death. Gliniewicz had erased all the messages on his cell phone before his suicide, but federal investigators in Quantico, Virginia, recovered all of them – 6,500 pages in total.
Gliniewicz considered retiring from the force as a way out of the mess, the messages showed.
He also messaged an "Individual #2" in May 2015. CNN learned that individual is his son D.J., who did not respond to a request for comment.
Gliniewicz apparently complains about the new village administrator.
Father: "She hates me," he writes. "If she gets ahold of the old checking account, I'm pretty well f***ed."
Son: "Hopefully she decides to get a couple of drinks in her and she gets a dui."
Father: "She does, but not around here and no one knows where. Trust me ive thougit (sic) through MANY SCENARIOS from planting things to the volo bog!!!"
The Volo Bog State Natural Area is 4 miles south of Fox Lake, and the reference may be dark humor about the Chain O' Lakes as a dumping ground for bodies.
Counting the money
Later, in June 2015, Gliniewicz sent a text to "Individual #1" saying he used "the exploder (sic) account" for a $624.70 flight. CNN has learned that "Individual #1" was his wife.
Melodie Gliniewicz's attorneys issued a news release stating that Gliniewicz had been depositing his own money into the Explorer Post bank account. "Melodie respectfully requests that the community, law enforcement, pension board and press refrain from rushing to, or misplacing, judgment," the release read.
Another text to his son pointed to unidentified expenses of $1,600 and $777.
Gliniewicz: "You are borrowing from that 'other' account, when you get back youll have to start dumping money into that account or you will be visiting me in JAIL!! The 1600 and the 777 all came from there. …"
Gliniewicz became increasingly desperate to his son.
At the same time, he was thinking of applying to become a police chief in a nearby community.
Gliniewicz: "I'm sticking my neck out there with loaning you over $2377.00 to fix your truck specifically and only to help accommodate your summer leave, trip to OK."
He continued to his son: "So if called on the carpet i can say, 'we give our explorers and advisors loans from time to time if it is needed, and this is proof it is being pa(i)d back'(.) you get (where) I'm (coming) from? This village administrater (sic) hates me and the Explorer program. This situation right here would give her the means to CRUCIFY ME (if) it were discovered. Compound this with "if" i was selected for chief of antioch (Illinois), i would be leaving here and would have to turn this account over to someone else. …"
Gliniewicz seemed to be teetering on the edge.
Village administrator Marrin's new authority shook up the police department, and there was a change in leadership.
Gliniewicz texted the former police chief: "She has now demanded a complete inventory of exploder central and a financial report….FML."
"FML" is often texting shorthand, using profanity, for "f*** my life."
The shooting
The next morning, Gliniewicz awoke, bought his usual cigarettes at a convenience store and headed toward the Explorer Post.
He was supposed to finish an equipment inventory that day, September 1, for the village administrator. Instead, he drove to an abandoned cement factory.
There, he radioed to dispatch that he was "checking on 2 male whites, a male black."
The three suspects ran toward a swamp, he radioed again. Send backup, he added.
After backup officers arrived, they heard what sounded like a gunshot.
They later found Gliniewicz's body in the thick woods, near the marsh. He had been hit by two shots – one stopped by his bulletproof vest, and another that entered his torso at a downward angle. He was dead.
Police believed he was attacked, because his gear was scattered 200 feet from his body.
So began the manhunt that lasted for weeks.
They didn't know it yet, but Gliniewicz had committed suicide less than a month before his retirement.
Aftermath
The village administrator was shocked to hear of what Gliniewicz wrote about her when his text messages were recovered more than a month after his death.
Their conversations were "always very pleasant," and "there weren't any bad words exchanged," she said.
"I was stunned, absolutely stunned," she said. "It's almost surreal."
More than two months after his death, investigators announced the killing was a "carefully staged suicide."
While investigators continue to examine Joe Gliniewicz's case, residents have said they would have helped him out of his financial mess if he had only asked.
Instead, it would appear, Gliniewicz chose to take his own life rather than face the consequences for his offenses. He'd never witness those residents' mercy.
CNN's Pamela Brown, Rosa Flores, Michelle Rozsa, Kimberly Arp Babbit and Dave Matthews contributed to this report. The CNN Special Report team reported from Fox Lake, Illinois, and Michael Martinez wrote from Los Angeles.