Donald Trump has been playing Adele's music to fire up his supporters at rallies across the country throughout his presidential campaign.
And Adele wants her fans to know she never gave the brash billionaire permission to do so.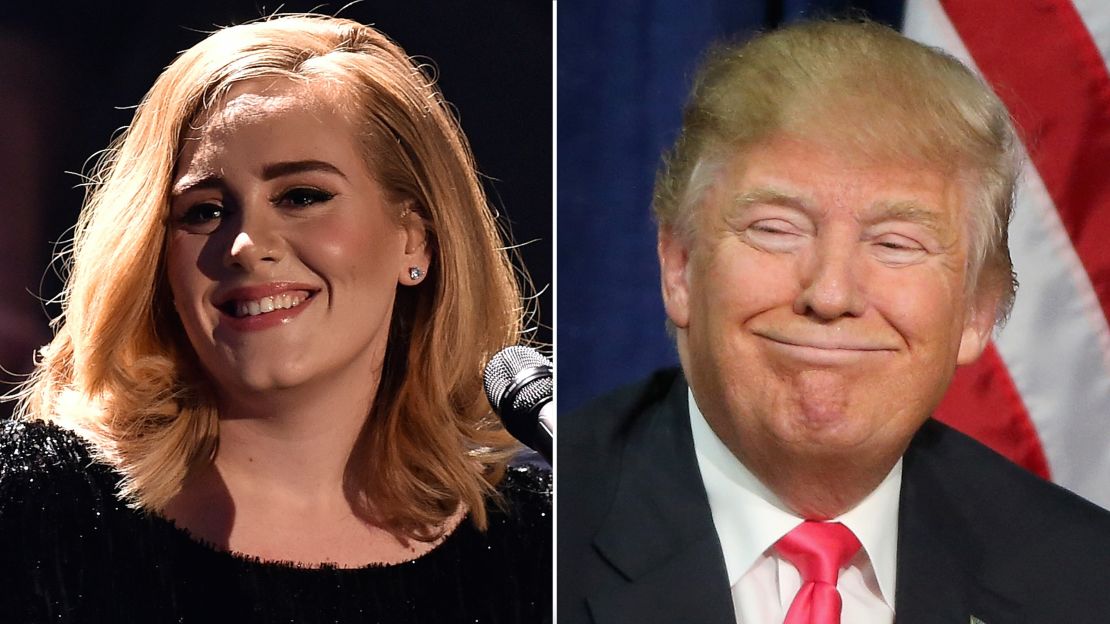 "Adele has not given permission for her music to be used for any political campaigning," an Adele spokesperson said in a statement to CNN.
Asked if Adele was requesting the Trump campaign stop using her music, Adele spokesman Benny Tarantini said "we have no further comment."
CNN has reached out to Trump's campaign for comment.
Adele's "Skyfall" is part of the Republican's pre-rally playlist and Trump has also taken the stage recently to the Grammy Award-winning artist's hit "Rolling in the Deep." Trump even played "Rolling in the Deep" at his Monday afternoon event in Waterloo, Iowa.
Adele is not the first artist to make it clear she is not associated with the controversial presidential candidate.
Aerosmith frontman Steven Tyler previously asked Trump to stop using the band's classic "Dream On."
Tyler took it further though, ordering his attorney to send a cease-and-desist letter to Trump's campaign saying that Trump does "not have our client's permission to use 'Dream On'" and that the use of the song "gives the false impression that he is connected with or endorses Mr. Trump's presidential bid."
Trump ultimately stopped using the song at his political rallies.