Story highlights
Briton beats Swiss in tense Buenos Aires ePrix
Buemi finishes second after starting in 18th
Britain's Sam Bird won a thrilling Formula E Buenos Aires ePrix on Saturday, denying championship leader Sebastien Buemi a second successive victory in the world championship for electric race cars.
Bird drove the perfect race at the Puerto Madero Street circuit, leading from start to finish after sealing his first Formula E pole during qualifying earlier in the day.
"Cheers boys, that was tough. We did it! We were absolutely perfect this weekend," a ecstatic Bird said over team radio moments after taking the checkered flag.
With the joy there must have also been relief to fend of Buemi who hunted down the DS Virgin Racing driver all the way to the finish line but was unable to pass finishing 0.716 seconds behind.
The Swiss fell just short of a remarkable victory after starting the race in last place following a spin during qualifying.
Buemi, who spent three seasons driving for the Toro Rosso Formula One team, carved his way through the field and was breathing down Bird's neck in the closing stages of the 35-lap race.
"I've been a bit lucky I'd say… the safety car (on lap 21) helped a lot," the Renault e.Dams driver told pit-lane reporter Nicki Shields.
"Towards the end it was very difficult because the battery overheated for everyone… Sam did a fantastic job. I would have wished to win but already today I made a mistake. I have to make sure I get the most out of the car, out of the team."
Drivers' standings after 4 rounds
1. Sebastien Buemi (Renault e.Dams) - 80
2. Lucas di Grassi (ABT Schaeffler) - 76
3. Sam Bird (DS Virgin Racing) - 52
4. Loic Duval (Dragon Racing) - 32
5. Jerome d'Ambrosio (Dragon Racing) - 30
Lucas di Grassi, Buemi's main rival in the drivers' championship, finished in third for the ABT Schaeffler team with Venturi's Stephane Sarrazin and Renault's Nico Prost finishing fourth and fifth respectively.
Bird's win moves him up to third in the drivers' championship standings with 52 points but still with some ground to catch up on the two men who he shared the podium with on Saturday.
Buemi's second place means he now has 80 points – four points ahead of di Grassi.
Dragon Racing's Loic Duval moves up a place to fourth with 32 points, two points ahead of teammate Jerome d'Ambrosio who had a disappointing race in Buenos Aires finishing down in 16th place.
Round five of the 11-race series will take place in Mexico City on March 12.
READ: The 370 mph electric 'bullet'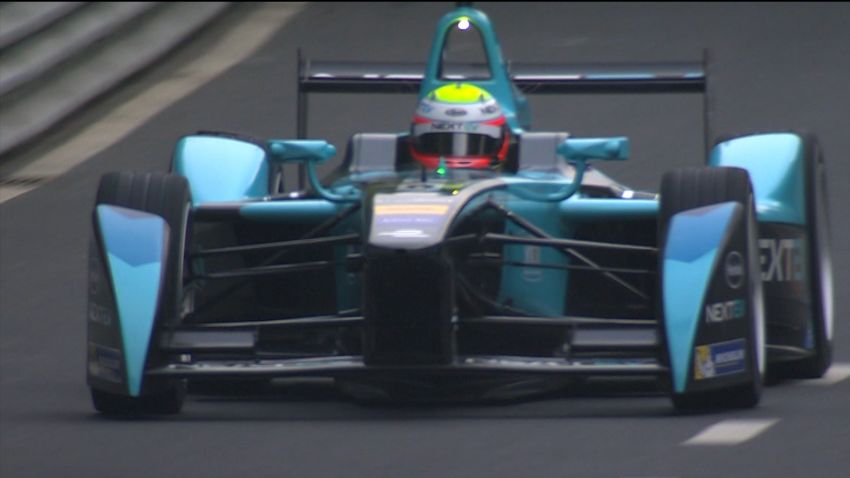 Introducing ... Formula E