Story highlights
Four charged over the importation and manufacture of 720 liters of methylamphetamine
Drug was seized from a shipment bra inserts and art supplies
Australian police have seized $1 billion Australian dollars' worth of the drug "ice" from a shipment of silicon bra inserts and art supplies, the country's federal police said, worth approximately US$700 million.
According to authorities, the bust is one of the biggest in Australia's history, and the largest seizure of liquid methylamphetamine ever.
"This has resulted in 3.6 million individual hits of ice being taken off our streets," said Federal Justice Minister Michael Keenan.
Four people have been charged over the haul, which included 720 liters of the drug, the Australian Federal Police said Monday.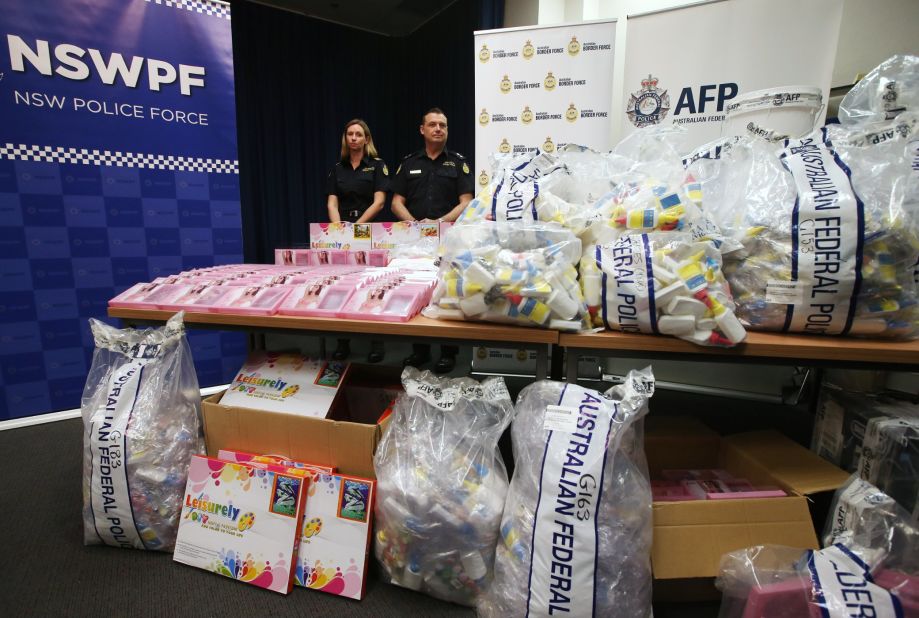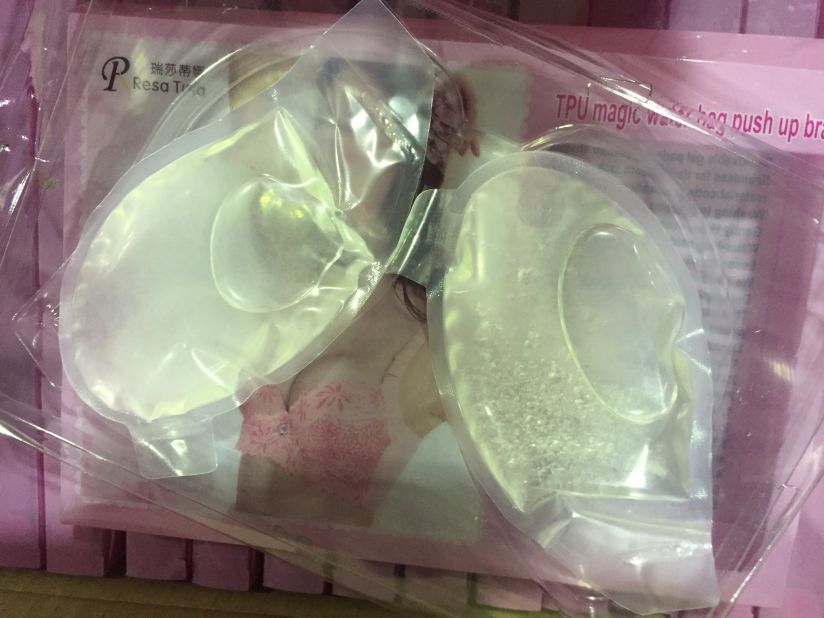 $1 billion drug bust in Australia
Australian customs first discovered around 190 liters hidden inside thousands of stick on gel bras in a shipment from Hong Kong in December of last year.
Delivery of the shipment was tracked to a storage facility where a Hong Kong national was arrested.
An additional 530 liters of the drug were then found concealed in art supplies stashed in storage units in Sydney.
Authorities have since arrested one Chinese national and two further Hong Kong nationals in relation to the importation and manufacture of the drug.
'Organized offshore criminal gangs'
"This is a result of organized criminals targeting the lucrative Australian ice market from offshore," said Keenan.
"Whilst Australians continue to have such an appetite for this mind destroying drug, organized criminal gangs will continue to target the Australian market."
He added that as well as local agencies, the operation had been informed by the Chinese Narcotic Control Commission, as part of a task force set up specifically to try and combat the international ice smuggling market.
"It's well-known that China is a very significant source country for methylamphetamine, not just here in Australia but around the world," said Australian Federal Police (AFP) State Manager NSW Commander Chris Sheehan.
He added that working with Chinese authorities meant the AFP could start looking for the source of the smuggling networks outside its borders.
"It gives us the capability to not just target members of syndicates that come to Australia, but go to the point of origin." he said.
Justice Minister Keenan added that all charges could result in life imprisonment.
"This is a devastating blow for the organized criminal gangs that peddle in ice and it shows you that if you do target the Australian market, we have the powers and the resources to prosecute you."
Australia has a growing problem with 'ice', which, according to experts, can cause psychosis and long term psychological issues. The drug has also been linked to violent assaults, robberies and road deaths. It appears to be increasingly available in areas where drugs have not previously been prevalent; specifically in regional and remote communities.
Australian Crime Commission NSW State Manager Warren Gray said that joint operations such as this one have a pivotal role to play in the fight against methylamphetamine.
"Methylamphetamine poses – by far – the greatest threat to the Australian public of all illicit drug types, and by a significant margin," he said.