Story highlights
Fellow UK bands tweet about loss of UK indie pop band Viola Beach and their manager
Swedish police say 5 people were killed when car plummeted from a bridge early Saturday
The four-piece had been in Sweden to play a music festival on Friday
Four members of an up-and-coming British indie rock band and their manager were killed when their car plunged from a bridge into a canal in Sweden on Saturday, according to a statement from the UK Foreign Office.
The victims were the four members of Viola Beach, a band from the northern English town of Warrington, and their manager, Craig Tarry, according to a statement released on behalf of Tarry's family.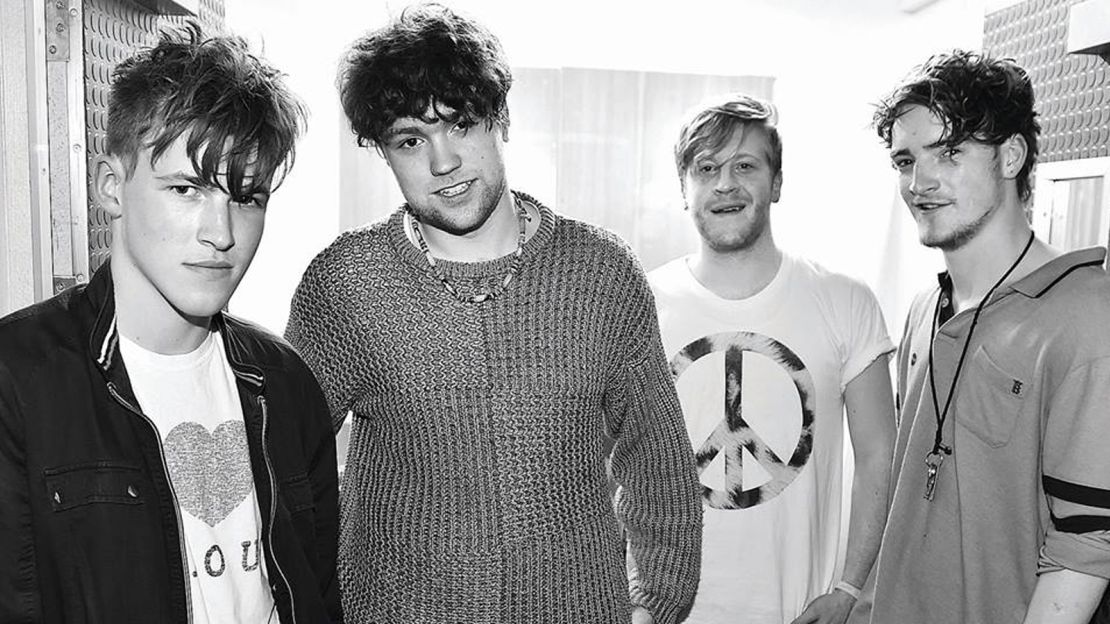 The band had played Sweden's Where's the Music? festival in Norrkoping on Friday.
"The family are devastated by these events and are grieving the loss of their son and also for the other families involved in this tragic accident," read the Tarry family statement.
"Craig was a warm, loving person who had worked tirelessly to achieve success and follow his dreams within the music industry. He will be sadly missed by his family and his colleagues."
The Foreign Office also released a statement on behalf of the family of the band's guitarist, River Reeves.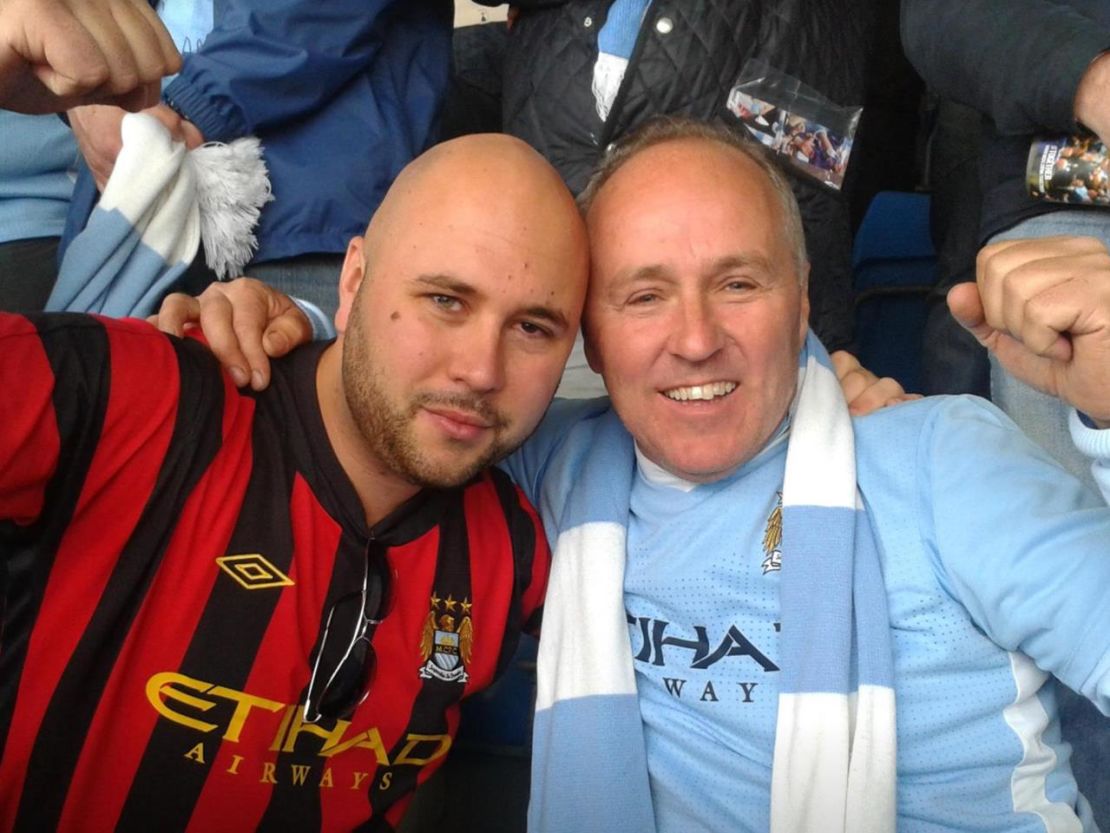 "All River wanted to do was perform and entertain and to think that he will never make us laugh again with his ridiculous impressions and cheeky banter is beyond comprehension for all his family," it said.
"River had such talent and such humility, such charm and such innocence it seems so unfair that he can be taken so cruelly from us like this. We are so proud of him, not only for what he achieved in his short, beautiful life, but also what he was clearly destined to achieve."
The band's Facebook page lists the other band members' names as Kris Leonard, Tomas Lowe and Jack Dakin.
'Absolutely devastated'
Fellow British act Blossoms, who Viola Beach were scheduled to support at a concert in the UK city of Guildford on Saturday night, tweeted about the deaths Sunday.
"Absolutely devastated for the loss of Viola Beach and Craig Tarry. Our thoughts are with their friends and families," said the tweet on the band's Twitter account.
The band canceled the performance after learning of the deaths.
Mike Jonns, the promoter of the Guildford concert, told CNN in an email that he knew the victims. "Great band, great manager, great lads," he wrote.
Bridge section raised
Inspector Martin Bergholm of Stockholm police told CNN that an accident took place at 2 a.m. Saturday.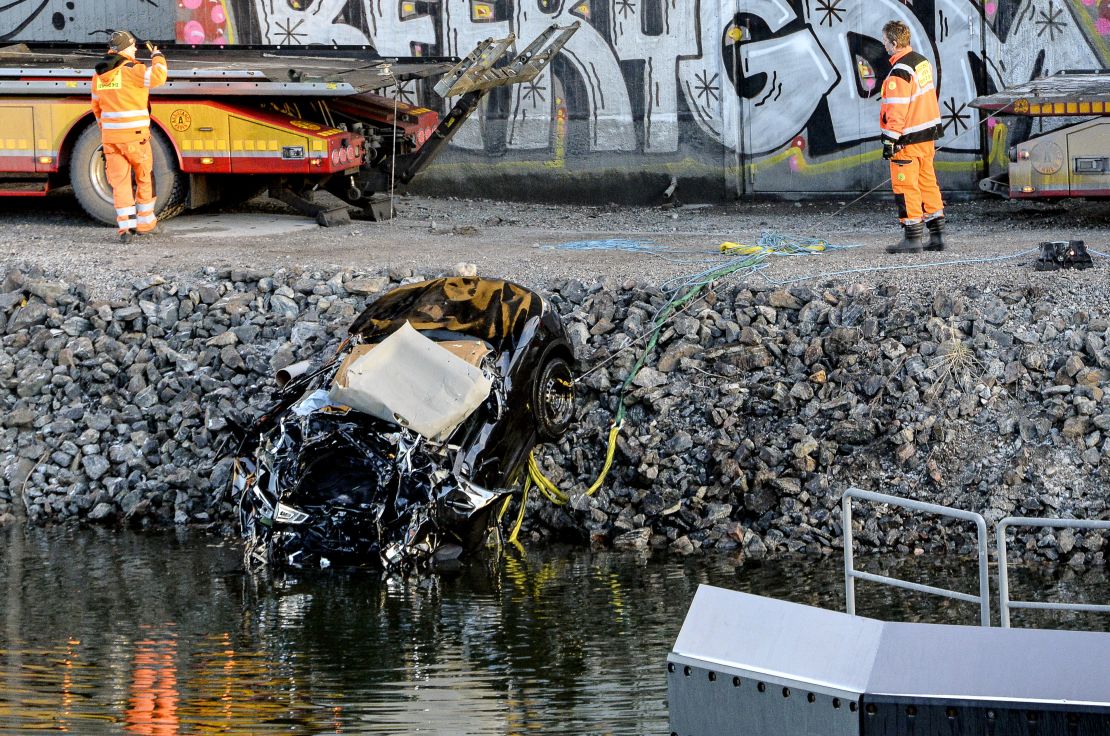 The crash occurred at a bridge over a canal in Sodertalje, about 35 kilometers (20 miles) southwest of Stockholm, he said.
A section of the bridge was raised, but the vehicle drove through a barrier and through the gap, plummeting into the canal below.
A spokeswoman for the UK's Foreign Office said that British officials were "in contact with Swedish authorities and supporting the families at this very difficult time."
'First tour outside the UK'
The four-piece indie pop group released their first single, "Swings and Waterslides," last year, and were scheduled to play U.S. music festival South by Southwest next month.
They had been featured on a BBC showcase for emerging musicians, and had had a recent single positively reviewed on a music blog earlier this month.
Tributes flowed for the young band Sunday.
"Tragic news – so bright local music talent taken so young," tweeted Theresa Griffin, a member of the European Parliament representing the band's hometown.
"RIP Viola Beach and their manager. Such incredibly tragic and sad news," tweeted British band The Enemy.
British singer-songwriter Billy Bragg also tweeted his condolences.
"Tragic news about Viola Beach. Young band, first tour outside the UK. My thoughts are with their families and friends," he wrote.