Story highlights
NEW: The government reached an agreement with the protesters
Caste-related protests in India's Haryana state turned violent
At least 16 people have also died in clashes over caste-based job quotas
Off and on throughout India's history, the country's caste system has provoked violence over rights and opportunities.
One such conflict was resolved Monday, with the leaders of a protest calling on demonstrators to unblock roads after reaching an agreement with the government.
But in this case, the caste feeling aggrieved isn't one of the disadvantaged, but rather the relatively prosperous Jat community – and it wants to be treated like those traditionally underprivileged.
India's caste system: Outlawed but omnipresent
The demonstrators are angry at what they see as reverse discrimination. In protests over the weekend in the north Indian state of Haryana, they blocked highways, attacked railway stations, set fire to buildings and looted, police said.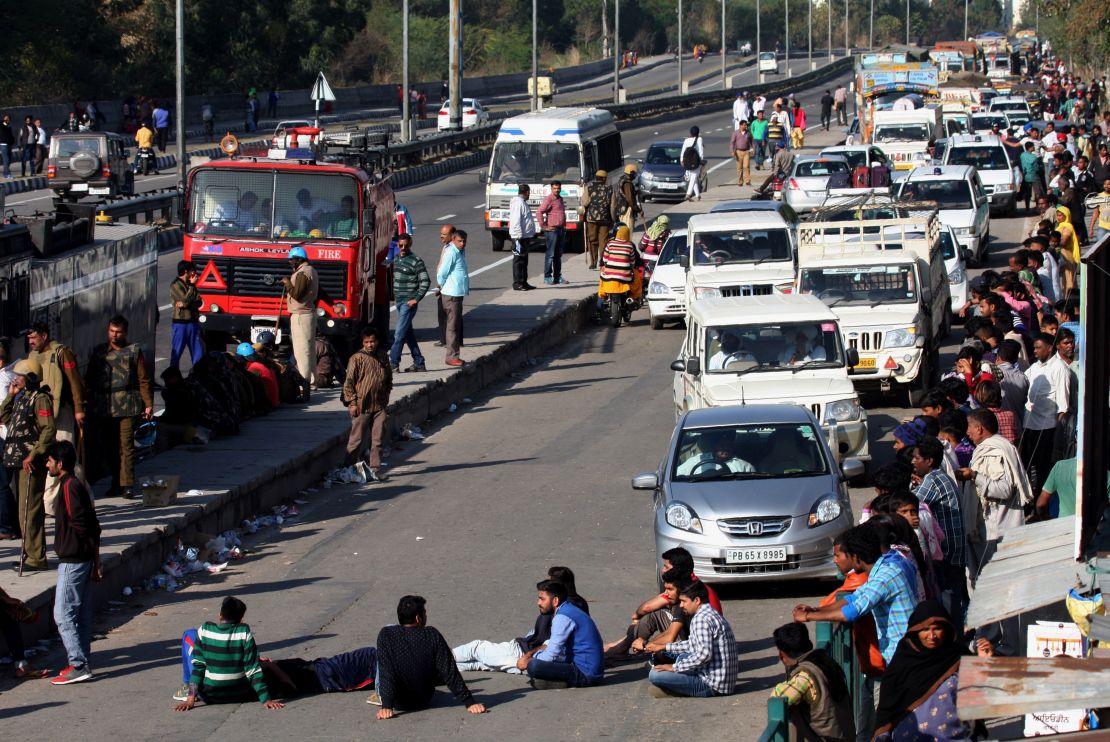 The unrest prompted the government to deploy thousands of troops with shoot-on-sight orders.
At least 16 people have been killed, authorities said.
There's "agreement over our remaining demand for financial compensation to the families of those who lost their lives (during the protests)," Jat leader Yashpal Malik said Monday. "We have called off our agitation."
Officials said the protesters have disrupted a key water station supplying a large part of neighboring New Delhi, a city of 25 million people. The protests are over, but Delhi faces a shortage of 570 million gallons of water a day, according to the city's water board.
Here's what led to the protests:
The caste system
For centuries, India's complex caste system has dictated a Hindu's lot in life, elevating some to positions as priests and labeling others as "untouchables."
But caste discrimination was legally abolished in India's 1949 constitution, and the state later introduced a national quota system of government jobs and a university system as a kind of affirmative action for former lower castes.
By 1990, 49% of quota-related jobs and admissions had been set aside for people from tribes and lower social groups.
Read August 2015: Why India is still fighting over caste system
Haryana's Jats – a rural but relatively well-off caste group – are demanding the same reservations in government employment as extended to economically disadvantaged lower castes.
Jats constitute at least a quarter of Haryana's population and see the quotas as reverse discrimination, denying them access to a large number of jobs.
Their demands have only gotten louder in recent months as job prospects dimmed. In the past few days, protesters have blocked highways and train tracks.
And over the weekend, they reportedly cut the water supply at a station that serves Delhi.
A water supply line
The state government of Delhi has sounded an alert over water supplies and announced that schools in the city will remain closed Monday.
Authorities in Haryana say engineers guarded by security forces are on the job to repair the damaged water station. But Delhi Chief Minister Arvind Kejriwal told reporters it would take at least 24 hours for supplies to return to normal after the damaged canal is repaired.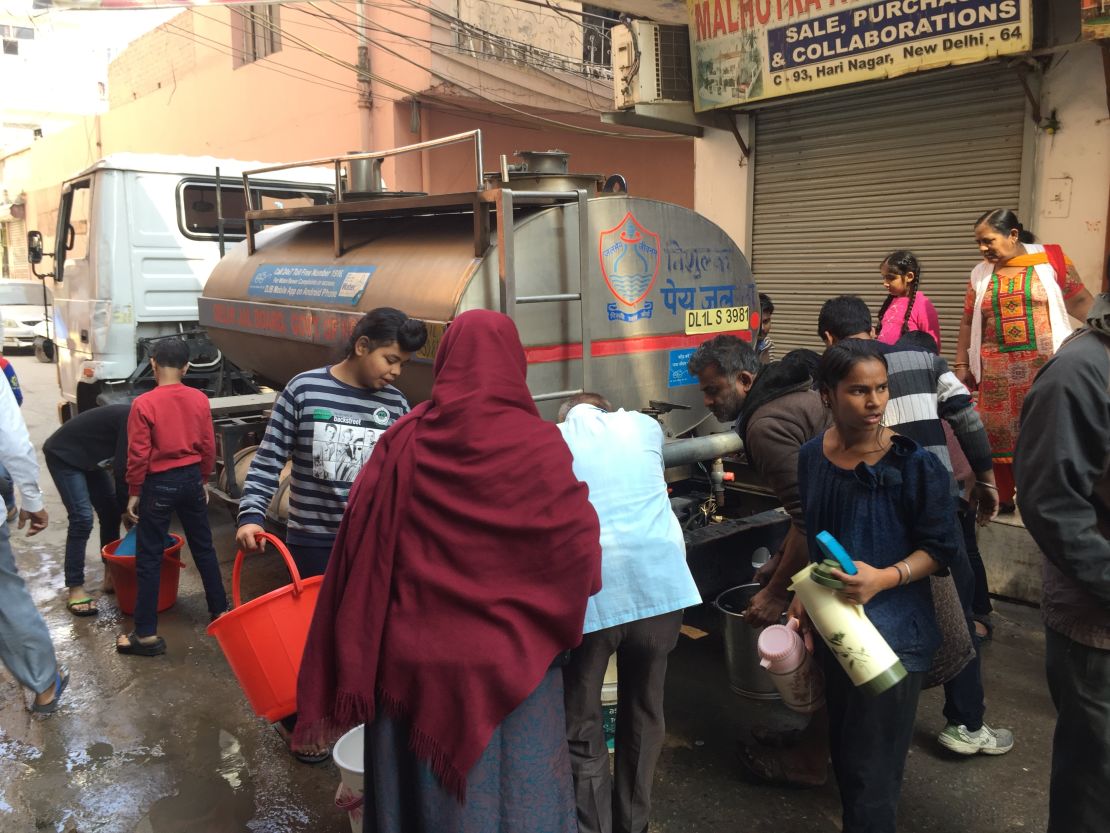 Residents and small businesses in Delhi's northern district told CNN on Sunday that they had had no piped-water supply since Saturday.
They said that instead, they are relying on groundwater withdrawn by submersible electric pumps, common in Delhi, or are buying packaged drinking-water jars.
"The taps are running dry here. We have to lug water buckets from our homes or buy packaged water for our shops," said Ashok Kumar, a dairy worker in North Delhi, about 20 kilometers (12½ miles) from the border with Haryana state.
He also complained of illegal trading of packaged water because of the current shortage of supplies from state utilities.
On Sunday, daily supplies in some other parts of Delhi were cut further – to 30 minutes from the usual two hours.
A historic grievance
Jat leaders on Monday appealed for the protest to end after the BJP, which governs the state of Haryana, appointed a committee to look into protesters' demands.
"We are telling them (the protesters) to call off their agitation. Let's see how they respond as they are spread across Haryana," Jat leader Hawa Singh Sangwan told CNN.
"At the same time, we want the state government to order immediate employment and financial compensation to the next of kin of those who died in these protests," he said.
Haryana's government was expected to introduce a bill recommending job reservations for the Jats in the state assembly when it sits next, the BJP said.
It's not the first time that anger over the caste quota system has boiled over in India.
Last year, violent protests broke out in Gujarat, where a community known as the Patels were agitating for the government's system of caste quotas to end.
Like the Jats, the Patels are a relatively wealthy community angry about affirmative action.
At least eight people died in those clashes.
Harmeet Shah Singh reported from Delhi, and Susannah Cullinane wrote from Auckland, New Zealand.