Story highlights
This finding "brings us closer to the people who made the coffins," the museum said
The coffin is part of the "Death on the Nile" exhibit at Cambridge Fitzwilliam Museum
Researchers at Cambridge Fitzwilliam Museum in the UK have found 3,000-year old fingerprints on the lid of an Egyptian coffin.
"The fingerprints were left by craftsmen who made a mistake and touched it before the varnish dried," Helen Strudwick, an Egyptologist at the museum, told CNN. "The discovery was made in 2005, but has not been publicized so far."
This finding "bring us closer to the people who made the coffins," the museum said in a statement.
The fingerprints were on an inner coffin lid believed to have belonged to a priest called Nespawershefyt, also known as Nes-Amun, who was the chief of scribes of the temple of Amun-Re at Thebes, the museum said.

The coffins, which date back to 1,000 B.C., underwent extensive examinations, including X-rays at the museum and CT scanning at a nearby hospital, which revealed information about how Egyptian coffins were made 3,000 years ago.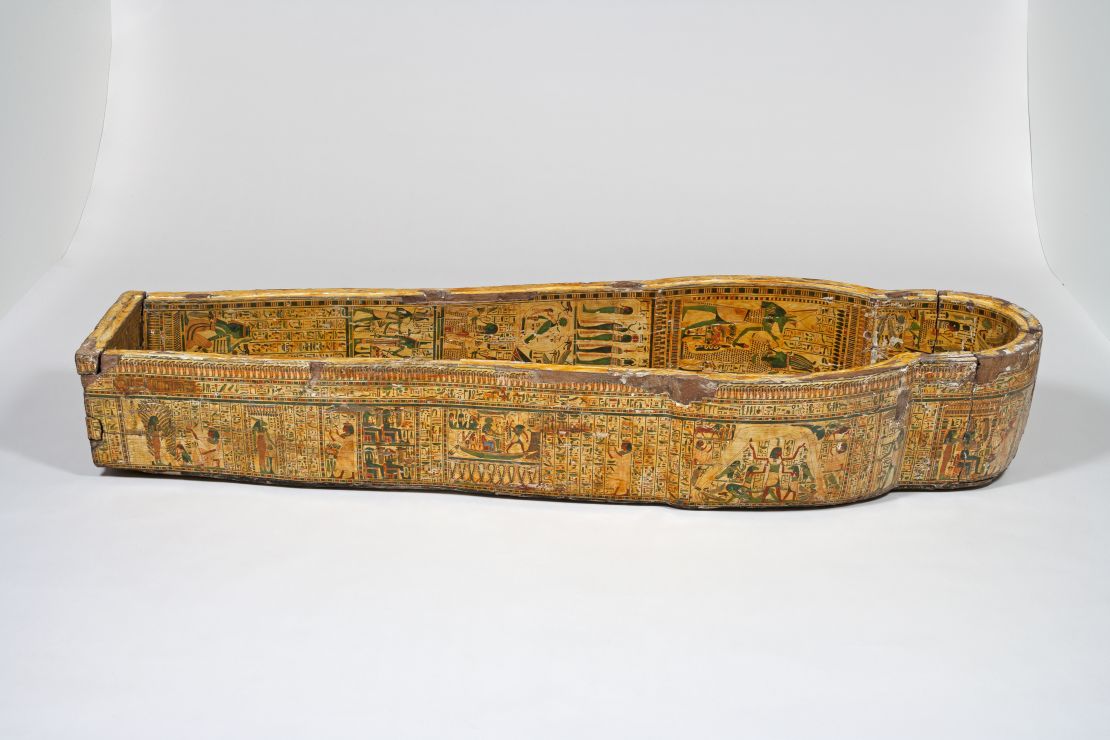 "The inner coffin box is made up of a multitude of pieces of wood, including sections from at least one older coffin," Julie Dawson, head of Conservation at the Fitzwillliam Museum, said in the statement.
"Evidence of re-use includes cuts across old dowel holes, patching to change the profile of the coffin sides and a number of places where old mortise holes have been filled in and new ones cut beside them. Wood was a precious commodity and the craftsmen were incredibly skilled at making these complex objects from sometimes unpromising starting materials."
The set of coffins will be on display at "Death on the Nile" – a new exhibition starting on February 23 that focuses on how Egyptian coffin design has evolved over 4,000 years.
"The coffins show the skill and care with which the Egyptians prepared for the afterlife," says Strudwick, who is co-curator of the exhibition. "To us, for whom death is a taboo subject, this seems like a morbid preoccupation. In fact, it was an obsession with life and an urgent wish to ensure its perfected continuation."