Story highlights
New online databases allow clinicians who work with patients with gene mutations to find others
GeneMatcher has received entries from 45 countries representing 4,000 new genes, about 1,700 of which have found matches
Angela's son Jacob was born with a number of concerning traits. He had an extra finger, and a foot and hip that were abnormally shaped. The doctors called in geneticists to try to diagnose his unusual condition. "That started our long, 12-year journey," said Angela, who lives in the Baltimore area.
As geneticists do, they studied Jacob's genes, looking for mutations in specific regions of the genome that could point to a problem. But there were no leads.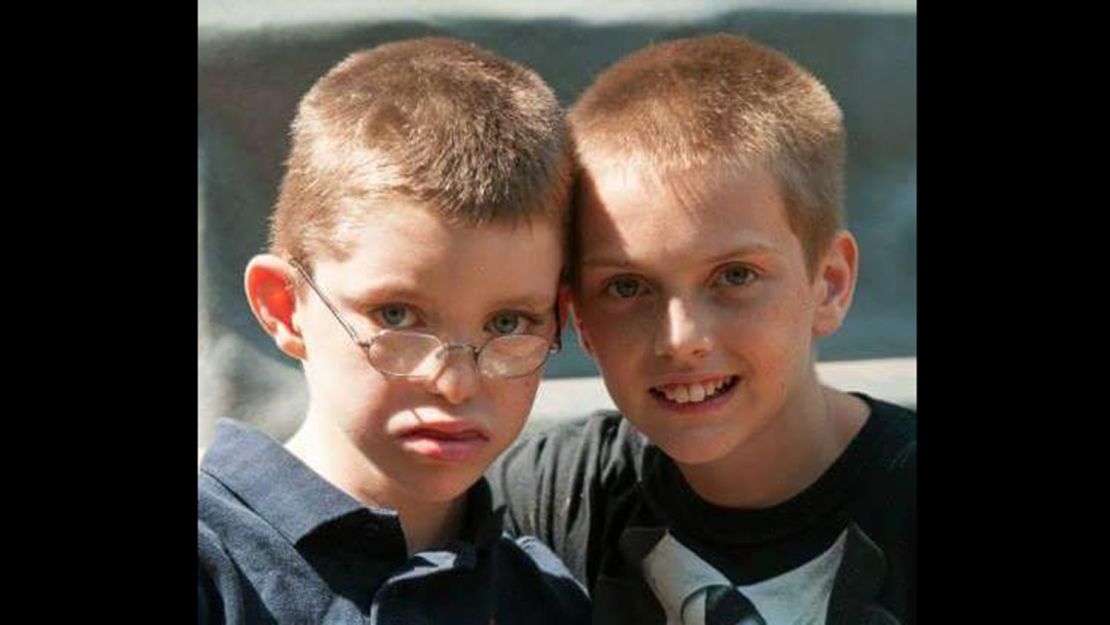 In the meantime, Jacob developed just about every kind of health problem there is. He has cognitive delays, digestive problems, muscle weakness, osteoporosis and other ailments.
"It was extremely frustrating, it was like being on a roller coaster. You wait six to eight weeks for the (gene) test and then it comes back as showing nothing," recalled Angela, who asked that their last name not be used to protect her son's privacy. "How do we go about treating until we get at what it is?"
Finally a test last year, which was able to take a broad look at all of Jacob's genes, revealed a possible genetic culprit, but it still did not shed any light on his condition. "Nothing was known about the gene," said Dr. Antonie Kline, director of pediatric genetics at the Greater Baltimore Medical Center, who had been following Jacob since birth.
Fortunately, Kline knew about an online program called GeneMatcher, which launched in December 2013. It would allow her to enter the new mystery gene into a database and search for other clinicians in the world who work with patients who have mutations in the same gene.
"Kline's staff asked if I was interested, and of course I was," Angela said. GeneMatcher requires clinicians to enter information about the gene, and also a description of the patient's condition if they choose to, but not the patient's name or other identifying information.
Within months, Kline got an email connecting her with researchers in Canada and the United Kingdom who have similar patients. Angela moved fast, and in January started talking with the family of the patient in the UK. He is 12 years old, like Jacob, and although their conditions differ in some ways – Jacob has more gastrointestinal issues, while his British counterpart has more heart problems – their similarities are striking.
"It was almost like an instant connection. Even though we are an ocean apart, I finally have my own group that I can talk with and understand what we are going through," Angela said.
The creators of GeneMatcher hope there will be many more stories like Jacob's. In addition to connecting two families that might never have found each other, it made it possible to solidify the connection between the mystery gene and the disease. It is now known as Au-Kline syndrome, named for Kline and her Canadian colleague, Dr. Billie Au, at the University of Calgary. Now researchers can start down the path to look for treatments, Kline said.
How matchmaker programs are helping researchers
"(GeneMatcher) started when we realized that there were things we could not solve," said Dr. Ada Hamosh, professor of genetics at Johns Hopkins University School of Medicine, who developed GeneMatcher along with Dr. Nara Sobreira, assistant professor of pediatrics at Johns Hopkins.
You can't prove a mutation in a gene is responsible for a disease with just one family, Hamosh said. Even if multiple family members are affected, you could argue that something in their shared environment is playing a part, she added. (In Jacob's case, neither his older brother nor his parents were affected, so studying other family members was not even considered.) However, with just the second family in Canada, Kline and her colleagues were able to publish a report of the new Au-Kline syndrome and its genetic cause.
Yet the search for "someone else on the planet" can be hard, Hamosh said. The diseases in GeneMatcher are rare, affecting fewer than 200,000 people in the United States, and it can be difficult for clinicians with similar patients to find each other just through word of mouth and professional connections. Au, the Canadian researcher with a patient similar to Jacob, is actually a friend of Kline's, but the two had never realized their patients' similarities.
It was not just Hamosh and her colleagues who were struck by the need for something like GeneMatcher. At the same time they were developing their program, researchers in Canada and the UK were creating PhenomeCentral and Decipher, respectively.
The three are collectively known as matchmaker programs. They connect patients with rare diseases which clinicians may never have seen before. In the case of PhenomeCentral, however, clinicians do not have to have a genetic culprit and can search only for other patients with similar traits or symptoms.
In the summer of 2015, it got much easier for clinicians all over the world to use these programs, when a clearinghouse site called Matchmaker Exchange was launched. They can now enter the patient information one time and search all three databases.
"The problem was that the clinician had to put the data into PhenomeCentral and GeneMatcher and into Decipher in order to find the matches, and this is obviously a waste of clinicians' time. We decided we needed to create a system by which the various matchmakers could talk with each other," said Michael Brudno, senior scientist and scientific director at the Center for Computational Medicine at the Hospital for Sick Children in Toronto and director of the research project behind PhenomeCentral.
The disease matchmaking consortium is almost like an online dating site where "you have to create a profile in order to find a similar profile," Brudno said. And having one central site for matchmaking has also made it easier to promote the effort to researchers around the world, he added.
As of February, GeneMatcher has received entries from 45 countries representing 4,000 new possible disease-gene associations, about 1,700 of which have found matches to other patients.
"For Matchmaker Exchange our measure of success will be finding novel genes and matching patients with candidate genes to build evidence to implicate those genes in disease," said Heidi Rehm, director of the Laboratory for Molecular Medicine at Partners Healthcare in Boston and one of the leaders of the Exchange project.
Tools for families too
So far the three tools on Matchmaker Exchange are only for clinicians and researchers to use. However, there are two new tools, called GenomeConnect and PEER, short for Platform for Engaging Everyone Responsibly, where patients or family members will be able to enter their own gene and disease information to look for matches. The hope is to have them connected to the rest of the Exchange data sets sometime in 2016, Rehm said.
Although the ideal would still be for clinicians to run the searches, so they can evaluate the validity of any matches, "it's difficult for the average clinician to manage this if they're not a researcher (and) don't have the time," Rehm said. "In many cases patients are the advocates most interested in their case," she added.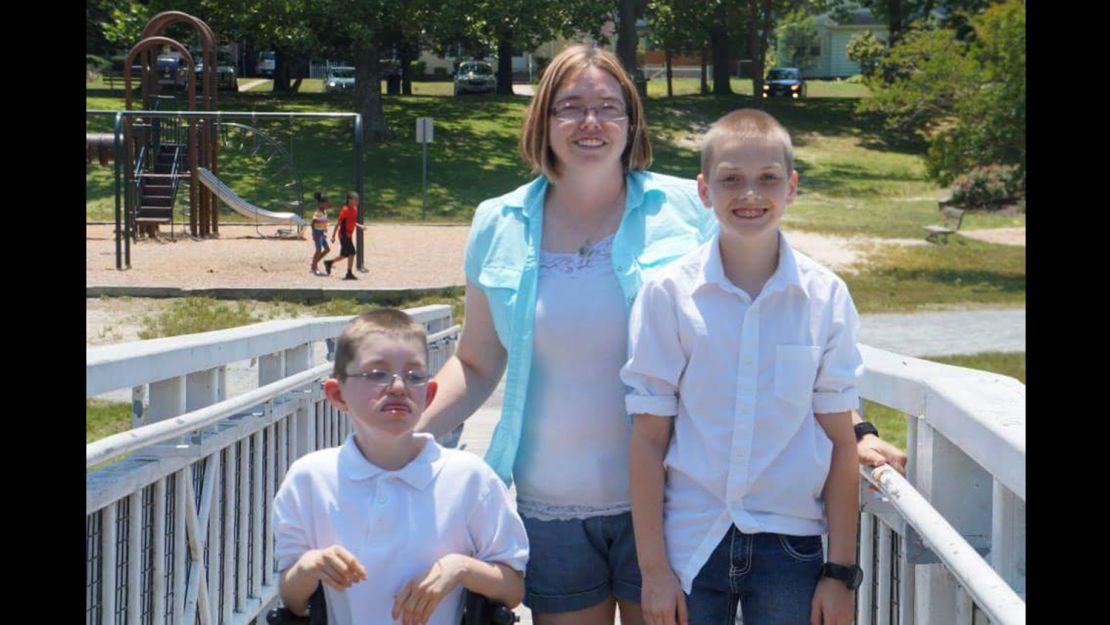 Currently, when clinicians get an email alerting them to a match, they talk among themselves first before asking if the families want to connect with each other, Hamosh said. They compare notes about their patients and might decide to do additional testing, depending on the other patient's symptoms, to see if they think it is a real match.
"Sometimes it's a slam dunk where everyone has the same thing and you can party," Hamosh said.
But in other cases it's murkier. "I had a match (in January) with the same gene and type of mutation, but the (symptoms) weren't a great match," Hamosh said. "Then I got an email from a third (clinician) who matched and what's interesting is there is a unifying trait" that suggests all three diseases are related, she said.
In other cases, the matches can help rule out a certain gene as being involved in disease. If you enter a gene in Matchmaker Exchange, and all the matches you get have different symptoms, that suggests that gene is just "noise" and you can take it off your list, Hamosh said.
No treatments, but support
Generally families are very eager to meet each other, Hamosh said. Many of them, like Angela, have been waiting years to find another patient out there like theirs.
"From a clinical perspective, once you see enough (patients) you can define the (symptom) spectrum, age of onset, other organs the disease affects, what their prognosis is," Hamosh said. "That's what parents ask for. They can say, 'I just met a 30-year-old with this condition.' It's not a cure, it's not a treatment, but it's the power of diagnosis and having a name to put on this condition," she said.
"It's really tough going through 12 years of not having a diagnosis," Angela said. "Especially at medical centers, they'd ask what your son's diagnosis is and we didn't have one. Nothing ever fits, there are no support groups and funding, you don't know what's coming around the corner," she said.
As for treatments for Jacob's condition, the diagnosis does not necessarily get researchers any closer. As far as Kline, the geneticist who has been working with Jacob's family, knows, researchers have not started looking yet. Just like during the years of trying to identify the cause of Jacob's condition, there are no leads yet.
But the ability of these matches to help isolated families form support groups with each other is invaluable, Kline said.
"I've been involved with a lot of groups on Facebook for undiagnosed disorders. I'd love to get one up for Au-Kline syndrome," Angela said. One of the things that she is looking forward to sharing on her Facebook groups is information about the disease matchmaker tools. "I'm definitely going to pass it on," Angela said.