Story highlights
North Korean Information Center carries publications from across border
Around 50 visitors a day look through books, newspapers from the north
On the fifth floor of the National Library of South Korea, there is a room full of books and magazines that are mostly banned in this country.
And yet, this wing of the library is open to the public.
Welcome to the North Korean Information Center.
At a time when relations between North and South Korea are at the worst they've been in years, this place offers South Koreans a rare window to the communist neighbor to the north.
"We established this place to help ordinary people have a better understanding of North Korea," says Kim Young-nam, deputy director of the center.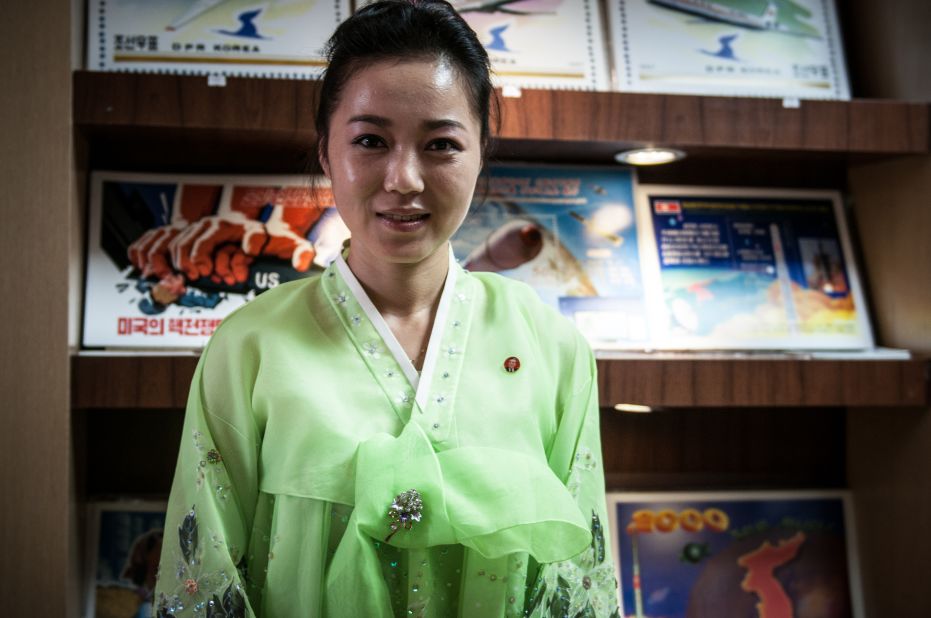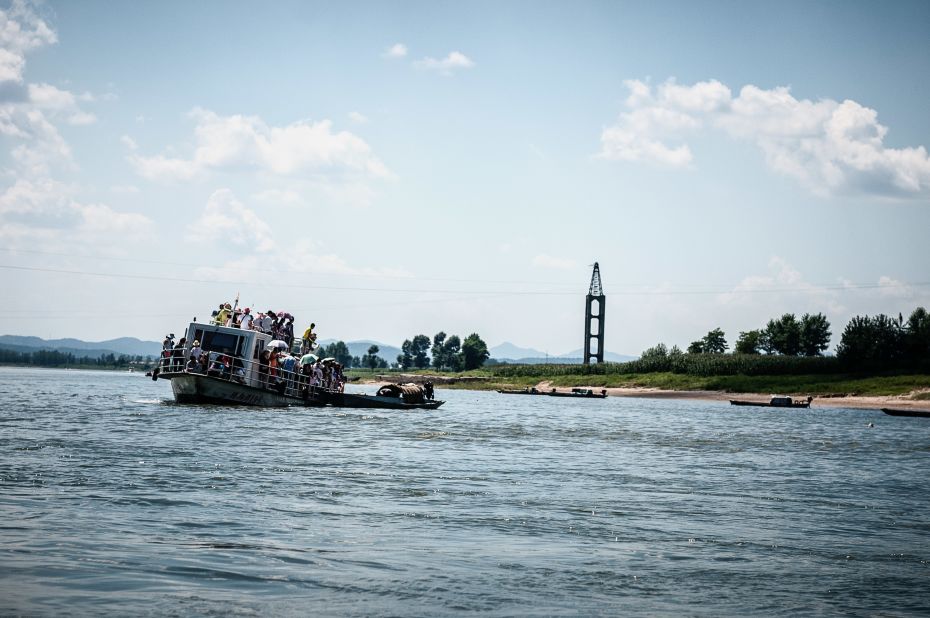 Tourist's pics capture a different side of Pyongyang
Local reports from Pyongyang
The center is full of books, newspapers, magazines and films produced on the northern side of the Demilitarized Zone.
Visitors can thumb through English and Korean language versions of the glossy magazine titled "Democratic People's Republic of Korea." The latest issue includes a profile of a cement factory as well as a feature on a shoe factory titled "Wide precut range, better quality."
"Thanks to the production zeal of the whole factory," the article says, "it's Maebon Sang brand shoes are enjoying great popularity for their smartness and wide variety."
The information center holds revelations even for long time North Korea watchers, like CNN's Seoul Bureau producer KJ Kwon.
This is the first time he has ever had the chance to physically hold a North Korean newspaper.
"I've only seen the online or digital version of it," Kwon says, as he thumbs through a bound collection of the newspaper Rodong.
"It's kind of intriguing for me to physically see it," Kwon adds.
Permit needed to visit
Many of the books and periodicals are displayed here with the small red label "Special Documents."
Visitors need special permits to check these materials out, because most of them are effectively banned in South Korea. Under a national security law, South Korean citizens can face possible prison sentences if they are found in possession of North Korean propaganda.
Many of the publications in the North Korean Information Center – even a collection of North Korean encyclopedias – have overtly propagandistic messages celebrating the leadership of the ruling Kim dynasty.
North Korea's verbal volleys
Early learning
One of the restricted publications displayed here is a children's comic book titled "Flower Bud."
It includes stories about a pot-bellied American military officer who smokes a corncob pipe and tries to oppress the North Korean people. Another cartoon shows a boy lending his toy machine with another child who only has a toy pistol to play with. Sharing, the illustrated story concludes, is a virtue.
"This library has enough data to support how the North Korean government is very unique and extreme in terms of their control of the people and in their ideology of ultra-nationalism," says Lim Su-hwan, an analyst from the Institute for National Security Strategy.
Lim was at the center researching back issues of newspapers to learn more about a deceased North Korean war hero.
He describes at the center as "very precious," because it can allow his countrymen to learn more about their complicated northern neighbors. "South Koreans must know what's happening in North Korea not only to defend our liberty, but also to prepare for unexpected events occurring," he argues.
"We think the North Korean system is not sustainable," Lim says. "If we don't understand them, we cannot respond to occurrences in North Korea."
Exhibits of daily life
Library workers say the center only get around 50 visitors a day.
They can browse past glass cases displaying North Korean aspirin, combs, and clothing. One case contains a collection of North Korean currency, which foreign visitors are typically prohibited from seeing by government officials during strictly controlled visits to Pyongyang.
It is not easy for the library to acquire North Korean publications.
Newspapers, for example, are not delivered daily across the Demilitarized Zone, which divides the two rivals.
And one of the few places where North Koreans and South Koreans interacted, the jointly-operated Kaesong Indusrial Complex, was shuttered in recent weeks as a result of escalating tensions between the two neighbors.
Instead, archivists have to acquire new pieces to their collection from unnamed intermediaries via third countries which they requested CNN not name.
To do so, the center's deputy director argues, might endanger the supply of banned newspapers, magazines and books that line this library's shelves.