Story highlights
Nigeria auto makers to supply jets fighting Boko Haram
Partnership with Nigerian Air Force is good for business amid wave of patriotism
The grinding conflict between the Nigerian state and Boko Haram insurgents has exacted a devastating human and economic toll over the past six years.
But for Nigeria's first car manufacturer, the crisis may represent an opportunity.
The Nigerian Air Force (NAF) recently announced a partnership deal with Innoson Vehicle Manufacturing (IVM), which will see the company supply spare parts for jets conducting airstrikes against the insurgents.
"The ingenious effort by IVM is instrumental to the continued operation of the Alpha Jets," NAF spokesperson Ayodele Famuyiwa said of the deal. "IVM helped to save the day when help was not forthcoming from abroad."
Friends in high places
The air force reached out to Innoson in 2015, as it faced increasing difficulty with the import of vital parts such as brake pads. The deal was struck after a series of site visits around the country.
"The army came to our factories in many states," says Innoson spokesperson Cornel Osigwe. "They saw we had the capacity."
IVM, part of the Innoson Group owned by billionaire Innocent Chukwuma, started producing commercial vehicles such as coaches in 2007, before launching a range of private cars in 2014 – the first to carry a "Made in Nigeria" seal.
The offshoot company now employs over 7,000 people and has capacity to produce 10,000 cars a year. It is hoped that the partnership with NAF could help the business expand further.
"The attention is providing a big boost for the company," says Osigwe.
Innoson has gained several new clients since the deal, according to the spokesperson, including the National Assembly. Leading politicians such as Senator Ben Murray-Bruce have offered strong support.
Osigwe hopes that high profile supporters will help the company make inroads with the wider public.
"If the government patronize Innoson, individuals and companies will follow," he says.
Home advantage
As Nigeria continues to suffer from falling oil revenues that are devaluing its currency, the Naira, the government is making efforts to build up the domestic manufacturing sector and reduce dependency on imports.
The government-promoted Twitter campaign #BuyNaijaToGrowTheNaira has been enthusiastically adopted by the public, trending on several occasions over the past month.
Innoson has featured prominently in the campaign, with indications that the company is gaining recognition.
A recent poll from news site YNaija showed that 60% of respondents would choose the Nigerian-made cars.
IVM is now seeking to capitalize on the current momentum. The company is planning to increase its manufacturing capacity from 10,000 to 50,000 vehicles per year, including of new, lower cost cars to reach a broader market.
Collaboration with the NAF will also expand for research and supply. As patriotism grows across Nigeria, this could prove a crucial selling point.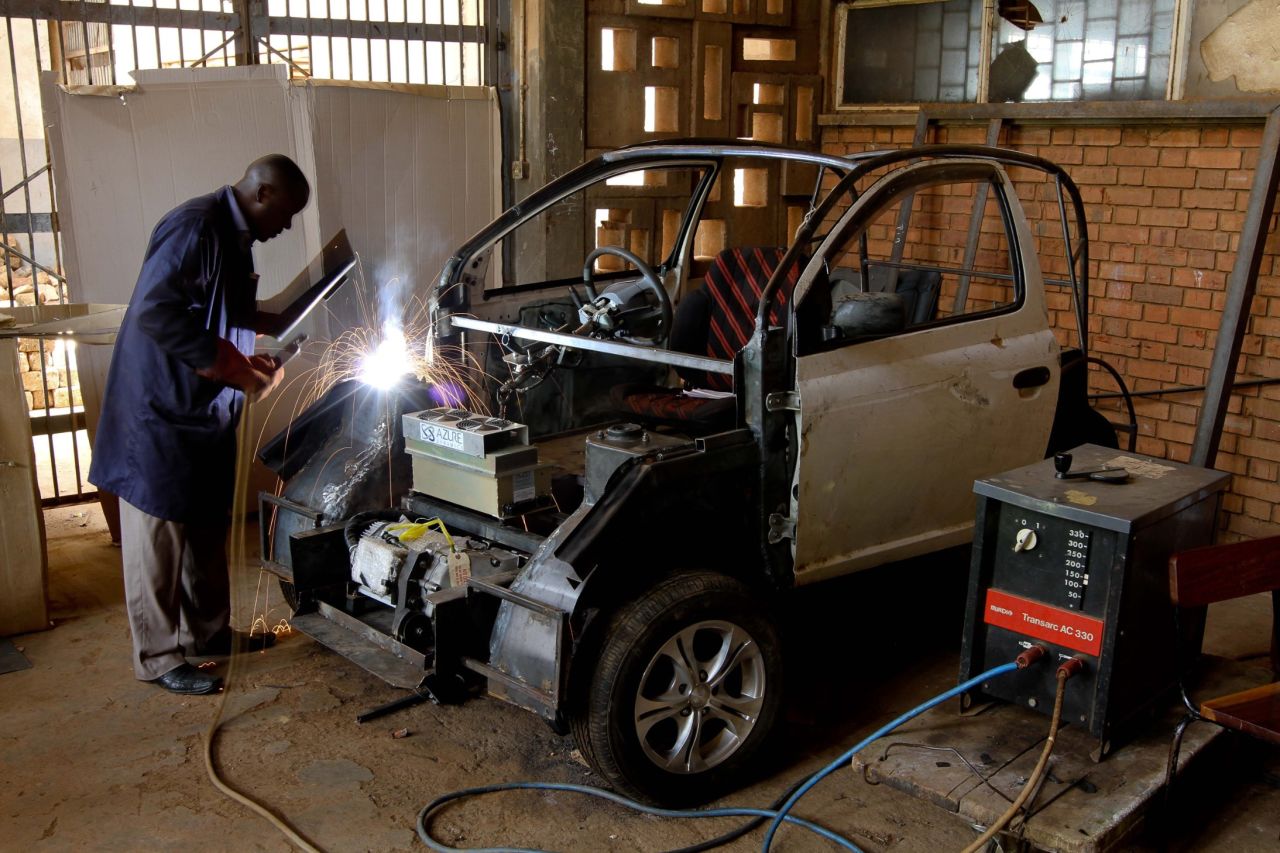 Africa's Lean Green Speed Machines