Story highlights
Rolling Stones became the first major international rock band to play in Cuba
Hundreds of thousands of people attended the free concert
It may have only been rock 'n' roll – but Cubans seemed to like it.
On Friday, the Rolling Stones became the first major international rock band to play in Cuba, drawing hundreds of thousands of people to a free concert at a decrepit sports complex on the road to the airport.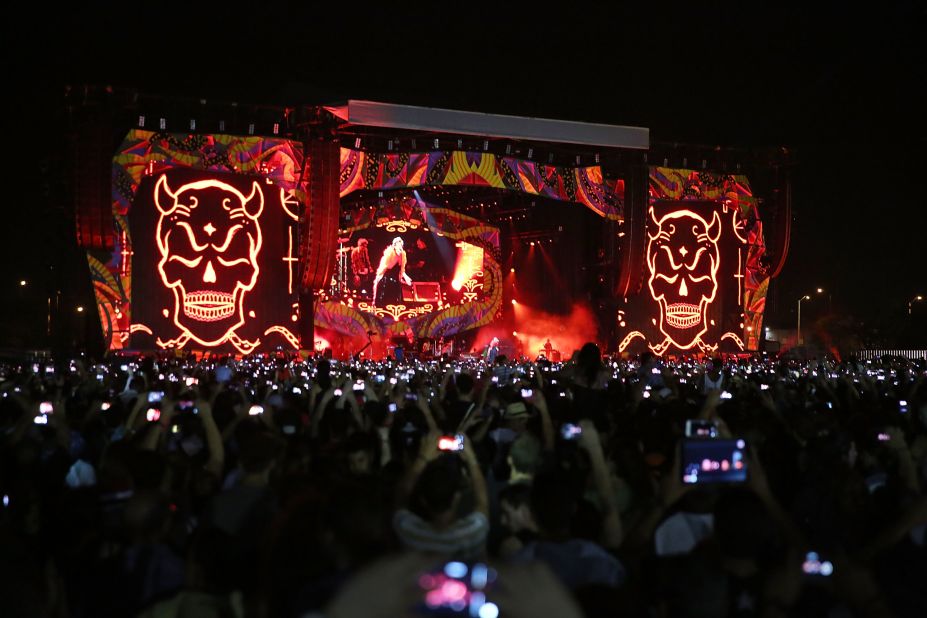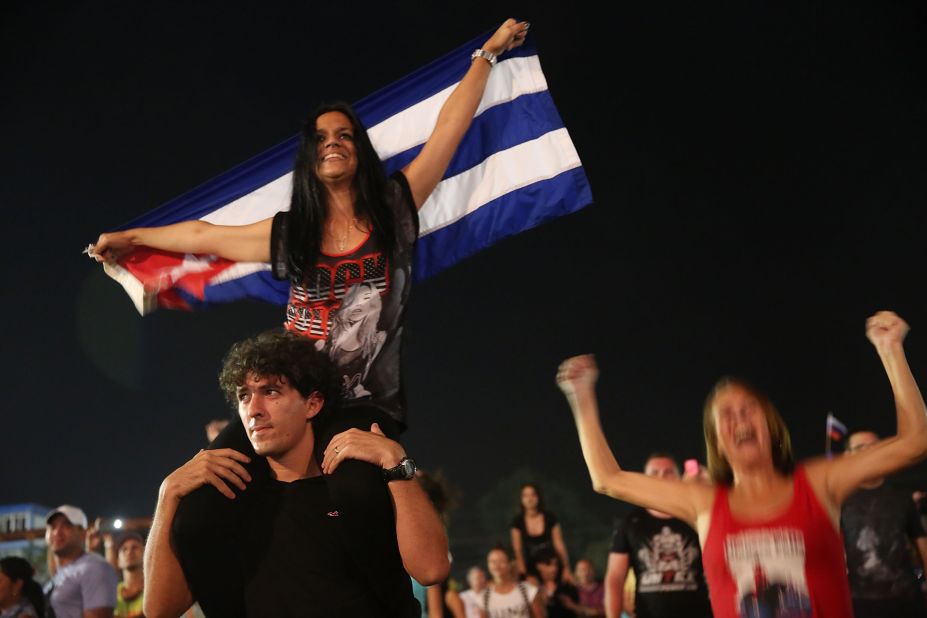 Rolling Stones in Cuba
For years, following the Cuban revolution, rock music was banned on Cuban state TV and radio. Cubans who wore long hair and beards faced harassment from officials, including Fidel Castro who told them to dress like men.
No more.
"Years ago it was difficult to hear our music but here we are," Rolling Stones frontman Mick Jagger told the crowd in Spanish. "The times are changing."
"Havana, Cuba and the Rolling Stones: it's amazing," added legendary Stones guitarist Keith Richards.
The concert was the result of months of rock 'n' roll diplomacy conducted after the United States and Cuba announced in 2014 that they would repair decades of broken relations.
"It feels historic," Jagger said after arriving to Cuba.
As most Cubans only earn a paltry $20 a month, there was no charge to see the show.
Perhaps aware that many of the Cubans attending had not heard much of the band's music, the Stones played many of their most familiar classics like "Paint it Black," "Sympathy for the Devil" and "Brown Sugar."
They were joined by a Cuban choir to sing "You Can't Always Get What You Want."
While concerts in Cuba are usually bare bones affairs, the Stones mounted a stage that glowed against the night sky like a giant juke box, with towering video screens and a blasting sound system.
Celebrities such as singer Jimmy Buffett, model Naomi Campbell and actor Richard Gere hung around the VIP section.
Instead of blowing up balloons, a rarity in Cuba, the crowd inflated condoms that they then bounced up into the air.
Cuban police and soldiers walked around the concert but it was marked by a mostly joyous atmosphere.
Cell service was out during the entire two-hour show.
Cuban officials have accused the U.S. of spamming concertgoers who attended the 2009 Juanes concert in Havana with anti-Castro text messages.
The Rolling Stones arrived the same week U.S. President Barack Obama made a historic visit to Cuba, promising to end decades of mistrust and hostility between the two countries.
"I never would have guessed both things would have happened the same week," said Ernesto Estevez, an English teacher who lives across the street from the sprawling field where the Stones staged the concert.
"But it has happened," he said. "Which means anything can happen."