Story highlights
British passenger's photo with EgyptAir hijacker goes viral
Shows 26-year-old Ben Innes smiling beside hijacker strapped with fake explosives
The unofficial lexicon of selfie hashtags welcomed a new entry this week – the #HijackSelfie.
The hashtag quickly spread across the Internet after EgyptAir passenger Ben Innes shared a photo posing alongside Seif El Din Mustafa, who hijacked a Cairo-bound plane and had it diverted to Cyprus on Tuesday.
The incident ended relatively peacefully when the plane's crew and passengers left the aircraft and authorities took Mustafa into custody.
Innes, a 26-year-old health and safety auditor from Leeds, in northern England, is shown smiling awkwardly beside the hijacker seemingly strapped with explosives – which were later revealed to be fake. Another passenger captured the encounter in a video posted on YouTube.
READ MORE: Plane hijacker confesses
But in the history of inappropriate selfies, just where does Innes' #HijackSelfie rank?
#FuneralSelfie
If you're going to take a sneaky selfie, you probably don't want to do it in front of the world's media at Nelson Mandela's funeral.
When U.S. President Barack Obama was caught joining in on a selfie with British and Danish Prime Ministers David Cameron and Helle Thorning-Schmidt at the 2013 memorial, it gave rise to the unfortunate #FuneralSelfie hashtag.
READ MORE: The Obama selfie – harmless or tasteless?
#AuschwitzSelfie
Meanwhile, Alabama teen Breanna Mitchell's smiley face emoji tweet from Auschwitz last year not only sparked public outrage, but saw her labeled the #AuschwitzSelfie girl.
READ MORE: Should we allow selfies in sacred spaces?
#NotSelfieSelfie
Perhaps the biggest outrage of all was not that Innes smiled for the cameras alongside his captor – but that he dare call it a "selfie" at all.
"I got one of the cabin crew to translate for me and asked him if I could do a selfie with him," Innes told the Sun newspaper.
"He just shrugged OK so I stood by him and smiled for the camera while a stewardess did the snap. It has to be the best selfie ever."
The Internet did not approve …
… though some were happy to let Innes have this one.
Innes is believed to have been one of the last passengers to disembark from the plane, which was hijacked en route from Alexandria to Cairo and later landed at Larnaca Airport, Cyprus.
Mustafa allegedly hijacked the EgyptAir flight because of his ex-wife, officials said. He has now been formally charged by Cypriot authorities.
As it turned out, Innes not only lived to tell the tale – but make front page news across the world.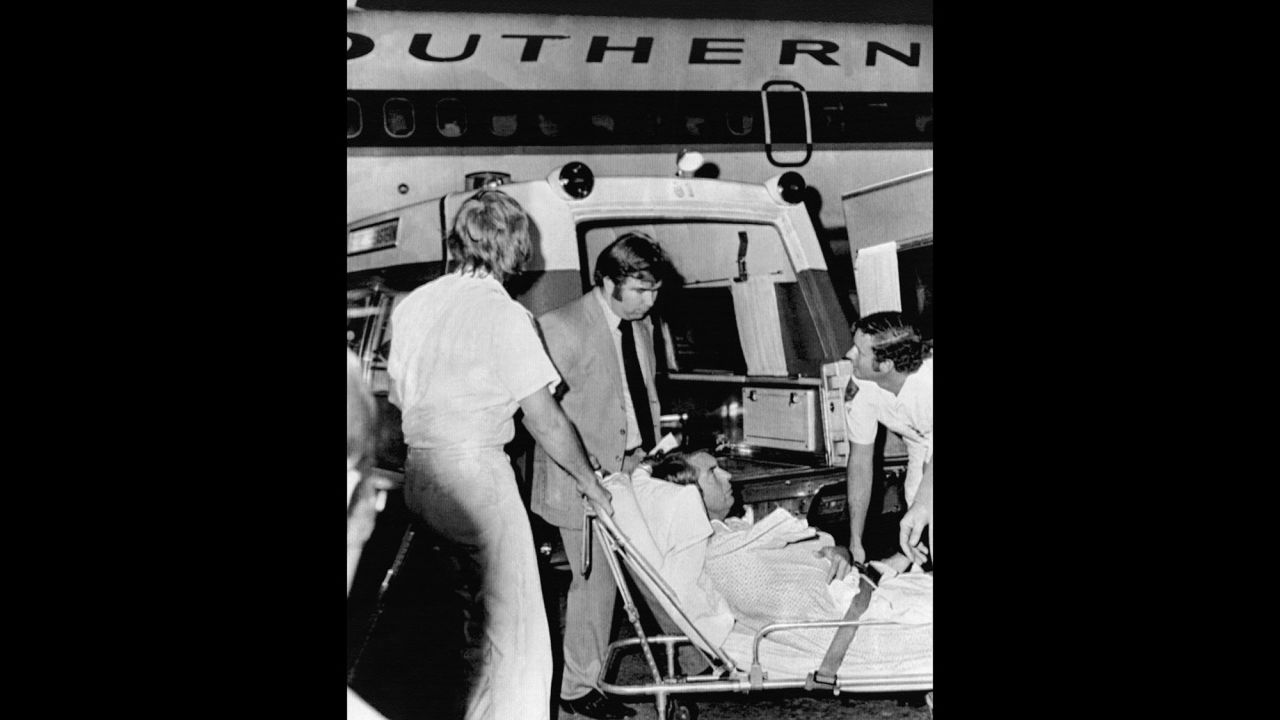 Infamous hijackings