Story highlights
Brazil is facing multiple crises as it gears up to host the Olympics
President Dilma Rousseff could be impeached and the country run by a caretaker government
A huge corruption scandal, Zika and a lengthy recession add to the country's woes
It was meant to be a banner year for Brazil – the moment the South American giant showcased its undeniable charms before a global audience tuned in to the Summer Olympics, and staked its claim among the top tier of nations.
But just over four months out from the opening ceremony in Rio de Janeiro's Maracana Stadium, the country finds itself mired in overlapping crises that threaten to deter visitors and cast a serious pall over the big event.
A political crisis looks increasingly likely to topple the President, while a wide-ranging corruption scandal connected to state oil company Petrobras has ensnared dozens of Brazil's business and political luminaries.
Meanwhile, a protracted economic recession and an outbreak of the Zika virus play on the nerves of everyday Brazilians, who have been taking to the streets in the hundreds of thousands in mass anti-government demonstrations.
Here's how Brazil's Olympic year has veered wildly off script for embattled President Dilma Rousseff.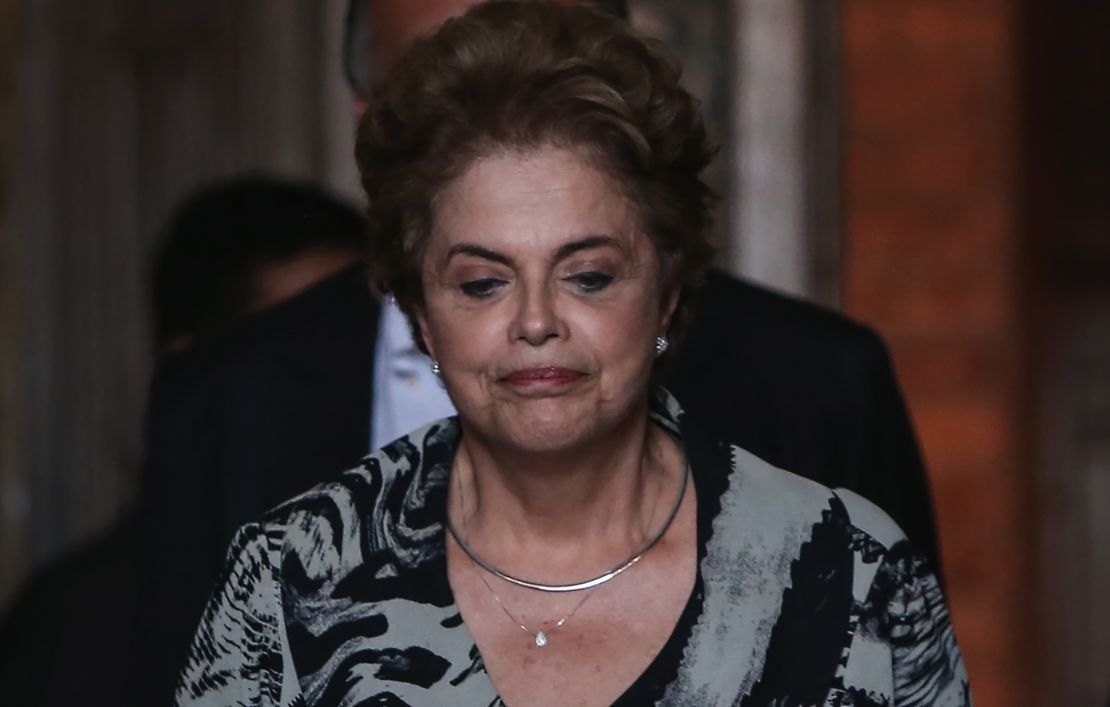 Rousseff fighting impeachment effort
Rousseff, who has ruled since 2011, has proved deeply unpopular in her second term in office – and now finds herself desperately scrambling for allies to avoid a potential impeachment.
Maneuverings in the National Congress, where an impeachment commission is considering the request to impeach her, stem from allegations that she tried to hide a budget shortfall ahead of elections in 2014.
The defection of the country's largest political party, the Brazilian Democratic Movement Party, from a ruling coalition with Rousseff's Workers' Party on Tuesday has only increased the likelihood that she will be removed, analysts say.
The defection means that Rousseff is unlikely to gather enough votes in the National Congress to stave off the proceedings. Research and consulting firm Eurasia Group estimates the likelihood of impeachment at 60% to 70%, while analysis company IHS puts it at 60%.
Rousseff and her supporters have characterized the impeachment efforts against her – which, if set in motion, would essentially freeze her government for 180 days while a caretaker administration took over – as an anti-democratic attempted "coup."
"There won't be a coup!" union groups and peasant supporters chanted as they descended on the capital Wednesday in a show of support for Rousseff.
The reference alludes to a coup in 1964 when a previous left-wing government was overthrown and replaced with a military dictatorship that ruled for 20 years.
"Impeachment without proof of a crime is what? It is a coup," she said Wednesday. "There is no point pretending we are discussing a hypothetical impeachment. We are discussing a very concrete impeachment without crime."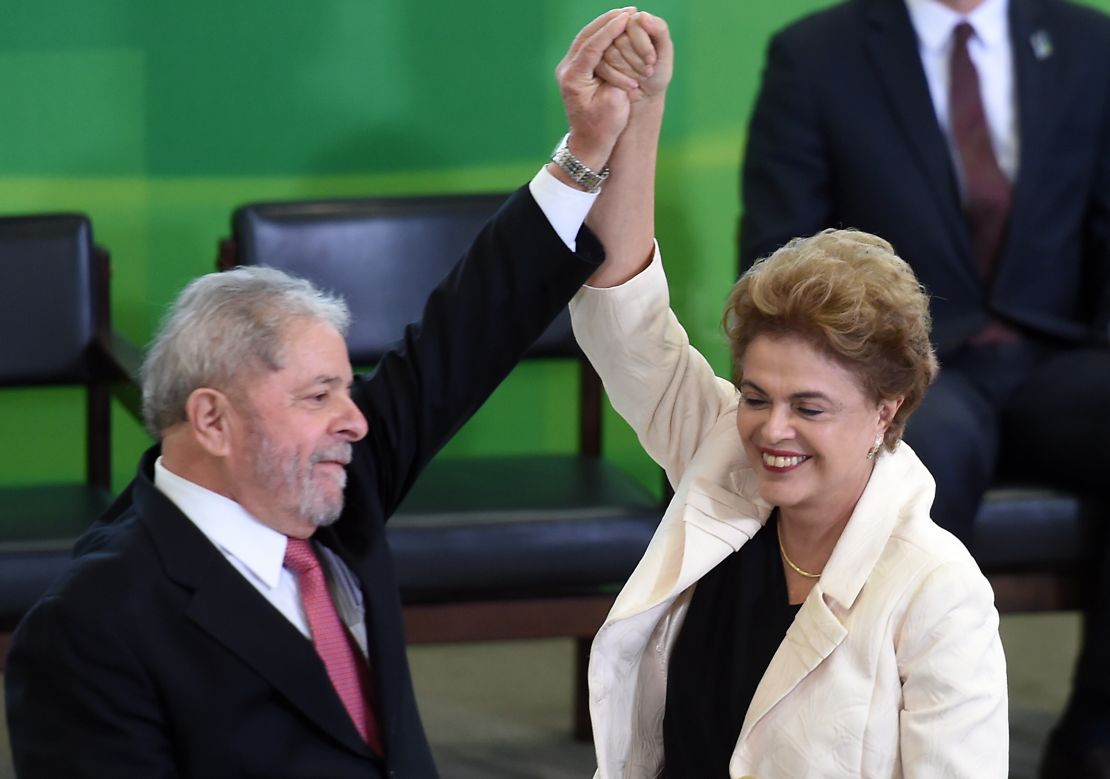 'Car Wash' scandal dirtied many leaders
Much of the public anger toward Rousseff – whose government's approval ratings now languish around 10% – stems from the implication of her close political allies in a vast money laundering and corruption scandal known as "Car Wash."
The ongoing probe into allegations that construction companies paid huge kickbacks to politicians and Petrobras executives in exchange for lucrative contracts has swept up dozens of Brazil's leading figures in the business and political world. Many of them belong from Rousseff's Workers' Party, but the scandal has tainted other parties as well.
Rousseff, who was the head of Petrobras' board from 2003 to 2010, has not been implicated in the investigation and says that she was not aware of any corruption.
But the connection of her closest political ally and predecessor as president, Luiz Inacio Lula da Silva, to "Car Wash" has created a crisis for her government.
Lula da Silva, who is facing investigation for corruption, was questioned by federal police earlier this month.
Days later, Rousseff, Lula da Silva's handpicked successor and protege, named him her chief of staff, an appointment that effectively shields him from prosecution from all but the country's highest court.
A legal battle has ensued as opponents seek to block Lula da Silva's appointment. The Supreme Federal Court, which will decide on the matter, reconvened this week, but it is yet to release a judgment.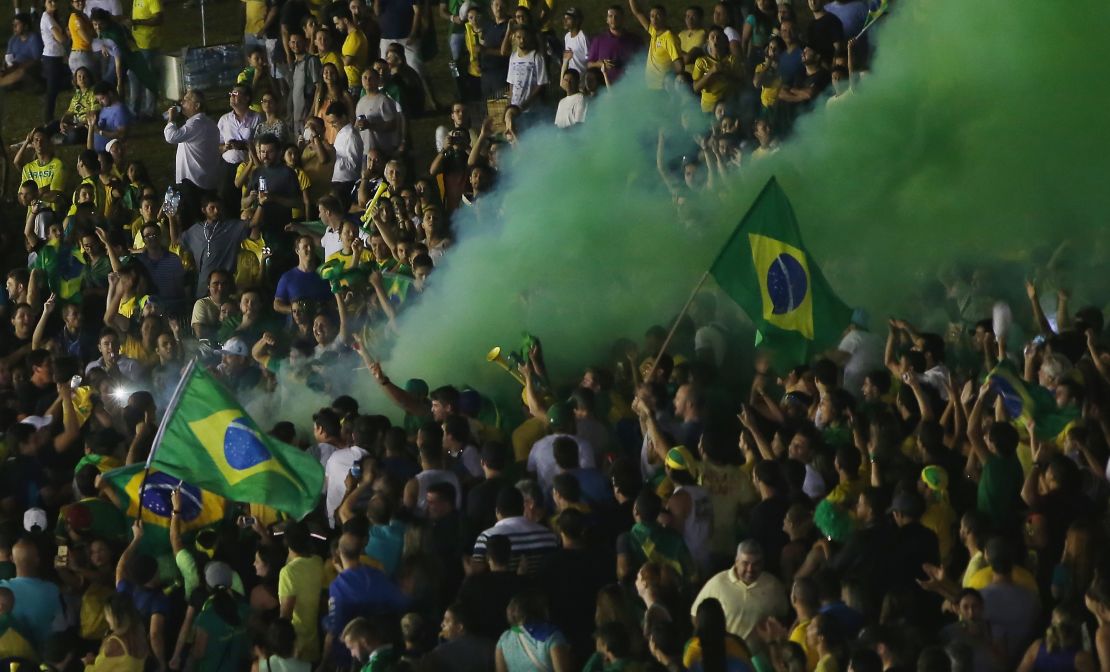 Massive protests call for Rousseff to quit
Rousseff's appointment of Lula da Silva, which she justified as an attempt to harness the former President's expertise, prompted massive nationwide street protests calling for her to resign.
But demonstrators have also come out in large numbers in support of her embattled government, which has won favor with many Brazilians for its efforts to address inequality.
Pro-government demonstrations were scheduled in a number of Brazilian cities Thursday.
Some protests have led to scuffles with security forces, while the ongoing crisis has left Brazilians divided.
"I'm here to bring an end to Dilma and all of these lies and political maneuvers – like making Lula a minister," Silvana Lorenco, a 30-year-old business owner, told CNN at a recent protest in Sao Paulo.
Others remain loyal to the left-leaning government.
"I can't turn my back on the only government that has ever done anything for the poor," said Mayse Freitas, a 57-year-old teacher and social worker.
"Those who broke the law should face justice, but I will stand by the party."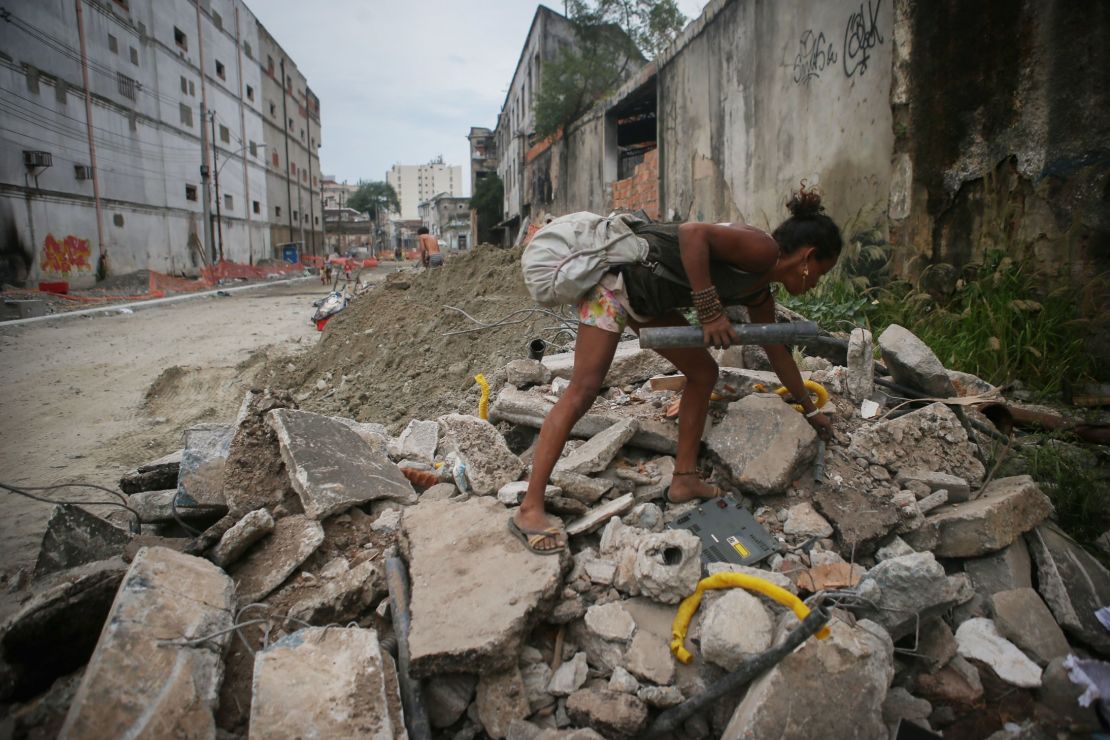 Longest economic downturn in decades
The political turmoil has only exacerbated Brazil's economic woes, as the formerly high-flying member of the BRICS emerging economies grapples with its longest downturn since the 1930s.
Currently in its second year of recession, Brazil's economy shrank by 3.8% last year, according to the International Monetary Fund.
It is expected to shrink a further 3.5% this year, according to a Central Bank of Brazil report released Thursday that gave a pessimistic view of the country's economy. Previous estimates had predicted a contraction of only 1.9%.
Analysts point to factors such as low commodity prices, high inflation, tourism fears over the Zika virus and ongoing political uncertainty as contributing to its troubles.
However, stocks have rallied on news of Rousseff's possible impeachment, as investors and markets seem to think a change of government could be good for Brazil, preferring the more market-friendly Brazilian Democratic Movement Party to Rousseff's left-leaning Workers' Party.
Brazil: 'Ground zero' for Zika outbreak
Compounding the country's problems, Brazil has emerged over the past year as "ground zero" for Zika, an untreatable, mosquito-borne virus in the same family as yellow fever, dengue, West Nile and chikungunya.
The virus is concerning for its suspected links to microcephaly, a neurological disorder that results in babies being born with abnormally small heads, causing severe developmental issues and, sometimes, death.
The virus, which has led to more than 940 confirmed cases of microcephaly in Brazil, can also be sexually transmitted.
Besides the health ramifications, the outbreak has fueled concerns about Brazil's tourism industry, which supports nearly one-tenth of the economy.
International airlines have been allowing pregnant women to reschedule their flights to the region, as the virus causes a further disincentive for sports fans to travel to Rio this year.
"I wouldn't come to the Olympics," Geraldo Correa, a Brazilian engineer, told CNN at an anti-government protest in Sao Paulo recently.
"There's nothing but thieves and Zika, although the beaches are nice."