Story highlights
Brazil is facing multiple crises as it gears up to host the Olympics
President Dilma Rousseff could be impeached and the country run by a caretaker government
A huge corruption scandal, Zika and a lengthy recession add to the country's woes
It was meant to be a banner year for Brazil – the moment the South American giant showcased its undeniable charms before a global audience tuned in to the Summer Olympics, and staked its claim among the top tier of nations.
But just over four months out from the opening ceremony in Rio de Janeiro's Maracana Stadium, the country finds itself mired in overlapping crises that threaten to deter visitors and cast a serious pall over the big event.
A political crisis looks increasingly likely to topple the President, while a wide-ranging corruption scandal connected to state oil company Petrobras has ensnared dozens of Brazil's business and political luminaries.
Meanwhile, a protracted economic recession and an outbreak of the Zika virus play on the nerves of everyday Brazilians, who have been taking to the streets in the hundreds of thousands in mass anti-government demonstrations.
Here's how Brazil's Olympic year has veered wildly off script for embattled President Dilma Rousseff.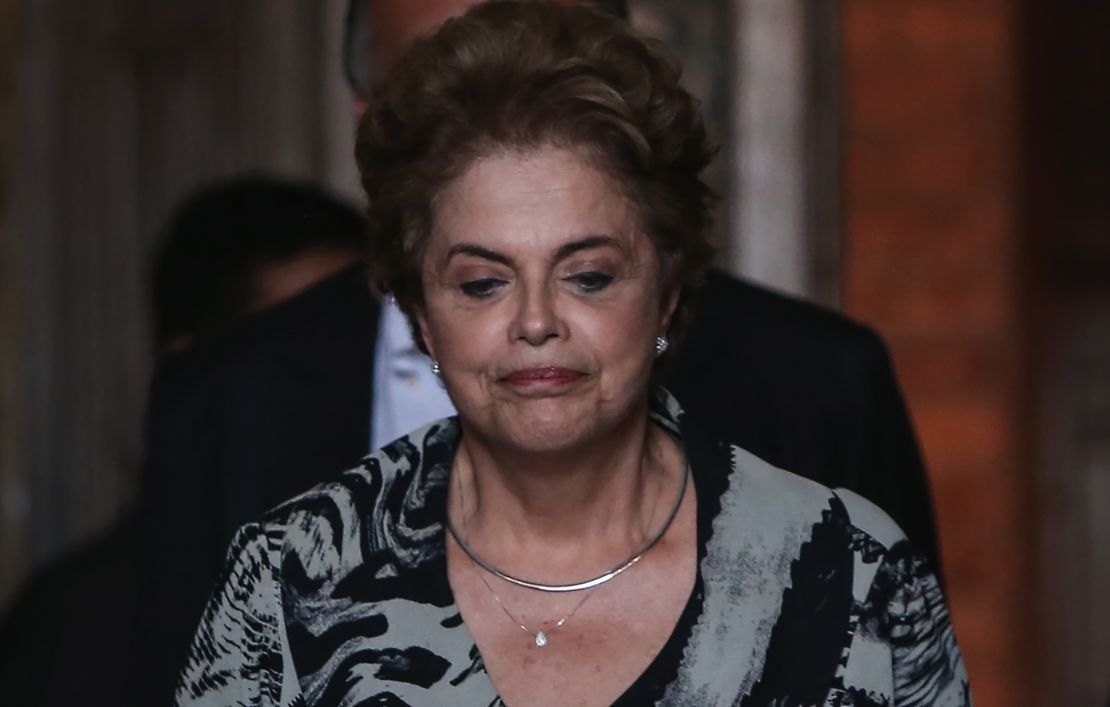 Rousseff fighting impeachment effort
Rousseff, who has ruled since 2011, has proved deeply unpopular in her second term in office – and now finds herself desperately scrambling for allies to avoid a potential impeachment.
Maneuverings in the National Congress, where an impeachment commission is considering the request to impeach her, stem from allegations that she tried to hide a budget shortfall ahead of elections in 2014.
The defection of the country's largest political party, the Brazilian Democratic Movement Party, from a ruling coalition with Rousseff's Workers' Party on Tuesday has only increased the likelihood that she will be removed, analysts say.
The defection means that Rousseff is unlikely to gather enough votes in the National Congress to stave off the proceedings. Research and consulting firm Eurasia Group estimates the likelihood of impeachment at 60% to 70%, while analysis company IHS puts it at 60%.
Rousseff and her supporters have characterized the impeachment efforts against her – which, if set in motion, would essentially freeze her government for 180 days while a caretaker administration took over – as an anti-democratic attempted "coup."
"There won't be a coup!" union groups and peasant supporters chanted as they descended on the capital Wednesday in a show of support for Rousseff.
The reference alludes to a coup in 1964 when a previous left-wing government was overthrown and replaced with a military dictatorship that ruled for 20 years.
"Impeachment without proof of a crime is what? It is a coup," she said Wednesday. "There is no point pretending we are discussing a hypothetical impeachment. We are discussing a very concrete impeachment without crime."