Story highlights
Prince William tries out Formula E simulator
British royal is on tour of India
Heir to British throne sets "good" lap time
Destined for a seat of power with the British Monarchy, Prince William was given an altogether different taste of power after trying out a seat in a Formula E car.
The heir to the British throne impressed after driving the Mahindra Racing team's race simulator on a tour of India with his wife Catherine.
The prince drove a virtual lap of India's Buddh International Circuit in a very competitive two minutes, 0.6 seconds at an event in Mumbai. The time was just 27 seconds shy of the circuit's lap record set in 2011 by Red Bull Racing's Sebastian Vettel in a much faster Formula One car.
A Bird's eye view of Formula E
"He could come and drive for us any time," said Mahindra team technician Isaias Sousa Valero. "It's a good lap time and he is a really nice driver."
Prince William is a trained Royal Air Force Search and Rescue helicopter pilot and has used flight simulators as part of his training.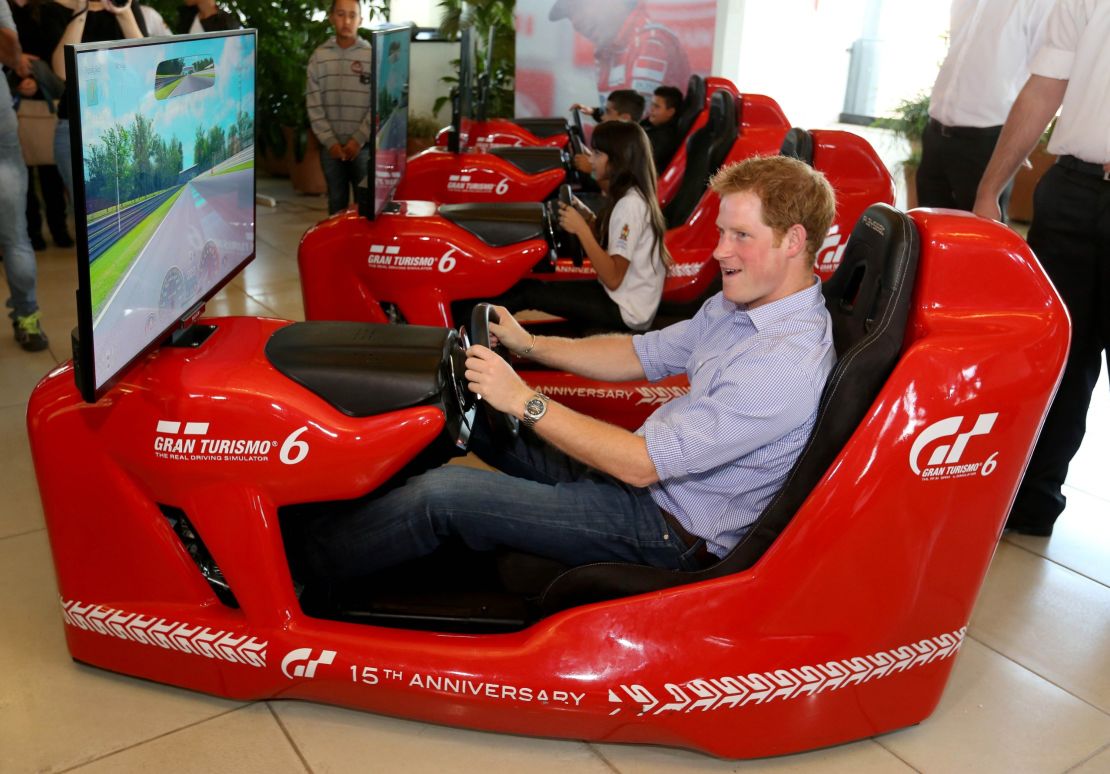 "At the wheel of the Mahindra simulator, the Duke of Cambridge was focused on ensuring he did a good job," added Anand Mahindra, chairman of the Mahindra Group. "It seems he might have an alternate career option!"
The Formula E championship for electric racing cars resumes with the inaugural Paris ePrix on 23 April. But should the drivers now be worried about the teams making a royal appointment for one of their seats?
For more Formula E news and features head to CNN.com/motorsport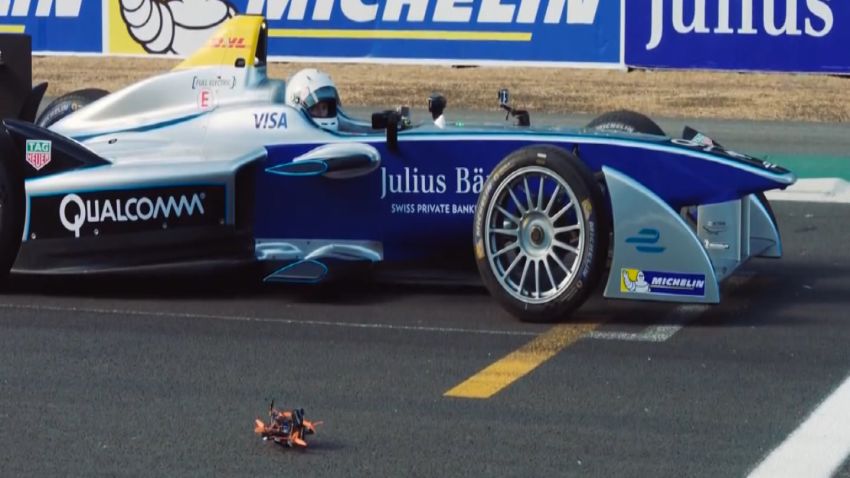 Formula E car vs. drone - who wins this race?