Story highlights
Ecuadorian President Rafael Correa cut short his Vatican trip to return to country
Death toll rises to 272 and could climb higher, Ecuadorian president says
"Now we are on the street with nothing," a woman says
Rescue crews searched desperately through rubble for survivors of a magnitude-7.8 earthquake that struck coastal Ecuador.
The death toll has soared to 272, Ecuador's President Rafael Correa said Sunday evening. That number is expected to rise as rescue teams dig through the rubble, he said.
Earlier that day, Vice President Jorge Glas had estimated that at least 2,527 people were injured.
The hardest-hit area was the coastal Manabi Province, where about 200 people died, said Ricardo Peñaherrera of Ecuador's national emergency management office. The cities of Manta, Portoviejo and Pedernales, a tourist destination, saw the most devastation but damage was widespread throughout the country.
"The first hours are crucial," Correa said. "We're finding signs of life in the rubble. We're giving this priority. After, we'll work to find and recover bodies."
People looking for family and friends frantically dug with their hands and tools until excavation equipment arrived.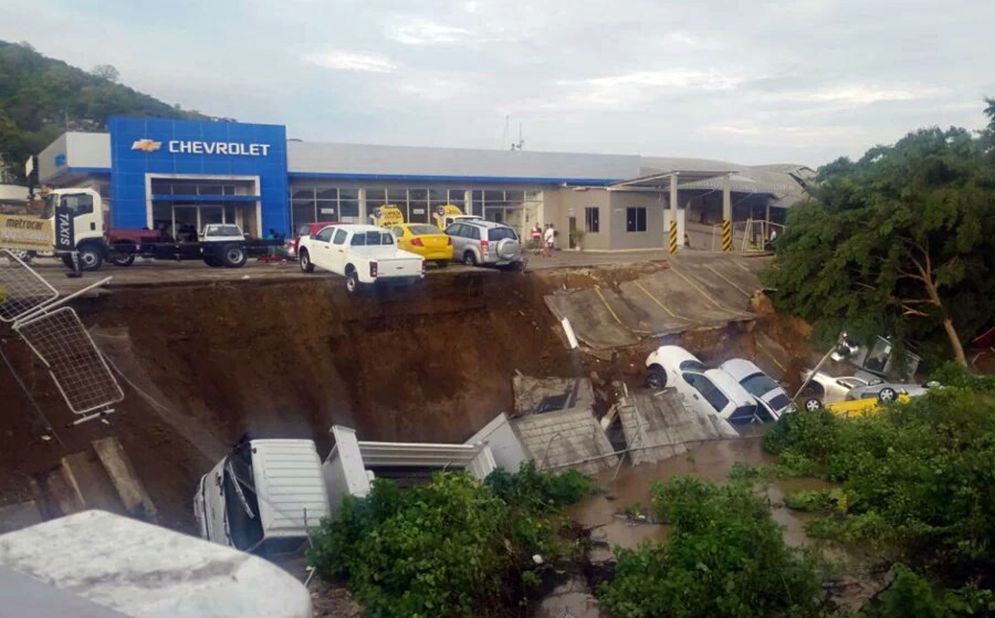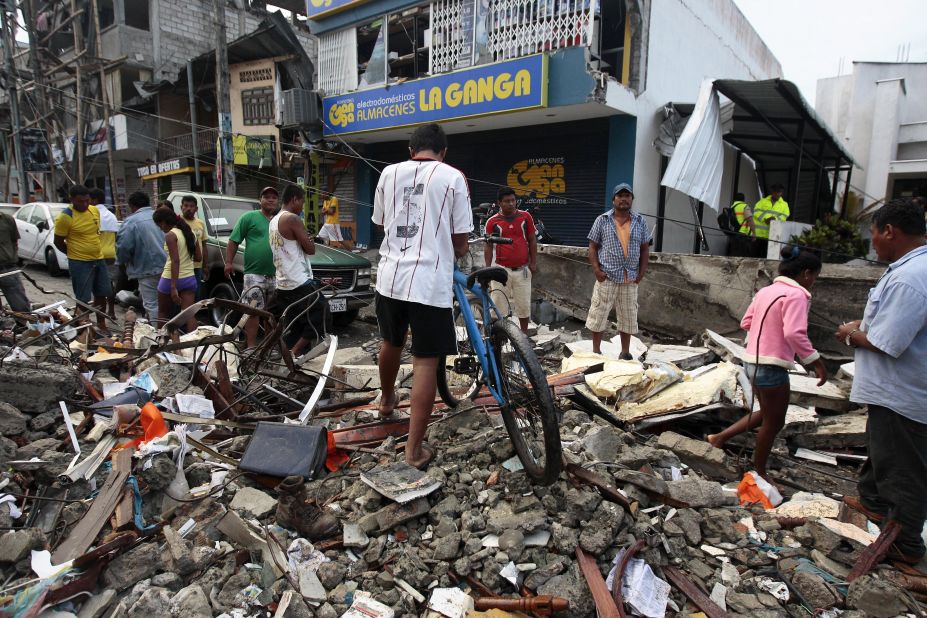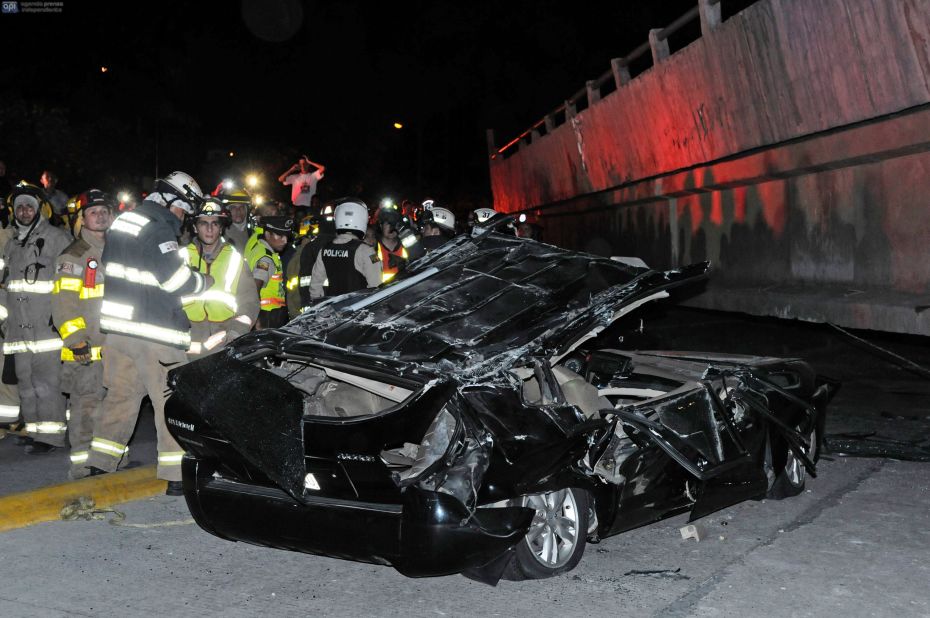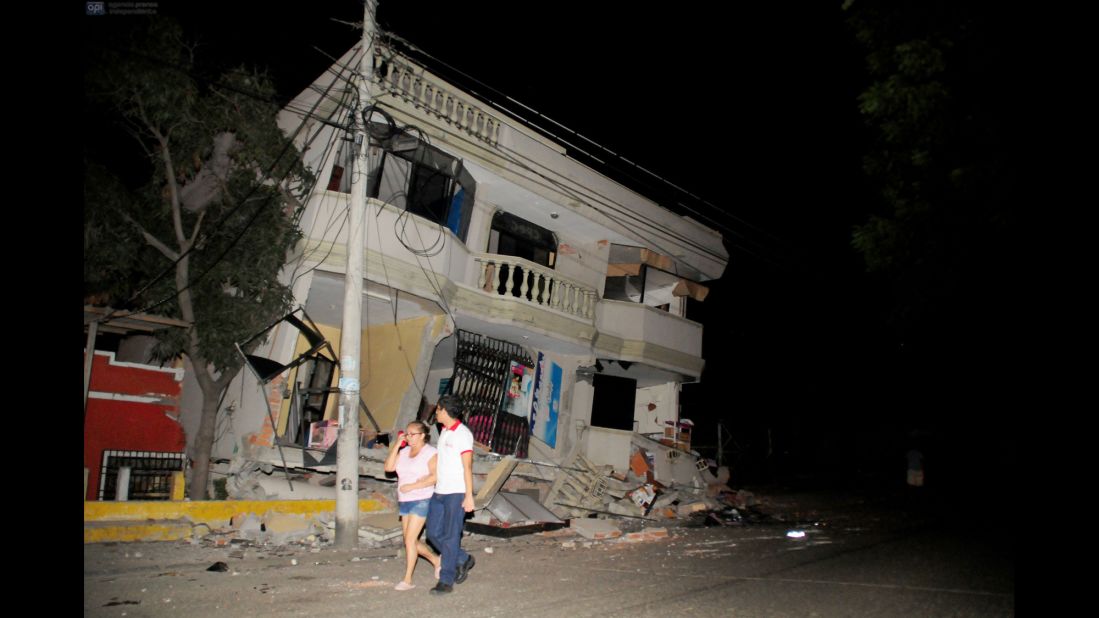 Powerful quake hits Ecuador
"It was the worst experience of my life," survivor Jose Meregildo said Sunday about the tremors that violently shook his house in Guayaquil, 300 miles away from the quake's epicenter. "Everybody in my neighborhood was screaming saying it was going to be the end of the world."
The earthquake hit Saturday around 7 p.m. while people were going about their evening. The tremors buckled overpasses trapping drivers. A shopping mall partially collapsed on customers and several buildings have been flattened with their content spilled into the streets.
All six coastal provinces – Guayas, Manabi, Santo Domingo, Los Rios, Esmeraldas and Galapagos – are in state of emergencies.
People left their homes and wandered around, some sleeping in the streets.
"I found my house like this," said Nely Intriago, standing in front of a pile of rubble. "What am I going to do? Cry, that's what. Now we are on the street with nothing."
Impact Your World: How you can help in Ecuador
Armed forces, police deployed
In a race to help residents, Ecuador deployed 10,000 soldiers and 4,600 police officers to the affected areas. The armed forces built mobile hospitals in Pedernales and Portoviejo and set up temporary shelters.
The military also brought in more K9 units to aid the search for survivors – and bodies.
Videos showed rescuers pulling a young girl underneath the rubble of the Hotel Miami in the province of Manabi, finally pulling her out and taking her away on a stretcher.
Getting supplies and rescue crews to emergency areas has been a challenge.
"The lack of water and communication remains a big problem," Peñaherrera, of the emergency management office told CNN en Español. "Many highways are in bad shape, especially in the mountainous area because it has been raining recently due to (the) El Niño weather phenomenon."
The governments of Colombia, Chile, Spain and Mexico are sending help for rescue efforts, the vice president said. Secretary of State John Kerry said that the United States was "ready to assist in any way we can."
Correa arrived to the city of Portoviejo on Sunday night after cutting short his visit to a Vatican conference.
"I have infinite gratitude to the spirit of the Ecuadorian people, of our firefighters, our soldiers, our policemen and all workers who haven't slept, haven't eaten as they work hard to save lives," he said after arriving.
The president's official Twitter account used a hashtag that translated to "Ecuador ready and in solidarity" and showed him at one of the disaster sites.
During his Sunday prayer, Pope Francis asked for those present to pray for the people affected by the earthquakes in Ecuador and Japan.
"Last night a violent earthquake hit Ecuador, causing numerous victims and great damages," Francis said. "Let's pray for those populations, and for those of Japan, where as well there has been some earthquakes in the last days."
Japan had been hit with a series of earthquakes that have killed dozens.
Ecuador and Japan earthquakes: Are they related?
Closures in recovery efforts
Ecuador's Interior Ministry ordered all nightlife venues in affected areas closed for the next 72 hours.
Also, the nation's soccer federation said it has suspended the remaining matches of the current round of the Ecuadorian championship.
All mobile operators are allowing free text messages for customers to reach out to loved ones in Manabi and Esmeraldas provinces, Glas said.
The tremor was centered 27 kilometers (16.8 miles) southeast of the coastal town of Muisne, according to the U.S. Geological Survey.
It's the deadliest earthquake to hit the nation since March 1987 when a 7.2-magnitude temblor killed 1,000 people, according to the USGS.
The earthquake left shoppers shaken in Guayaquil. Video footage from a store showed kitchen utensils swinging back and forth as some items tumbled off shelves.
There were no immediate reports of damage or injuries in the capital of Quito, 173 kilometers (108 miles) from the quake epicenter. The tsunami threat following the earthquake has "now largely passed," according to the Pacific Tsunami Warning Center.
CNN's Rafael Romo, Steve Almasy, Tina Burnside, Ralph Ellis, Dakota Flournoy, Nelson Quinones, Natalie Gallon and Madison Park contributed to this report.