Story highlights
Donald Trump was asked about Harriet Tubman during a town hall on the "Today" show on NBC Thursday morning
The real estate mogul said Andrew Jackson, the current occupant of the $20 bill, 'had a great history'
Donald Trump thinks anti-slavery icon Harriet Tubman is "fantastic" – but he says the move to have her replace seventh president Andrew Jackson on the $20 bill is "pure political correctness."
"Well, Andrew Jackson had a great history, and I think it's very rough when you take somebody off the bill," Trump said during a town hall on the "Today" show on NBC Thursday morning. "I think Harriet Tubman is fantastic, but I would love to leave Andrew Jackson or see if we can maybe come up with another denomination."
Trump suggested – as Ben Carson also has – that Tubman be put on the $2 bill, which is no longer printed.
Harriet Tubman will be face of the $20
The business mogul heaped praise on Jackson, whose presence on the $20 bill was criticized due to his history as a slave-owner and his dismal record on Native American and racial issues, epitomized by the Jackson administration's infamous "Trail of Tears" policy that forcibly relocated the Cherokee people to devastating effect.
Opinion: Why will it take 14 years to get a woman on $20 bill?
"(Jackson) had a history of tremendous success for the country," Trump said. "(The $20) really represented somebody really that was very important to this country. I would love to see another denomination and that could take place. I think that would be more appropriate."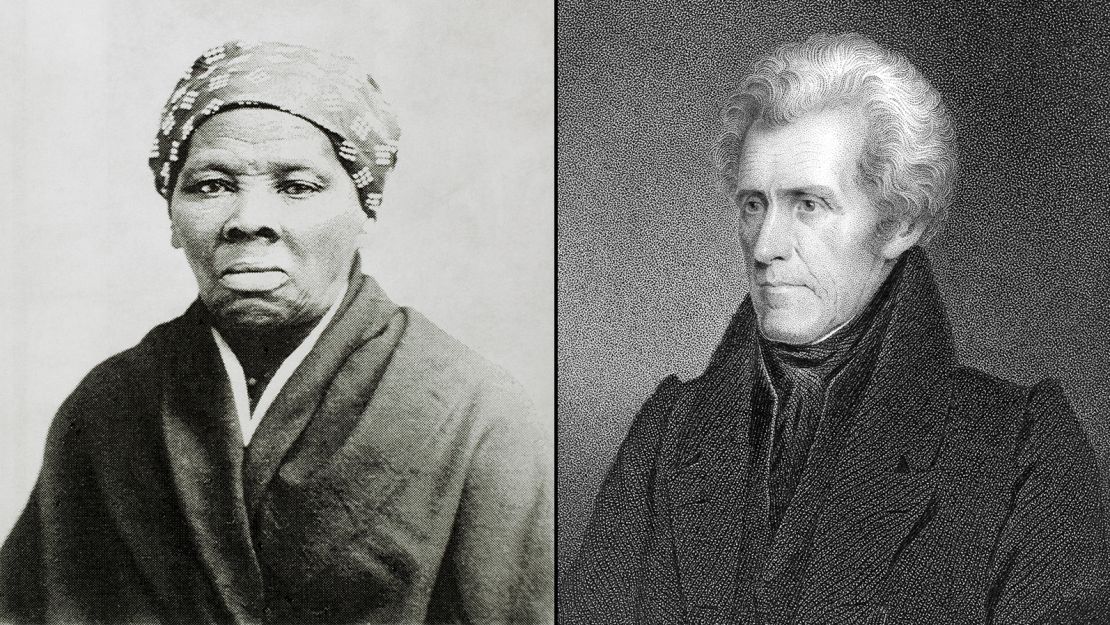 Trump also attributed Jackson's removal to the popularity of the hit musical "Hamilton," since it was the $10 bill, graced by first Treasury Secretary Alexander Hamilton, that had initially been targeted in the push to put a woman on a piece of U.S. currency.
"As you know they were going to do the $10 bill, and then all of a sudden the Broadway play, 'Hamilton,' sort of saved that one," Trump said.
Trump's primary competitor John Kasich praised Tubman on the campaign trail Thursday.
"She wasn't some big shot. She became a big shot because of what she did," Kasich said. "She saw something that she thought did not represent justice, she saw something she thought that was just patently unfair.
Tubman, who died in 1913 at the age of 91, escaped slavery in the South and eventually led hundreds of escaped slaves to freedom as a "conductor" of the Underground Railroad. After the slaves were freed, Tubman was a staunch supporter of a woman's right to vote.
Harriet Tubman's move to the $20 has fans rejoicing
Of the decision to put Tubman on the $20 bill, which was announced this week, Treasury Secretary Jack Lew said, "What she did to free people on an individual basis and what she did afterward – that's a legacy of what an individual can do in a democracy."
CNN's Cassie Spodak contributed to this report.