Story highlights
Dana White says he is looking for another fighter to replace Conor McGregor at UFC 200
The Irish fighter was nixed from the event for failure to front for promotional duties
McGregor and Nate Diaz want to fight, but UFC says no fighter is exempt from promotions
The president of the Ultimate Fighting Championship has doubled down on his decision to pull Conor McGregor from a much-anticipated fight over his failure to fulfill promotional duties, despite the mixed martial artist's insistence he wants to fight.
UFC President Dana White said at a news conference in Las Vegas on Saturday that he had given the controversial Irish fighter "every opportunity in the world" to fight Nate Diaz in July.
But he was not prepared to make an exception for the 27-year-old to skip promotional appearances.
"It's the one thing that you have to do," he said.
McGregor, the UFC's biggest male star, had been scheduled to face Diaz at UFC 200 in July, an eagerly awaited rematch of their last fight, which Diaz won.
But he was pulled from the event last week for refusing to take part in promotional activities. He sent Twitter into overdrive Tuesday with a cryptic tweet apparently announcing his retirement before walking back the statement Thursday, saying he still wanted to fight in the July main card fixture.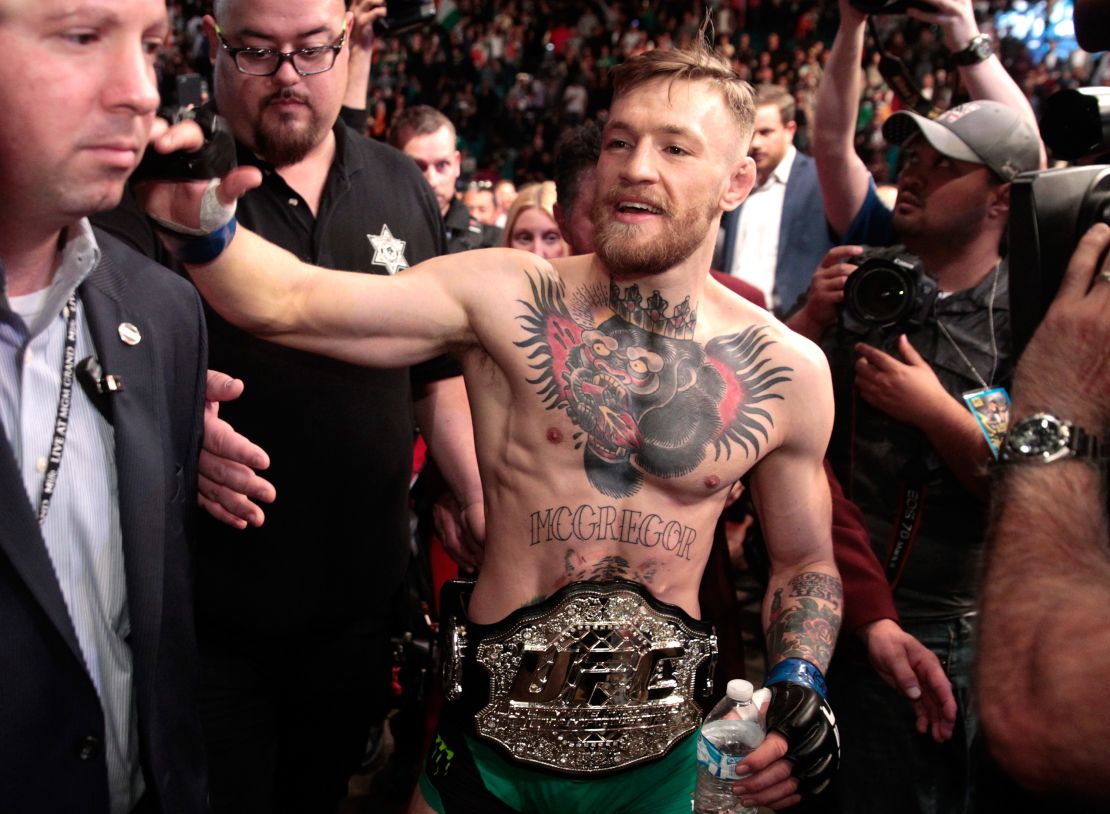 "Anybody who has fought for the UFC over the last 16 years knows that we try to give as much leeway as we can on things," White said.
"But you have to show up to promote the fight. You have to show up for the press conferences and shoot the commercials."
He said the UFC has been criticized "for bending too much for Conor – and we do."
"Conor is a guy who has stepped up and fought in big fights at short notice, and I respect Conor very much as a fighter, and I like him, but you have to show up and do this stuff," he said.
He said he had yet to find a new opponent for Diaz, who handed the Dubliner the first defeat of his UFC career last month. "We're going to figure that out," said White.
For his part, Diaz said he was interested in fighting only McGregor. "I came to fight Conor McGregor, and I don't really have too much interest in anybody else," he said at the news conference.
McGregor, who is believed to be training in Iceland, chimed in with a tweet during the news conference: "Everyone flew in. Respect. But not everyone up there made the company 400 million (dollars) in 8 months."
He outlined his objections to the promotional demands on him in a Facebook post Thursday, saying he planned to devote all his attention to training.
"I'm doing what I need for me now. It is time to be selfish with my training again. It is the only way," he wrote.
"I am paid to fight. I am not yet paid to promote. I have become lost in the game of promotion and forgot about the art of fighting."