Story highlights
Paris successfully stages first Formula E race
Security increased after 2015 terror attacks
20,000 fans watched electric car ePrix
Nelson Piquet Jr: Paris "may be best race"
France remains in a state of high alert after last November's terror attacks and choosing to stage a major sporting event in the heart of the capital is a nerve-wracking affair.
On the eve of the first Formula E championship race in Paris, amid the nerves and trepidation there was also a sense of fierce determination. 
The organizers of the Paris ePrix had worked closely with local authorities to "implement a high-level security presence" and motorsport great Alain Prost was the man offering the Gallic version of the British stiff upper lip. 
"After what happened in Paris in the last few months it's very important to show that we can organize a big event like this one," said Prost, a studied four-time Formula One world champion and co-founder of the Renault e.Dams Formula E team.
Di Grassi wins historic race in Paris
On race day some roads around the circuit in the chic seventh arrondissement were blocked off and there were bag checks and body searches on entry to the track. The sport's insiders agreed there was more security in place in Paris than at any other race on the calendar.
City officials had also asked the organizers of the global championship for electric cars to keep the event small, as it was easier to manage securely.
A sell-out 20,000 crowd – 12,000 for general sale and 8,000 for VIP guests, which included Mayor of Paris Anne Hidalgo and Prince Albert II of Monaco – was said to have come through the gates. 
Some fans without tickets came anyway, peeping through the fences, three-deep in places, or watching from surrounding apartment balconies.
"The atmosphere in Paris is amazing," said race winner Lucas di Grassi. "People were even hanging out of their windows to cheer me on the last lap."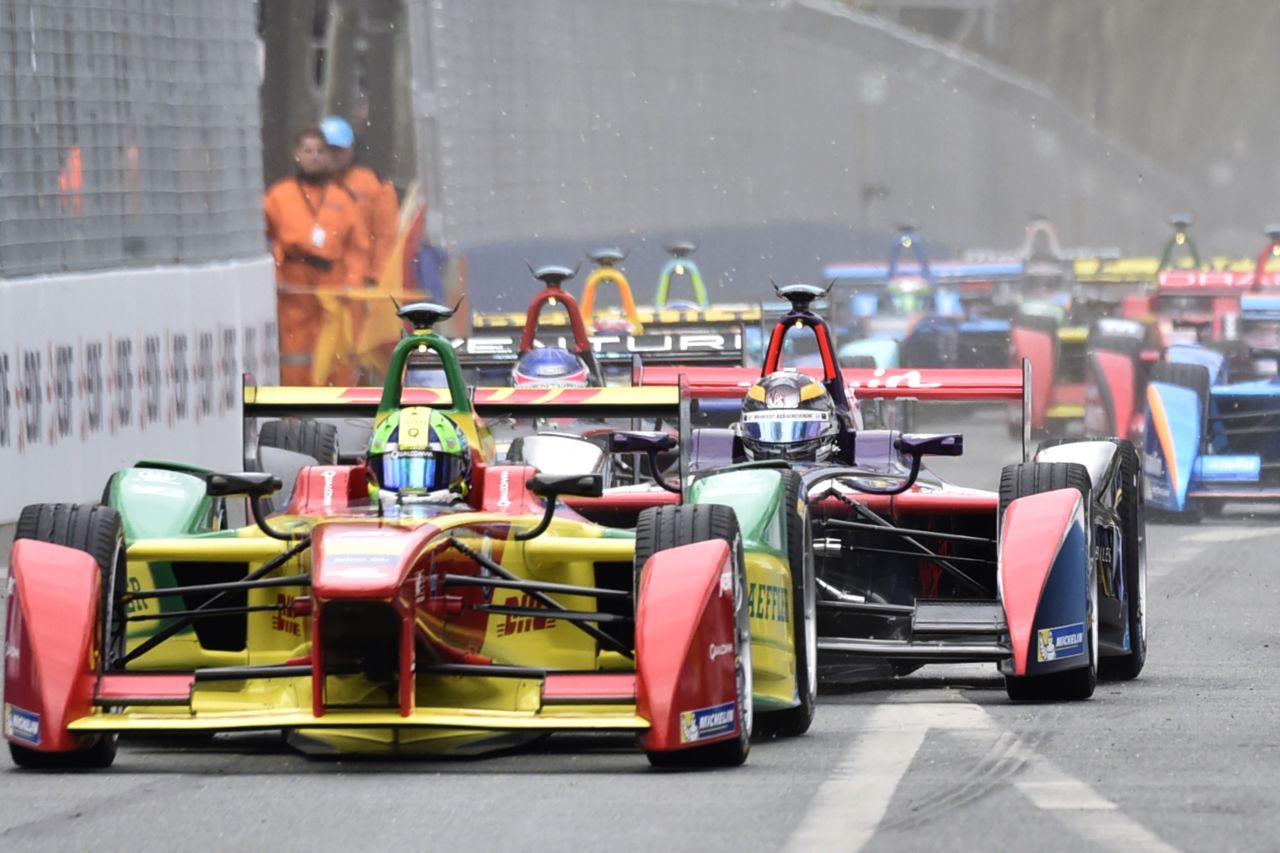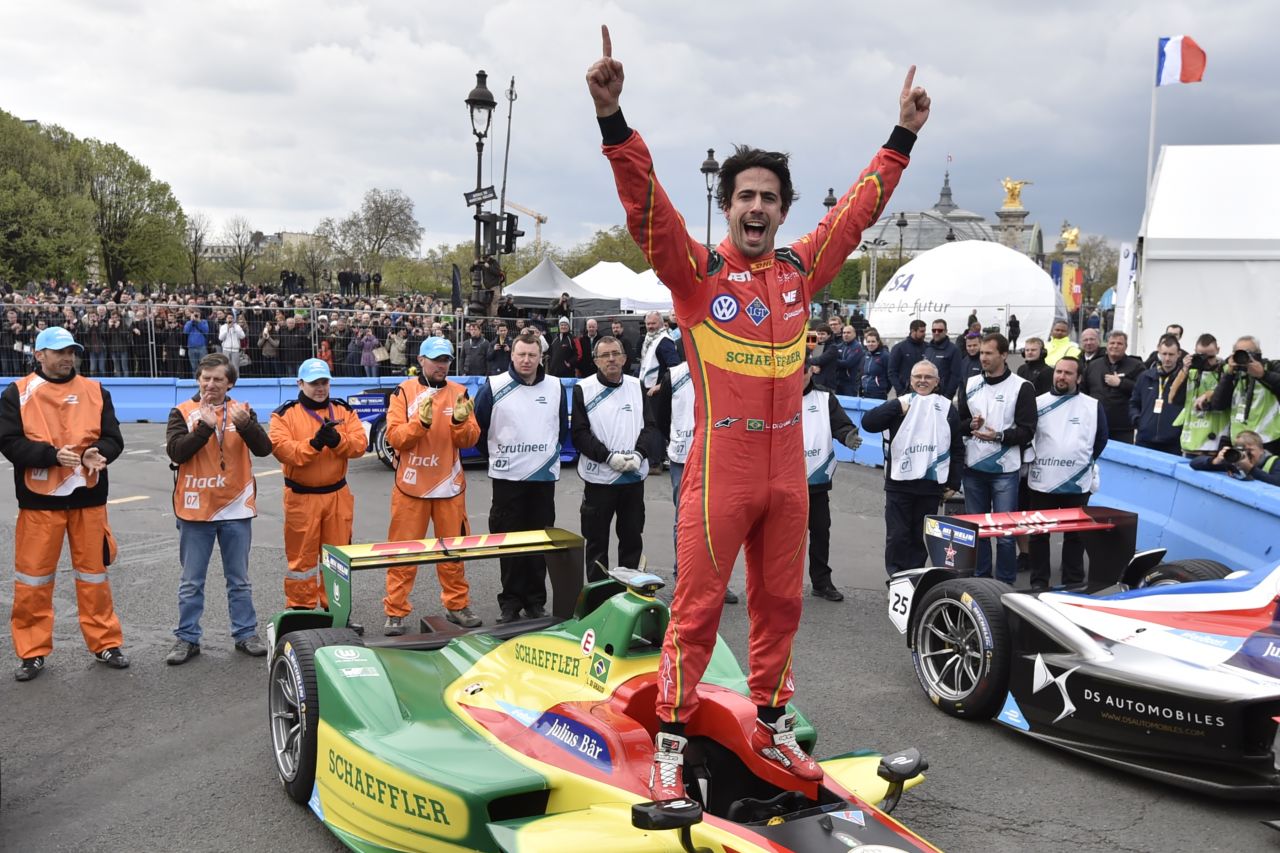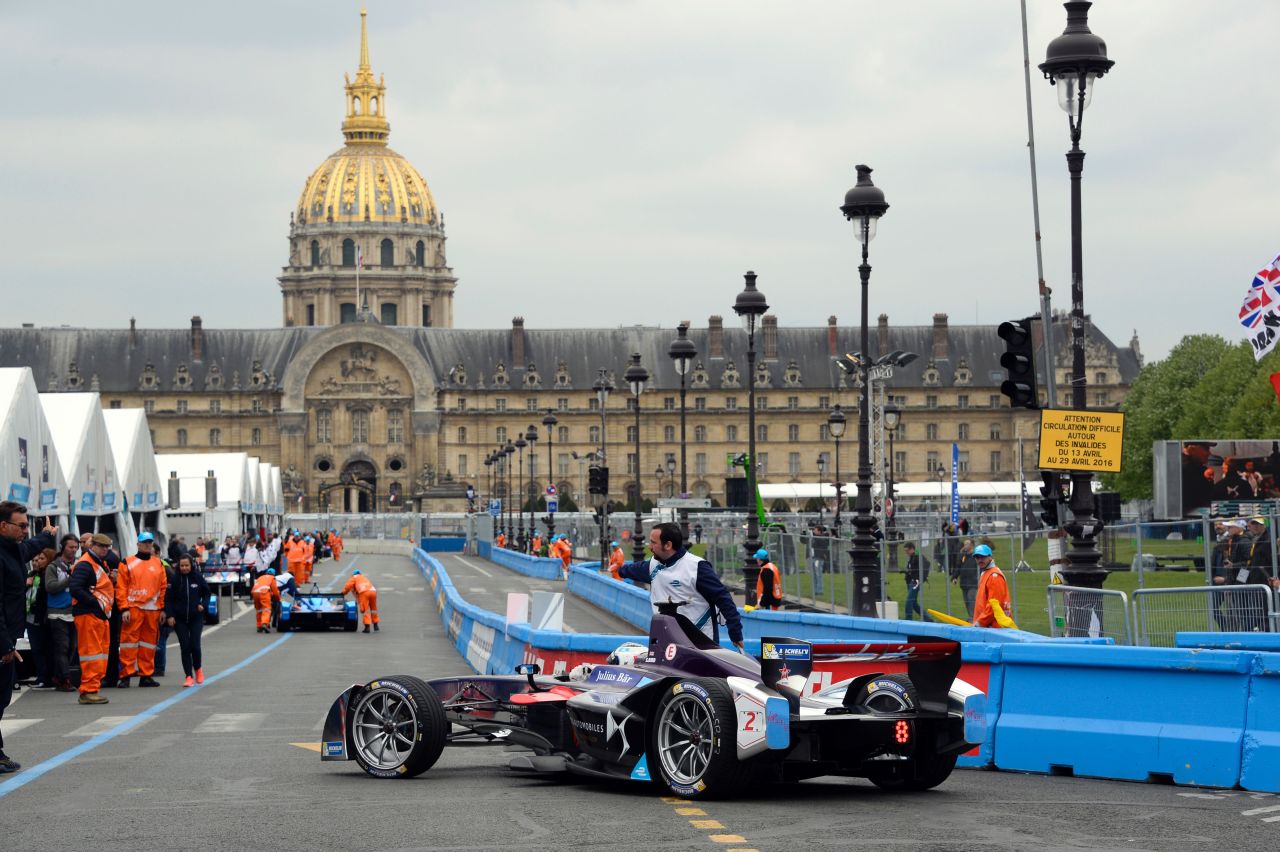 Paris ePrix: Di Grassi triumphs in City of Light
Jean-Eric Vergne, who grew up in the Parisian suburb of Pontoise and finished second in Saturday's race, was proud of what Paris had delivered. 
"I'm extremely proud to be a Parisian," he said. "We could not dream of anything better than Paris, it was definitely magical. 
"It's easy to forget the difficult times we are going through in Paris and Brussels. It's something incredible to show the strength of the city."
There were other reasons to be pleased with Paris, which joins heavyweights such as Beijing, London and Moscow on the Formula E calendar.
France is regarded as the inspiration for motorsport. It is credited with staging the first-ever motor race in the 1890s and there are no big prizes for guessing how F1's "grands prix" earned their name. The sport's governing body, the FIA, also has its headquarters in Paris.
But there has not been a French Grand Prix since 2008 and it has been more than 60 years since a motor race was held on the streets of the capital. 
It somehow seemed right that Formula E, the newest global racing series, signaled motorsport's return to France. The bijou but wildly popular event has helped put both Paris and the sport on the map.
"The track is amazing, it's now one of my favorites," Formula E's defending champion Nelson Piquet Jr. told CNN. "The atmosphere, the people, the celebrities, it's the race to come to.
"It's got to easily be in the top-three venues, maybe the best one. People would have said a race around here could never happen, but Formula E is making it happen. Now the sky's the limit."
Will Hamilton and Vettel accept Di Grassi's challenge?
The Paris ePrix is likely to remain on the calendar next season, so long as the city feels able to stage the event and, as it wishes to, on a grander scale.  If the Monaco ePrix also returns next year, after a sabbatical, it would be a real coup for the region, and a real treat for motorsport aficionados.  
The Paris event continued to prove Formula E is also capable of reaching beyond motorsport's more traditional fan base.
When the sport arrived in 2014, it set out to attract a new audience with concepts such as the Fan Boost – where viewers vote online for the chance to give three drivers an extra surge of power during the race – gaming and interactive activities in the eVillage fan zone at the tracks. 
In Paris, there was a fun sideshow which challenged fans to race model cars around a track using only the power of their minds.
"With all these gadgets, the simulators and electric cars by BMW and Citroen DS on display here, it draws the attention to movement by electricity," Fabian Kuttenkeuler, whose German company Würth Elektronik supplies components to the winning Abt Schaeffler team, told CNN.
"I've never been to a Formula One race, but what I like about Formula E is that it's new and it's interesting."
Saturday's jam-packed day of track action, starting with first practice at 8am and finishing with the race at 4pm, also feels energized and suited to the fast-paced consumption of sport in the 21st Century's digital age. 
"Formula E is what got me into cars, before I played road car games but now I play racing car games," young fan Milo, who had traveled from London, added.
MORE: Formula E falls in love with Paris
"It's exciting, and with the Fan Boost you can help the drivers to win. I normally choose different drivers. My favorite ones are Sebastien Buemi, Lucas di Grassi and Sam Bird."
His Dad Hector explained: "We got into Formula E because we watched a lot of races online, and it's really accessible. The entry point for a lot of the other sports Milo is into is also watching online and gamification."
The Paris ePrix had more to prove than any other race on the Formula E calendar. 
It had to show motorsport was safe, in more ways that one, that it could successfully blend the sport's grand traditions with new technology and provide a good show for fans across the generations. 
Paris, which will share hosting duties at this summer's European football championships, also had to prove it could once more open its arms to something étrange and embrace it with heart. 
After the checkered flag had fallen on the first Paris ePrix there was a palpable euphoria among the racing drivers spelled out in smiles and the scent of podium champagne.
Di Grassi may have been the exultant racer on top of the podium, but this was an event that Paris had won. 
For more Formula E news and features head to our Supercharged motorsport section.
MORE: A Bird's eye view of Formula E
Paris ePrix: 'It's the racing of the future'