Story highlights
John Daly recounts tale of Tiger Woods' snub
Woods cools talk of imminent return to golf
Former No. 1 is entered in June's U.S. Open
They are two golfers at the opposite ends of the lifestyle spectrum.
John Daly, a chain-smoking former alcoholic who has battled his weight, and Tiger Woods – gym addict and fitness disciple.
But then again, maybe the Americans are closer than you'd think.
Daly, known as "Wild Thing" in his heyday, recounts a tale in which he once invited Woods for a beer – and says the 14-time major champion's reaction surprised even him.
The big-hitting Daly, a two-time major winner, recalls he was enjoying some drinks in the clubhouse on the eve of the 2004 Target World Challenge when Woods came in.
READ: 20 years of Tiger Woods – where it all went right, and wrong
"Tiger's there in his workout clothes and I said, 'Tiger, come have a beer with us, man,'" Daly, who turned 50 Thursday, told the Golf Channel.
Woods declined, saying he was going to the gym, but Daly persisted.
"I go, 'Man, you don't need to work out – you need to drink a little bit with us.'"
READ: Is Tiger Woods close to a comeback?
Woods' response left Daly shaking his head.
"(Woods) said, 'If I had your talent I'd be doing the same thing you're doing,'" Daly said. "I'm looking at him thinking, 'You're crazy, man.'"
U.S. Open entry
Former world No. 1 Woods has not played a competitive round since August 2015 after undergoing two back surgeries in six weeks in September and October.
However, after months of rehab, Woods' recent public practice session during a junior clinic he was hosting in South Carolina sparked a frenzy of rumors he was close to making a comeback, possibly at the prestigious May 12-15 Players Championship.
But after playing five holes Monday at Bluejack National in Texas – his first course design project in the U.S. – he refused to put a timetable on his return, although he has got an entry in the June 16-19 U.S. Open, organizer the U.S.G.A. told CNN.
"I still have a long way to go but I'm on the back side," Woods, 40, told reporters in Texas.
"I'm getting closer to feeling better every day."
He said this month's trip to Augusta to attend the traditional Champions Dinner ahead of the Masters had rejuvenated his desire to make a comeback.
"To be on the grounds and feel what Augusta is and what the Masters is all about … I missed it," he said.
Will Tiger Woods win another major? Have your say on CNN Sport's Facebook page
Get more golf news at cnn.com/golf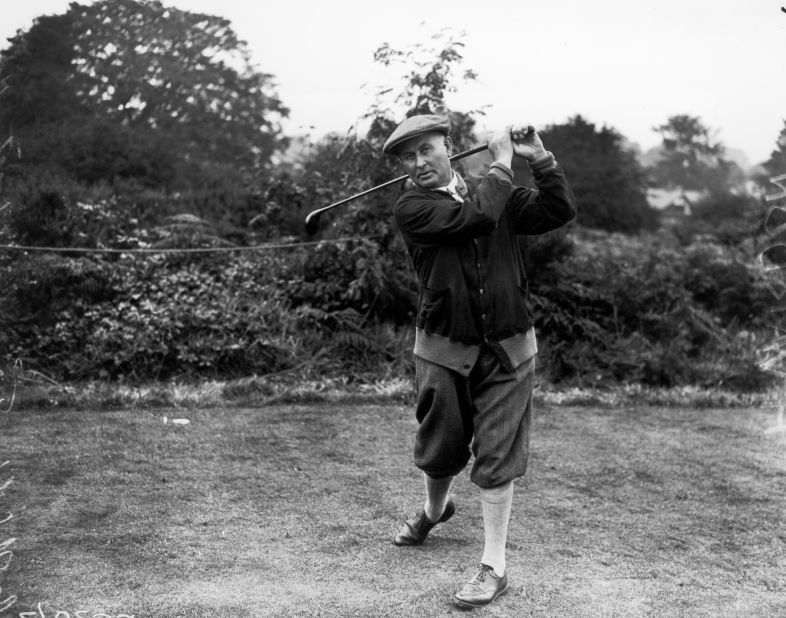 Golf fashion: From plus fours to high-tops