Story highlights
Band's social media posts deleted; website links to blank screen
Fans in UK report receiving mysterious leaflets from the group in the mail
Radiohead starts a world tour in the Netherlands this month
Radiohead once released a song called "How to Disappear Completely."
Now it seems the band is following its own advice.
The acclaimed five-piece from Oxford, England, has quietly erased its Internet presence, adding to mounting speculation that the release of the group's ninth studio album is imminent.
All posts on the band's Twitter and Facebook pages were deleted Sunday, and the band's website links to a blank page.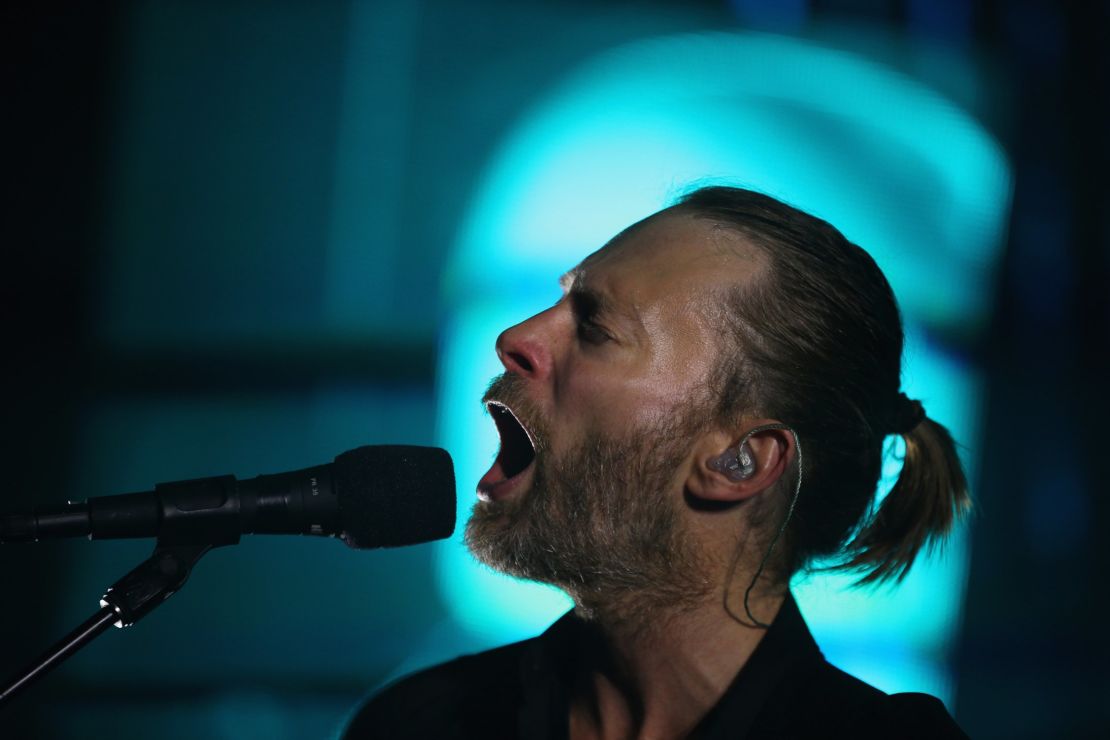 Tweets were also deleted from vocalist Thom Yorke's Twitter page, although the Twitter accounts of fellow band members Jonny Greenwood, Colin Greenwood and Philip Selway remain intact.
The digital scrub comes as fans in the UK reported receiving mysterious leaflets in the mail from the band, replete with an embossed band logo.
Text on the leaflets reads: "Sing a song of sixpence that goes / Burn the Witch / We know where you live."
"Umm, I just got this in the post from Radiohead. Is the new album called Burn The Witch?" tweeted Niall Doherty, reviews editor at music magazine Q.
It is five years since the group released its last studio album, "King of Limbs."
Unorthodox releases
The band, which is set to begin a world tour this month with two dates in Amsterdam, Netherlands, has a track record of releasing its new albums in innovative and attention-grabbing ways.
Dressed in a newsboy cap, Yorke personally handed out copied of a Radiohead "newspaper" at a London record store to promote "King of Limbs" in 2011.
Its predecessor, "In Rainbows," was released in 2007 as a "pay what you want" download, the first such experiment for a major musical act.
Yorke released his "Tomorrow's Modern Boxes" solo project independently through a BitTorrent bundle in 2014.
The promise of a long-awaited new release from the group – hailed as one of the great modern rock acts – prompted a buzz among the group's famously adoring fans.
Actor Elijah Wood was one of thousands to tweet the phrase "Burn The Witch" as anticipation of the new album reached fever pitch among fans.