Story highlights
Teachers being encouraged to return to work
At least 94 of 97 schools were closed for second day
The closures leave parents scrambling to arrange care
Detroit teachers are being encouraged to return to the classroom Wednesday after assurances they will be paid for the full school year.
Detroit Federation of Teachers interim President Ivy Bailey received a letter with the promise from the state-appointed emergency manager for the district, retired Judge Steven Rhodes.
The union encouraged employees to go back to school Wednesday after a membership meeting Tuesday afternoon.
All but three of Detroit's 97 schools were closed again Tuesday, the second day of teacher protests over concerns educators would go unpaid by the city's financially ailing school district.
Rhodes, in a statement issued by Detroit Public Schools, said teachers are entitled to be paid in full, regardless of their pay schedule.
Michigan lawmakers have been working a long-term solution for the district's debt, overcrowding and low student performance.
"We're putting a Band-Aid on a gunshot wound over and over and over again because we don't have accurate numbers, and the state is responsible for this district currently. It is under emergency management, and there is no emergency that has been managed in the last 10 years," state Rep. Fred Durhal, a Detroit Democrat, said Tuesday during a committee hearing on legislation to rescue city schools.
But House Speaker Kevin Cotter blamed teachers for what he called a "cheap political stunt."
"Their selfish and misguided plea for attention only makes it harder for us to enact a rescue plan and makes it harder for Detroit's youngest residents to get ahead and build a future for themselves," Cotter said.
By the numbers: Detroit teachers' 'sickout'
94
The number of public schools closed
97
The total number of schools in the system
1,500-plus
The number of teachers who called in sick in protest
3,000
The estimated number of public school teachers
63,716
The average salary, in dollars, district teachers earn
Teachers began calling in sick Monday after learning over the weekend that the long-feared day when the district would run out of money to pay them would come in June.
Teachers in Detroit can opt to spread their biweekly paychecks out over the entire calendar, instead of just receiving them during the academic year.
That means an estimated two-thirds of teachers would go without paychecks over the summer if there was not enough money to pay them, the American Federation of Teachers figured.
But they received a new assurance late Tuesday.
"Teachers who have earned wages and benefits during the 2015-16 school year are legally entitled to be paid in full for those services, regardless of whether they have elected the 22 or 26 cycle pay schedule," Rhodes said. "DPS recognizes the contractual obligation to pay teachers what they have earned and we assure all teachers that we will honor that legal obligation."
Coincidentally, all this turmoil is happening during National Teacher Appreciation Week, an observance the Detroit Public Schools system is touting on its website's homepage.
Why this is happening?
The Detroit school system is deep in the red, with more than $500 million of operating debt, the Michigan governor's office has said.
Last month, Rhodes warned lawmakers the district was about to run out of cash to pay teachers.
The average teacher salary in the district is $63,716.
Teacher salaries are the latest casualty of the financial crisis in the district. With so much money going to pay down debt, many of the school system's facilities have fallen into disrepair, teachers say.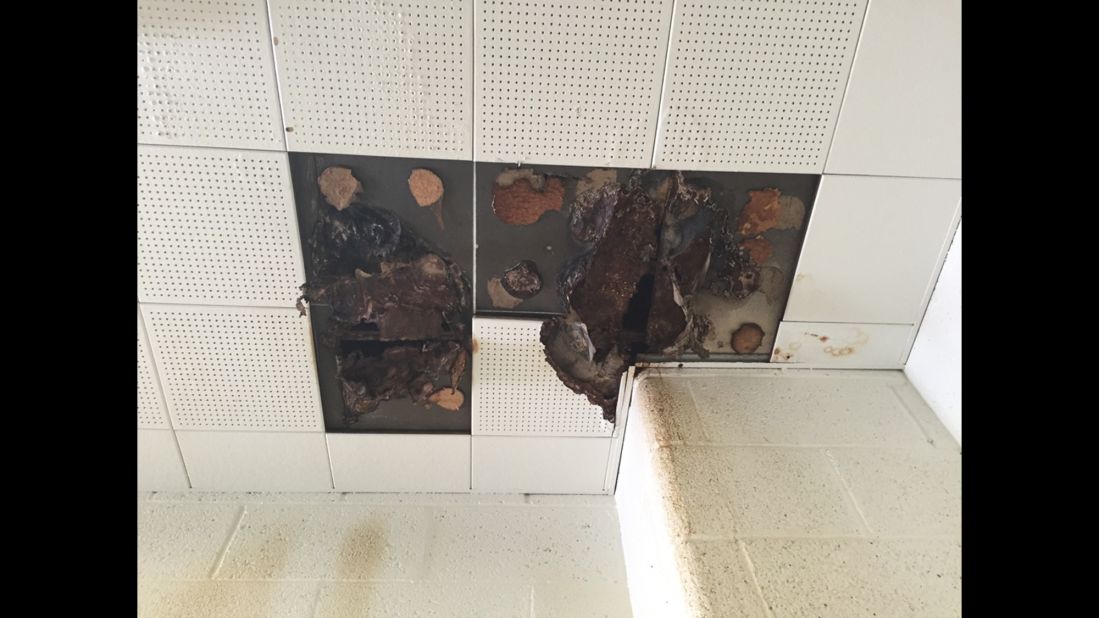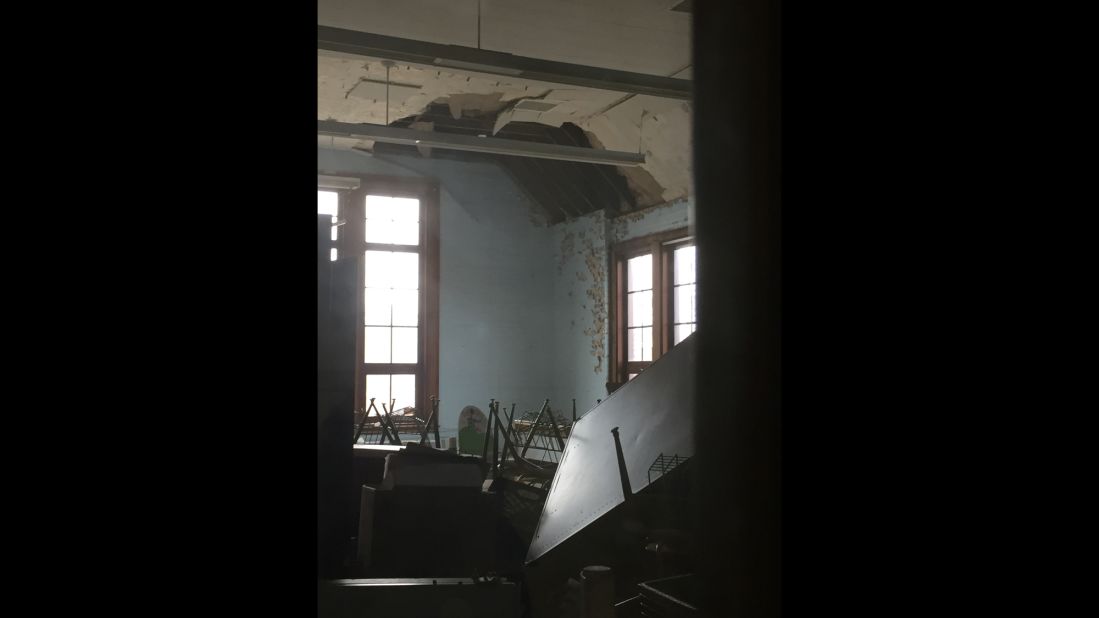 Detroit teachers protest with 'sick-out'
'Sickouts,' not strikes
Teacher strikes are illegal in Michigan. So to protest the poor conditions that educators say they and students must deal with, Detroit Public Schools teachers have relied on the so-called sickout method – calling in sick en masse, forcing schools to close.
In January, teachers staged a sickout to protest dilapidated and dangerously unsanitary conditions – including rat and roach infestations, black mold and falling ceiling panels – forcing the closure of dozens of schools. A judge later ruled that teachers could continue staging the sickouts after the district brought the union to court over the issue.
That's why they are using sickouts to protest the news about pay.
Teachers rallied Tuesday as they did Monday, when hundreds gathered outside a school administration building.
"I support the teachers on getting a fair deal. They're educators," said parent Tony Kinsey, whose sons are in the 11th and ninth grades. "I'm frustrated with the adults, the leadership. Our children are the ones suffering."
Potential solutions
Teachers and some parents are urging Michigan lawmakers to pass a $715 million education reform package that would fund salaries for July and beyond.
The package would create a new school district in the city and funnel state education funds to it. The existing district would no longer teach kids, but would retain the crushing debt that is currently soaking up much of the instructional funding for Detroit schools.
The legislation has passed the Michigan Senate but still needs to be approved by the House of Representatives and Gov. Rick Snyder.
The House Appropriations Committee on Tuesday passed some relief bills that are expected to go to the full House floor either Wednesday or Thursday.
"I have been and remain confident that the Michigan Legislature understands the urgency and importance of the reform legislation that is before it," said Rhodes, whom Snyder appointed in February to be the transition manager for Detroit Public Schools. "The future of Detroit is as much at stake here as the future of the school system."
Rhodes has called the sickouts "drastic" and "unnecessary" but said he was sympathetic to the teachers' plight.
If not school, where do kids go?
Sharlonda Buckman, CEO of Detroit Parents Network, an organization of parents with children in all city schools, said she felt an "instant splitting headache" when she heard about the sickout.
"This is one of the most tumultuous school years our kids have experienced," she said. "They aren't getting what they need. It's disturbing. First in January … (now) we're in May and this is still happening."
Buckman has nieces and nephews in the public school system. She pointed out that not every parent has the flexibility to stay home from work or to be late when faced with closed schools. Older children have to babysit younger ones, and some kids are left entirely alone.
"This creates a safety issue when you have unsupervised children," she said.
It's also a challenge for parents such as Kinsey, who works from home but has had to interrupt work three or four times to cajole his sons to do schoolwork. His 11th-grader needs to prepare for the SAT, he said.
"I gave them a couple choices as long as it was learning," said Kinsey, who made reading assignments for his sons. "They think this is a vacation. My oldest wants to go to the movies and the mall. It's been a lot of negotiating, going back and forth and empathizing with them. It's been tough."
CNN's Ashley Fantz, Kristina Sgueglia, David Shortell and Joe Sutton contributed to this report.