Story highlights
CNN traveled with Russian troops in Syria
The trip demonstrates Moscow's military muscle in the country
Last week the Russian military brought more than a hundred international journalists, including our CNN crew, to Palmyra. The trip was orchestrated to showcase Moscow's role in liberating the ancient heritage site but it also said a lot about the Russian army's capabilities and the scale of their assets in Syria.
Ferrying that many people from Russia's air base in Latakia halfway across a war-torn country – to a place that until recently was a combat zone – is a massive logistical and security operation.
The convoy involved five buses full of journalists, at least eight armored vehicles with heavy machine guns, two fighting vehicles and the constant presence of two attack helicopters hovering overhead. During the more than six-hour journey, choppers were switched out several times and the vehicles were shadowed by a variety of gunships, including Mi-28, KA-52, and the modernized Mi-35s. As we made our way across Syria we passed several bases with Russian helicopters along the Western coastline, near Homs and in the Palmyra area.
Russia deployed dozens of strike aircraft and jet fighters to Syria at the end of 2015, bombing in support of Syrian president Bashar al Assad's forces. But Moscow also appears to have built up substantial ground forces in various locations in Syria. There are no reliable numbers on Russian troop levels in the country but it appeared to us that there were at least several thousand troops on the ground along with modern weaponry and infrastructure.
The Hmeymim air base on the outskirts of Latakia, on the country's northwest coast, is a mix of an existing Syrian military airfield and container housing units that the Russians have set up. The camp is large, modern, and well-maintained.
What's in Russia's military arsenal?
The Russian military allowed us to film some of their troops during an early morning sports session that involved weight training, basketball, volleyball and boxing. A young first lieutenant who would only give his first name, "Vladimir," said the troops are highly motivated.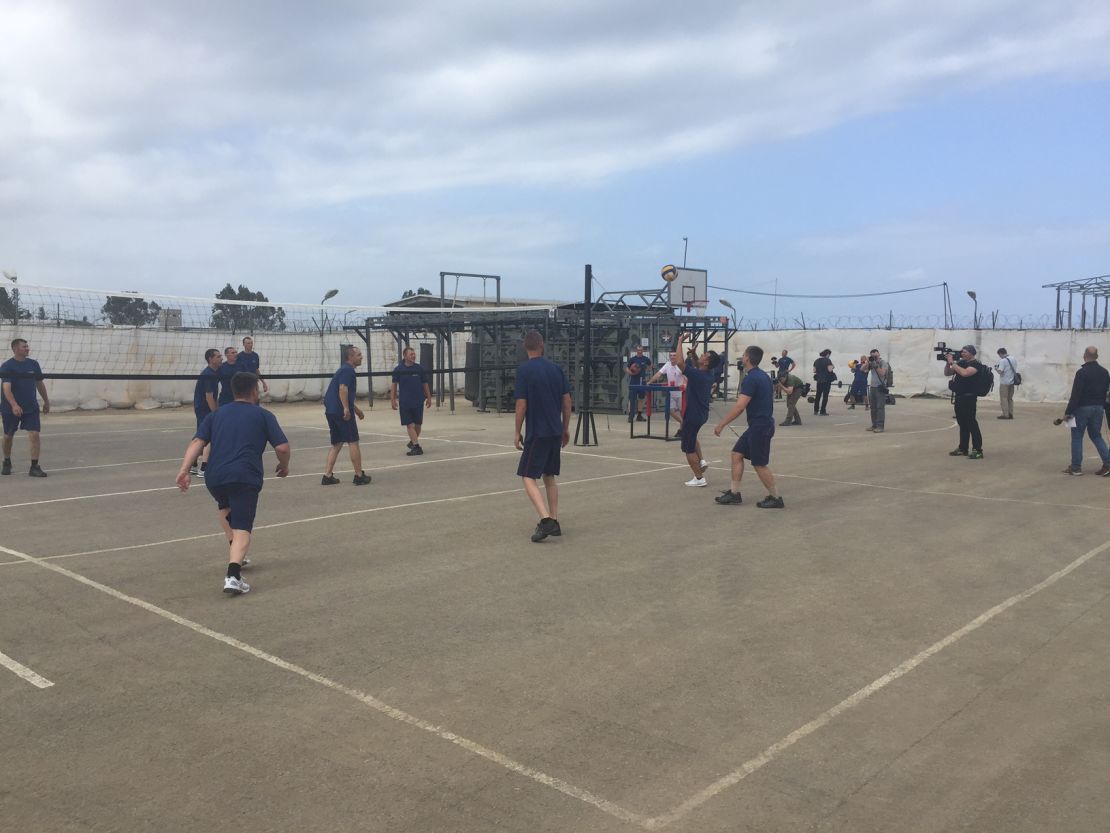 "I am very happy to serve my country here," he said.
He then added, "I am not afraid of anything in Syria. Why would we be afraid?"
The professionalism of the troops and the pristine state of the equipment they were using showed the Russian military has come a long way since it began a major modernization program several years ago. Aside from dozens of jets, Russia also has a wide range of combat helicopters, main battle tanks, armored personnel carriers and surface-to-air missile systems.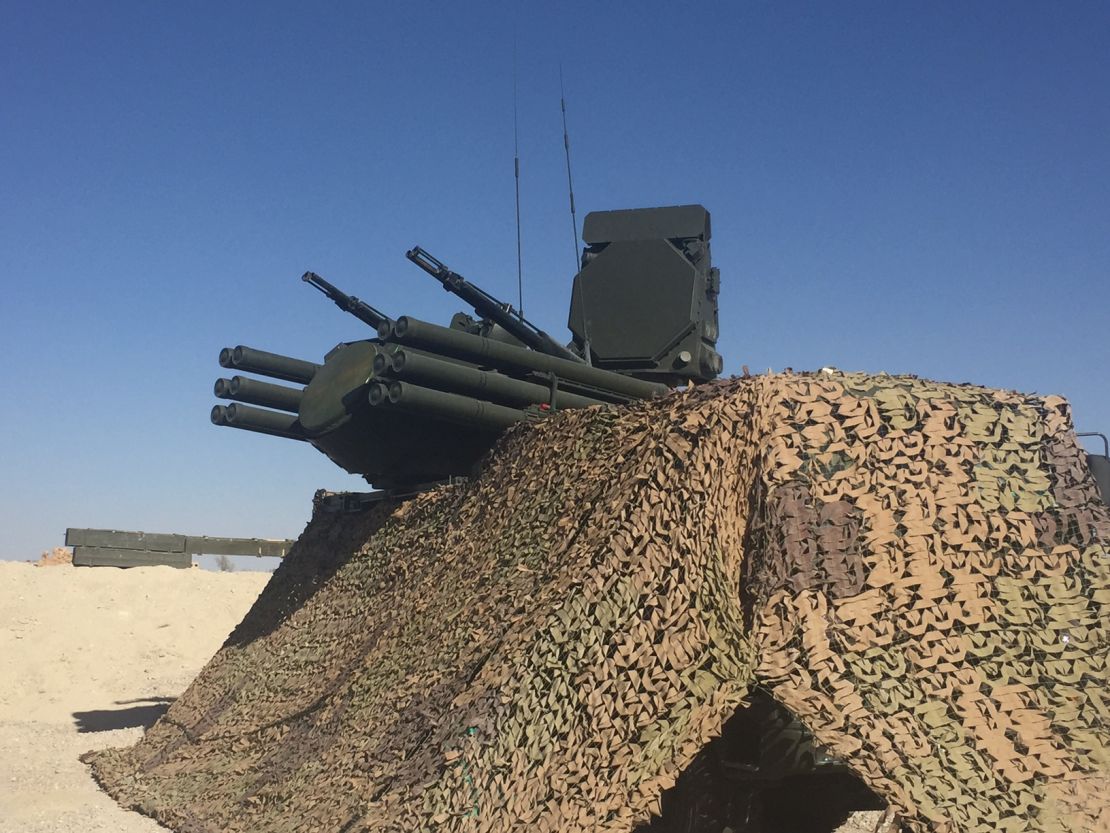 But the biggest surprise was seeing so many Russian ground forces in other places in Syria as well. The army has built a brand new outpost next to the old city of Palmyra. The freshly-paved camp is officially a base for the mining crews that cleared thousands of explosive devices from Palmyra and the surrounding towns over the past weeks since the city was retaken from ISIS.
But aside from mine-clearing equipment, there also are dozens of fighting vehicles and armored personnel carriers stationed at the base. While those assets could be there for force protection, Russia has also deployed a state-of-the-art Pantsir-S1 air defense system that can both launch missiles and fire cannons at incoming planes.
The Russian military has told CNN that their air force chooses and pinpoints targets on their own, with only limited input from the Syrian military. Igor Konashankov, the spokesman for Russia's Defense Ministry, also says Moscow has no influence over the targets the Syrian Air Force hits.
The U.S. has said Russia is moving artillery toward the contested city of Aleppo, raising concerns that a ceasefire will not hold. But the Russians have not confirmed that. If Assad were to retake all of Aleppo, it would be a major victory.
As for the ceasefire in Aleppo, it has been extended for another 48 hours, according to Syria's state news agency, SANA. The announcement Monday was made by the country's head of the armed forced.
While the exact size of Russia's military presence in Syria is still unclear, the things we saw while embedded with them indicate that it is bigger and more sophisticated than most believe. It does not look like an army that plans on leaving Syria any time soon.
Correction: A previous version of this story misstated the level of collaboration between the Russian and Syrian militaries on airstrikes in the country.