Story highlights
"Determined" Michael Schumacher backed to recover
F1 star critically injured while skiing in 2013
German is "Ferrari's most important driver"
Trends come and go but the "KeepFightingMichael" hashtag remains a daily prayer on social media.
It is more than two years since Michael Schumacher suffered head injuries in a freak skiing accident but his fans are still urging their stricken hero to recover.
It is a sentiment shared by the seven-time Formula One world champion's former boss at Ferrari, Luca di Montezemolo.
"I'm very pleased to know that he is reacting," the former Ferrari president told CNN's The Circuit at his office in Rome. He didn't elaborate on what he meant by "reacting."
READ: Hamilton: 'I've given my blood, sweat and tears' for F1
Schumacher continues to receive specialist treatment at his home in Switzerland but his family remain fiercely protective about revealing details about his physical state.
Di Montezemolo – who in February described news of Schumacher's recovery as "not good" – is counting on the former racing driver's mental strength to bring him through his greatest fight.
"I know how strong he is," said Di Montezemolo, who presided over Schumacher's five world titles with the Scuderia between 2000 and 2004.
"I'm sure that thanks to his determination – which will be crucial – he will come out from this very, very difficult situation … And I really hope."
READ: Schumacher manager hopes 'one day he will be back with us'
FIA president Jean Todt, who was Ferrari team principal during Schumacher's unparalleled era of dominance, also paid tribute to the German's determination.
"He was very talented, very hard-working and humble," Todt recalled in an interview with CNN at the FIA, motorsport's governing body, headquarters in Paris.
"I remember every new year before the championship started he was always asking me to do private testing alone to make sure he was still a good driver. This is a demonstration of how he was."
Di Montezemolo is also clear where Schumacher ranks among Ferrari's illustrious list of world champions, which include Alberto Ascari, Juan Manuel Fangio and Niki Lauda.
"Michael has been, for sure, the most important driver in Ferrari history," the Italian said. "Despite the fact that Ferrari has many of the best drivers in the world, in different moments in F1 history.
"He was an important member of the family and for me it's difficult to separate Michael as a driver from Michael as a friend."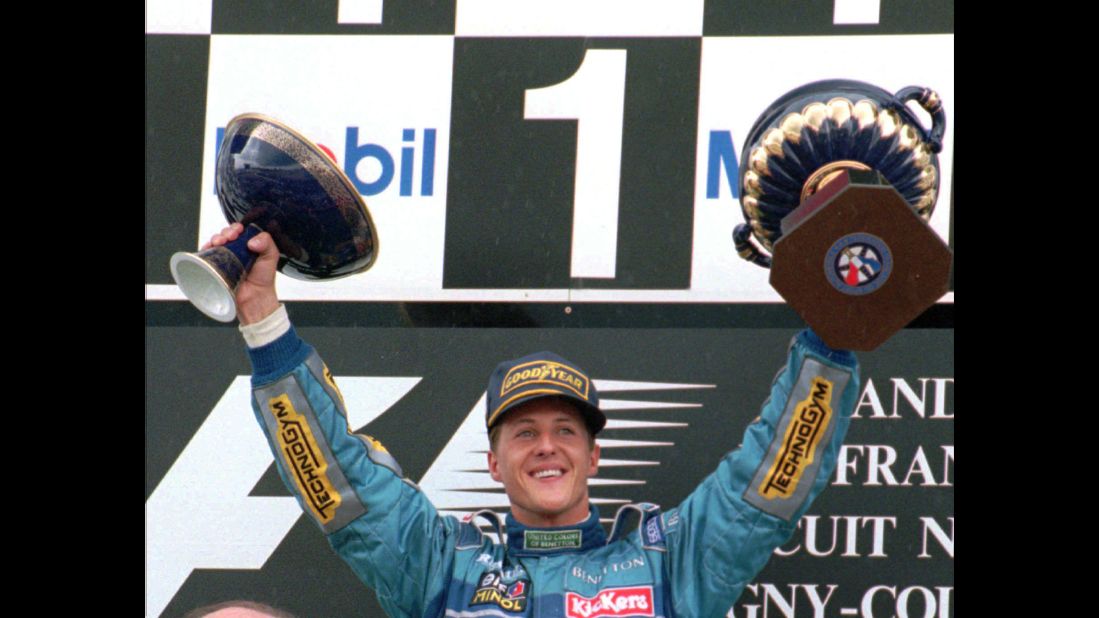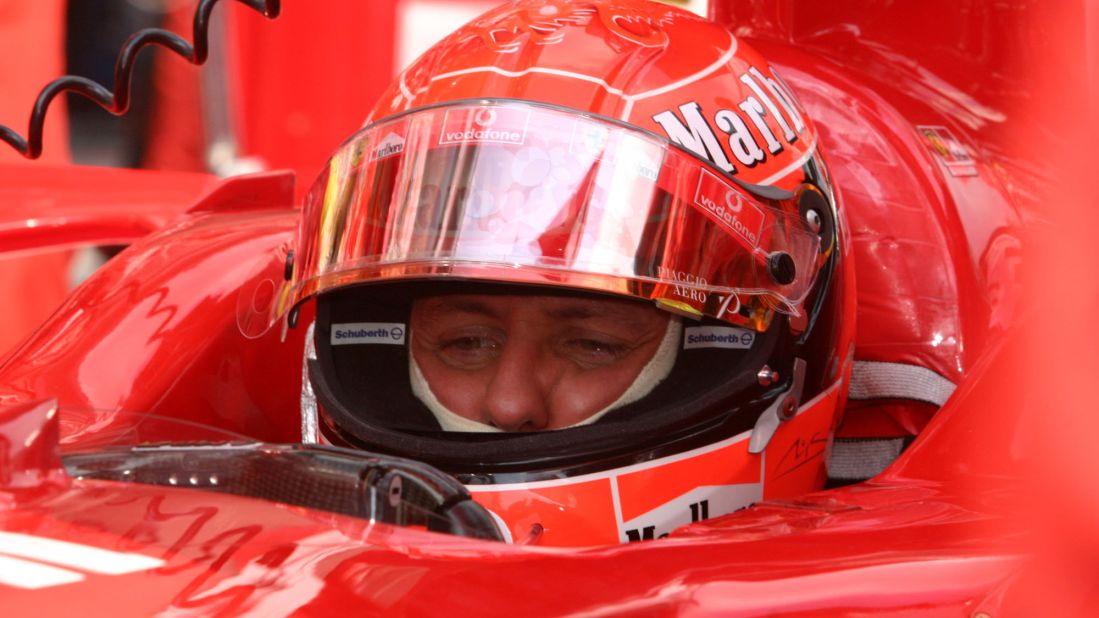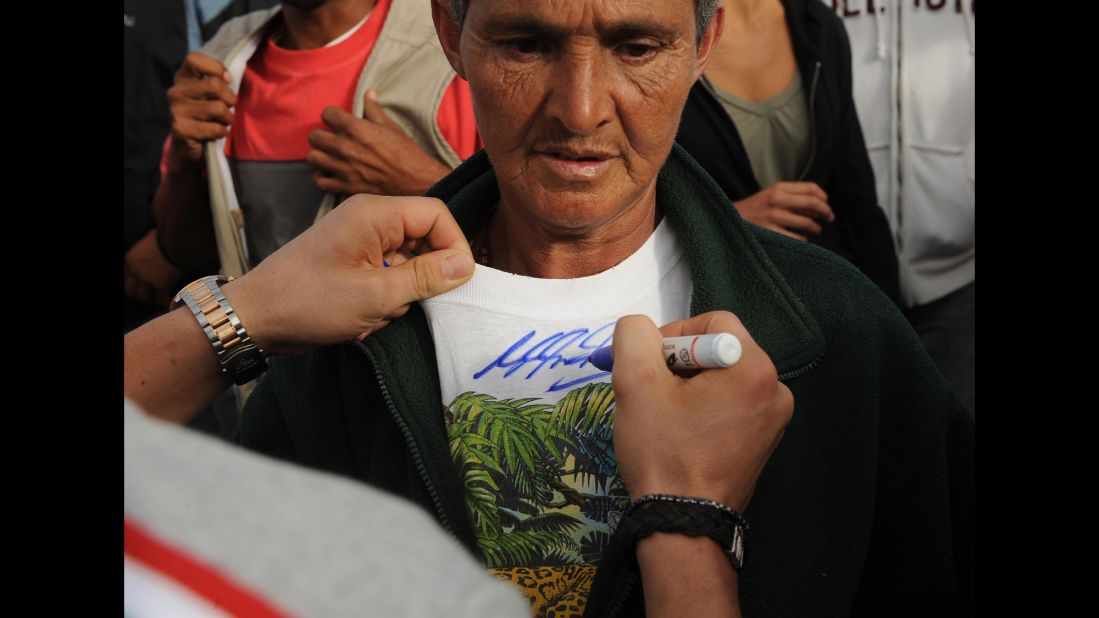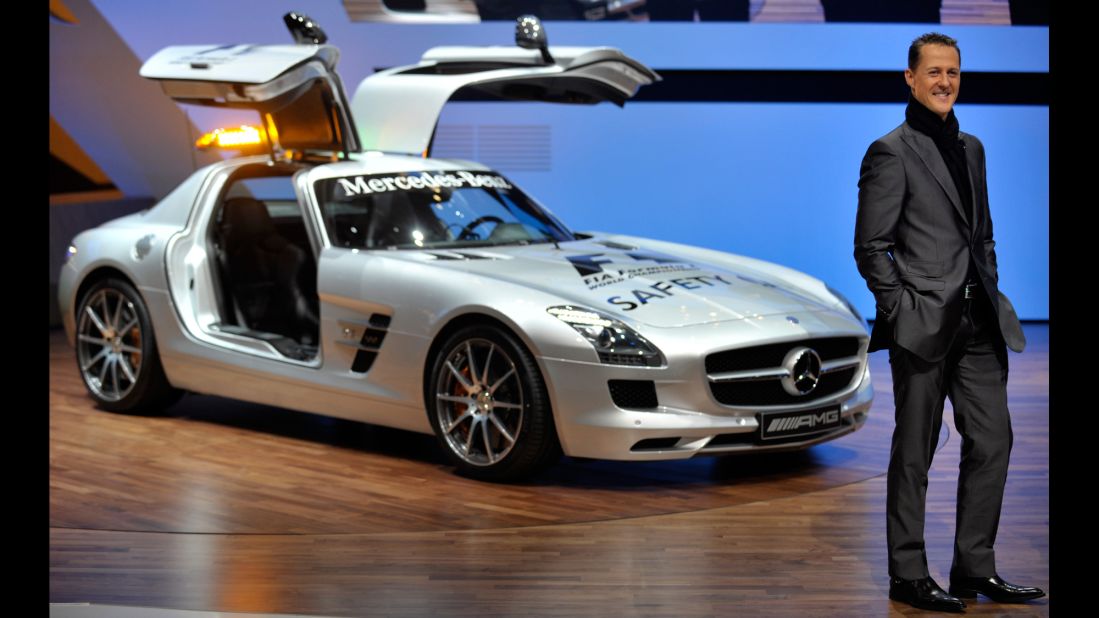 Formula One champion Michael Schumacher
After studying law at Colombia, Di Montezemolo returned to Italy and became Enzo Ferrari's assistant before winning promotion to manager of the company's racing team in the 1970s.
Following Ferrari's death in 1988, he was eventually appointed as the famous car company's president in 1991, only resigning from the position in 2014.
Although the 68-year-old Italian ranks Schumacher as Ferrari's greatest racer, there is just one other racer he regretted not signing – Ayrton Senna.
"We had a very interesting meeting at my home in Bologna the Wednesday before his (fatal) crash at Imola (in 1994)," Di Montezemolo said.
"He told me, 'Luca, I want to close my career with Ferrari.' But at the time we had a contract with Gerhard Berger and Jean Alesi.
"I said 'listen I want to do the same, so wait we will see one more year, a couple of years and then we can find the way to work together.'
"Senna was not only a very intelligent guy, not only the quickest one, but also he was a big lover of F1 and cars."
Fate cruelly prevented Senna from a chance to sign for Ferrari and it was Schumacher who would go on to join Ferrari in 1996.
Schumacher's supporters may just hope fate will intervene in their hero's favor once again.
READ: Is Max Verstappen the ultimate boy racer?