Story highlights
Max Verstappen is F1's youngest-ever winner
The 18-year-old took first win at Spanish Grand Prix
Verstappen is ranked as Netherlands' hottest sports star
He was such a good footballer that he had even had a turn named after him, but could Formula One whiz kid Max Verstappen be a hero to rank alongside Johan Cruyff?
The soccer legend, who died in March this year, revolutionized the game with his "total football" ethos and, just like the Dutch hero, Formula One's newest race-winner is changing the face of F1.
At the age of 18 – and 227 days – Verstappen became the sport's youngest-ever grand prix winner when he sensationally won the Spanish Grand Prix for Red Bull.
READ: The teenager with the license to thrill
Asked by CNN in Barcelona whether his son was now the biggest sports star in the Netherlands, his Dad Jos Verstappen, an ex-F1 driver, replied: "If he wasn't, he is now."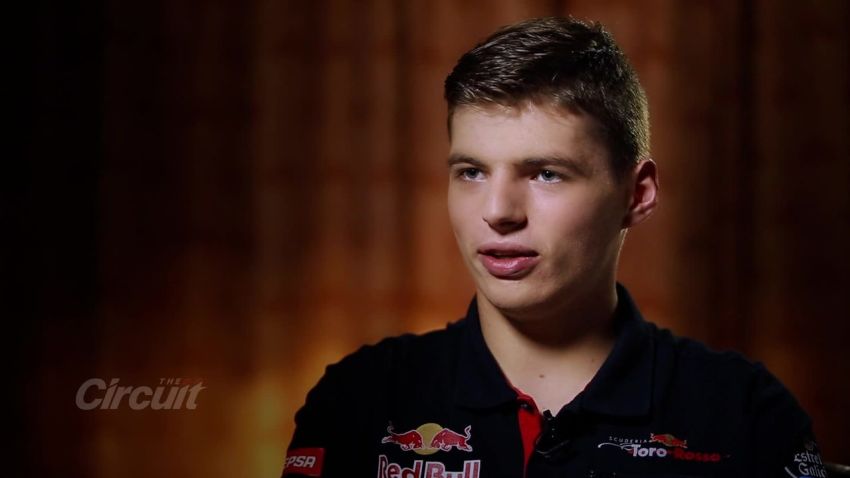 The youngest driver in F1
The teenager's triumph in Spain capped a meteoric rise, which saw Verstappen make his F1 debut with Toro Rosso at the tender age of 17 – before he could even legally drive a road car in the Netherlands – and then earn a promotion to Red Bull just 10 days before the Spanish GP.
There is no doubt about it, Verstappen is a game changer just like Cruyff.
"For every boy Johan Cruyff was and is a hero," Frank Woestenburg, who writes for Dutch newspaper De Telegraaf, told CNN.
"For a lot of young kids Verstappen is the new hero. The expectation around him and his impact in the Netherlands is also sky high, and so in that sense he is the new Cruyff.
"You don't need to use his last name, people know who he is – Max is Max."
Football has traditionally been the Netherlands' biggest sporting export. The national team has reached soccer's World Cup final three times, most famously in 1974 when Cruyff led them to the final with his stylish brand of football.
But with Dutch football in the doldrums – the national side has not qualified for the 2016 European Championships – Verstappen has emerged as a Dutch driving force, putting the European nation on the map as its first F1 race-winner.
"We have had [footballers] Robin van Persie, Arjen Robben in recent times but Max has already passed them," explained Ivo Op Den Camp, a reporter for the Limburg Media Group.
"He is front-page news and I can tell you that when we make a story it is an obligation to put the name Verstappen in it because then you know it will hit the charts."
It was hard to miss the growing gang of Verstappen supporters who had made the short trip from the Netherlands to the Circuit de Catalunya just outside Barcelona as F1 returned to its European heartlands for the first time this season.
The sport's 1996 world champion, Damon Hill, tweeted over the weekend that Verstappen's stellar rise is similar to that of F1's record-breaking superstar Michael Schumacher, and the teenager's fans are already sensing they could be witnessing the rise of a future world champion.
"They are already thinking about that," Dutch journalist Louis Dekker added. "After hearing he had been promoted to Red Bull, hundreds of extra people have come to Spain from the Netherlands to see the race."
Dekker believes it is still too soon to say whether Verstappen can fill the void left in Dutch sport by Cruyff, who died in Barcelona on March 24 after a battle with lung cancer.
But perhaps a little of the Cruyff magic may have been passed on to Verstappen, however, as the two met days before the football great's death.
"They met during winter testing in Barcelona," explained Dekker. "It was 20 days before Johann died. He was here [at the track] and they had a chat with each other."
Woestenburg added: "Max was very impressed by him."
There is a joke in motorsport circles that Cruyff wasn't even a driver but he still had a turn named after him.
If Verstappen has been inspired by the legendary footballer then the teenager has a very serious chance indeed of becoming not only the biggest name in the Netherlands but in F1 too.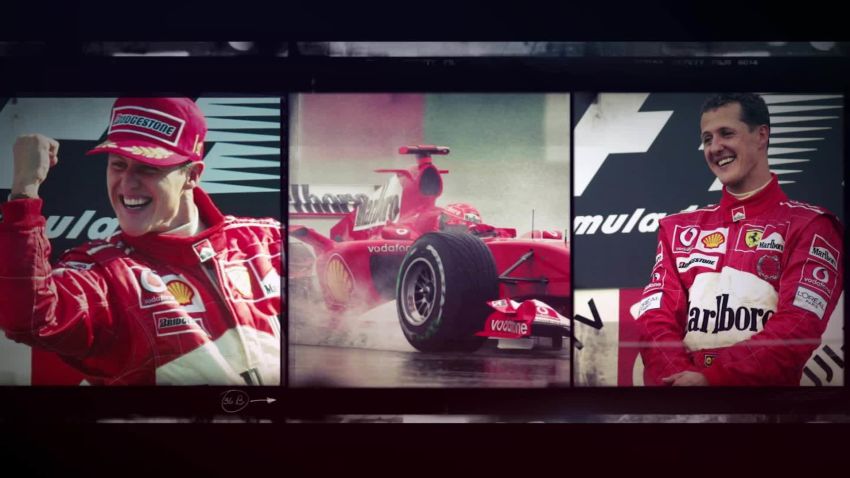 Schumacher's 'strength' can help him recover