There were 66 on board. Middle Easterners, Europeans and Canadians. Adults and children.
Until it has informed all family members, EgyptAir says it won't release the names of those who were on the plane.
Here's what we know so far of those aboard the Airbus when it crashed Thursday into the Mediterranean Sea on its way from Paris to Cairo.
They included 30 Egyptians, 15 French and two Canadians, as well as one person from the following countries: Algeria, Belgium, Chad, Iraq, Kuwait, Portugal, Saudi Arabia and Sudan. A British national on board the flight also has citizenship in Australia and Egypt.
The crew
Ten people made up the crew.
Mohamed Said Shoukair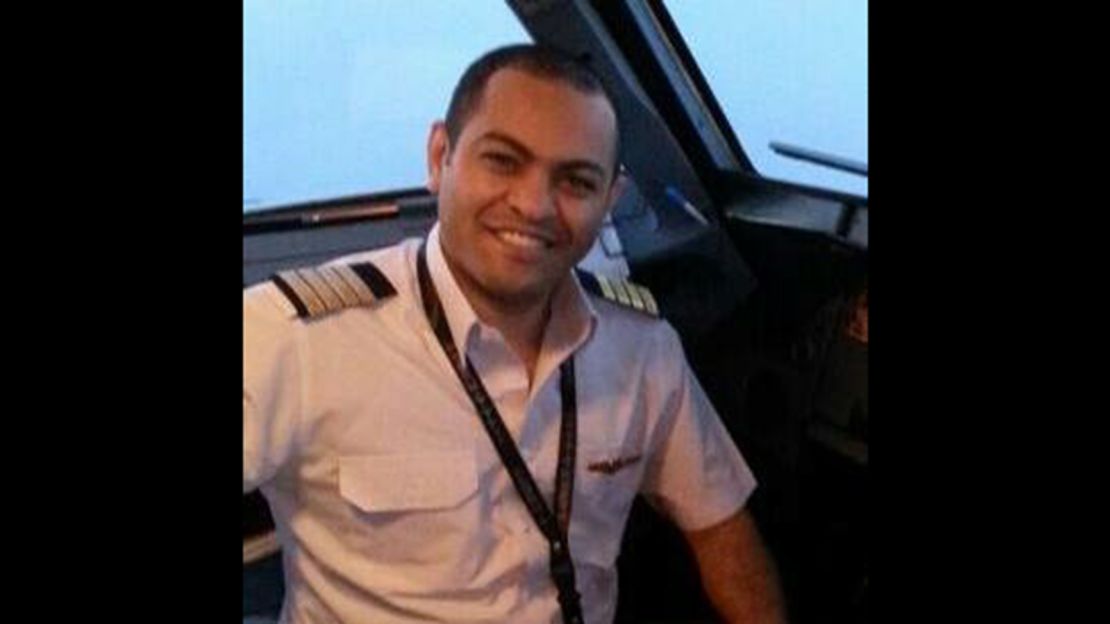 Shoukair, the plane's pilot, had 6,275 flying hours under his belt. And his family hoped that career was only the beginning.
"He had ambitions and dreams," uncle Shehab Shoukair said. "We thought he would one day be a member of Parliament."
As mourners paid condolences to the pilot's family at a Cairo mosque Sunday, loved ones described the 36-year-old as the family comedian, a role model and someone who brought people together.
His last conversation with officials on the ground was described by Greek air traffic control as light-hearted.
"Everything for Mohamed, he liked to translate to a funny thing. He didn't like to complicate issues," the pilot's cousin, Sameh Shoukair, told CNN. "It's the type of life he liked to have."
But when it came to flying, he was serious.
Sameh Shoukair, a 51-year-old engineer, said he got teenage Mohamed his first laptop so he could install a flight simulator. From then on, he was hooked, his family said.
"He's a very well-trained, highly disciplined captain," EgyptAir Vice Chairman Ahmed Adel said shortly after Flight 804's disappearance.
The captain's flying experience included 2,101 hours on the A320 – the aircraft model used for the flight.
His Facebook page says he'd been with EgyptAir since 2004 and lived in Cairo.
"He loved to be a pilot. It was a major part of his life," Sameh Shoukair said. "He loved to be in EgyptAir."
Days before the crash, the pilot bought a piece of land, where he planned to build a house. His cousin had been pushing him to get married and arranged a blind date for him the day of the crash.
"We saw him as our child," Sameh Shoukair said. "It's difficult to now talk about him as dead."
Authorities say it's too soon to tell what caused the crash. But Saied Shoukair, the pilot's father, had harsh words for whoever's responsible.
"Whoever took away my only son," he said, "may God take the light of their eyes."
Mohamed Mamdouh Ahmed Assem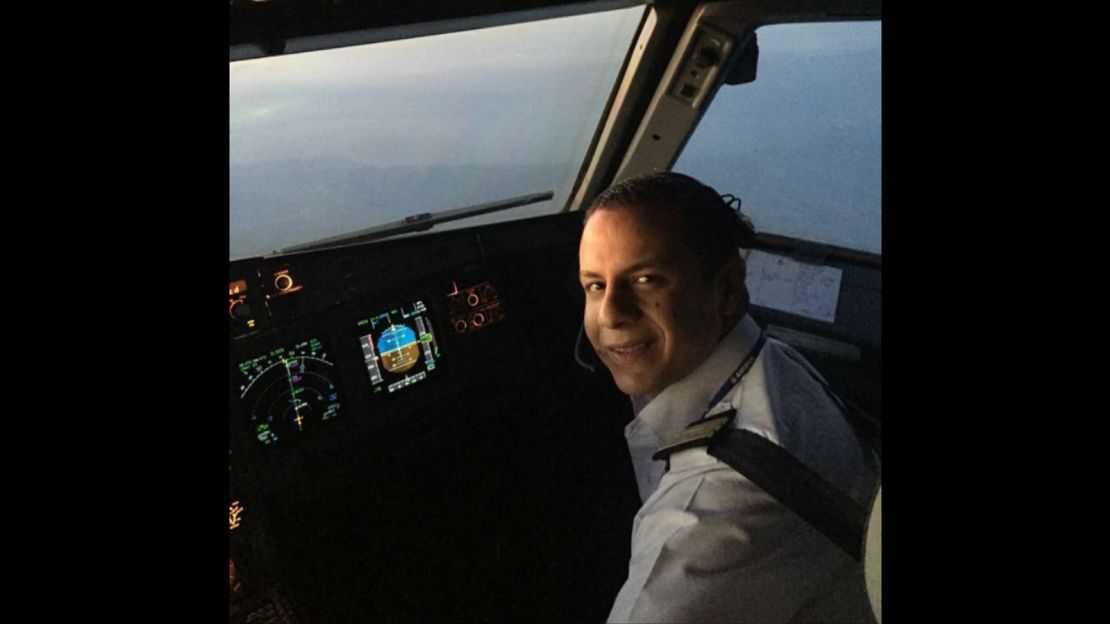 Assem, 24, was the first officer on EgyptAir Flight 804, according to an official close to the investigation and a security source. He lived in Cairo.
By Thursday evening, his Facebook account had been turned into a memorial page, and some of his friends had changed their profile picture to images of him. On Friday, friends and family gathered at a Cairo mosque to mourn him.
His uncles said he was a good man, engaged to be married soon, and are angry that some have implied the pilots were at fault considering plane came out of Paris.
Assem has 2,766 flying hours under his belt.
Mirvat Zakaria Zaki Mohamed
Mohamed was the purser, or head flight attendant of EgyptAir Flight 804, according to an official close to the investigation and a security source.
Yara Hani Farag Tawfiq
Friends of 25-year-old Tawfiq, a flight attendant aboard EgyptAir 804, arrived at a service for her Saturday dressed in white rather than the traditional black.
"She never got to be a bride, so she is a bride now in heaven. This is not her funeral, it is her wedding for a whole afterlife of happiness," her friend of a decade, Sandy Makram, told CNN through tears.
The EgyptAir crew member of more than two years was described as a bright and bubbly women who loved her job and considered her colleagues to be family.