Story highlights
Obama dismisses suggestions lifting of ban aimed at countering China's influence
Advocates say Obama should have pressured Vietnam more on human rights record
President Barack Obama announced Monday that the United States is fully lifting a decades-long ban on the sale of military equipment to Vietnam.
In a joint news conference in Hanoi with Vietnamese President Tran Dai Quang, Obama said that the removal of the ban on lethal weapons was part of a deeper defense cooperation with the country and dismissed suggestions it was aimed at countering China's growing strength in the region.
Instead, it was the desire to continue normalizing relations between the United States and Vietnam and to do away with a ban "based on ideological division between our two countries," he said.
The Vietnam War ended in April 1975 with the fall of Saigon – now called Ho Chi Minh City – after the United States withdrew combat forces and the North Vietnamese launched a massive offensive to reunite their homeland under communism.
While Vietnam and China are neighbors that share a communist ideology, China has aggressively claimed territory in the South China Sea, irking Vietnam and other Southeast Asian neighbors and also raising concerns internationally.
In a recent and provocative show of force, China flew two jets close to U.S. aircraft stationed in airspace above the disputed region.
At a press briefing Monday by China's Ministry of Foreign Affairs, ministry spokeswoman Hua Chunying said that it was appropriate for the ban to be lifted.
"(The) arms sales ban was a product of the Cold War and should no longer exist," she told reporters. "We hope the lifting of all such bans will benefit regional peace and development. And we are happy to see the United States and Vietnam develop normal cooperative relations."
Vietnam fisherman on the front lines of South China Sea fray
'Developing strategic partnership'
Nguyen Ngoc Truong, president of Vietnam's Center for Strategic Studies and International Development, hailed the move as an important symbolic development between the two countries.
"This is very good news, it is of great importance for Vietnam," he told CNN. "It does not mean Vietnam will be (a) very big buyer of American weapons straight away, but (it) is important in the future. The symbolism is more important."
He said China would be watching the "developing strategic partnership" between the United States and Vietnam closely – and said he expected it to contribute to peace and stability in the region.
"China should think twice over anything they can do to Vietnam or the South China Sea," he said. "They should get the message."
Human rights concerns
Obama defended the decision to lift the arms ban despite Vietnam's dismal record on human rights – involving the jailing of dissidents and stalled political reforms – saying sales would be evaluated on a "case-by-case" basis.
However, Human Rights Watch Executive Director Kenneth Roth said via Twitter that Obama was opting to "arm Vietnam as (an) anti-China ally rather than care about its ongoing repression."
Phil Robertson, deputy director of Human Rights Watch's Asia division, said that Washington had squandered a key tool to pressure Vietnam to improve its human rights record.
"In one fell swoop, President Obama has jettisoned what remained of U.S. leverage to improve human rights in Vietnam – and basically gotten nothing for it," he said.
"President Obama just gave Vietnam a reward that they don't deserve."
In 2014, the United States eased restrictions of an arms ban that originally instated during the Vietnam War.
Obama also thanked Vietnam for its continued aid in addressing what he called "the painful legacy of war," referring to attempts to locate veterans missing in action, the removal of landmines and the cleaning up of Agent Orange.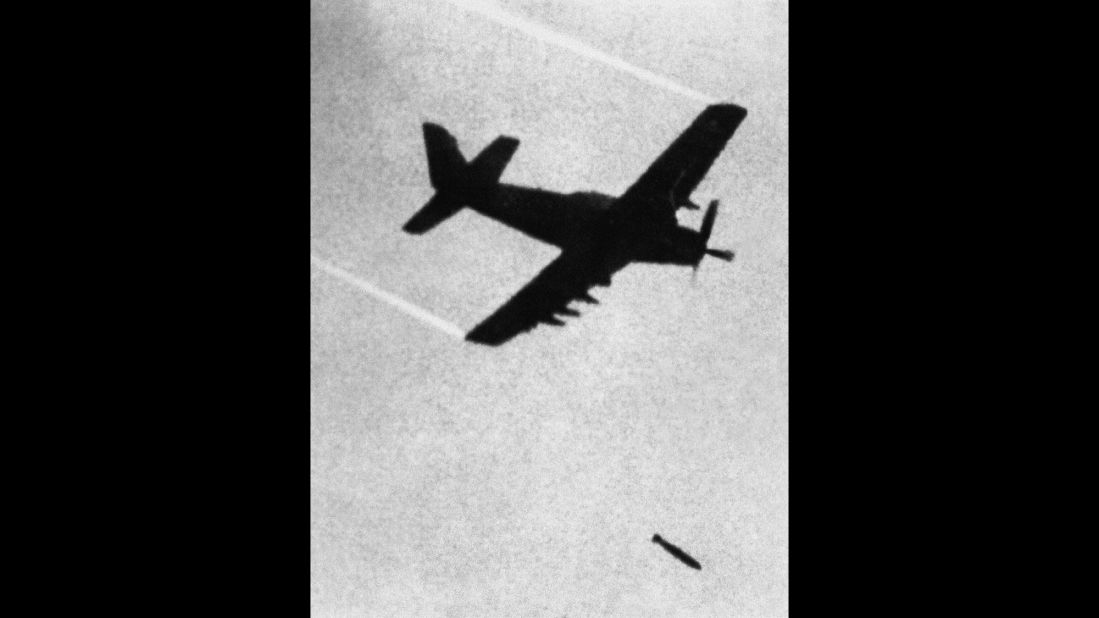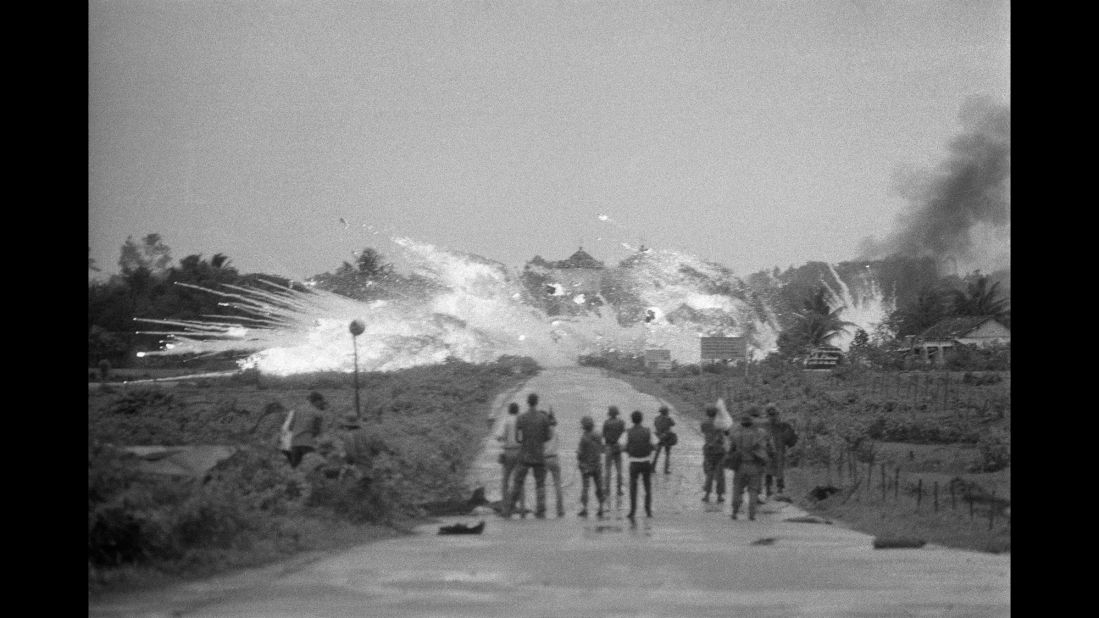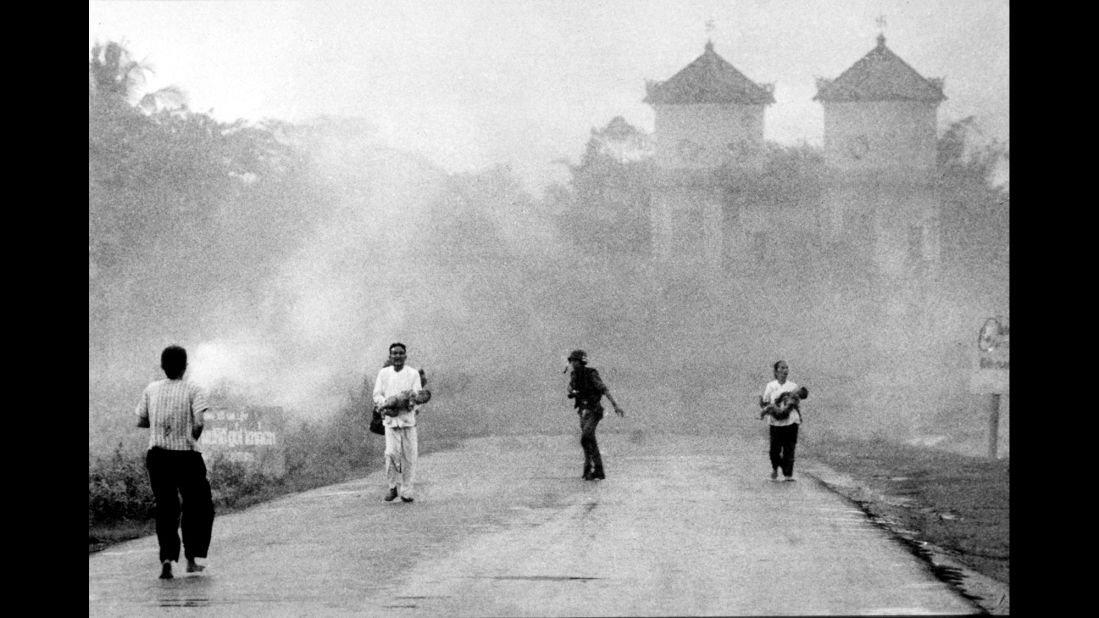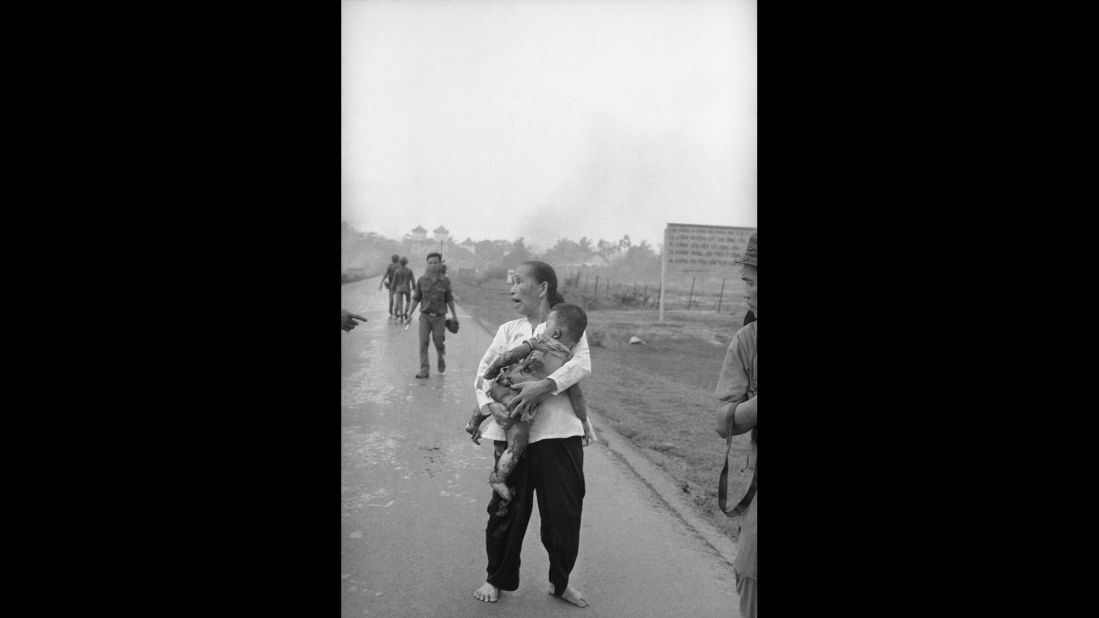 Vietnam napalm attack
'Symbol of renewed ties'
Earlier Monday, the two leaders shook hands in front of a large bronze bust of Vietnamese communist revolutionary leader Ho Chi Minh inside the Presidential Palace.
"We've come here as a symbol of the renewed ties we have made over the last several decades and the comprehensive partnership we have created over the course of my presidency," Obama said.
Vietnam: From enemy to partner
Obama is on a weeklong trip to Asia to boost economic and security cooperation in the region and is expected to head south to Ho Chi Minh City before traveling to Japan.
President Bill Clinton reopened diplomatic ties with Vietnam in 1995 and in 2000 became the first president to travel there since the evacuation of U.S. civilian and military personnel 25 years earlier.