Editor's Note: Rep. Darrell Issa is the U.S. representative for California's 49th Congressional District and a senior member of the House Judiciary Committee. The opinions expressed in this commentary are his.
Story highlights
Rep. Darrell Issa: Latest wave of TSA dysfunction not a surprise
It's time to privatize airport security screening for more efficiency, he says
Travelers at America's second busiest airport became some of America's busiest tweeters when security lines at Chicago's O'Hare International caused some 450 passengers to miss their flights recently, stranding them in the airport and forcing dozens to sleep on cots in line overnight. Angry passengers took to Twitter, posting photos of marathon security lines on social media with the hashtag #IHateTheWait.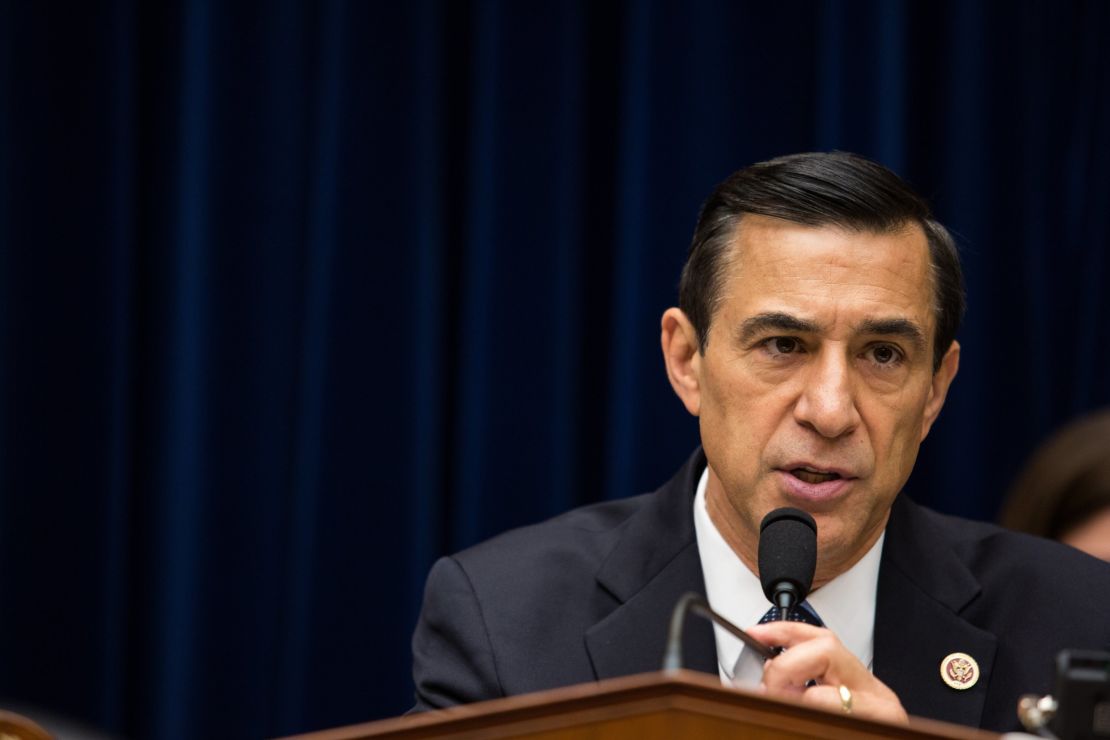 These firestorms online and in the media have brought new attention to our broken airport security system, a problem that has been slowly growing for years. But if we really "hate the wait" and want to fix it, the solution couldn't be any simpler: let's get the TSA out of the airport screening business altogether.
The idea of privatizing airport security isn't a new one. Look no further than Canada and almost every single European country, which all use private airport screeners. The U.S. did, too – before we decided to nationalize airport security in the wake of 9/11. Certainly quick action was called for then, but our government-run screening program hasn't lived up to the level of service or security we had hoped for.
TSA Administrator: Open to privatization
Last year, an internal investigation revealed that undercover agents were able to sneak mock explosives or banned weapons through the agency's security checkpoints a whopping 95% of the time. And in the real world, the results with actual air travelers were similar. Since 2001, the TSA has suffered more than 25,000 security breaches (an average of over 200 per month) where passengers were able either to gain access to restricted areas of an airport or get items on board without proper examination.
The worst part is that those are just the errors we know about. The real number of breaches is likely much higher.
Taken together, these reports prove what many of us have suspected all along. The Transportation Security Administration's screening procedures project only the illusion of increased safety — in reality, they provide little protection.
Persistent vigilance is necessary to thwart terrorist attacks, but when taxpayers are forced to spend billions on a program that fails 95% of the time, it's clear that something has to change, and fast.
The agency's latest budget gives it $7.4 billion to run its airport security program. The result? Warehouses full of abandoned screening equipment, poor detection rates, and growing lines of frustrated travelers.
TSA's defenders point to budget cuts and staff layoffs to justify the agency's poor performance, but if declining budgets are the cause of our problems, then airport security privatization just might be a perfect solution to help the TSA do more, with less.
A number of case studies show that private screeners are not only more efficient at their jobs, allowing them to screen more passengers in less time, but are also better at detecting threats.
DHS has 'aggressive' plan to decrease wait times
Under the TSA's "Screening Partnership Program," 22 airports have been allowed to contract with private companies to administer airport screening operations. Numerous studies of those programs, including analysis from the Government Accountability Office and a leaked classified internal report uncovered by USA Today, offer ample evidence that private security screeners are much better able to detect dangerous objects, including explosives and weapons, than their government-employed counterparts.
Private screeners are also shown to process passengers more efficiently, too, meaning faster-moving lines and more taxpayer savings. In fact, research from the House Committee on Transportation and Infrastructure found potential savings of $1 billion over five years if just our top 35 busiest airports operated as efficiently as the private screeners at San Francisco's airport do.
The report also showed that private screeners processed an average of 65% more passengers per employee, thanks in large part to higher employee retention rates and better morale — in stark contrast with the TSA, which has, for years, been dogged by complaints of low morale and a culture of complacency.
Expanding the private screening program, if not privatizing the airport security business entirely, would go a long way to helping improve the experience fliers face at our nation's airports. The TSA, of course, could still exist to set standards and oversee quality control for the companies administering security, but we could do away with the long lines and endless sea of "suitcase surgeons" in their iconic blue rubber gloves.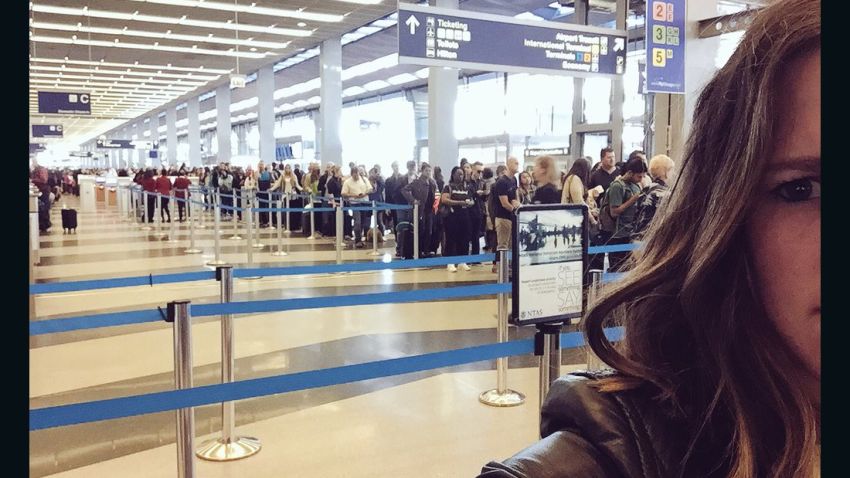 TSA security lines frustrate travelers
Ultimately, allowing private companies to take over administration of our airports' security, under the TSA's guidelines, would unleash the markets' power of innovation to improve customer service and undo years of bureaucracy that has squandered billions of dollars dedicated to airport security and done much to make traveling more miserable.
No system will completely eliminate the problems we face when it comes to transportation security, but we can surpass the low bar set by the TSA. By opening up the system to competition and new ideas, we'll be able to undo some of the problems passengers have faced and make the skies friendly once again.
Join us on Facebook.com/CNNOpinion.
Read CNNOpinion's new Flipboard magazine.
Rep. Darrell Issa is the U.S. Representative for California's 49th Congressional District and a senior member of the House Judiciary Committee. The opinions expressed in this commentary are his.