Usually at this time of year, the Greek island of Lesbos would be bracing itself for a summer season of packed hotels and beaches.
Under blue Mediterranean skies, cruise ships would be offloading scores more visitors, sinking cash into the local economy.
Not this year.
Twelve months ago, Lesbos found itself at the center of the migrant crisis that has gripped much of Europe as families flee conflict in the Middle East and elsewhere.
News reports showed migrants packed into camps on the island, awaiting their fate. There were also scenes of violence amid clashes with authorities.
And subsequently, the visitors stopped coming.
But what is life like on the island now? Is it able to cope with its new arrivals? And should the tourists be staying away?
"We feel very safe here but it's sad to see tavernas we love completely empty," says Gill Greenhall from the UK.
Greenhall is a regular visitor each spring to Lesbos, which is home to 330 bird species and is the number one birdwatching site in Europe.
But this year, she's an exception.
Empty flights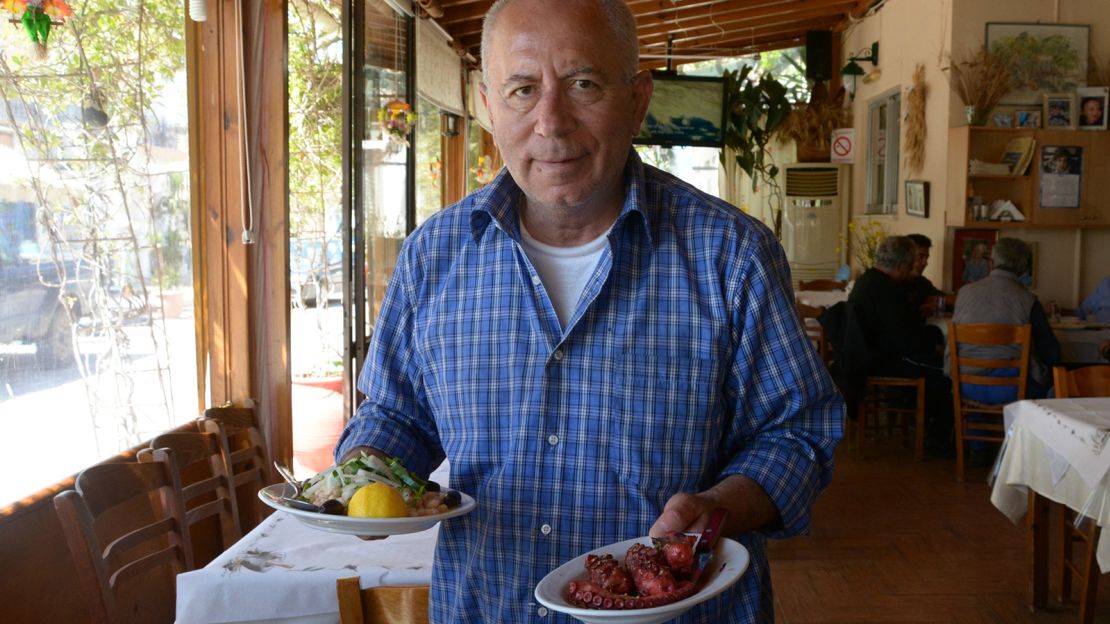 "The flight was half-empty on the way here – first time we saw that," says Greenhall. "We know the situation has put off people from coming but it shouldn't."
It's not just the birdwatchers.
According to the Regional Authority of the North Aegean Islands, 75% of international flights and 35% of domestic flights have been canceled so far in 2016.
MORE: Naxos: Lush Greek island delivers the good life
Most cruise ships have diverted from the island and some travel companies have stopped offering vacation packages altogether.
The Lesvos Hoteliers Association says room bookings are down 90%.
The arrival of the migrants came as Greece was still reeling from a painful financial crisis that nearly saw it go crashing out of Europe's single currency eurozone.
"People fleeing from war met people suffering from a socio-economic crisis," says Maria Kaplanelli, who manages the Pagotelli ice cream shop and the Natura Guesthouse in the village of Skala Kallonis with her husband Yiorgos Eleftheriou.
What could've been a year-long disaster, however, seems to have brought out a sense of resilience, hospitality and understanding among islanders, she says.
"There could've been a conflict, but there was no conflict. That was the magic of it.
"It was shocking, a situation above us all. As an island we helped, we evolved and we overcame. We can't be anything but positive to move on."
Sense of pride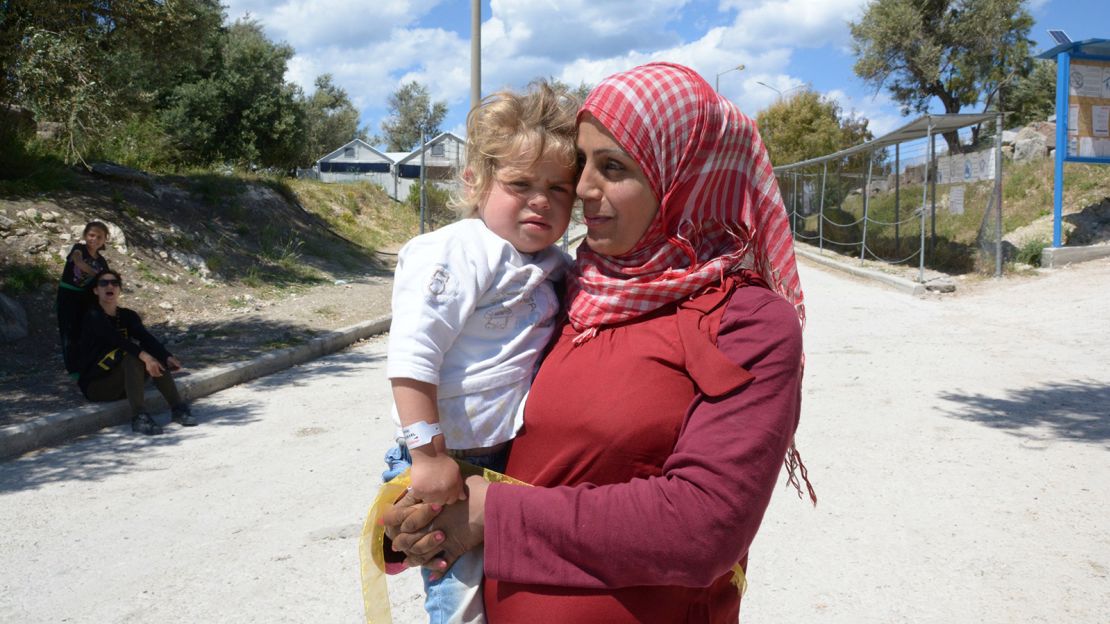 "Last year refugees walked for hours in the heat," says Eleftheriou as he drives on an empty country road lined with lush olive trees and a sweeping seaside view.
"Islanders tried to assist before there was help from abroad by offering water, giving rides, shelter and food.
"I am proud that our hands were outstretched to welcome them."
Kaplanelli says that since the island now has the infrastructure it needs to help the migrants, locals are now figuring out how they can win back tourists.
"Now, for us as business owners, it's a matter of getting organized," she adds.
She and other members of the Molyvos Tourism Association, a private business group formed in the face of the economic crisis to promote Lesbos as a tourist destination, organized a group of Greece-based writers from Travel Bloggers Greece to tour Lesbos.
MORE: Which Greek island should you go to?
"I was curious to see the situation with my own eyes, because the idea out there is that tourists don't want to be here," says Chrysoula Manika, one of the bloggers, from Greece.
"I find the shores sparkling, no boats or life jackets," she adds.
"Now that I'm here, I can say Lesbos is one of my favorite Greek islands because of the incredible landscapes. So, it's even more disappointing to know travel companies are still pulling out."
Celebrity visitors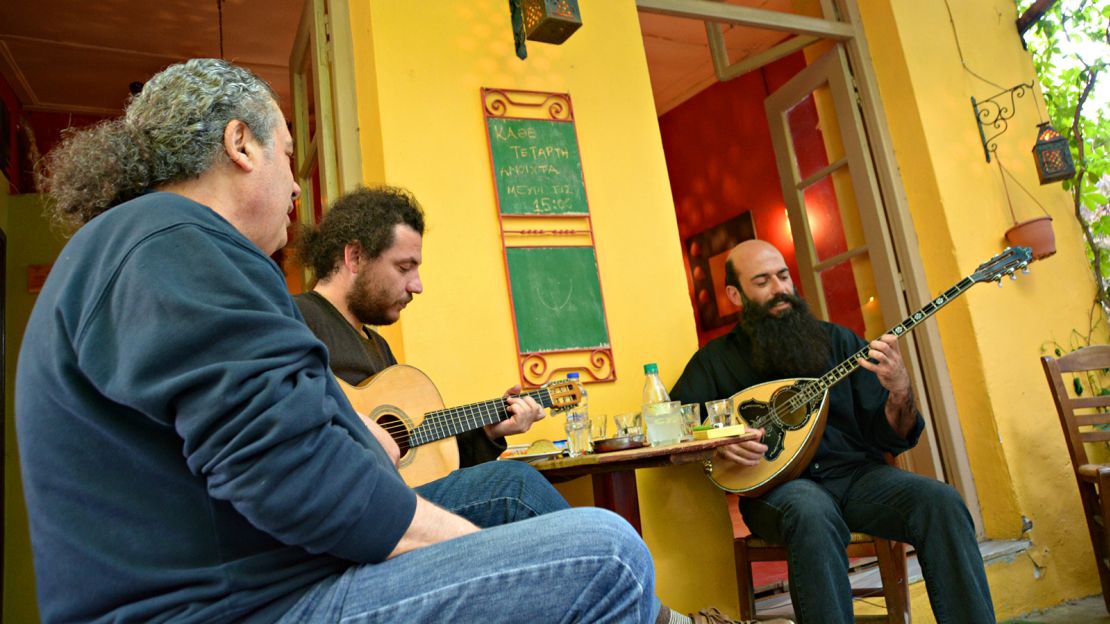 Following a recent deal between Turkey and the EU that restricted migration routes, refugee arrivals dropped dramatically.
Now, Lesbos's 90,000 residents, tipped to be nominated for a Nobel Peace Prize for their humanitarian efforts, are settling into a new normalcy.
Many public buses now carry bilingual Greek and Arabic signage.
They're surrounded by NGO workers from around the world instead of international tourists.
Recently, headliners like Angelina Jolie, the Pope and Queen Rania of Jordan paid short visits to the capital's refugee camp, a guarded property in the port of Mytilene lined with small trailer homes.
MORE: And the world's best island is …
Despite Lesbos's achievements, Anastasios M. Perimenis, general manager for local development company ETAL, says it's too late for this summer's tourism season.
"People may say it's sad that Lesbos is in a sense being punished because we are losing tourists in the aftermath of our humanitarian efforts.
"The reality is that people go on holiday to avoid hardships and everyday life."
Perimenis says this Lesbos needs to come up with a new tourism plan.
"What we've been through as an island has shown we can work together to do more," he says.
'Beautiful destination'
Through increased collaboration he says the goal is to attract "visitors" rather than "tourists."
Visitors, he says, seek authentic cultural and gastronomic experiences rather than low-cost flights and cheap hotel stays.
"With 30 charter flights per month it's enough to offer a room, the sea, the bars and sun.
"Without those flights Lesbos must think beyond, offering options to attract those who want to hike through the chestnut forest, learn about the petrified forest, discover local gastronomy and ouzo culture, walk the castle walls of our island and explore the villages.
"This is the opportunity for Lesbos."
Kaplanelli and Eleftheriou realize there aren't any short-term solutions to bring tourists back, a dilemma which continues to hit at their own livelihoods and for so many more on the island.
"All we can say is that Lesbos is completely different from one year ago, on many levels. But it's always been a beautiful destination and always will be.
"We understand the perception out there, so for every traveler that decides to be with us this summer, it will be appreciated greatly," says Kaplanelli.
"To him or her I would simply say thank you. I know you'd have a great time."
MORE: Migrant drownings rise by a third this year on Mediterranean, U.N. says
Marissa Tejada is an author, travel writer and freelance journalist based in Athens, Greece. She tweets at @tejadamarissa