Story highlights
Corruption and security failures found in Malaysia's immigration department
May have allowed terror suspects to pass through customs
Corruption, mismanagement and failure to adhere to standard security procedures have compromised Malaysia's Immigration Department, leaving the country exposed to terrorists and human trafficking.
Earlier this month, local authorities swooped on a suspected human trafficking ring which had allegedly been sending illegal Sri Lankan migrants to Geneva.
The traffickers are suspected to have been sabotaging immigration computer systems since 2010, deliberately crashing them to allow people to bypass computerized checks, including facial recognition technology, and enter the country.
Terror risk
Police initially arrested 19 people in the trafficking ring, including two immigration officers. Further investigations led to the sacking, suspensions and transfers of 100 immigration personnel.
Peter Chalk, adjunct political scientist for the RAND Corporation, told CNN that this incident could have potentially compromised Malaysia's internal security environment.
"Around 130 (Malaysian) nationals are thought to have traveled to Syria and Iraq to fight with either ISIS or Jabhat al-Nusra. Identifying those seeking to return to the country would be difficult without facial recognition technology."
Chalk said Malaysia has for the most part been credited with having an effective internal security regime through its Prevention of Terrorism Act, but that this incident has changed things.
"If it is now discovered that this has been compromised through corruption it could seriously undermine the credibility of the state's general counter terrorism capability, particularly in light of recent revelations that members of the armed forces are known to have been co-opted by ISIS ideology," he said. Chalk was referring to a revelation in Malaysia's Parliament in April, by the country's deputy defence minister, that 70 army personnel had been found to be involved with ISIS.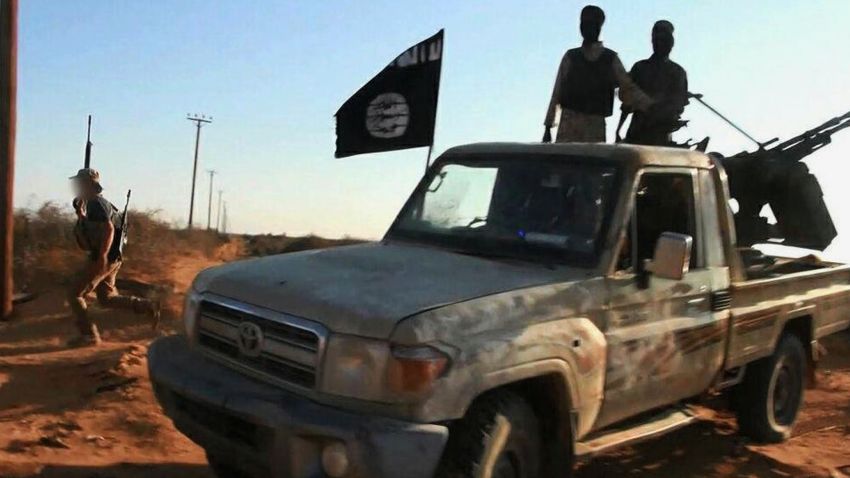 Report: Number of ISIS foreign fighters increases
The breach is worrying the country's government, with Deputy Minister for Home Affairs Nur Jazlan Mohamed describing it as "dangerous".
"Even if it is just one person, it is already a danger to the country but if you let in two or three terrorists, they can create havoc," Nur Jazlan told local newspaper The Malay Mail.
However, Fred Burton, chief security officer for Stratfor, was slightly more pragmatic.
"Terrorists and criminal actors may have taken advantage of the window of opportunity to move in and out of Malaysia but on a practical level, it is tough enough to keep tabs on suspects when systems are 100%. Insider threats and due diligence of employees is a daunting challenge.
"No agency is immune to corruption or insider threats, and ferreting out the problems ahead of time is the challenge. I would also envision an uptick in counter-intelligence efforts focusing on staff and employees."
Immigration scandals
Despite Malaysia touting itself internationally as an inclusive, progressive Muslim-majority nation, the country's security services have been grappling with a rise in extreme Islamist ideology, influenced by ISIS and its attempts to recruit people to its cause.
Malaysia has so far detained approximately 160 nationals on suspicion of ISIS links, including a senior air force technician responsible for the safety of VIP flights and an auxiliary police officer who handled screening for explosives at Kuala Lumpur International Airport. At least 19 more Malaysians are known to have been killed in the fighting in Iraq and Syria, some as suicide bombers.
The scandal adds to a string of recent public immigration embarrassments for Malaysia, in addition to numerous arrests of suspected ISIS sympathizers within its own security apparatus and civil service.
During the investigation into the March 2014 disappearance of Malaysia Airlines Flight MH370, it was revealed that two of the passengers were Iranian migrants traveling on stolen European passports.
They had apparently flown to Malaysia on their Iranian passports and then used the stolen documents to try to migrate and settle in Europe.
In May 2015, Thai police discovered a suspected transit camp for illegal immigrants on its southern border with Malaysia. There, they found a survivor and 32 shallow graves. Shortly thereafter, Malaysian police found similar transit camps along the border in its northern state of Perlis, in which there were upwards of 130 shallow graves, and evidence that migrants had been held in wooden and barbed wire cages.
In July 2015 and despite the scandals, the U.S. State Department upgraded Malaysia from Tier 3 to Tier 2 on its annual Trafficking in Persons Report so that, according to a Reuters report, President Barack Obama could push through the Trans-Pacific Partnership agreement. Apparently, keeping Malaysia in Tier 3 could have potentially nixed the entire deal.