Story highlights
E-bikes replace gasoline with battery power
Electric bikes can help curb urban pollution
'World's first' 3-D printed bike is electric
If you're looking for a clean getaway this summer then an e-bike could be right up your street.
With urban air pollution rising at "an alarming rate," according to a recent World Health Organization report, it might be time to ditch the car and do your bit for your city's smog-infested sidewalks.
If the thought of old-fashioned pedal power leaves you gasping, then why not let an electric motorcycle take the strain out of your commute – there are plenty to choose from…
'World's first' 3-D printed bike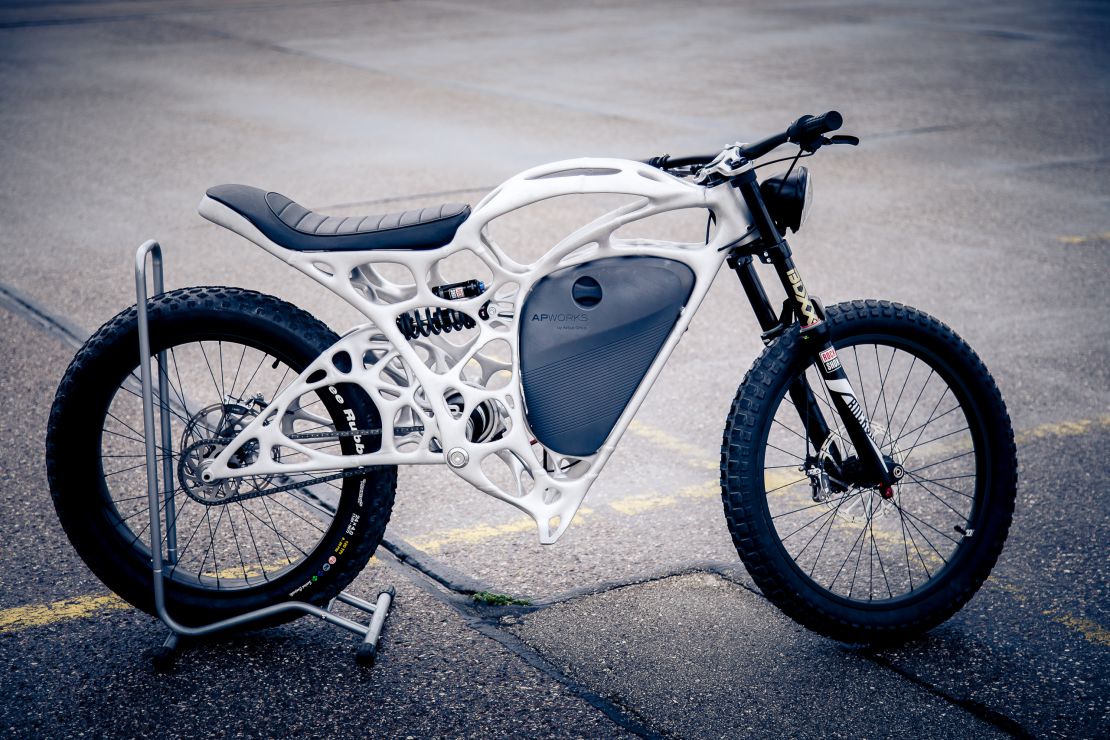 With an exoskeleton frame weighing in at just six kilograms, the 'Light Rider' is the world's first 3-D printed motorcycle, according to its creators AP Works — a subsidiary of aircraft manufacturer Airbus.
"The complex and branched hollow structure couldn't have been produced using conventional production technologies such as milling or welding," said Joachim Zettler, CEO of Airbus APWorks in a statement.
MORE: 'Magnum' Ferrari's green makeover
"Advances in additive layer manufacturing have allowed us to realize the bionic design we envisioned for the motorcycle without having to make any major changes …"
The two-wheeler is fitted with a six kilowatt electric motor and has a top speed of 80 kph (50 mph) and weighs 35 kilos, making it 30% lighter than conventionally manufactured motorcycles, according to AP Works.
A limited production run of 50 is planned with a hefty price tag of €50,000 ($57,000) per bike.
From MoMA to 'Motorman'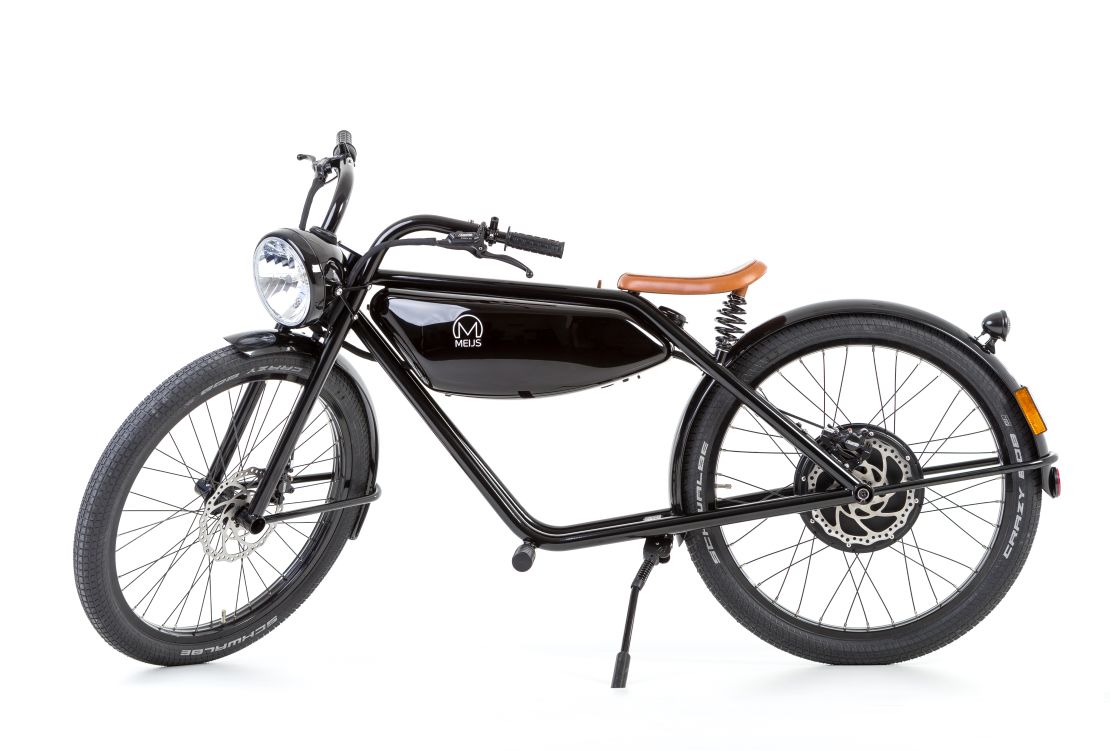 As a product designer with more than 20 years experience, Ronald Meijs was more used to making things that would go in your home rather than on the road.
The Dutchman, whose award-winning work has been displayed by New York's Museum of Modern Art, no less, started working on the Motorman five years ago. His goal? To create "something simple and as realistic as possible" that would help tackle city pollution.
The result is a lightweight (45 kilos) e-bike with a maximum speed of 45 kph (28 mph) and a range of 50-65 kilometers (30-40 miles).
MORE: The perfect formula for Gen Y?
"The most pleasing aspect of the design is its transparency," says Meijs. "What you see is what you get. There's no hidden mechanics or transmissions. You can see through it.
"At the moment it is a completely handcrafted product and it takes about two days from start to finish to build."
Retailing at €5,950 ($6,750) Meijs has sold around 200 to date in Europe and plans to start selling the Motorman in the U.S. later this year.
Cruising into the future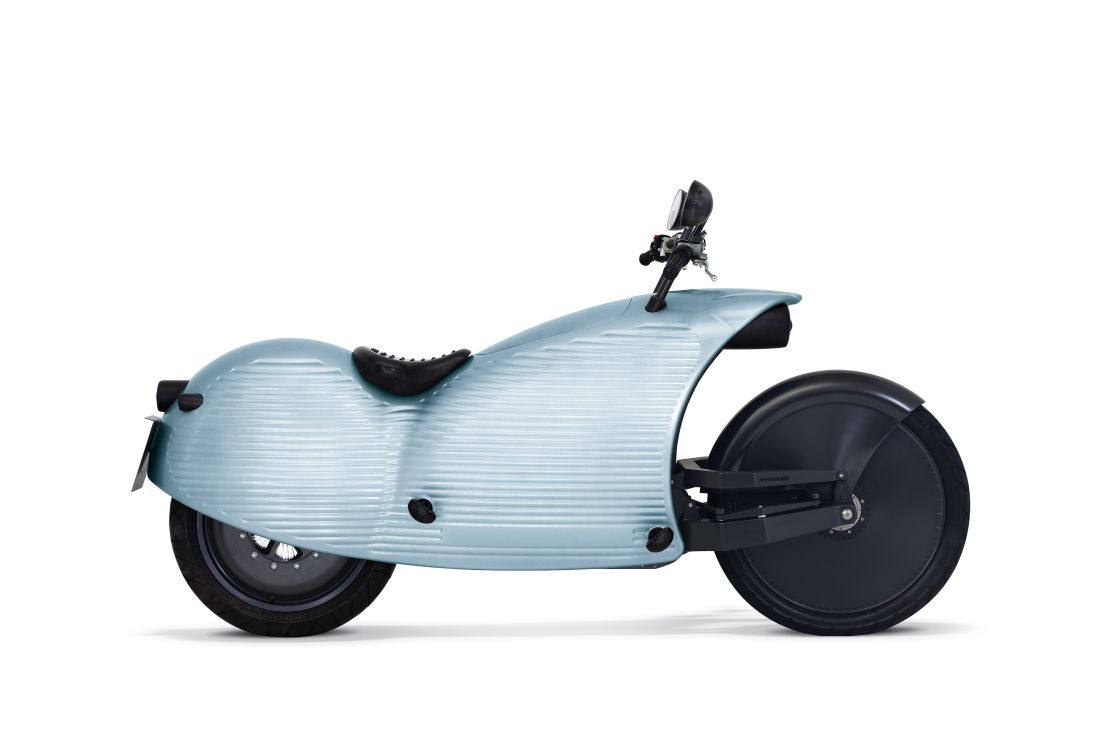 Looking like it's ridden straight out of the pages of a futuristic comic book, the Johammer J1 is an e-bike that has the looks and, with a range of 125 miles (200 kilometers), also goes the distance.
Its Austrian creator, Johann Hammerschmid chose an unconventional design route for the J1, housing the electric motor and controller in the rear wheel, with the battery and shock absorbers tucked away under a sleek aluminum shell.
"It's very convenient (to ride) because you don't have to do anything with you feet – you do everything with your right hand," says Johammer's CFO Johannes Kaar.
"In the first 20 minutes people are curious – it's quite different from traditional motorcycle steering but you get used to it very fast."
Currently the J1 is only licensed for roads in Austria, Switzerland and Germany, with the company actively pursuing safety licenses for the rest of the European Union and then the U.S.
"We've have a lot of interest from California," Kaar says.
The price? €25,000 ($28,500).
MORE: Charging into wireless future?
A very modern 'Vintage'
If you fancy pedaling back in time while still looking ahead then Vintage Electric Bikes might meet all your future transport needs.
The "Tracker" (pictured) takes its design inspiration from the board-track motorcycles of the early 1900s, the California-based start-up says. Their other e-bike, the "Cruz" (see gallery) with its wide handlebars has a similarly nostalgic feel.
"The concept is creating electric vehicles that inspire people and have some passion behind them," says Vintage Electric CEO, Andrew Davidge.
"What we want to do with Vintage Electric bikes is create a beautiful product that will run and work years from now."
The bikes, which retail for a shade under $5,000, have a range of 35 miles and a top speed of 36 mph with power coming from a lithium battery which has an estimated service life of 30,000 miles.