Story highlights
China executed Nie Shubin in 1995 for a crime another man later confessed to
Nie's mother has fought for years to clear her son's name
More than two decades after a young Chinese man's execution, the country's supreme court on Wednesday informed his mother of a new trial, shining a spotlight on an old murder case viewed by many as a symbol of the fatal flaws in China's criminal justice system.
Calling the evidence for the conviction and sentencing in 1995 of 20-year-old Nie Shubin "unreliable and incomplete," the Supreme People's Court ordered the case to be retried "openly and fairly" - but did not give a trial date.
The court statement alluded to the biggest twist in the case: Another man later confessed to the crimes – raping and killing a woman – that Nie was executed for.
"Major questions exist in terms of when and how the defendant allegedly committed the crimes as well as how the victim died," it said. "The possibility that another person may have committed the crimes cannot be ruled out."
China remains the world's top executioner
A mother's fight for her son
"I'm very excited about the development," Zhang Huanzhi, Nie's 72-year-old mother, told CNN by phone Thursday. "I'll visit his grave soon to tell him that Mom's efforts all these years weren't in vain – and justice will prevail in your case."
When CNN last met Zhang in her small village in 2011, the farmer from Hebei Province was still fighting in earnest to exonerate her son, making countless journeys to the provincial capital of Shijiazhuang – some 320 kilometers (200 miles) southwest of Beijing.
"I bike to the closest bus stop and then take a two-hour ride to the provincial high court," said Zhang back then. "As long as I can still move, I'm not giving up."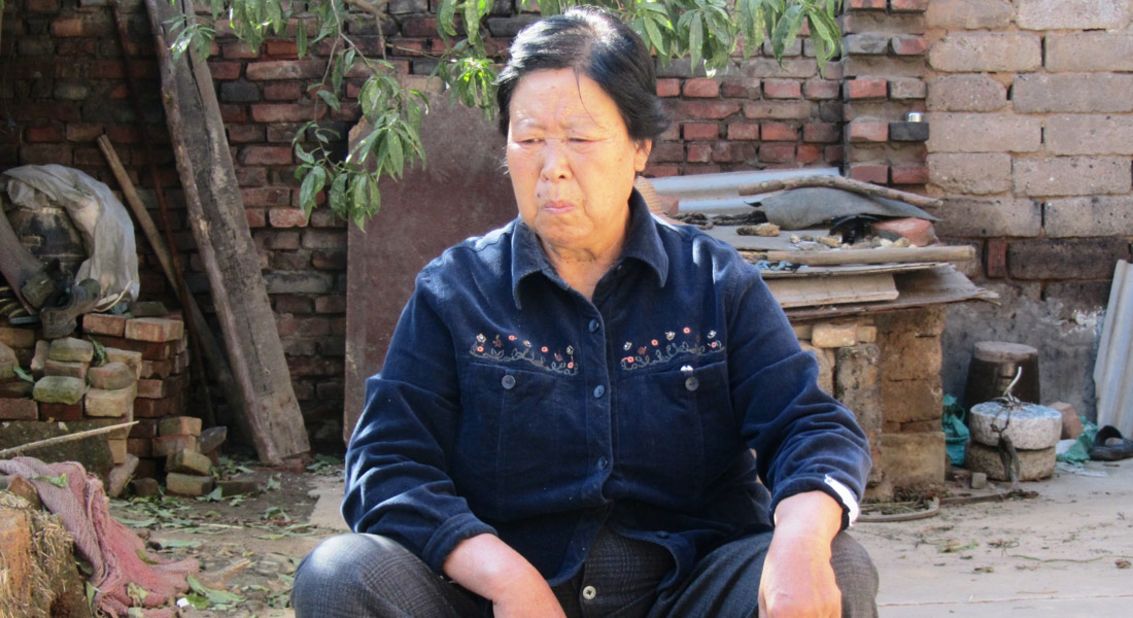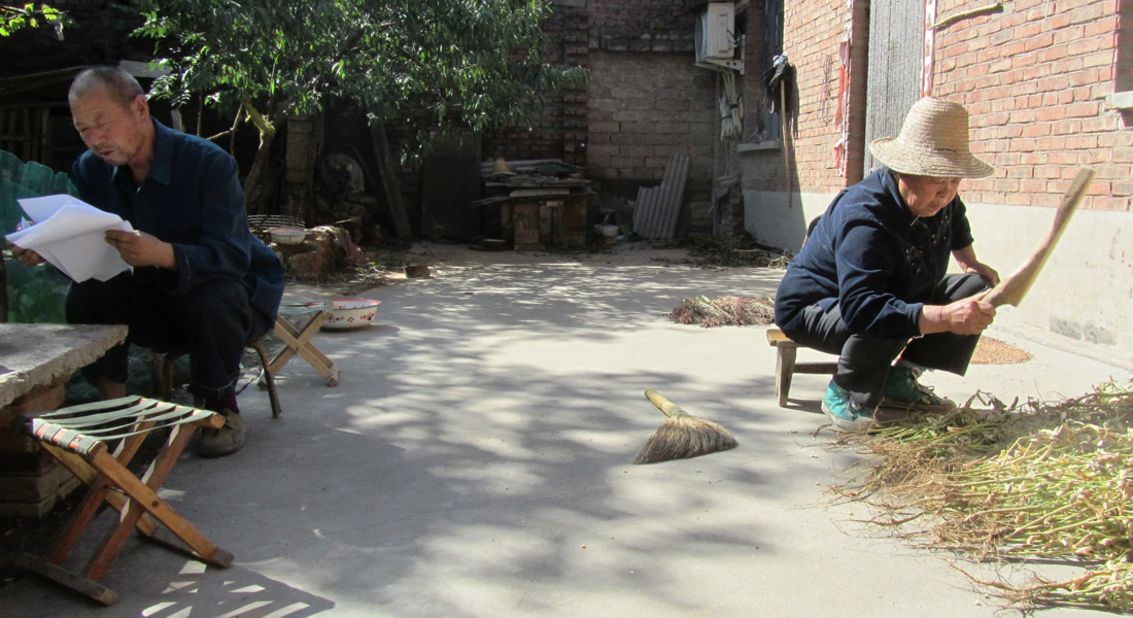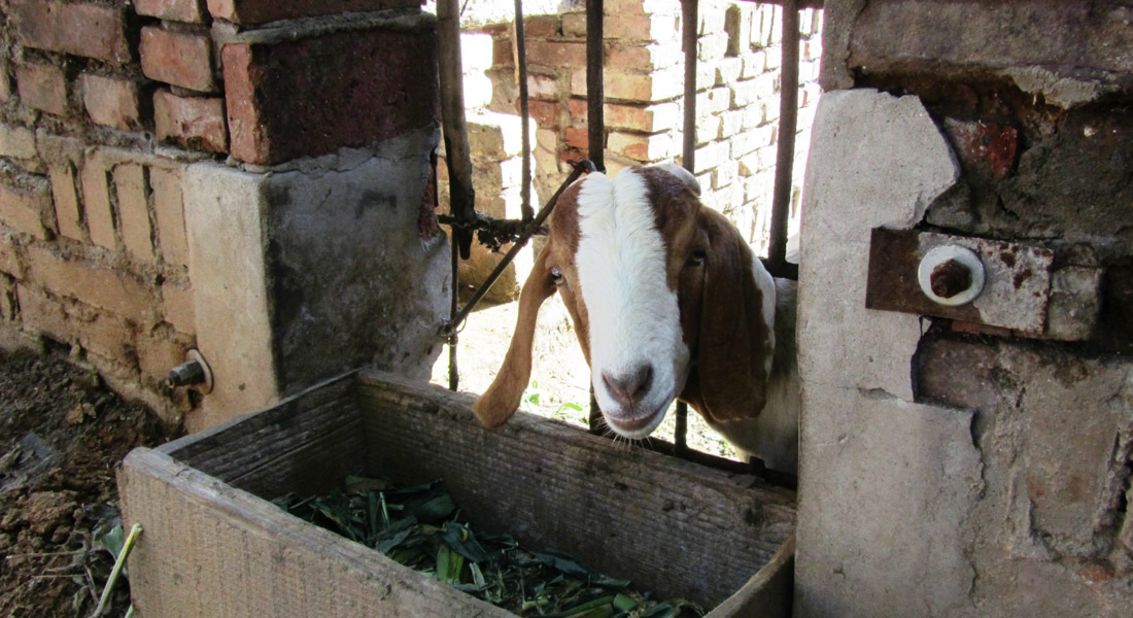 One woman's battle for justice
Abuse of power
Many have viewed Zhang's plight – and the case involving her only son – as an egregious example of widespread police torture, deficient due process and lax review of death sentences.
For years, Zhang kept hitting a wall and even the People's Daily – the official newspaper of the ruling Communist Party – ran a scathing commentary in September 2011 that asked: "In a case where someone was clearly wronged, why has it been so difficult to make it right?"
"Rehabilitation means little to the dead, but it means a lot to his surviving family and all other citizens," it said. "We can no longer afford to let Nie's case drag on."
Amnesty Intl.: Forced confessions rampant in China
Setback, then an appeal
Zhang was dealt with a blow in 2013 when the Hebei high court ruled that, despite his confession, a man named Wang Shujin was not the perpetrator in the Nie case.
Hopes were rekindled when the supreme court the following year ordered the high court in another province to review the case.
Zhang's lawyers were allowed to examine the case files last year, and said they discovered multiple forged signatures, and evidence of provincial authorities in Hebei pressuring Wang to recant his confession through mental and physical abuses.
Human rights advocate 'confesses' on state TV
China has long insisted it is ruled by law, stressing that its judicial system bans evidence obtained through torture and increasingly limits the death penalty.
Still, it executes more people than all other countries of the world combined. Human rights group Amnesty International estimates the figure – considered a state secret – to be in the thousands every year.
Many experts also argue that, with the ruling Communist leadership more concerned about maintaining social stability, ordinary citizens and lawyers alike face a repressive legal environment in which criminal suspects do not enjoy the right to silence.
ALSO READ: How China uses fear of terrorism to justify increased state power
Persistence pays off
Zhang's refusal to stay quiet, fortunately, has finally made a difference in Nie's case.
She now seals her most treasured possessions in a plastic bag: two old photos and several legal documents.
ALSO READ: Capital punishment: Inhumane aberration or necessary deterrent?
"He was about 19 and it was taken right here in our courtyard," she told CNN five years ago, pointing to the fading color prints of her shy stuttering son beaming for the camera.
Nie was taken into custody not long after the photos were taken and would never see his mother again.
Zhang said local police, during their several visits to question the family and search the house, never told her why they had detained her son. Court documents cited "tips from local residents" but did not elaborate.
Authorities tried Nie behind closed doors and barred the parents from the courtroom, but Nie told a lawyer hired by his family that he was beaten into a confession on his sixth day in jail.
Lone quest for justice
Seven months after he was first detained, the government executed Nie – without notifying his parents.
After the initial shock, Zhang had to endure more agony to locate her son's remains and deal with a failed suicide attempt and subsequent half-paralysis of her husband, who was devastated by Nie's execution.
Chinese sleep on streets in quest for justice
Living off her husband's meager monthly pension, Zhang has learned to take care of the family by herself.
Carefully laying the contents from her plastic bag on a table, Zhang described in 2011 each legal document as she recounted her six-year lone quest for justice: a copy of the verdict against Nie that detailed his "crimes;" a 2007 letter from the Supreme People's Court in Beijing instructing the Hebei high court to "process" her appeal; and most importantly, a printout of a written statement by Wang's lawyer on his client's confession.
ALSO READ: Trial by media? Confessions go prime time in China
"The cold reality doesn't offer us ordinary people much hope – so why do I keep pursuing?" Zhang asked back then.
"I don't want to hold anyone responsible, I don't want government compensation, and I don't want the judge to bring back my son alive – but one thing I must have is his innocence."