Story highlights
First rains of monsoon season douse Kerala in country's south
Indian farmers hope that this year's rain will encourage crops
Every afternoon at this time of year, Balraj Beniwal looks up at the sky, hoping to see dark clouds. He is not alone – there are hundreds of millions of people like him across India.
"Before the monsoons arrive, the clouds get thick and start rumbling. The wind picks up and the whole environment changes," says Beniwal, a farmer in northern Indian state of Haryana, when asked to describe the beginning of his favorite season.
After two consecutive years of drought, India's farming community, which makes up half of the country's 1.31 billion population, is desperate for a wet monsoon in 2016.
The early signs are good. Roads flooded in Kerala, as the Indian Meteorological Department (IMD) announced that the year's first monsoon rains had arrived in the country's south.
Monsoon season arrives in India
However, it's expected to take days, if not weeks, for relief to arrive to farmers in the country's north like Beniwal, who are waiting, watching, for the first sign of rain.
Why rain is vital
India is considered the only major economy in the world dependent on weather. About 18% of its $2.1 trillion Gross Domestic Product (GDP) comes from agriculture. Most of that agriculture depends on the June to September monsoon, which account for more than two-thirds of the country's annual rainfall.
The monsoon rains are vital for the country's economy, since 63% of India's farmlands are not connected to irrigation.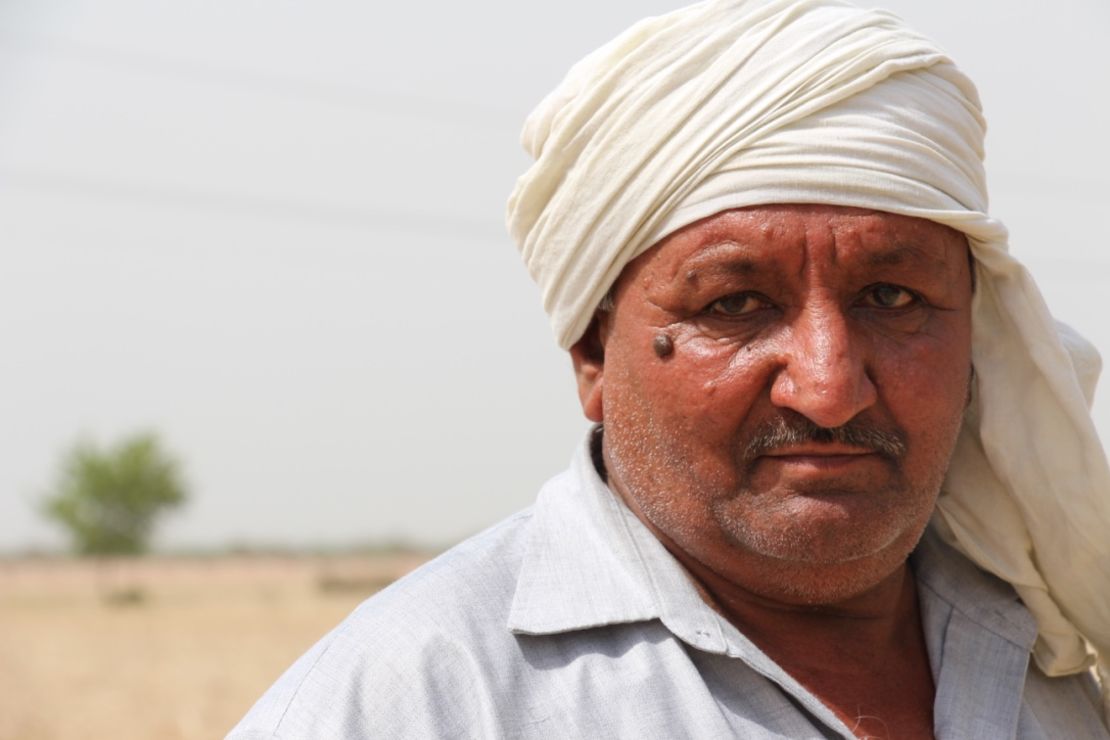 Beniwal's family owns 10 acres of land in Bhiwani, a village in the Indian state of Haryana – which produces 16.97 million tonnes of foodgrains yearly, the second largest foodgrains contributor to India's central pool.
They primarily grow paddy and millet, and because they depend on rainwater irrigation, Beniwal has no choice but to hope for showers – the heavier the better.
"If it rains, then one acre of land can get us 20 to 25 thousand rupees ($300 to $370). But if it doesn't rain, then we have to pay around 10 thousand rupees ($150) from our pocket for all the resources used in farming," he says.
Finally, a good year?
The good news is that the monsoon forecast for this year is positive. India's weather department predicts "above normal" rainfall, a prediction the country's stock market is cheering on, as a good agricultural output means an increase in consumer consumption in India's massive rural section engaged in farming.
The weak monsoons over the past two years haven't affected the country's economic growth, which grew at 7.9% in the most recent fiscal quarter that ended on March 31, securing its standing as the world's fastest growing major economy.
But while Prime Minister Narendra Modi optimistically crowed about the nation's performance when speaking to a community of Indians in Qatar recently, these numbers mean nothing to Beniwal.
"We hear India is growing. Where? I think they should make it clear which parts of India are growing," he says.
"We don't see that in our village. I don't see where that growth is happening – maybe in bigger cities? Here, we are reeling with same old-age problem. Our grandparents spent their life praying to the 'rain god'; I've been doing the same all my life. My children's future is no different," Beniwal says.
Shrinking reserves
According to government statistics, India's major reservoirs are currently holding only 17% of their total capacity. Bhiwani is no exception. Driving around Bhiwani, one can see nothing but dry canals and miles and miles of parched farmlands.
Wild animals, such as the nilgai antelope, or blue bull as they're known, can be seen running around the village, seeking water.
Every villager you meet in Bhiwani talks about nothing but a robust rainfall, praying for moisture-laden clouds.
So desperate are they that Bhiwani's villagers recently held prayers at a local temple to please the Hindu 'rain god' Indra, asking to see their canals flow and farmlands wet again.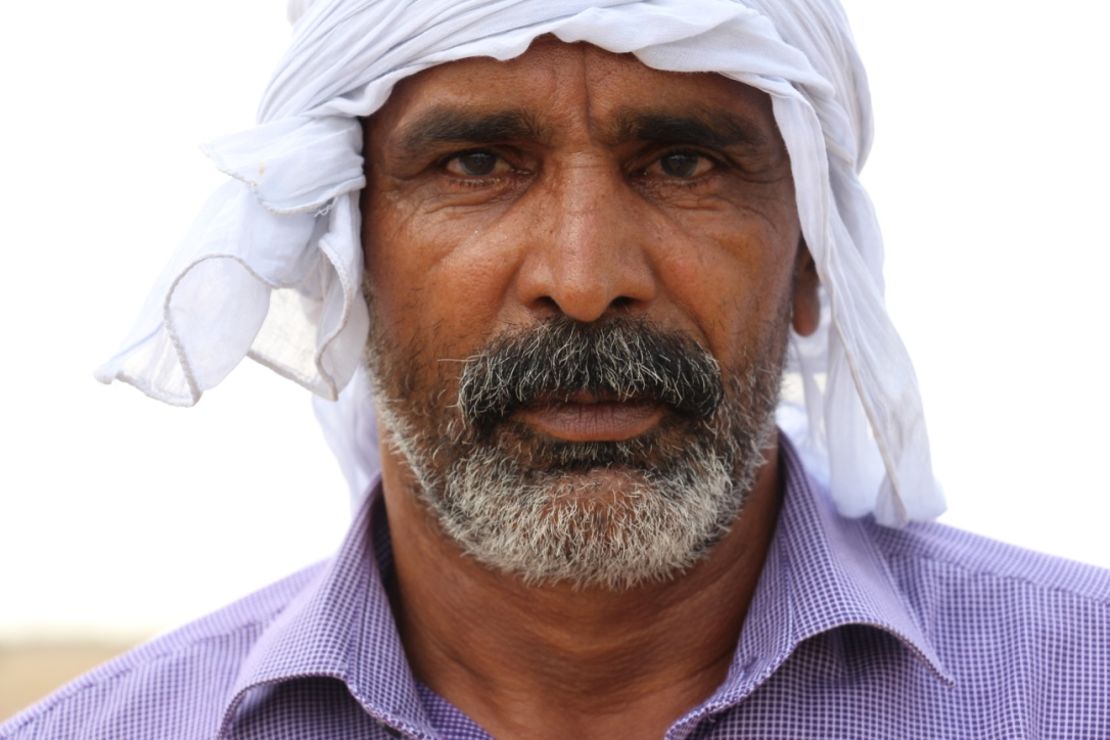 "We don't have a river. We don't have a well either, or enough ground water. We are completely dependent on the monsoon. The underground water is too salty for crops to grow," complains another farmer, Rajesh Kumar Beniwal.
"The last two to three years have been hell for us. Wherever you go, people are just thinking what to do next. Farmers here have sold their animals and homes to pay the debt. People sometimes think of selling their kids – that's how bad it is," Rajesh says.
CNN's Sumnima Udas and Sudhanshu Kaushik contributed to this report.