Story highlights
Wealthy mainland Chinese are using helicopters to look for property
From the sky, buyers can better appreciate the local amenities
The demand has created a new breed of "helirealators".
Out of the helicopter window, a deafening 1,500 feet below, lies the wealthiest neighborhood on earth.
Nineteen residents of Deep Water Bay – located on the prestigious southside of Hong Kong Island – have a total net worth of $123 billion.
And more big spenders are set to arrive, with the construction of another luxury development at Deep Water Bay Drive underway.
We're in a helicopter because that's how property developer Nan Fung anticipates the ultra, ultra high net worth individuals who buy this real estate – many of whom are expected to be mainland Chinese – will first see the property.
From the vantage point of the gods.
Chop chop
House hunting by helicopter is an exhilarating new aerial industry catering to clients with dizzying budgets, which has emerged on a noticeable scale over the past two years, according to global property firm Quintessentially Estates.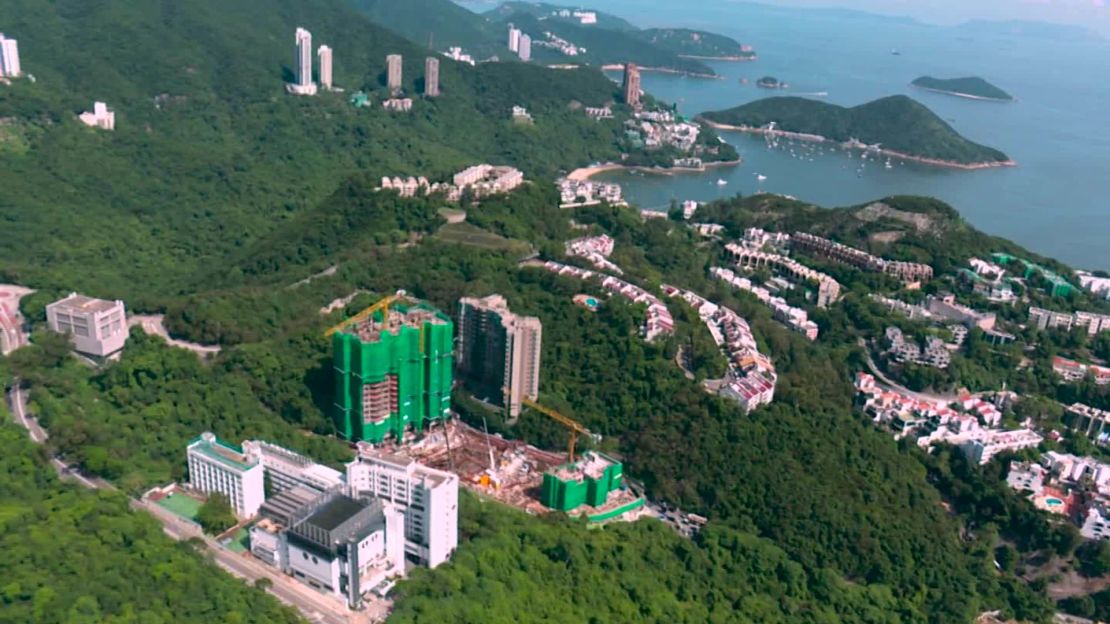 Its advantages are manifold: clients can asses vasts swathes of land in a matter of hours, and glean information about a property that is not apparent when on foot.
"The Deep Water Bay site is totally different when you look at it on the ground," says Donald Choi, managing director of Nan Fung.
"From up here, you can see the rolling hills, the topography, how the mountains are behind it and sea is in front, which is excellent feng shui."
Liu Chan, 51, a real estate investor from Qingdao, recently used the services of a "helirealtor" to buy a condo at the Auberge Beach Residences in Fort Lauderdale, Florida.
"After the safety briefing, I expected the ride to be bumpy, like in a small aircraft, but it was actually very smooth and the views were amazing," he tells CNN.
"It was a complimentary service … and something I'd never thought of before."
The Chinese are rising
This trend is largely a response to the growing offshore spending power of Chinese buyers, says Iain Brand, of Quintessentially Estates.
The firm has facilitated aerial property searches for mainland Chinese clients in France and Thailand.
"The Chinese are on a buying splurge of wine estates in Bordeaux, because they love the local wine, and French chateaus are popular, too," Brand tells CNN.
"We did a big search last summer for a mainland Chinese buyer in France. The client had a budget of 30 million euros ($33.4 million) for a wine estate of 30,000 hectares.
"He wanted a specific twin-turbo-style helicopter. It's a lot safer – if one engine fails, you also have another – and there's bigger cabin space."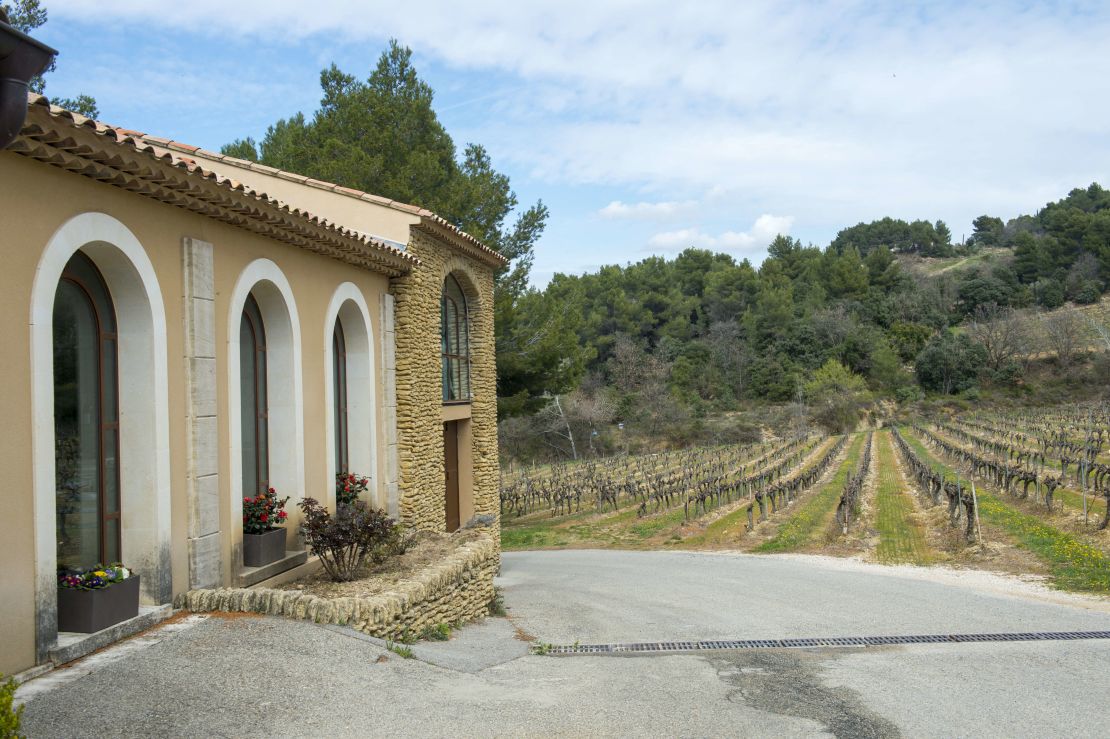 Quintessentially arranged the logistics, while the client paid for the helicopter, and spent four days covering thousands of acres of land, flitting between working vineyards – assessing their layout, proximity to local airports and amenities, and privacy.
That wouldn't have been possible by car in the same timeframe, says Brand.
Extra luxuries, such as champagne in the chopper and lunch stops at remote beauty sites, can be worked into the package.
Spending power
At roughly $2,000 an hour, by Quintessentially Estates' estimates, hiring a "helirealtor" may sound extravagant, but – as with so many things – it's all relative.
In 2015, total Chinese outbound capital on foreign property reached nearly $30 billion, according to the Knight Frank Chinese Outbound Real Estate Investment report.
As the number of ultra-high net worth individuals (those with a net worth of over $30 million) has risen in China over the past 10 years, so has their appetite for offshore property, both to secure foreign education opportunities for their children and for investment opportunities.
Last year, owner of teach giant Alibaba, Jack Ma, spent HK$1.5 billion ($193 million) – or HK$151,000 per square foot – buying a property on the Peak in Hong Kong.
Such spending power puts the price of a helicopter hunt into perspective.
"When you're that wealthy, it's cheaper to save time than to be out of the office for days doing endless viewings by car," Brand says.
Rise of the helirealator
As the demand for an efficient yet luxury real-estate hunt grows, some realtors are gaining helicopter licenses, and vice versa.
Marc Hennes is a commercial helicopter pilot-turned-realtor operating along the Miami coast, also catering to a growing group of Chinese buyers.
He explains there are unique advantages to helicopter viewings.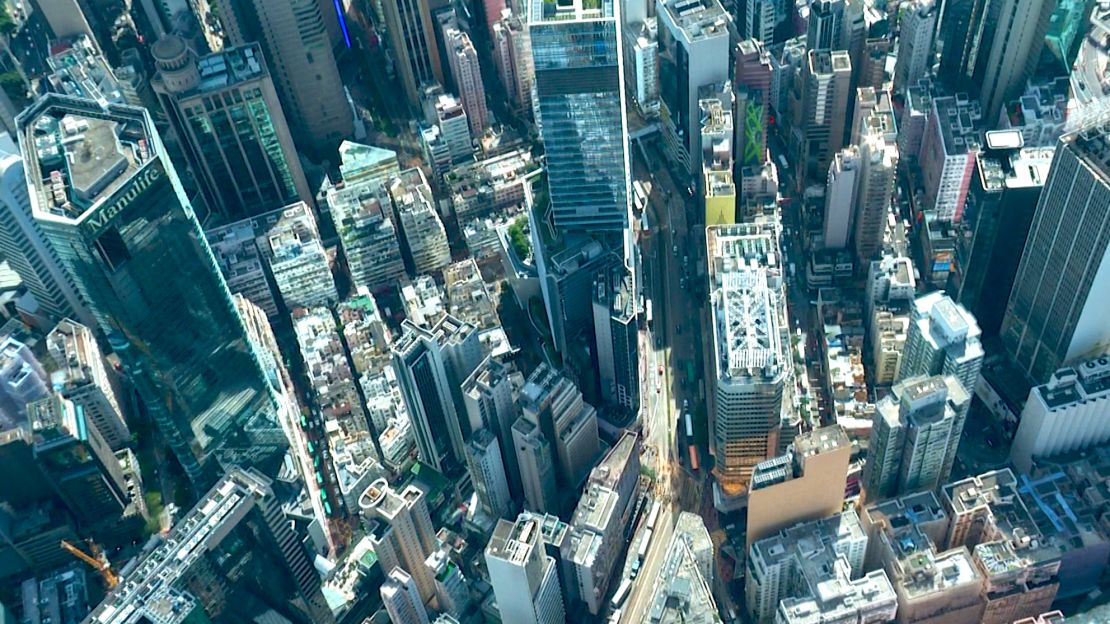 "If you're buying a penthouse in a new construction that hasn't been built yet, it's hard to imagine the view from that level," says Hennes, who flies a Robinson R44 with a "safety" pilot, who takes over when he talks clients through the opportunities below.
"I can fly clients to the penthouse level, to visualize that view. They get a kick out of that."
But perhaps most important of all, admits Hennes, is the swagger factor.
"I show them the beaches, the inter-coastal areas and how far amenities are from certain locations.
"But it's all about the bragging rights. They take pictures and videos, and show them to their friends. And from that I get referrals."