Editor's Note: Mark Hodgkinson is an author and tennis writer.
Story highlights
Author dissects Roger Federer's game
Swiss has "most economical movement"
Forehand is faster than his backhand
Most aggressive when playing at Wimbledon
Novak Djokovic may currently be the alpha male of the tennis court – but Roger Federer remains the greatest player in history.
It's not only that Federer is the most successful man across the generations, with a record 17 grand slam titles, but also that he plays with such style and grace.
My new book "Fedegraphica" is a graphic biography that uses data to analyze his game. Using those numbers, along with interviews with those close to him and conversations with his rivals and other coaches, I have gained some insights into his genius.
How does Federer's movement compare with that of his rivals?
Various myths have built up around Federer the athlete. One is that he doesn't have a sweat gland in his body. Another is that he floats above the court. There's also a suspicion that he has the quietest feet in tennis.
But here's what can be confirmed by the data – he has the most economical movement of any of the "Big Four" men's players.
Read: Five players to watch at Wimbledon
The numbers from last year's Wimbledon, when Federer was runner-up to Djokovic, showed he ran an average of 1.9 kilometers per match. The comparative figure for semifinalist Andy Murray was 2.11 km, while Rafa Nadal's mean was 2.16 km for his two matches and Djokovic's 2.28 km across seven.
That pattern is repeated at the other three majors, with Federer not running as far as his rivals. As the Swiss returns from injury after missing the French Open, and with his 35th birthday approaching, such economy of movement is hugely important if he is to again contend for the biggest prizes.
When is Federer most likely to produce an ace?
That's when he serves the ball down the "T" rather than wide or to the body, and it's despite serving more balls wide than to any other part of his opponent's service box.
At last year's Wimbledon, almost half Federer's serves – some 47% – were wide to the box, with 42% down the middle and the remaining 11% to the opponent's body.
Yet the majority of his aces during the tournament – 59% of them – came through firing the ball down the middle, with 41% coming from wide serves (unsurprisingly, he didn't manage one through body serves). Another insight: Federer is much more likely to hit an ace from the advantage court (62%) than he is from the deuce court (38%).
Which of Federer's groundstrokes travels faster?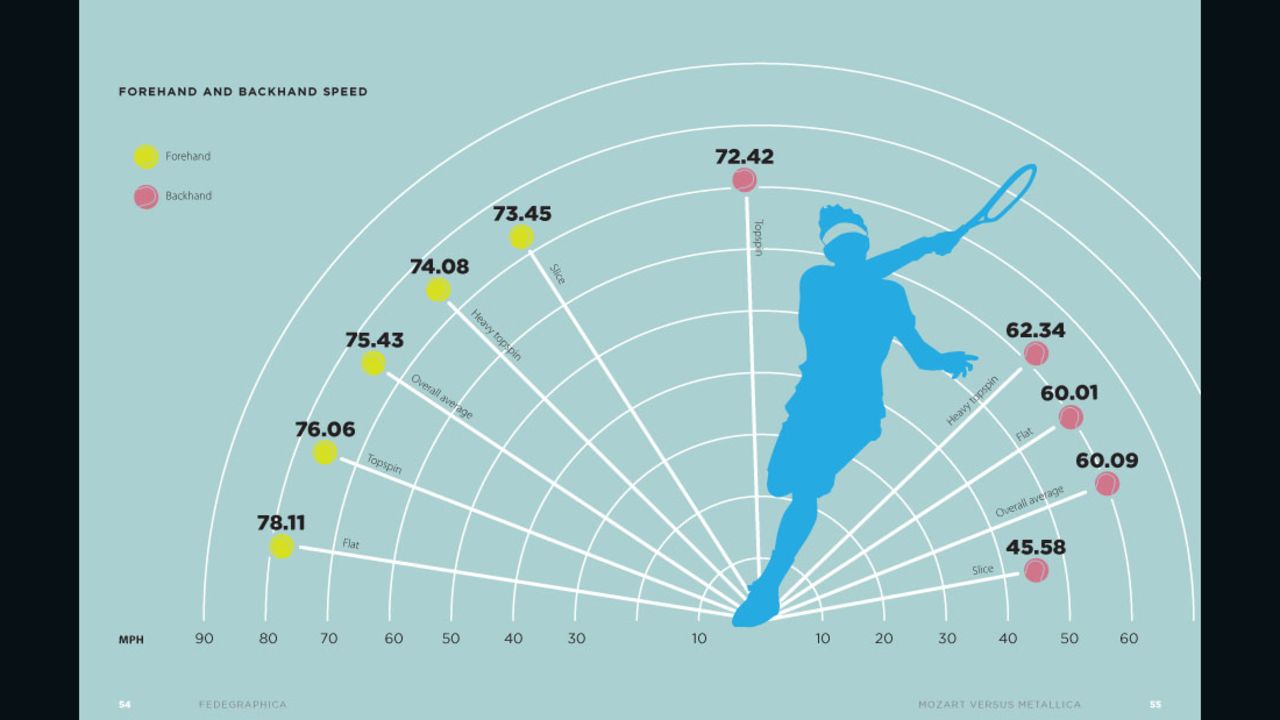 Pete Sampras described Federer's forehand as the greatest shot in tennis over the last 10 years, while his classic single-handed backhand is one of the wonders of the modern tennis world.
But which of them is quicker? The answer, by some margin, is the forehand, traveling on average at 75.43 miles per hour. His typical backhand flies at 60.09 mph.
The data enables us to consider the effect that spin has on the speed of a shot. One of Federer's flat forehands, with little or no spin, moves at an average of 78.11 mph, quicker than his typical topspin forehand at 76.06 mph, or heavy topspin at 74.08 mph and slice at 73.45 mph.
Where does Federer play with the most aggression?
Based on the data from his victories in grand slam finals, Federer is never bolder than on Wimbledon's Centre Court – where he produces the most winners and makes the fewest mistakes.
Federer hit an average of 16 winners each set at Wimbledon last year, with seven unforced errors a set.
Read: Djokovic, Federer drawn in same half
Across the Atlantic in New York, he found 15 winners per set on the five occasions he won the U.S. Open title, making nine unforced errors per set. At the Australian Open, which he has won four times, he hit an average of 14 winners and made 11 unforced errors. At the French Open, which he has won just once, Federer's stats show 14 winners and eight unforced errors.
Does he serve-and-volley more now than in his youth?
For a number of years, Federer hardly ventured forward much after his serve. From 2006 until 2012, the percentage of points he serve-and-volleyed at Wimbledon was consistently a single digit, and in the summer of 2011 it dipped as low as 4%.
But those numbers have jumped in recent years, with 12% of points in 2013 moving to 22% in 2014 and then 16% last year. Still, Federer is never going to go back to the big, gung-ho numbers of his youth – he serve-and-volleyed 81% of the time in 2002 (when he lost in the opening round) and on 48% of his serves in 2003 (the year he won his first grand slam title).
Is Federer losing any pace on his serve?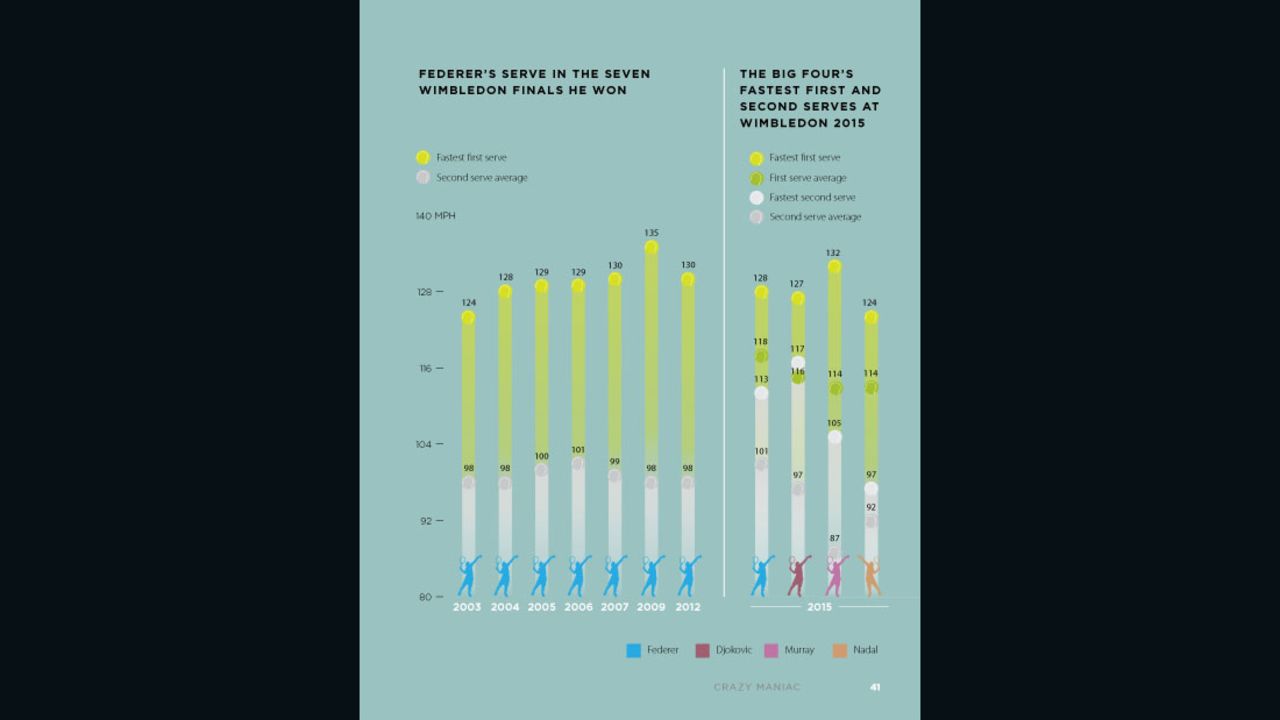 No – his first serve had a quicker average speed at last year's Wimbledon than the other three members of the "Big Four" at 118 mph. Djokovic was just behind with 116 mph, while Murray and Nadal trailed on 114 mph.
Federer's fastest serve on his beloved grass courts was 128 mph – quicker than Djokovic's speediest delivery of 127 mph – while Nadal's serve went no faster than 124 mph (of the quartet, Murray hit the fastest one-off serve, clocking up 132 mph).
Conclusion: How will he fare at Wimbledon?
If Federer is going to win his first major since the 2012 Wimbledon Championships, it's most likely to happen on a grass court in London (with the cement of the U.S. Open in second spot).
He rarely plays finer tennis than when he is dressed all in white. And even after all his difficulties this season, which included missing the French Open with a back injury, most would make him their third favorite after Djokovic and Murray.
Watch: Coach McEnroe - I want to make a difference
Federer has featured in the past two Wimbledon finals, and his tennis in last year's semifinal victory over Murray was of the highest order.
It's hardly beyond the realms of possibility that he could win the tournament for what would be a record eighth occasion, though he is in the same half of the draw as Djokovic and would face the Serb in the semis if the form book holds.
Can Federer win another slam? Have your say on our Facebook page
Get more Wimbledon news at cnn.com/tennis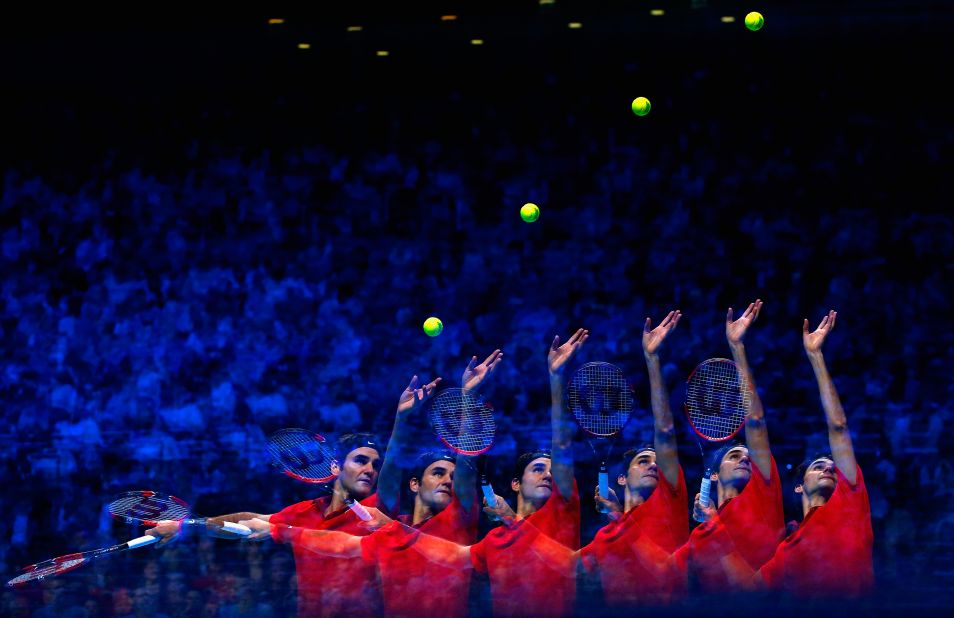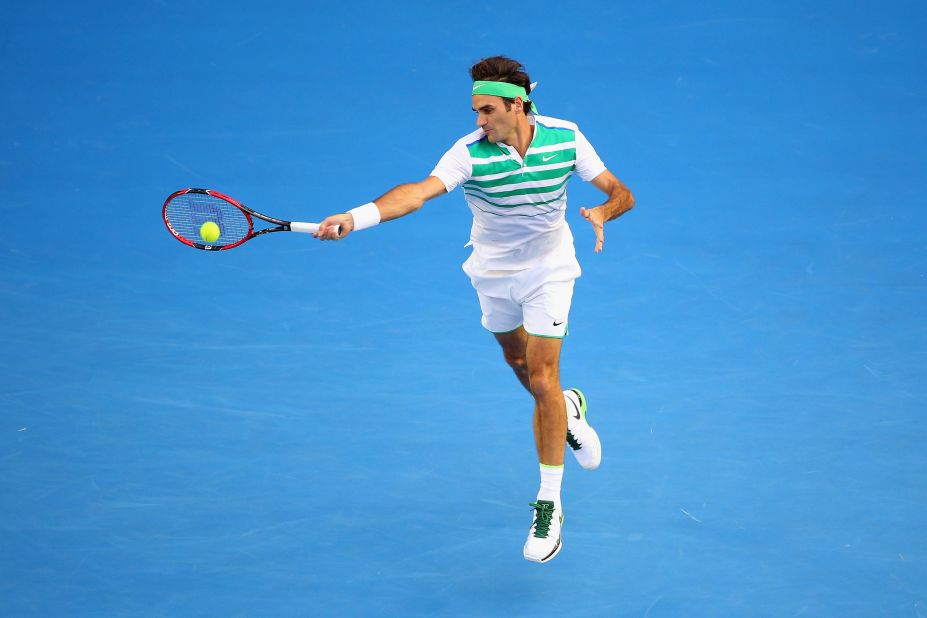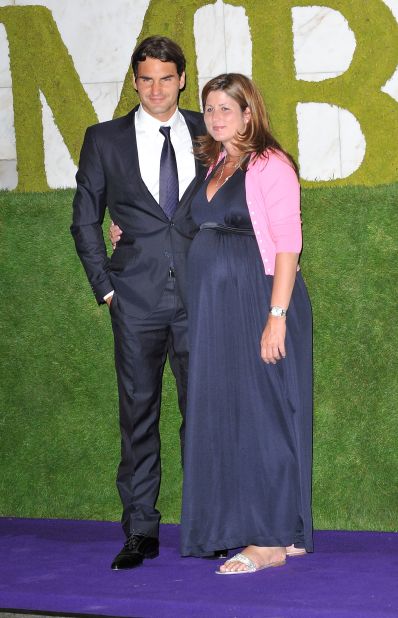 Roger Federer: A glittering career in numbers
"Fedegraphica: A Graphic Biography of the Genius of Roger Federer," by Mark Hodgkinson (Aurum Press). Available from QuartoKnows.com