He was severely burnt after a crash 40 years ago, but Niki Lauda believes "too much safety" will destroy Formula One.
Having championed driver well-being throughout his distinguished career – famously calling on fellow competitors to boycott the dangerous Nürburgring circuit – the Austrian warned against removing the element of danger from the sport.
Lauda's Ferrari caught fire at the 1976 German Grand Prix, leaving him close to death and with permanent scarring to his face.
But, as the FIA considers major design changes ahead of next year, Lauda is preaching caution.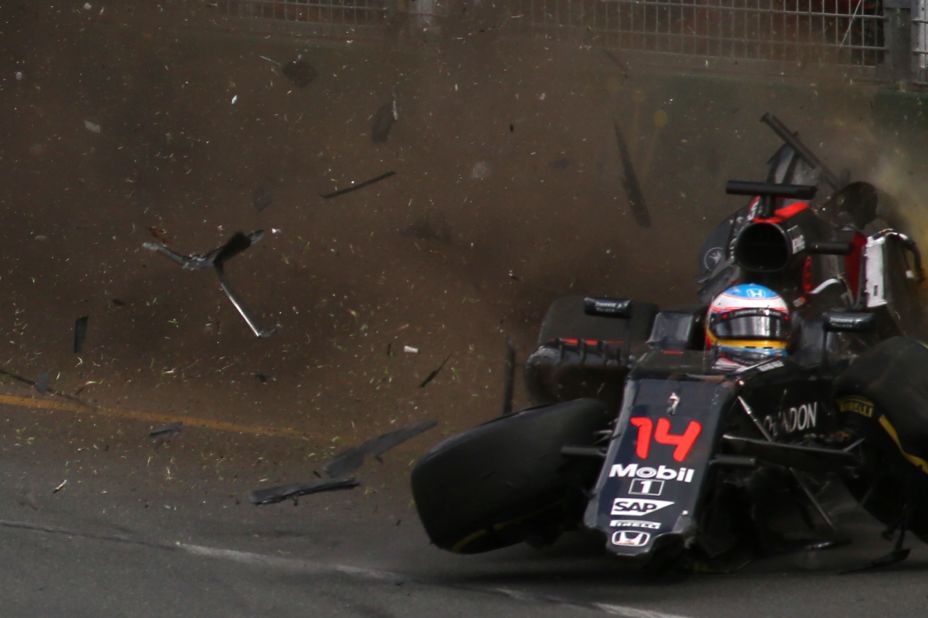 Niki Lauda: 'Too much safety will destroy F1'
"You need to be really clever," he told CNN. "You have to think of accidents like (Fernando) Alonso where the car turns over.
"It could catch fire, and perhaps you can't get out because the Halo is there."
Scheduled for implementation next year, the titanium "Halo" has drawn contrasting reactions from the racing community. While some have branded it horrible to look at, others have questioned whether such a safety measure is necessary.
"There are a lot of little details you have to watch; unless all safety issues are solved, please don't introduce it."
Safe Danger
"Why are we watching?" Lauda adds. "Good racing, a bit of danger – always there. And unbelievable driver performance to keep these cars under control."
"My opinion is if we continue only to think of making it 110% about the safety issues, we're going to destroy Formula One."
The 67-year-old is not alone.
Speaking to Amanda Davies in April, Nico Hulkenberg told CNN: "For me, single-seated racing in F1 has always been open," adding "I would like to see it open in the future."
Daniil Kvyat, dropped by his Red Bull team this season, was even more forthright in his views.
"It's an important part of my job that this sport is dangerous," said the Russian. "We have to maintain it as such."
READ: Max Verstappen replaces Daniil Kvyat at Red Bull Toro Rosso
The Answer?
If not the "Halo," what does three-time world champion Lauda propose?
"We need the cars to go 4-5 seconds quicker – that is the most important thing," he suggests.
"Drivers today work hard, they have to drive on the limit – but when they stand on the podium, they are sweating very little I would say.
"To drive these cars today it's easier. This is what we have to do: make it more attractive, make it more difficult."
Is Niki Lauda right? What changes would you implement in F1? Have your say on CNN Sport's Facebook page.
Niki Lauda on the European Grand Prix