Story highlights
The Fourth of July is a chance to fine-tune your patriotism
Here are the best places to chill, the best things to grill and a short primer on the most American of days
On the same date every year, Americans dig out our red, white and blue, dust off the grill we haven't used since last July, and celebrate our nation's independence.
Here's your road map to having a successful Fourth of July this year.
Brush up on your U.S. history
When in the course of human events…
These are the iconic first words of the very document that we celebrate on this glorious day of beer-drinking and fireworks-watching.
Let's clear up some misconceptions: July 4th wasn't the day we decided to declare independence from Great Britain. Nor was it the day we started the American Revolution. The Fourth of July marks the birth of the United States of America as an independent nation.
And this year, America turns 240.
On this date in 1776, the Continental Congress approved the final wording of Thomas Jefferson's Declaration of Independence.
Trivia: John Adams and Thomas Jefferson, both signers of the Declaration of Independence who went on to become U.S. presidents, died on July 4, 1826 – exactly 50 years after the celebrated document was signed.
Go watch some fireworks
Each year, cities across the United States compete for the title of best Independence weekend firework display.
Here are five of the biggest and brightest pyrotechnic shows to look out for:
1. The 40th Macy's 4th of July Fireworks, New York City
Nearly 3 million people watch the Macy's firework extravaganza each year. The 25-minute show will launch from the Brooklyn Bridge and across the East River between East 23rd and East 37th streets. This year's performers include Kenny Chesney and Meghan Trainor.
2. The 2016 Boston Pops Fireworks Spectacular, Boston
With performances by the legendary Boston Symphony Orchestra and pop stars Nick Jonas and Demi Lovato, this show is sure to attract a huge crowd. It will be broadcast nationally on CBS from 9-11 p.m..
3. National Mall Fourth of July Celebration, Washington, D.C.
If reading the Declaration of Independence has you feeling extra patriotic, what better place to celebrate than in front of the nation's most iconic monuments and memorials? Try snagging a spot on the National Mall, Lincoln Memorial or Jefferson Memorial for a breathtaking view of the firework show across the reflecting pool.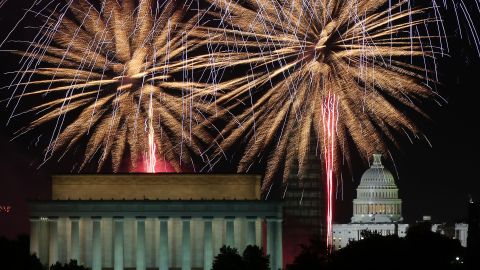 4. Music City July 4th, Nashville
This year, Nashville has a full day of family friendly events planned out. Free concerts, activities, and a choreographed firework show synchronized to a performance from the Nashville Symphony, all taking place at Ascend Amphitheater and The Green at Riverfront Park.
5. Fair St. Louis, St. Louis
Dubbed "America's Biggest Birthday Party," Fair St. Louis will take place in the 1,371-acre Forest Park – where the 1904 World's Fair was held. This year, organizers plan to set off 15,000 pounds of fireworks throughout the three-day festivities. This one is sure to make a bang.
Netflix and grill
If you prefer watching your laptop screen lighting up rather than the sky, this is your weekend to stay in and binge.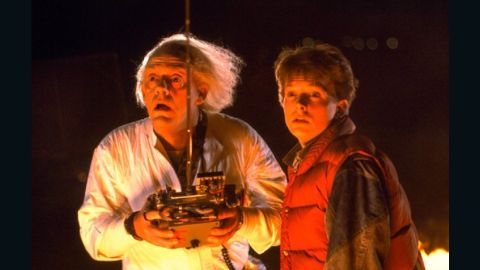 Check out the newest TV show seasons, classic movies, and clever documentaries that are streaming online this July.
Spoiler: Netflix is treating us to a trilogy that takes us on a journey through time …
What's more American than watching … the Tour de France?
If you need another reason to stay inside this July 4th, there are sporting events on TV pretty much the entire day.
Major League Baseball:
Washington Nationals vs. Milwaukee Brewers, 11:05 AM
San Francisco Giants vs. Colorado Rockies, 1:05 PM
Tampa Bay Rays vs. Los Angeles Angels of Anaheim, 1:10 PM
New York Mets vs. Miami Marlins, 4:10 PM
Los Angeles Dodgers vs. Baltimore Orioles, 6:10 PM
Cycling: Tour de France, Stage 3 (Granville to Angers), 7:30 AM-Noon
Tennis: Wimbledon second, third, fourth-round matches, 6-8:00 AM
Wrestling : WWE Monday Night Raw, 7:30 PM
Cricket: Scotland vs. Afghanistan, 5:45 AM
Ready to travel? Prepare to wait
If you thought recent airport security lines were a mess, or that Memorial Day traffic was unbearable, just know that this Fouth of July, you've been warned.
Travel this weekend is expected to be record-breaking, AAA reports.
Nearly 43 million Americans will be traveling through Monday. That's five million more than Memorial Day.
"We are well on our way for 2016 to be a record-breaking year for summertime travel," said AAA CEO Marshall Doney.
While you might have to put in a little more effort to deal with security line rage, and pack extra snacks for the long drive ahead, there is an upside: You might be saving some money.
Low gas prices, the lowest since 2005, are the driving factor for increased travels this year. U.S. drivers have saved about $20 billion on gas so far this year, according to AAA.
Airfares and hotel rates also are lower this year, with hotel costs falling slightly and the average airfare dropping 9% from last year, AAA reported.
What to bring to the cookout?
Each holiday gives way for another opportunity to bring your Pinterest board to life (or at least attempt to).
Known as the most popular occasion to grill and chill, the Fourth begs for smoky barbecue aromas and sizzling flavors.
So fire it up, making sure not to bungle your burger or screw up your steak.
The best part: you can still light up your grill without setting fire to your diet.
11 facts to raise your grilling IQ
If you're not too hot about hot dogs and you're up to your ears in corn, there are plenty of fresh summer foods that can take the heat. Try throwing some tomatoes and zucchini on the grill for a more veggie-friendly recipe, and watermelon and nectarine for a refreshing, caramelized treat.
As always, stay safe!
As temperatures sizzle, fireworks are even more risky.
High temperatures across the country are cause for more concern than usual this Fourth of July – for reasons beyond heat strokes and farmer's tans.
Weather conditions have increased the risk of wildfires, so special caution has to be taken with the use of any flammable materials that could cause embers to drift and fires to start.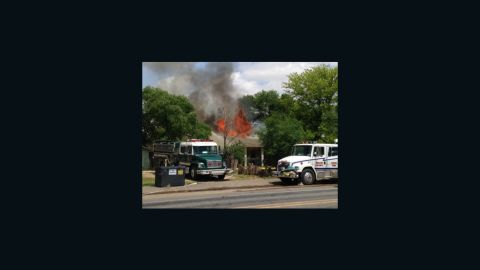 You don't want to be that person who set the neighborhood on fire.
In 2015, 11,900 people were treated in the hospital for fireworks-related injuries, and children under the age of 15 accounted for 38% of those injuries, according to the Consumer Product Safety Commission.
If that's not enough to scare you, check out the CPSC firework safety demonstration, complete with mannequins being blown to pieces.
So remember to be extra careful if you're lighting up sparklers and fireworks this year. These safety tips might help.