Story highlights
Hillary Clinton's FBI interview followed Bill Clinton's meeting with attorney general
Events fuel the narrative that the Clintons operate under different political rules
The optics could hardly be worse.
Three weeks from the Democratic National Convention as most Americans are jamming airports, firing up the grill or looking forward to Fourth of July fireworks, Hillary Clinton was at FBI headquarters – for a full three and a half hours – answering questions about her use of a private email server for official business as secretary of state.
Though not unexpected, that news broke in the context of a fresh political storm. In a stunning act of bravado, her husband, former President Bill Clinton, met privately with Attorney General Loretta Lynch aboard her plane Monday while both were on the tarmac at Phoenix Sky Harbor International Airport.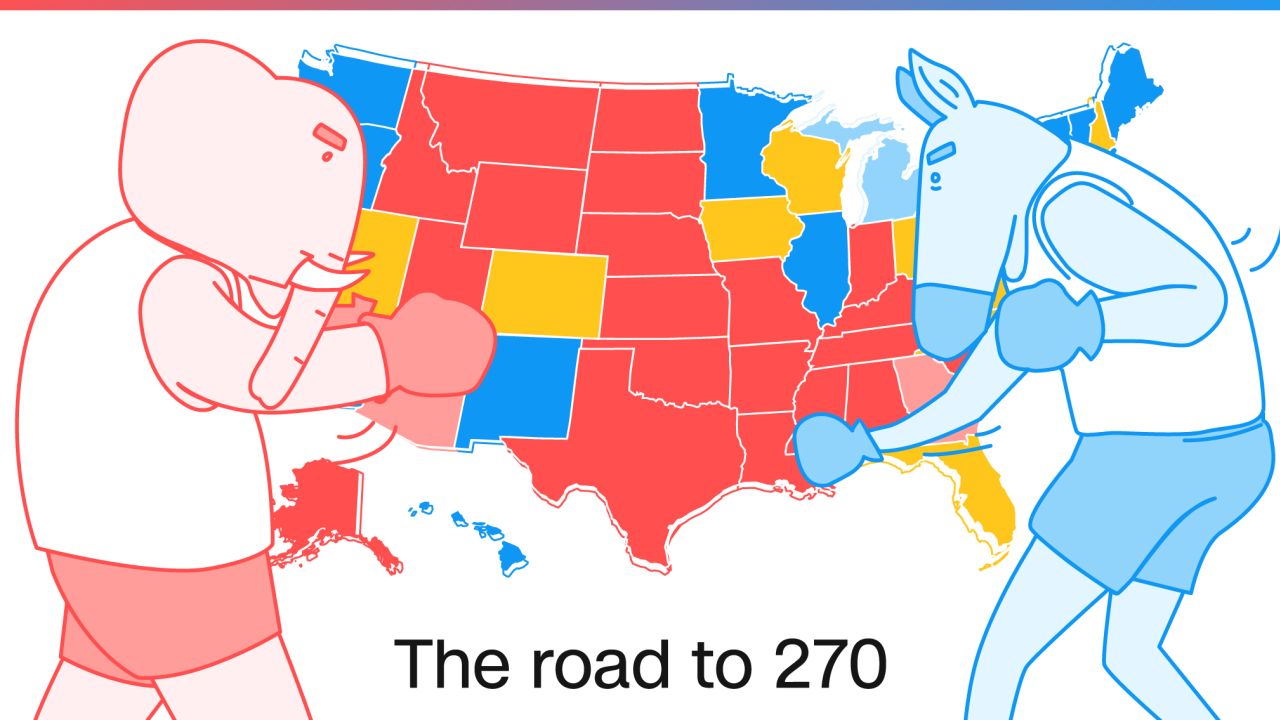 Clinton's long-awaited questioning by the FBI Saturday signaled that the agency is wrapping up its probe into whether she or her staff did anything illegal by setting up a private email server while running American foreign policy. Sources tell CNN the expectation is Clinton will not face charges.
Bill Clinton says he regrets Lynch meeting
But when paired with Bill Clinton's apparent misstep – meeting with Lynch at a time when his wife is under investigation – the two events once again fuel the narrative that the Clintons operate under different rules than the rest of the political world. The stakes of the next several weeks before Democrats officially make Clinton their nominee are much higher now.
Republicans pounce
And Republicans, who have spent weeks grappling with the drama kicked up by their own presumptive nominee Donald Trump, are ready to pounce.
Trump on Sunday said there's no innocent explanation for the airport tarmac meeting between Bill Clinton and Lynch.
"Only a fool would believe that the meeting between Bill Clinton and the U.S.A.G. was not arranged or that Crooked Hillary did not know."
He quickly added, "Crooked Hillary Clinton knew that her husband wanted to meet with the U.S.A.G. to work out a deal. The system is totally rigged & corrupt!" Trump tweeted.
That followed his call Saturday for criminal charges against Clinton.
"It is impossible for the FBI not to recommend criminal charges against Hillary Clinton," Trump tweeted Saturday. "What she did was wrong! What Bill did was stupid!"
Republican National Committee Chairman Reince Priebus also blasted the Clintons in a statement issued around the same time.
"The American people need to have confidence that the Obama Justice Department is conducting a fair and impartial investigation, but when the attorney general meets secretly with Bill Clinton just days before Hillary's interrogation is conducted discreetly over a holiday weekend, it raises serious concerns about special treatment," Priebus said.
At a time when she must sharpen her arguments against Trump as unfit for the Oval Office, Americans were once again reminded of Clinton's greatest political liability: questions about character and honesty that swirled around her and her husband during two terms in the White House in the 1990s and have endured to this day.
Clinton campaign says it raised $68M in June
The events of the last week also reminded voters of the Clintons' apparent Achilles heel – a tendency to steer into self-inflicted political squalls that blow up just at the moment they seem to be heading into clear political waters.
The timing seemed especially unfortunate for the Clinton campaign given that the presumptive Democratic nominee seemed to be gaining her footing after a long and bruising primary battle with Bernie Sanders. In recent weeks, Clinton has reveled in the unforced errors of Trump's campaign while expanding her lead over the real estate magnate in national polls.
Clinton's campaign offered few details about her visit to FBI headquarters Saturday, but hastened to note that the meeting about her "email arrangements" was voluntary.
Still, it thrust her potentially precarious legal position back into the news at a time when Trump has been building his case against her on character – calling her "Crooked Hillary" and claiming that she should be thrown in jail because of her use of a private server.
Earlier on Saturday, Trump stirred his own controversy by tweeting "Crooked Hillary – makes History" with an image of her face surrounded by money and a six-pointed star that for some evoked the Star of David imprinted with the words "most corrupt candidate ever." After a burst of outrage on Twitter, the tweet was deleted and replaced with a similar missive where message "most corrupt candidate ever" appeared in a red circle, rather than a six-pointed star.
Historically low approval
On a day when the most of the political world was checked out, Clinton's FBI visit and Trump's Twitter blunder were a reminder that the 2016 election pairs up two candidates with historically low personal approval ratings, who sometimes seem as likely to hamper their own campaigns as damage their rival.
The potential political damage of the FBI probe of Clinton – and the extent to which Trump may use it against her – will depend to a great extent on how quickly the FBI wraps up its investigation into email practices and what its findings are. Sources familiar with the investigation have previously told CNN the Justice Department's aim was to wrap up before the Republican and Democratic conventions this month.
While many Democrats hope that's the case, the week's events brought a renewed focus on Bill Clinton, and the question of whether he ultimately becomes a liability to her campaign.
The former President has been a far more disciplined and scripted campaigner for his wife this cycle than he was in 2008. Notably, he has studiously avoided responding to Trump's provocations about his impeachment, his past conduct with women and his marriage. Apart from a few run-ins with Sanders supporters and hecklers, the 42nd President has avoided the red-faced rages and political meddling that were a distraction for his wife's previous presidential campaign.
He had largely repaired his relationship with the Obama administration after their tough combat on the campaign trail eight years ago – and won the admiration and gratitude of President Barack Obama for his role as "explainer-in-chief" during the 2012 re-election campaign. But he put the administration in a very difficult spot this week by popping on to Lynch's plane to talk, she said, mostly about golf and grandchildren.
The impromptu meeting was a surprising move for an ex-President who is widely considered to be one of the brightest political minds of his generation—creating the perception that he may have used his power and influence to arrange a meeting with an official who could be integral in the investigation of his wife.
Why was Bill Clinton in Phoenix the day he met with Lynch?
Forced to defend the meeting Friday at the Aspen Ideas Festival, Lynch said she "certainly wouldn't do it again, because I think it has cast a shadow over what it should not, over what it will not touch," Lynch said.
She emphasized that the meeting with Bill Clinton "does not have a bearing on how this matter will be reviewed and resolved" and said she would accept the determinations and findings of the FBI in their probe of Clinton's email use.
'Would not do it again'
An aide to Bill Clinton said in a statement Saturday that "the President's conversation with the Attorney General was unplanned and was entirely social in nature. But recognizing how others could take another view of it, he agrees with the Attorney General that he would not do it again."
In the short-term, Clinton's meeting with FBI agents and her husband's march across the tarmac at Phoenix airport to Lynch's jet hand ammunition to Trump – who has in recent weeks struggled to overcome his own blizzard of missteps.
It won't matter to Trump that the Clinton campaign says her session at FBI head quarters was voluntary. The billionaire will conjure up visions of the former secretary of state being grilled by the Feds, to stoke suspicion of wrongdoing and to recall the depositions, investigations and the scandals that scarred the Clinton administration during the 1990s and which he has suggested voters have no desire to revisit.
"Hillary Clinton has got to go to jail," Trump told supporters in California last month, in one example of the way he has latched onto the email server drama to raise doubts about Clinton's character and legitimacy as a presidential candidate. "Folks, honestly, she's guilty as hell."
It may not be possible to assess the full impact of Bill Clinton's perceived intervention until after the FBI has delivered its verdict.
If, Clinton, as many Washington insiders expect, escapes indictment over the email issue, the former President's actions are certain to be enlisted by conservatives who have already been framing a case that the probe is a set up orchestrated by the Obama administration.
Austan Goolsbee, a former senior member of Obama's economic team, told CNN Saturday that Trump would do everything possible to exploit the new developments in the long-running Clinton email saga.
"He will say, 'Well she was interviewed by the FBI this weekend,'" he said.
Goolsbee added: "Until we get to the point that the FBI releases their report or makes a recommendation or whatever they are going to do … I think Donald Trump is going to keep saying that to try to take the focus off the things he's said."
The email server controversy had hurt Clinton long before her session at the J. Edgar Hoover Building in Washington on Saturday.
In a CNN/ORC poll in June, 67% of people said that she had made a mistake in setting up the system as secretary of state. The drama has clearly weighed on Clinton's support in crucial electoral battlegrounds. A Quinnipiac University poll last month found that by margins of between 8 and 14 points, voters in Florida, Ohio and Pennsylvania are skeptical of Clinton's trustworthiness.
But Bakari Sellers, a CNN commentator who is also a Clinton supporter, said the interview would come as a relief for Clinton's camp – offering the prospect that the email saga that has dragged behind her campaign was finally drawing to a close. He also argued that the fact that Clinton's lawyers had allowed her to sit with the FBI meant it was unlikely that they believed she had any genuine legal exposure.
But Sellers admitted on "CNN Newsroom" that the former president's meeting with Lynch amounted to "bad optics" that had put his wife's campaign on defense.
CNN's Dan Merica and Evan Perez contributed to this report