All fairytales must come to an end.
And so it was in Paris Sunday, as France beat Iceland 5-2 at Euro 2016 to eliminate the smallest nation ever to qualify for a major soccer tournament.
But over 1,300 miles away, in the Icelandic capital of Reykjavik, thousands of people gathered to celebrate the achievements of a team which has captured the imagination of fans all over the world.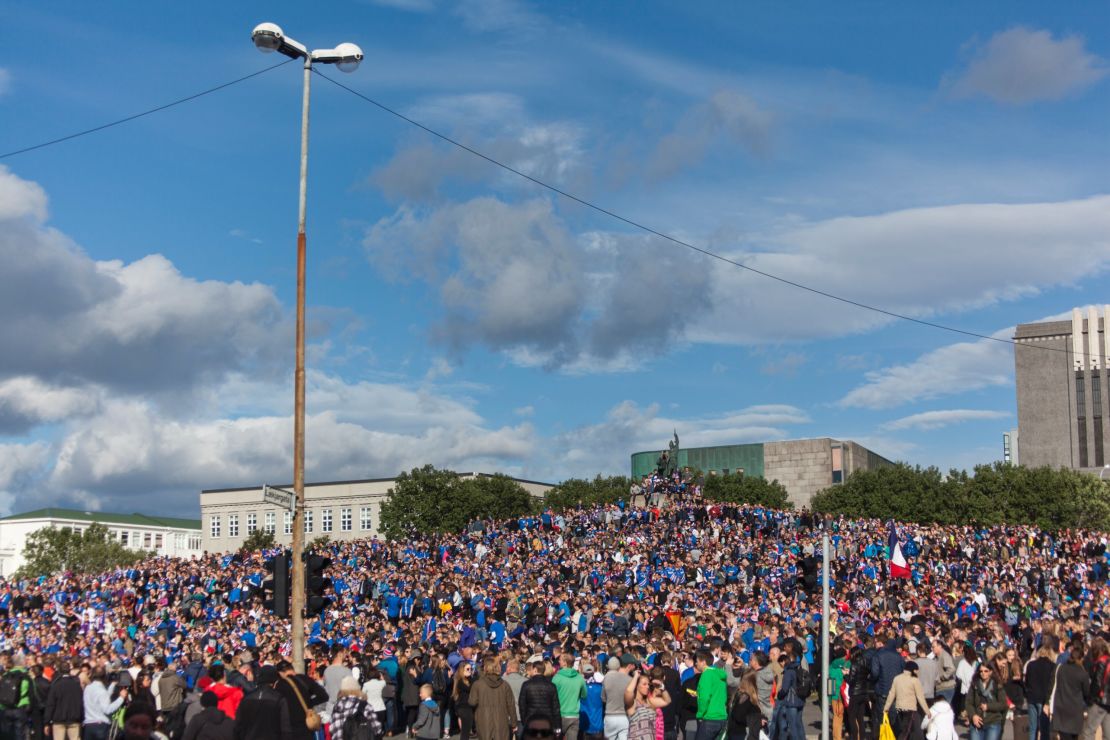 Fans gathered at Arnarhóll, a hill that is the home of a statue of Ingolfur Arnarson – who, tradition suggests, founded Reykjavik with his wife Hallveig Froddesdatter in 874 AD.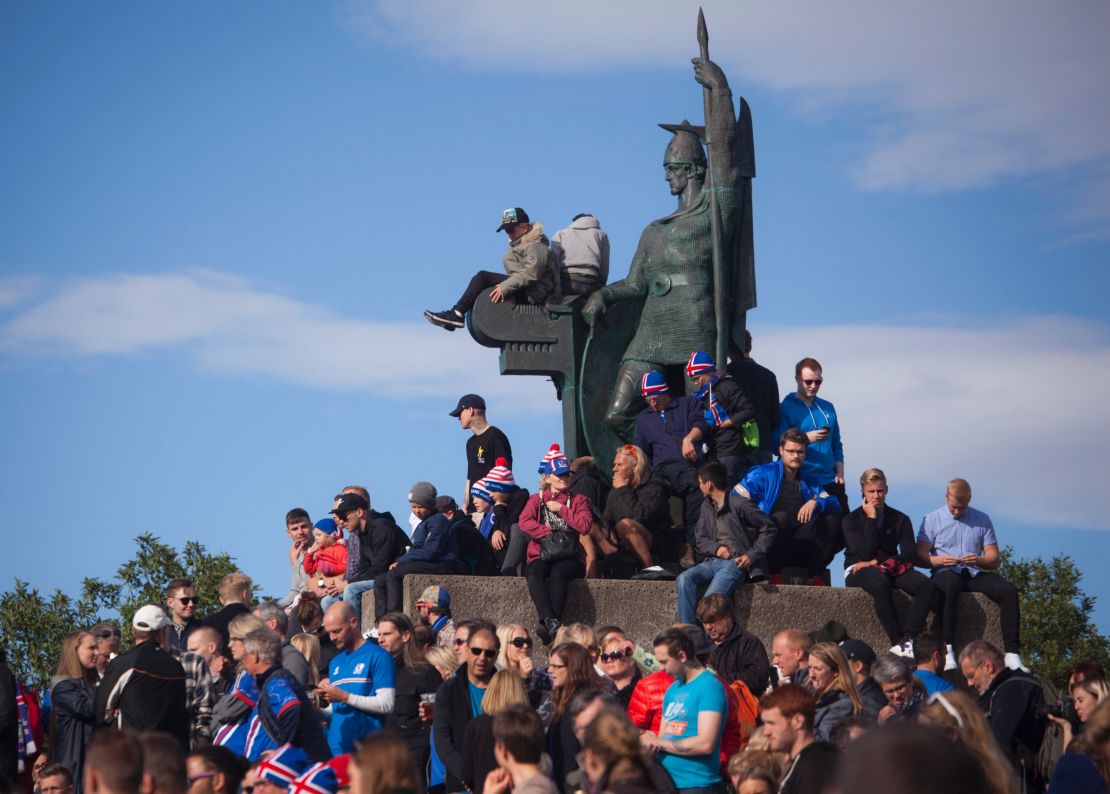 The statue of Arnarson offered some spectators a better view of the action, which was broadcast on a giant screen. France was a heavy favorite going into the match, despite Iceland upsetting the odds to defeat England in its previous match.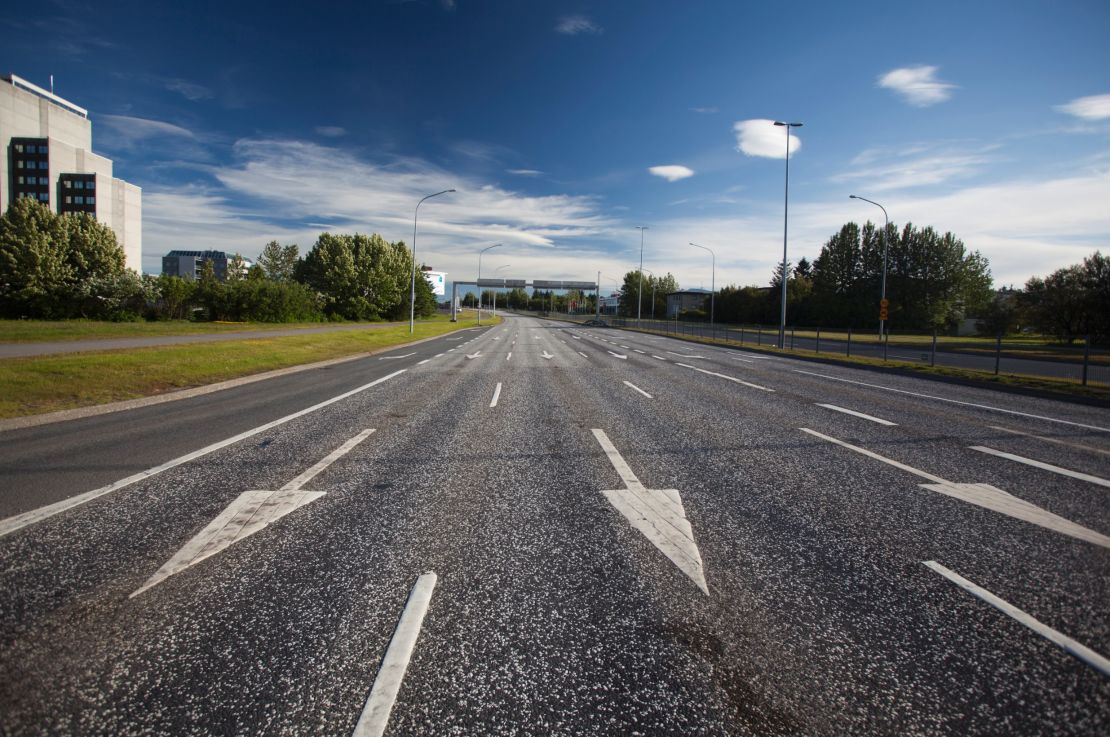 Iceland has a population of approximately 330,000, 10% of which is estimated to have traveled to France for the country's first appearance at a major football tournament. Back home, streets were emptied as people prepared to watch the match, which kicked off at 1900 local time. Kringlumýrarbraut, one of Reykjavik's busiest roads, is deserted during the match.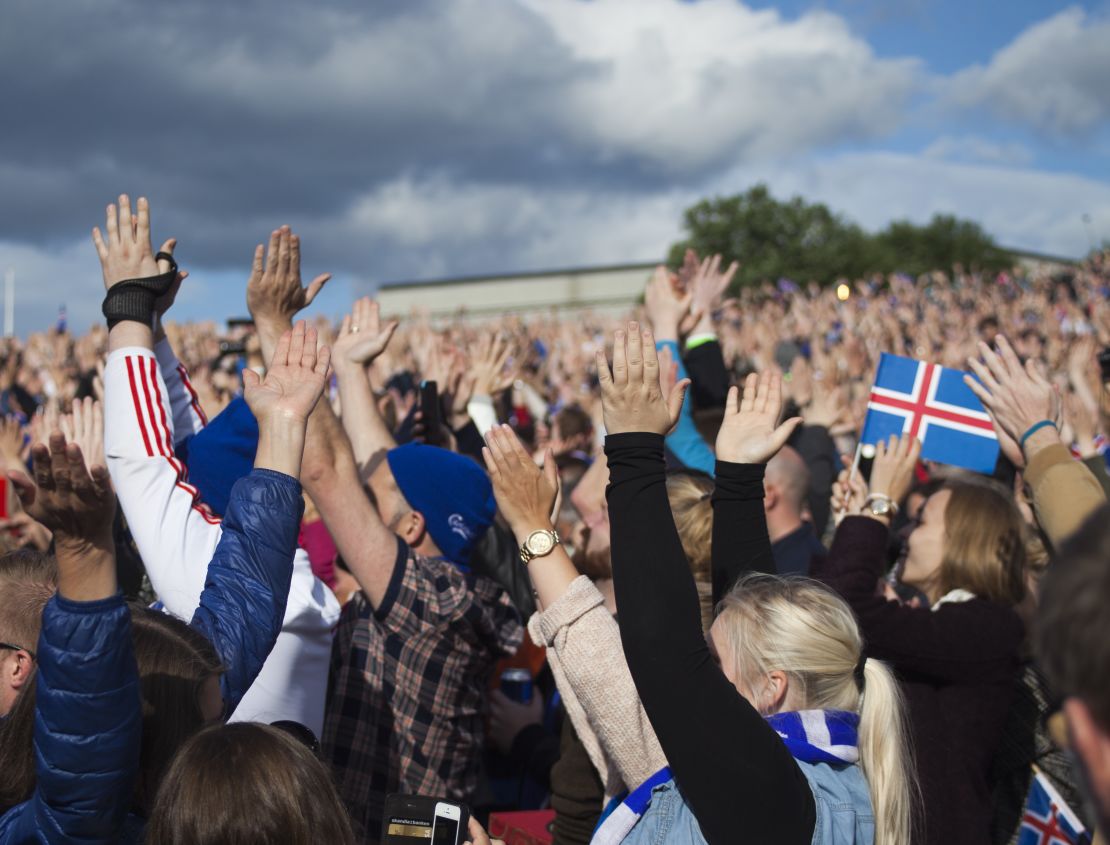 There wasn't a spot to be had on Arnarhóll as kick off approached. Fans spilled onto the road and into neighboring streets.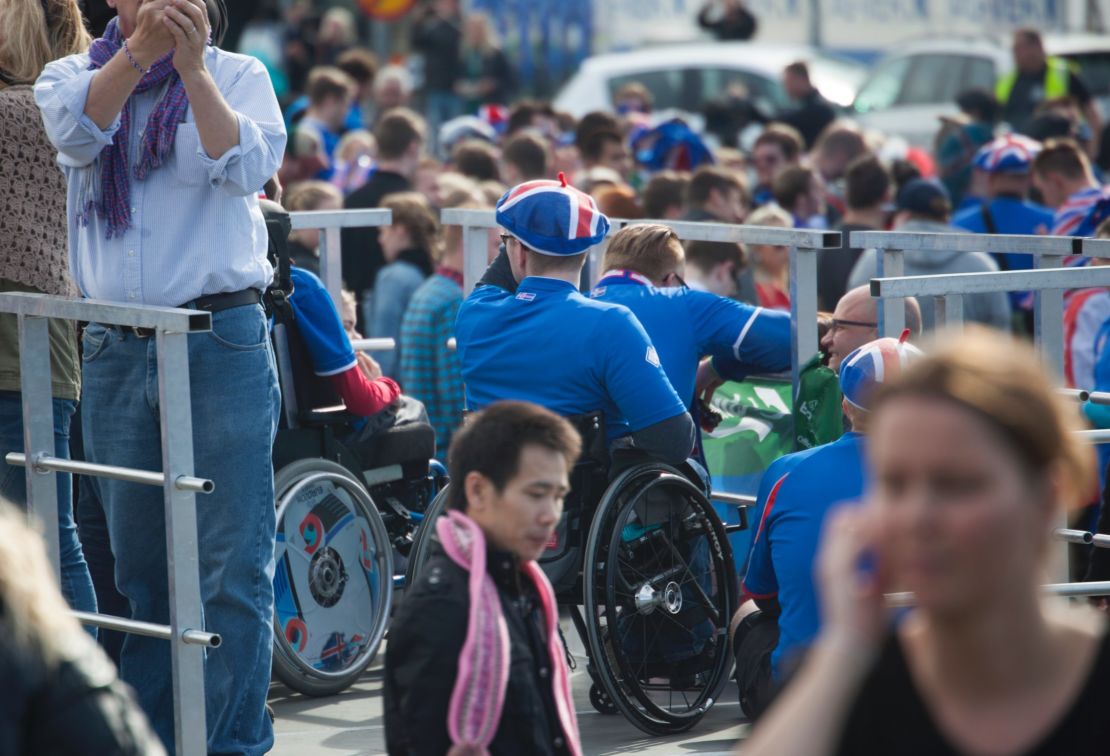 A gantry was erected so wheelchair-bound fans could join in the fun.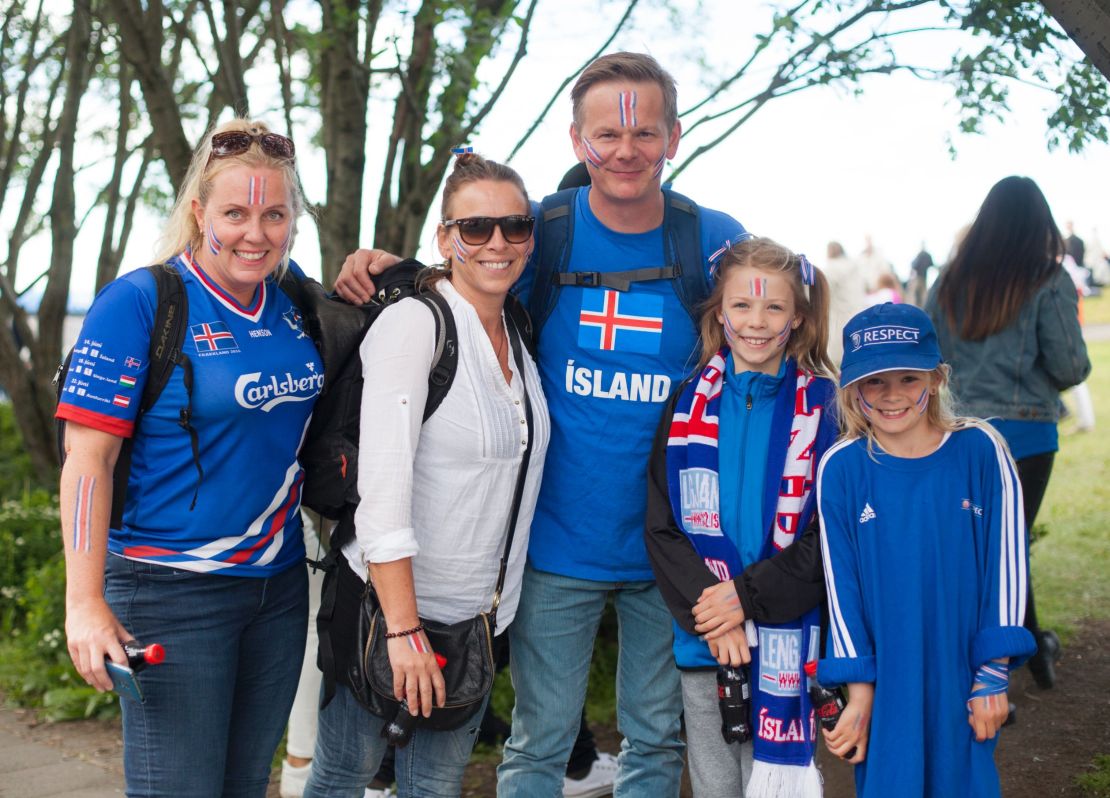 No celebration is complete without face paint. This family enters into the spirit of the day and shows its colors.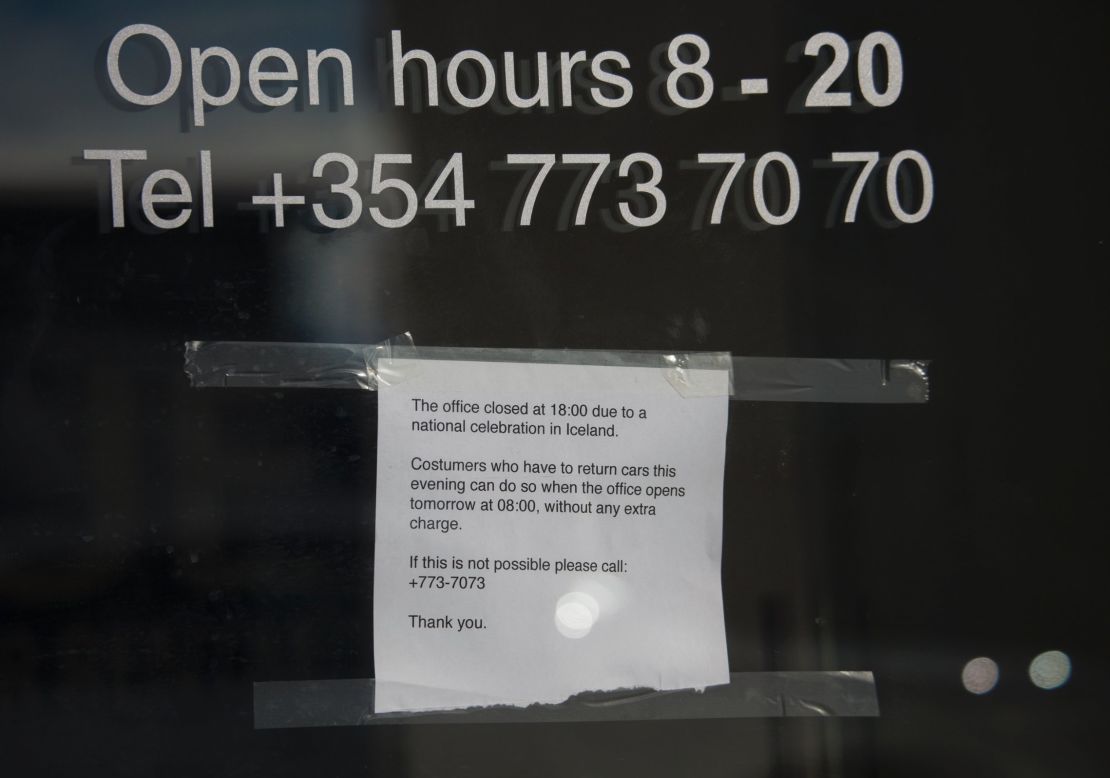 Elsewhere, a car rental business neatly sums up the mood of the whole country. The "national celebration," however, quickly turned sour.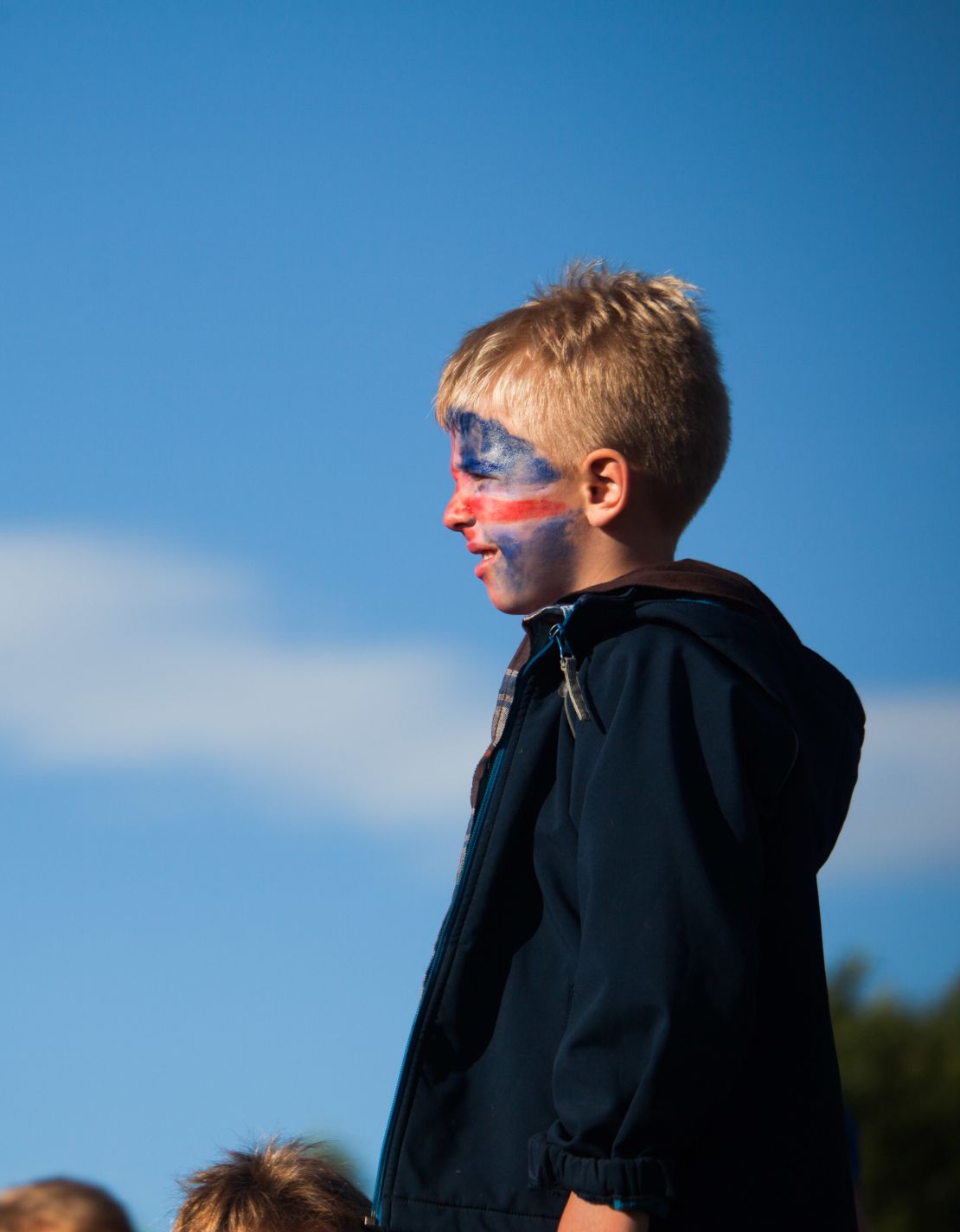 A young boy watches on as Iceland makes the worst possible start to the match. France scores twice inside the opening 20 minutes and adds two more before half time to effectively end the contest.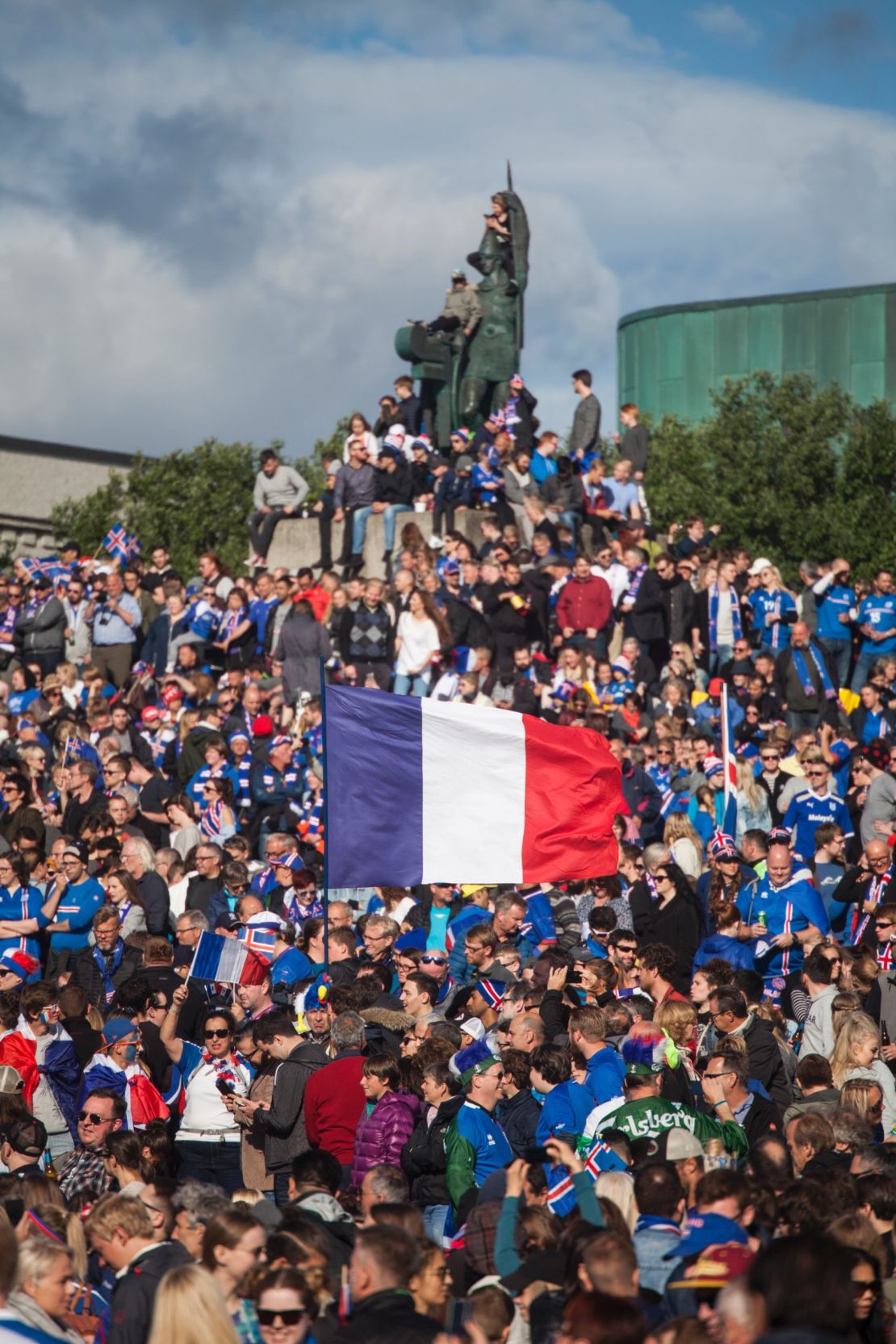 Not everyone on the hill was disappointed with how the match unfolded. A lone tricolore is waved among a sea of Icelandic jerseys and flags.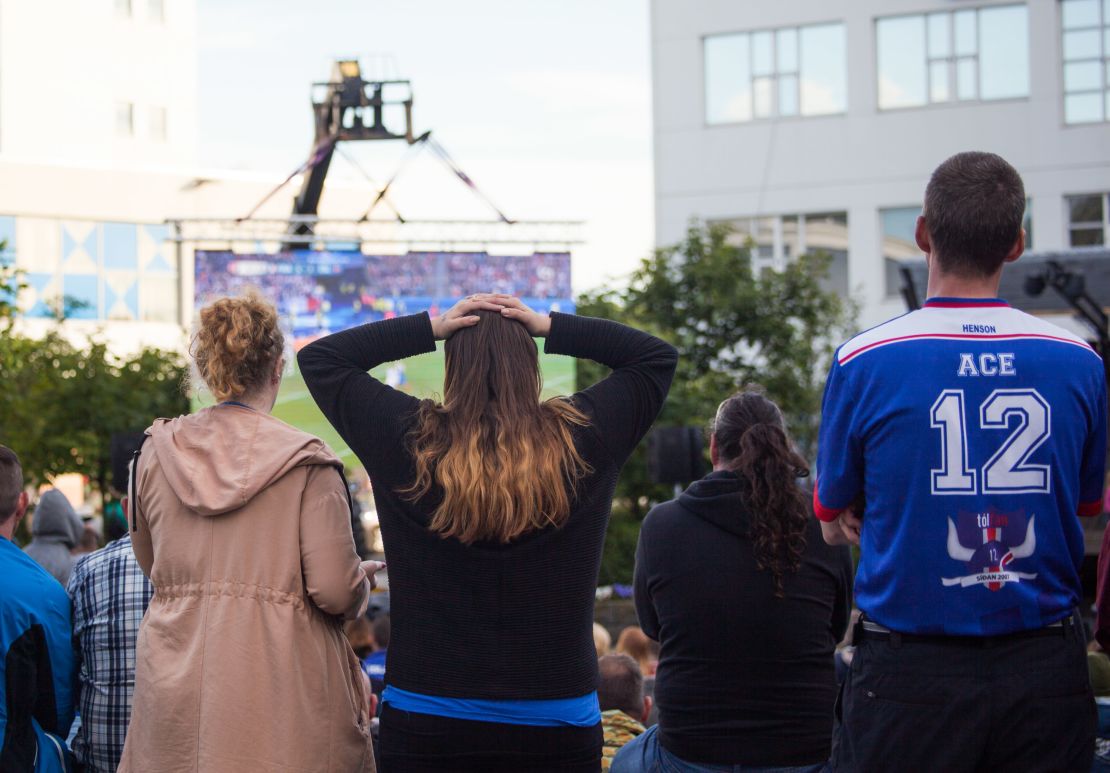 In the smaller town of Hafnarfjörður, a screen had also been set up for outdoor viewing. Iceland rallied in the second half, scoring two goals. But it was not enough to prevent France from progressing to a semifinal against Germany.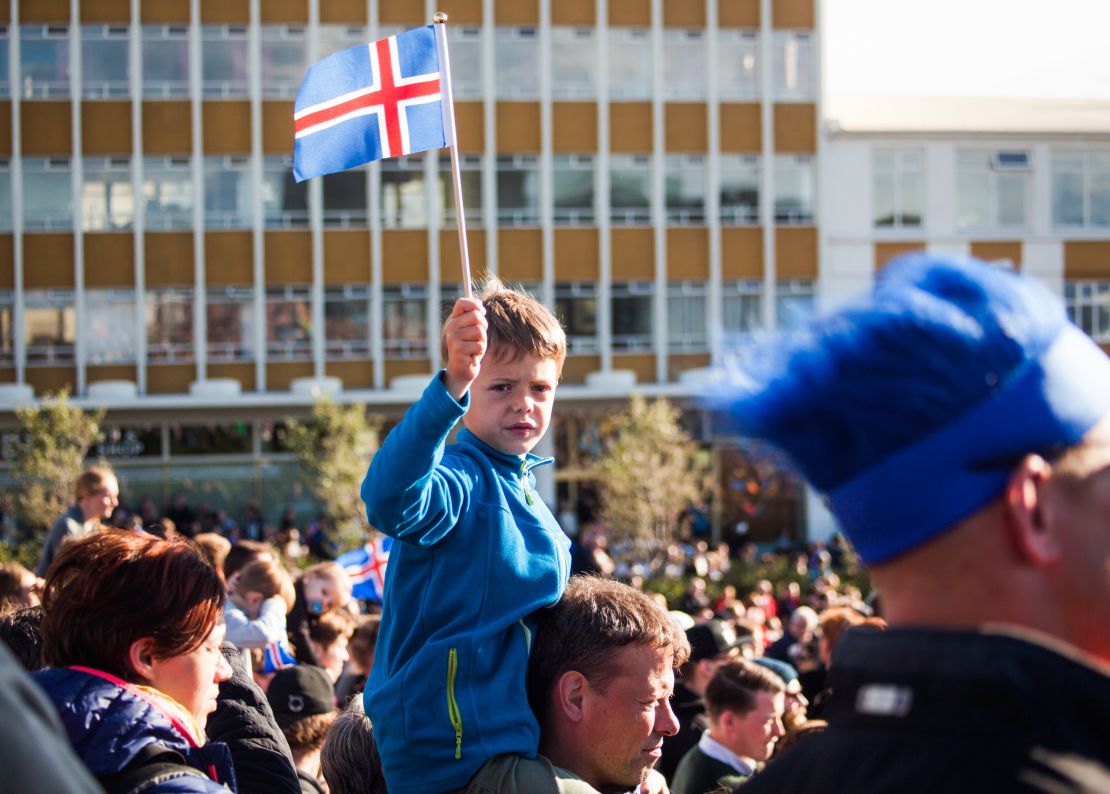 Although Iceland lost the game, its players will return home as heroes having inspired a nation.