Baton Rouge, Louisiana
CNN
—
Outside the Baton Rouge convenience store where Alton Sterling was fatally shot by the police, demonstrators chanted and rattled tambourines.
Nearby, dozens of other protesters waved signs. With fists raised high, some chanted "F— the police!" as passing motorists honked in approval.
Then, just hours later, word spread that a number of Dallas police officers had been killed. Many packed up and went home.
"We are heartbroken for these officers," said Arthur "Silky Slim" Reed, a Baton Rouge activist whose group released video of Sterling's shooting days earlier.
"Where are we headed?"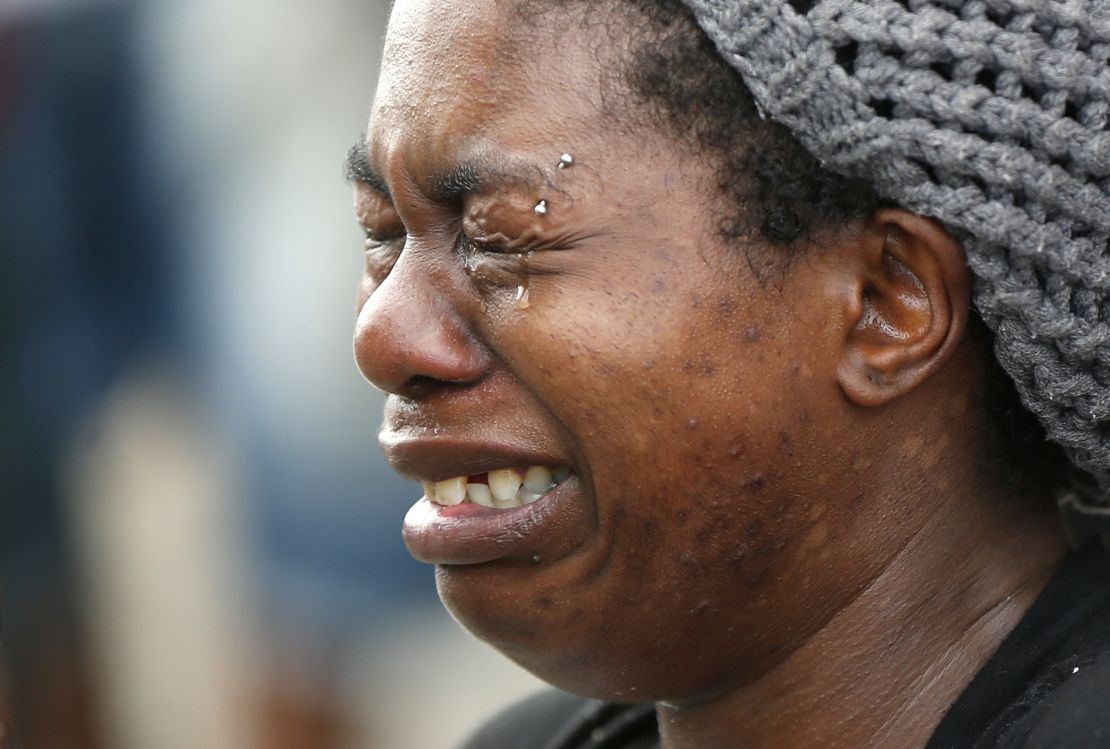 'These protests are about life'
The disturbing images from the police shooting deaths in Louisiana and Minnesota this week reignited a debate about race and police brutality. The hundreds of demonstrators in Baton Rouge were among thousands across the country who protested on Thursday.
Reed and others are trying to disassociate their peaceful protests from the slaughter that occurred in Dallas when a shooter opened fire at a Black Lives Matter demonstration.
"These protests are about life," Reed said. "These officers have families… We didn't need this."
The demonstrators are expected to take to the streets again on Friday.
Quinyetta McMillon, the mother of Sterling's son Cameron, condemned the Dallas shootings: "Responding to violence with violence is not the answer."
"Our hearts break for the families of the officers who were lost as they protected protesters and residents alike during a rally," she said in a statement.
"Regardless of how angry or upset people may be, resorting to this kind of sickening violence should never happen and simply cannot be tolerated."
Police on high alert in a community on edge
Before he was killed by police, Dallas shooter Micah Xavier Johnson told authorities that he was upset about the recent shootings, that he wanted to kill white people and that he acted alone.
"The shooting in Dallas puts us on alert. Anytime you hear those gunshots on TV, one of those shots is killing a police officer," Louisiana State Police Col. Mike Edmondson told CNN.
Only a few hours before the ambush, rumors swirled around Baton Rouge that police were involved in another shooting here. Reed rushed to the scene, where onlookers congregated across the street from yellow police tape.
Though it turned out to be a domestic dispute that ended with a non-life threatening gunshot wound, the incident echoed the smoldering sentiment of this community.
Under a scorching Louisiana sun is a city rife with racial tension.
"This is a powder keg," said Reed, who founded Stop the Killing, a group that aims to stem gun violence in the city's black neighborhoods.
"Any shooting in the city limits of Baton Rouge, people are going to refer to it as police-involved," said police Cpl. L. J. McKneely.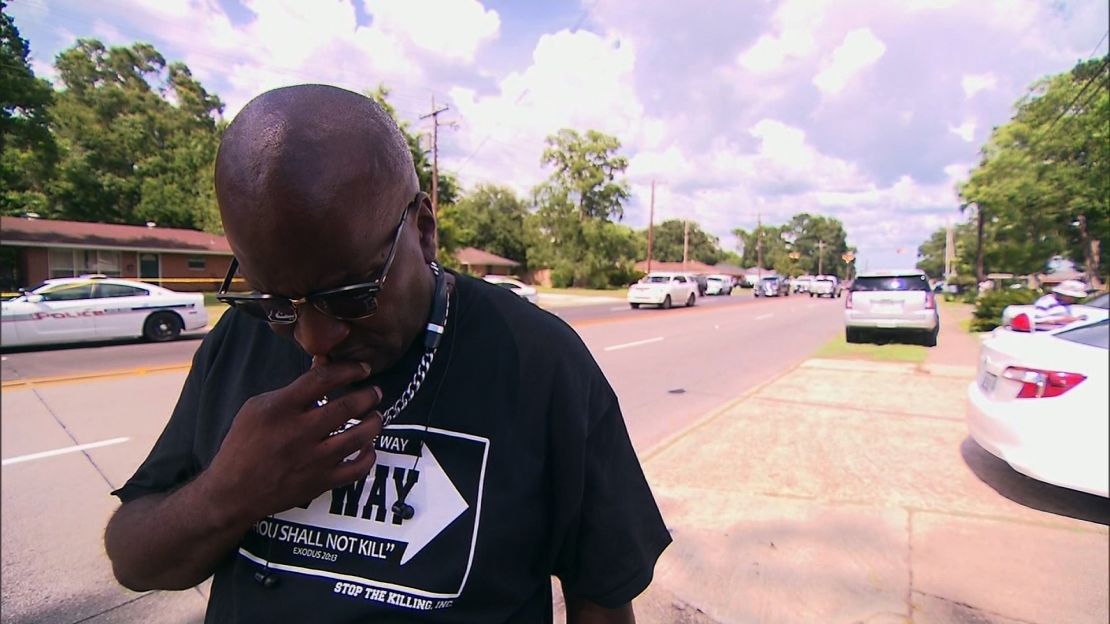 Can this group change things in Baton Rouge?
The Stop the Killing activists who recorded and distributed video of Sterling's shooting say they stumbled on the act sort of by accident.
They routinely monitor mobile police scanners for reports of gun deaths. They chronicle the staggering violence in the black community in disturbing videos in hopes of deterring young people from further carnage.
"I'm the first one to tell you," Reed said, "if black lives don't matter to black people, they shouldn't matter to anybody else."
On a traffic-choked Baton Rouge street, Kiyona Franklin, 22, pointed to her 13-year-old brother.
"People are getting killed for no reason," she said. "I don't want my brother to be one more victim."
The outrage over Sterling's death surprised her somewhat.
"This happens every day. I don't understand why one shooting brings so much attention to something we live with every day," she said.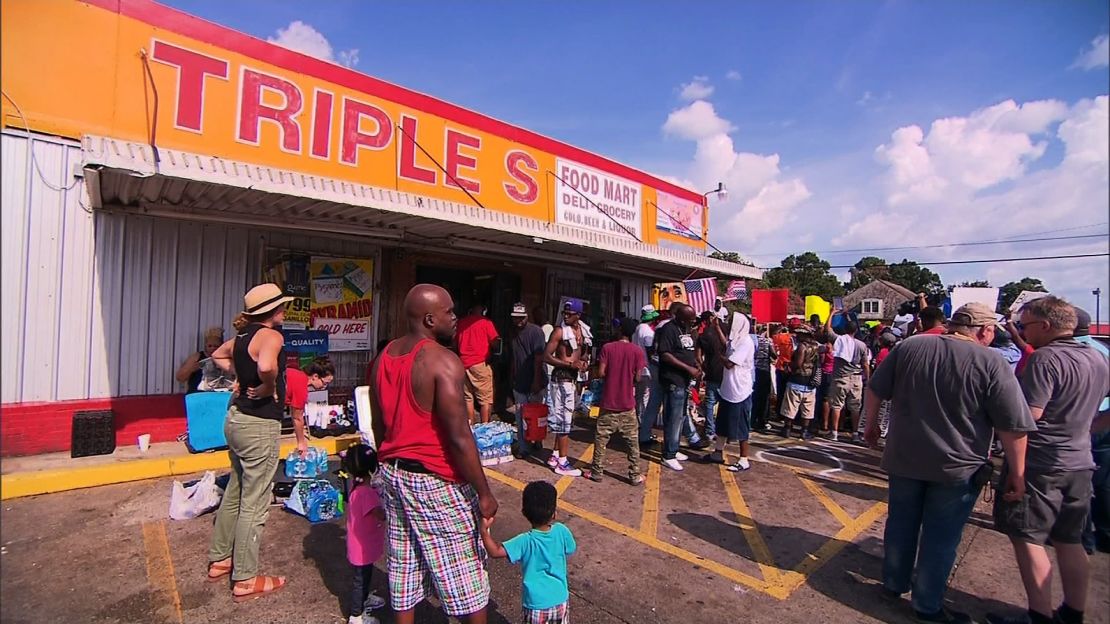 A few feet away, Reed chatted with McKneely.
"I know the whole police force," Reed, a former gang member who has spent about 16 of his 43 years behind bars, said later. "I've been arrested 78 times."
A May 2012 series in the Times-Picayune found that Louisiana has the world's highest incarceration rates. The majority of the state's inmate population is black.
Louisiana is the third-poorest state in the nation, according to U.S. Census data. Nearly 20% of state residents live below the poverty line.
Issues of inequality, poverty and unemployment are at the root of the violence in many parts of the country, according to Reed. That's why Stop the Killing focuses on young people.
"Can anything good come out of this?" he said of events this week. "Maybe someone sees this and realizes they should change their life. We have brought national attention to these problems."
'Are you going to keep fighting for my son?'
On Thursday night, three people were shot on a street about a half mile away from the convenience store where Sterling died.
A crowd gathered nearby. Some protesters walked over from the Triple S Food Mart.
Alton Sterling's aunt, Sandra, who had raised him, also arrived at the scene. She urged people to go home and asked in tears: "Are you going to keep fighting for my son?"
"She was reminded of Alton's death," Reed said. "She's had enough."
The crowd dispersed into the hot night.