Editor's Note: Kenny Irby recently joined the St. Petersburg Police Department as its community intervention director. He is a former photojournalist, picture editor and educator. He founded Poynter's internationally accredited photojournalism program and was a 20-year senior faculty member until October 2015. The opinions expressed in this commentary are solely those of the author.
Story highlights
Kenny Irby: Iconic photos are rare, carry weight of an entire story, transport viewer; is Baton Rouge photo iconic?
Irby: Photo of protesting woman is image of grace under pressure, memorably arresting, but it's too early to label iconic
Attack dogs unleashed in Birmingham, Alabama, in 1963; the Tiananmen Square tank standoff in 1989; an Egyptian protester in a blue bra being beaten in Cairo in 2011 — all iconic images now associated with historical moments in time.
But what makes an image iconic?
The true iconic image is rare and unlike any other. It is the sum total of many elements, vetted against cultural, professional and historic standards.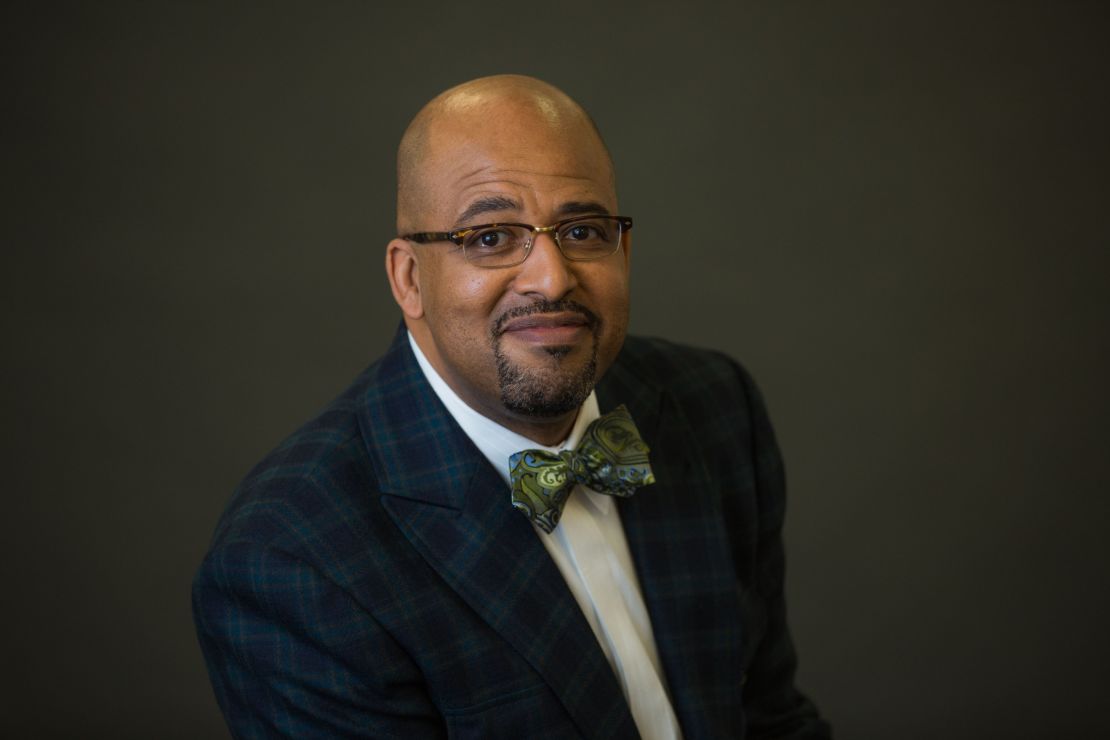 It carries the weight of an entire story, even movement, in one photograph. It transports. Audiences instantly share it and reporters tell stories using it as a critical visual backdrop.
Right now, across social media and embedded in mainstream media coverage, people are discussing a powerful, decisive moment documented by Jonathan Bachman of Reuters.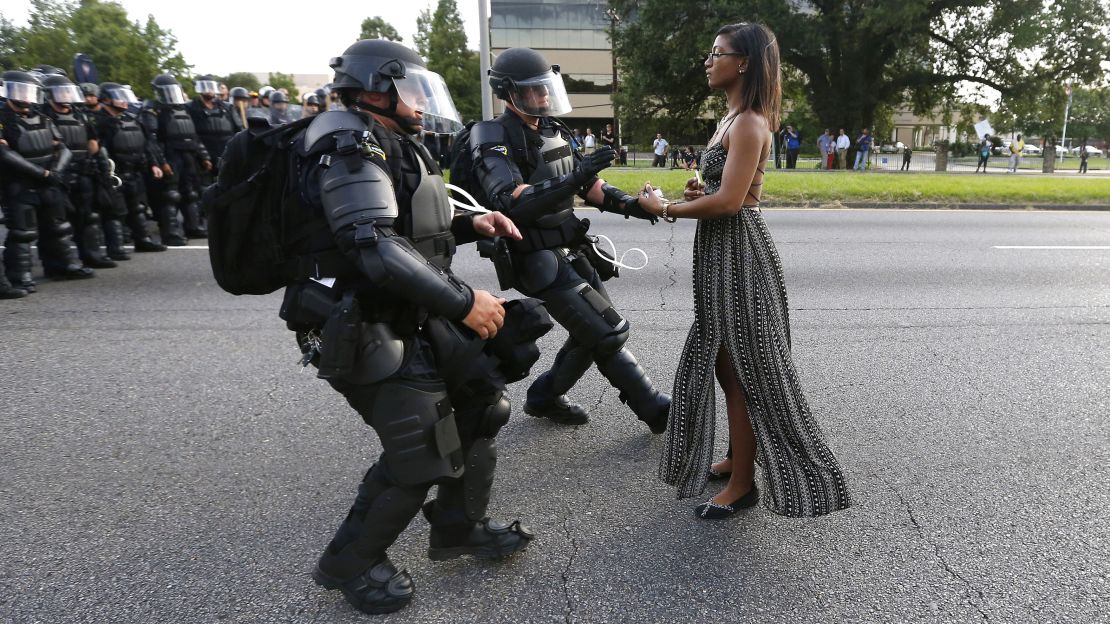 On a humid Sunday afternoon in July, Bachman captured Ieshia Evans, 35, in a flowing gray spotted summer dress (what members of the African-American community might call her "Sunday's best"), defiantly standing her ground during a Baton Rouge protest against police officers in riot gear.
She had joined dozens of protesters along Baton Rouge's Airline Highway to denounce the death four days earlier of Alton Sterling, shot by police outside a local convenience store. Many protesters carried signs. A few shouted into bullhorns. And some were reported to have armed themselves with guns.
Later arrested, Evans joined a long list of American citizens apprehended for exercising her right to participate in civil disobedience, to stand for justice denied.
Like so many photographs quickly tagged by the media as "iconic," this image has inspired a flurry of articles, commentary and online discourse.
Is it iconic?
Evans can certainly be seen to represent a certain peace amid a storm of protest against injustice, a storm that is rippling as a wave across our not so United States of America.
Iconic images that changed the world
In the era of #BlackLivesMatter, she is a maiden of grace, reminiscent of a Statue of Liberty-like figure, unflappably standing her ground before an animated flurry of armed-to-the-teeth police officers, protesters and bystanders.
In a fraction of a second she embodied a special quality of guts and courage: "grace under pressure," is how Ernest Hemingway defined it.
Join us on Facebook.com/CNNOpinion.
Some see in this photographic image a reminder of other photographs indelibly etched in their photographic memories. The contrast recalls images of the stand-off between a man and a tank in Tiananmen Square in 1989, or the determination of Rosa Parks in refusing to give up her seat on a segregated city bus in 1955.
For me, Bachman's image bears an eerie resemblance to one made by Oded Balilty of the Associated Press. It won the 2007 Pulitzer Prize for breaking news photography, and showed a lone Jewish woman defying heavily armed Israeli security forces as they attempted to demolish the homes of illegal settlers in the West Bank.
Bachman told Buzzfeed that his photo "was the first image I transferred [to Reuters] because I knew it was going to be an important photo … you can take images of plenty of people getting arrested, but I think this one speaks more to the movement and what the demonstrators are trying to accomplish here in Baton Rouge."
Truth be told, it's too early to label Bachman's photograph iconic. It has yet to be measured against a broader body of photographic works, juried in the photojournalism world of contests, or evaluated by historians and pundits in academic halls.
But without question, this image of grace under pressure is memorably arresting.