Donald Trump and John Kasich's teams are at war over whether the Republican presidential nominee ever seriously wanted the Ohio governor to join the ticket.
Multiple sources close to Kasich said Trump's son, Donald Jr., tried to entice Kasich with a position as the most powerful vice president in history, but he turned it down. Kasich would have been in charge of all domestic and foreign policy in a Trump White House, Kasich sources said.
But Trump's communications adviser insisted Wednesday that, while a call occurred between Donald Trump Jr. and top Kasich adviser John Weaver, a vice presidential offer was never on the table.
"It's completely ridiculous," Jason Miller said. "There was never an offer made. It's completely made up."
Miller added: "Gov. Kasich is just being a sore loser."
Donald Trump Jr. also denied making such an offer.
"You know the way I conduct myself. Do you really believe I would say, '(John Kasich) is in charge of foreign and domestic policy and (Donald Trump) will focus on making America great again'? What am I, a meathead?" he told CNN.
The competing narratives highlight the escalating animosity between the Kasich and Trump campaigns – a dynamic that's likely to continue unhindered as Donald Trump delivers his biggest speech yet Thursday.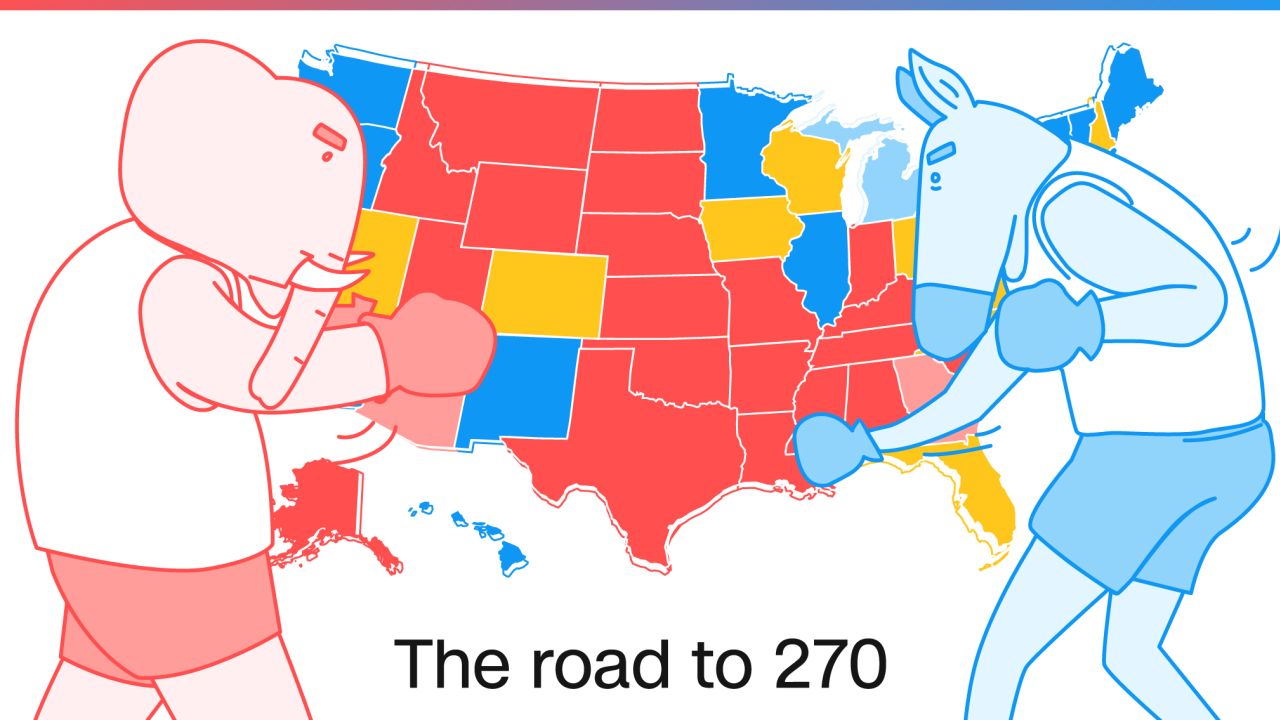 Trump – never one to take stories of rejection lightly – also denied ever personally asking Kasich to be his running mate in a tweet.
"John Kasich was never asked by me to be V.P. Just arrived in Cleveland - will be a great two days!" Trump tweeted.
Kasich sources said the vice presidential back-and-forth began when Donald Trump Jr. reached out to Weaver, Kasich's adviser, shortly after Kasich dropped out of the race in May.
Weeks later Trump and Kasich spoke on the phone and afterward Weaver sent Trump's campaign chairman Paul Manafort Kasich's "Two Paths" speech – a pretty clear signal Kasich had no interest, a Kasich source confirms.
Another Kasich source says there were also separate instances of Trump allies reaching out to Kasich allies asking whether the Ohio governor might consider the VP slot.
Manafort also described the vice presidency in a Trump administration as being similar to the COO of a company in an interview with the Huffington Post in May, a role that would appear consistent with the job being described by Kasich sources.
"He needs an experienced person to do the part of the job he doesn't want to do. He sees himself more as the chairman of the board, than even the CEO, let alone the COO," Manafort said.
But on Wednesday, another Trump aide dismissed the news of a vice presidential offer, which was first reported by The New York Times.
"Completely false. His vetting read like a trashy novel," the aide said, when asked by CNN about the reports.
The Trump campaign compiled a dossier on Kasich, but never actually vetted him.
A source close to Kasich responded by saying, "Their comments are demonstrably false given the effort they put forward – and offer they made – to get Kasich to join the ticket. They must be confusing it with the file on Manafort, which must read like a Russian novella."
Trump sources have acknowledged, though, that long before Trump settled on Indiana Gov. Mike Pence for his running mate, top Trump aides viewed Kasich as their best bet for winning the White House in November.
Kasich, however, has remained steadfast in his opposition to Trump, following a vicious Republican primary which tore the party in pieces.
The Republican National Committee and the Trump campaign launched a concerted and sometimes public effort to woo Kasich back into the fold ahead in the weeks before the convention. But Kasich rebuked their advances.
This week relations between the two camps have grown even more strained after Manafort told MSNBC that Kasich was "embarrassing his state" by skipping the convention.
Kasich has been trolling the convention in his home state all week – attending fundraisers and talking with delegates everywhere in Cleveland except The Quicken Loans Arena itself.
That was enough Wednesday for Steve Stepanek, co-chairman of the Trump campaign in New Hampshire, to call on delegates to boycott Kasich's speech to the New Hampshire delegation.
"Gov. Kasich has refused to endorse Donald Trump, he refused to welcome us as Republican delegates to his great state of Ohio. He's refused to participate in the Republican National Convention, which I think is totally inappropriate," Stepanek told CNN. "Since he's refused to participate in the convention or endorse Donald Trump, I think its totally inappropriate to attend any event he is sponsoring."
CNN's Tom LoBianco and Cassie Spodak contributed to this report.