Dattu Bhokanal was once terrified of water.
Growing up dirt poor in a tiny village in one of the most drought-stricken areas of India, he'd never seen more water than what was in the communal well, and he certainly didn't know how to swim.
Until a few months ago, he didn't know what the Olympics was either.
But call it irony. Or fate. Bhokanal is the only Indian rower to make it to Rio.
"I think about how my life has panned out, how much it's changed, and I just laugh," he says.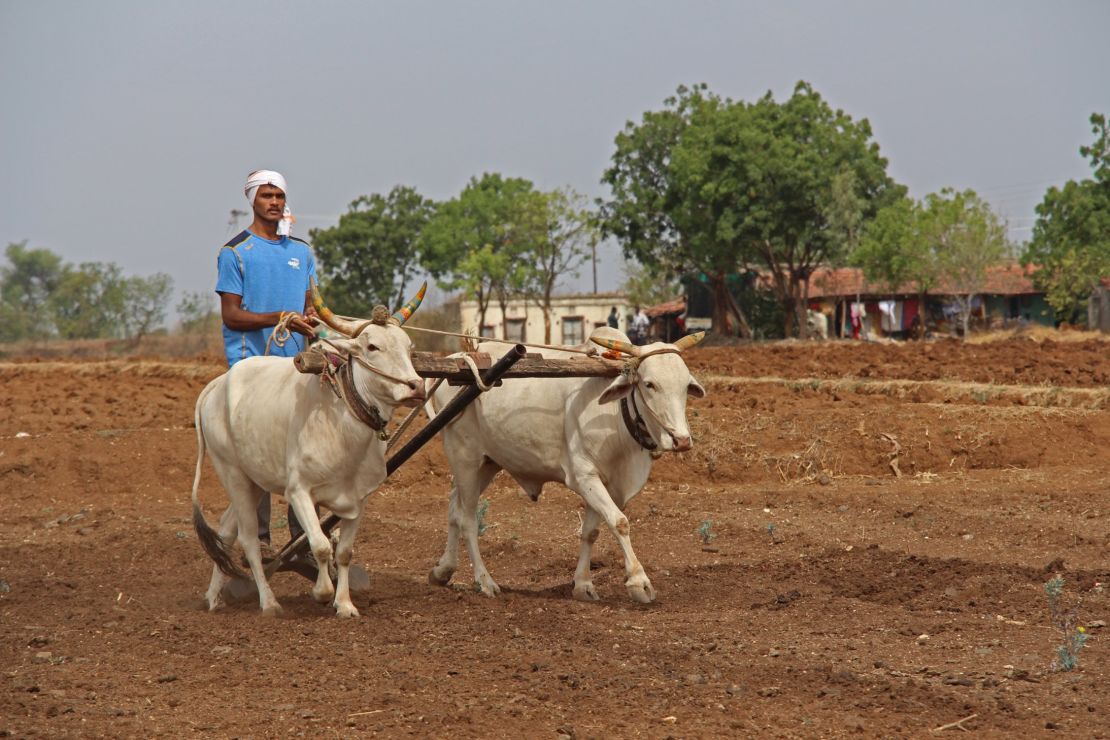 'We can't believe he's made it'
Bhokanal lives in a one-room mud hut in Talegaon Rohi village, in India's Maharashtra state, with no running water, no television and no refrigerator.
When he's not training, he tends his onion fields, donning a headscarf to protect himself from the 45 degree Celsius (113 degree Fahrenheit) heat, looking every bit the Indian farmer.
The only things that stand him apart: his six foot four inch muscular frame, a shiny new smartphone … and a crowd of villagers straining for a glimpse of the local hero.
"We can't believe he's made it," a young boy says as he takes a selfie with Bhokanal. "He was such an average guy."
Growing up, Bhokanal did not have great ambitions. He dropped out of school after the 10th grade, his only dream to become a good farmer.
The lack of water in the drought-prone region became a huge problem however. Monsoon rains were erratic and the village didn't have a proper irrigation system. So Bhokanal spent hours lugging water from the village wells to his fields.
"Life in our village was very difficult. We're all dependent on agriculture but it doesn't rain much, so our crops go to waste. That's why so many farmers end up committing suicide," he says.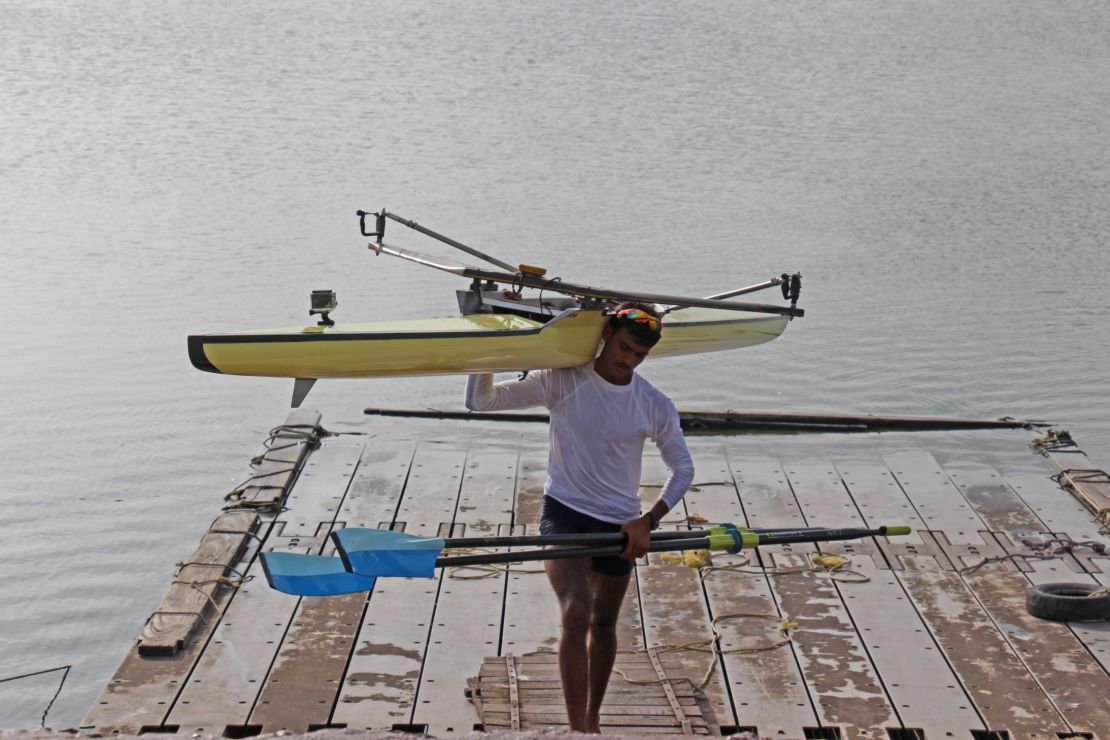 Determined to win
After a series of menial jobs, Bhokanal joined the army in 2011. His father had just died and he needed to find a better opportunity outside the village.
In the army, a senior officer suggested he try rowing – given his height and build. Bhokanal picked up an oar for the first time in 2012.
"I saw all the guys in the water and immediately I was like 'who's that'?' He had had this very natural way of moving in the water," Bhokanal's current coach Paul Mokha recalls.
Bhokanal began to dedicate his life to rowing, training two to three times a day. He wanted to win medals so he would be promoted in the army and earn more money.
At the Olympics qualifying regatta in South Korea, he took home the silver in the men's single sculls, finishing the 2,000 meter course in 7 minutes and 49 seconds.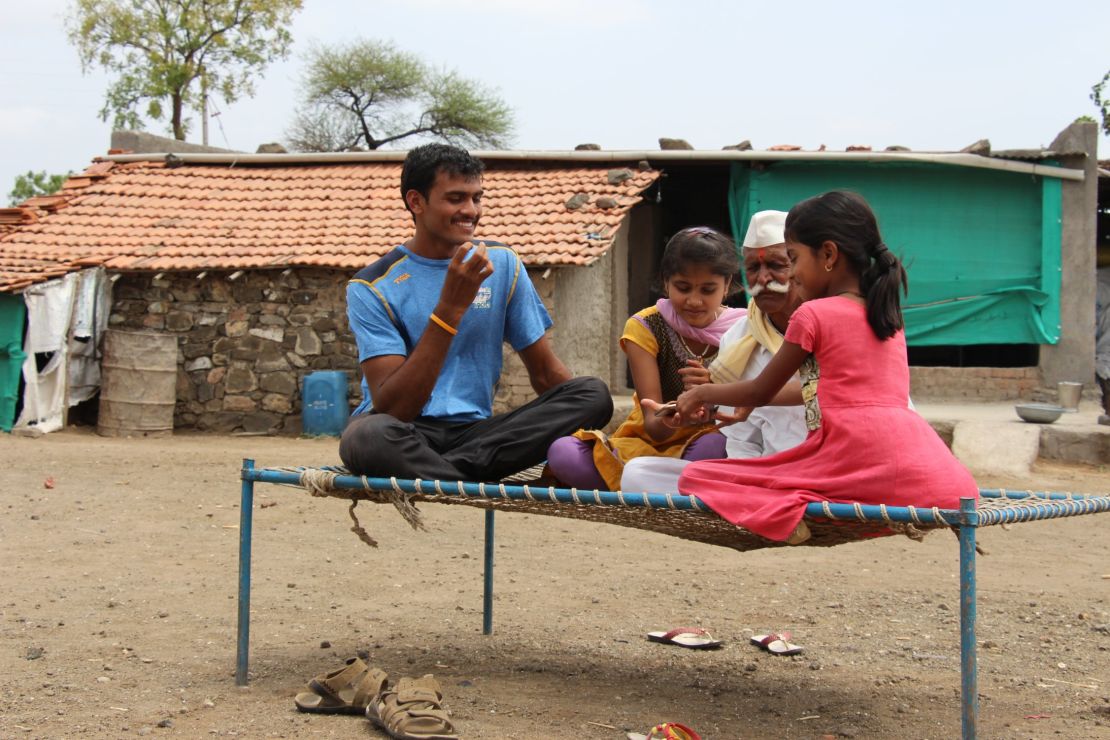 "When they told me I'd qualified for the Olympics and that I was going to Rio, I didn't even know what it meant," he says.
It took a while for the news to sink in. While he was in Korea, his mother had been hospitalized after a fall. When he visited her, she couldn't recognize him.
Life has never been easy for Bhokanal, he has to support his family of five with the 25,000 rupees (about $400) he makes a month.
"I have so many problems at home. My father is dead, my mother is paralyzed, our fields are dry, we're in debt … so I need to win, to support my family and have a better life," he says.
Bhokanal – the 25-year-old who'd never seen a river or the ocean, who hadn't picked up an oar before 2012 – is rowing himself and his family out of poverty.
His only goal now is to medal in Rio. He knows it's a long shot, but with determination, hard work and no small amount of luck, he hopes he can make his country proud.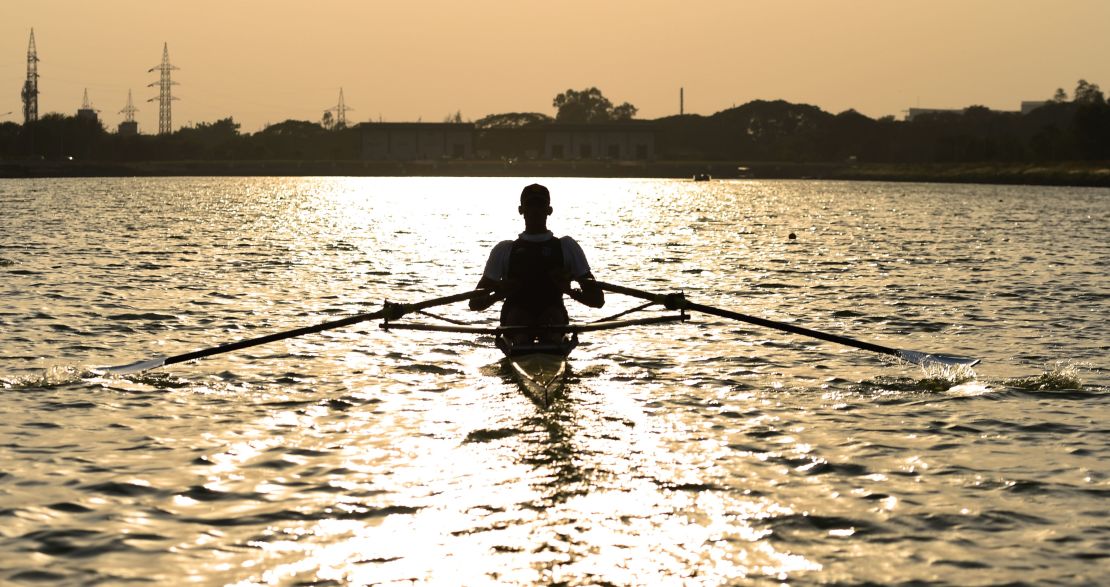 CNN's Sugam Pokharel contributed reporting.